Changing jobs in Dubai is a significant step in one's career journey. It can bring new opportunities, challenges, and sometimes, the need to make adjustments to your family or dependent visas. If you're navigating this transition, it's essential to understand the process of placing your family or dependent visa on hold during your job change in Dubai. If your family visa is valid for more than 3-months you can place it on hold to avoid extra expense in reissuing a visa for them.  In this article, we'll walk you through the key steps and information you need to know to ensure a smooth and legally compliant process.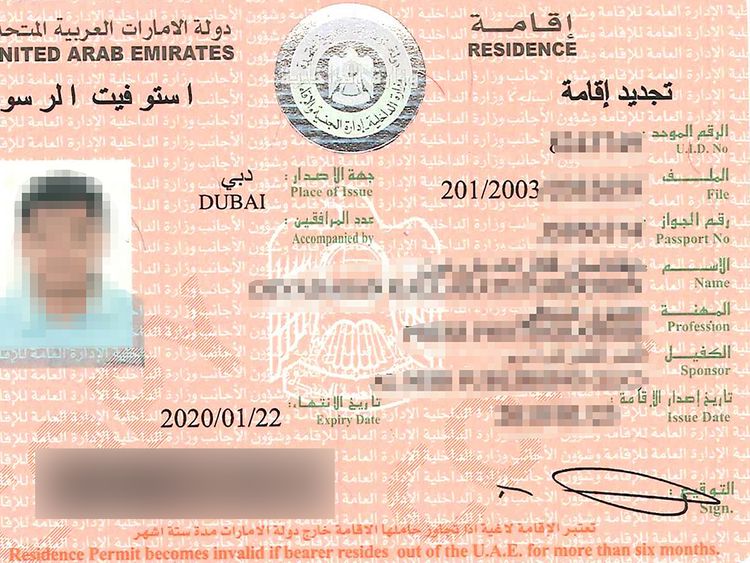 Understanding the Visa Hold Process:
Before we move forward, it's crucial to understand the process of holding your family or dependent visa. A family or dependent visa is typically sponsored by the primary visa holder, who is often the main breadwinner in the family. When changing jobs, you may need to take steps to ensure that your family's visa status remains intact during the transition. Also, there is a proper labour contract and visa cancellation path that you need to follow to avoid unexpected fines and auxiliary expenses. In this article we have tried to explain the complete information in the easiest possible way. However, if you have any complex issues or questions, I recommend you to Visit any nearest Amer center, where you can consult with expert professionals in this matter. They can assist you with the whole process.
Please note the following information before you take the decision on the Family Visa hold process:
Your previous and new employer must be located in Dubai (Or the Same emirates you have the previous Visa from). This process can not be applied in the case of different emirates.
Your Family or Dependent's Visa must be valid for at least 3 months.
During the Visa hold process till the time you get the hold removed, you and your dependent can not travel out of the UAE.
How to Place Family Visa on Hold in Dubai?
As we know in the normal process or in case of leaving the country for good, when a sponsor has to cancel his visa he has to first cancel all his dependent visa. However, before canceling the visa the sponsor has to go through labour contract/ labour card cancellation, which is done by the authorization of the company you were working with. In case for some reason, the company owner or the authorized person is unable to cancel your labour contract you can contact the Ministry Of Human Resources & Emiratisation (Mohre) helpline during working hours and submit a complaint/ticket to request to cancel your labour contract. This may take 7-10 working days to make the decision on your case by MOHRE.
If you are the owner of a Mainland or free zone company through which you had your visa issued. you can cancel the labour contract yourself by paying the cancellation fee and any dues there may be.
So here are the steps you need to follow to place your family visa on hold in Dubai.
Cancel your Existing labour Contract: Contact your existing or old employer to cancel the labour contract. Once it is canceled keep the cancellation confirmation receipt as it will be required in the next process.
Get the job offer letter from the New Employer or Company: Now contact your new employer to issue you a new Job offer/contract letter through MOHRE. this letter should have your Designation and Salary mentioned. This is the normal format that you usually get when you join the company. If your new employer is unable to issue the offer letter due to any technical reason or in case your visa or labour card still shows as active in the system. Then visit the nearest Amer or ICA customer happiness center with the authorized person from your new company (who has the company E-signature card). You need to go to the labour department section in the Amer Center. Get the token for your turn to consult the support expert.  Here, you will need to ask them to type a Job offer letter/contract for your family Visa hold process (They sometimes also call it a Golden Visa offer letter for Family Visa Hold). They will ask your new employer to authorize using the e-signature card and ask for your salary and designation. Make sure you carry with you your original passport, current visa, and labour contract cancellation receipt. They will give you the offer letter from the new company and you need to pay for the typing fee which is estimated at AED 127 – 130 as of writing.

The photo has been used for illustrative purposes.

Hold your Family Visa: Now take this offer letter and go to the immigration section inside the Amer center and ask them to hold your family visa and cancel your residence visa. You will have to pay a refundable security deposit of AED 5000/- for a Visa hold for the whole family + a visa hold service fee of AED 300 and for more than one family member an additional AED 100 for each additional family member. Please carry your dependent's passport and Emirates ID as they may ask for it. Share with them your IBAN for the refund.
They will give you the family visa hold receipt and the residency visa cancellation paper.
Get your New labour contract and visa applied through your new employer: You can share the visa cancellation and labour cancellation documents with your new employer and ask them to start the process now.
Clear the Family Visa Hold and get the security deposit refunded: When your new employment visa is stamped or issued the Family Visa Hold will be cleared automatically from the system. Go to the immigration department in Amer center with the visa hold security deposit receipt and new residence visa copy. They will issue a refund of your security deposit.
Fees
• Holding application – Dh300
• Refundable deposit – Dh5000
• Additional fee for more than 1 family member – Dh100 per member
With all that, I would like to say that changing jobs in Dubai while maintaining your family or dependent visa can be a manageable process when approached with the right information and professional guidance. Remember to communicate openly with your new employer and follow all legal procedures to make this transition as smooth as possible. Seek professional guidance from Amer center or ICA happiness center for any issue or complexity.