Beautiful and talented Zehra Güneş is a Turkish volleyball player who fills the position of a middle blocker. She competes for Vakifbank Istanbul and is a Turkish Women's National Volleyball Team member.
When she made her Olympic debut in 2021, many fans were awed by her incredible talent and beautiful appearance. Since then, many people have questioned this angelic athlete's identity.
In this post, we will cover all her achievements, net worth, and other details about her.
Zehra Güneş: Who Is She?
On July 7, 1999, Güneş was born in the Turkish city of Kartal, near Istanbul. She is 22 years old, 6 feet 6 inches tall, and weighs 194 pounds.
When she was younger, she strongly desired to participate in various sports. Her devoted parents were incredibly supportive of her in all she did.
Much of Zehra's information is still a mystery as she is a rising star with many potentials still to be discovered. This also applies to her romantic status. It is still unclear whether she is dating or single, which would give her followers some hope.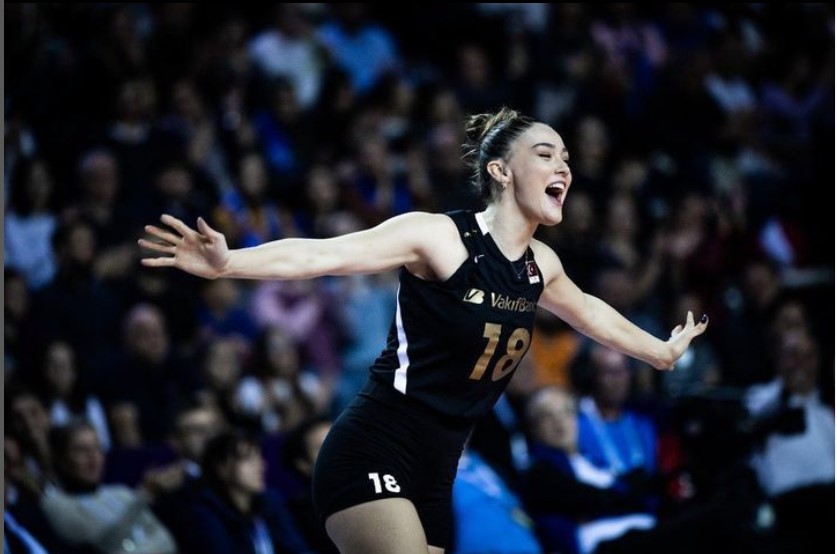 How Did She Begin Playing Volleyball?
Zehra's early childhood was filled with many sports chances because she was active. She joined the VakifBank team in her hometown at the tender age of 12.
To play for a different team in the Turkish Women's Volleyball League in 2016–17, she was assigned to Besiktas J.K. A season later, she returned to her old team, where she won her first-ever league championship.
She competed in the elite Vestel Venus Sultans League during the same season, winning the Vestel Special Prize. She first became aware of the global sports scene during these years.
How Did Güneş Become Popular?
When Zehra competed in volleyball competitions in Europe and worldwide, she began to win fans. She took home a gold medal at the 2017 FIVB Volleyball Women's U23 World Championship and won many Best Middle Blocker awards across various competitions.
However, she only amassed a sizable social media following once she competed in the Tokyo Olympics in 2021. Many were awed by Güneş's skills, even after her team lost to South Korea in the two-hour quarterfinals.
In the middle of her match, she started to go viral on Twitter. However, searches for her name and details became more intense after a passionate fan exclaimed, "Zehra Güneş marry me." Her Instagram following has grown to 2.3 million users.
Net Worth
Güneş represents Nike, according to her Instagram account. She has proudly promoted the brand on and off the court throughout her career as part of her sponsorship.
She is a sports enthusiast and likes to speak out for other causes. Through her work with well-known companies like Mercedes and L'Oreal, she has gained popularity outside of volleyball. Zehra Güneş will be worth $500,000 as of the year 2022.
Professional Career
Güneş was lent to Beşiktaş J.K., another women's volleyball team, for the 2016–17 Turkish Women's Volleyball League season.
Later, she joined her hometown team again the following year, and with Vakfbank Istanbul, she won her first league championship.
She received the "Vestel Special Prize" of the top-tier Turkish volleyball league sponsored by Vestel, the Vestel Venus Sultans League, for the 2017–18 season.
With her side Vakfbank Istanbul, who won the 2017–18 CEV Women's Champions League, she competed in it.
According to several Instagram photos, Güneş enjoys the beach, fashion, and traveling with friends when she isn't concentrating on her sport.
International Games Participated and Won by Zehra Güneş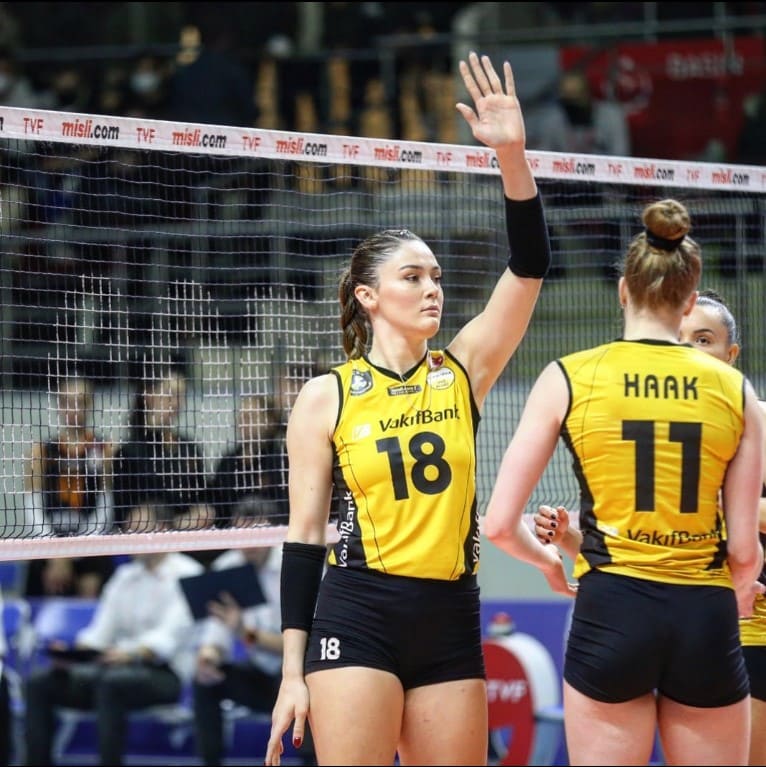 The European Youth Summer Olympic Festival took place in Georgia in 2015, and Zehra Güneş performed there.
In 2015, she competed in the FIVB Volleyball Girls' U18 World Championship, winning the Best Middle Blocker award.
At the 2016 FIVB World Grand Prix, Güneş participated.
She competed in the 2017 FIVB Volleyball Women's U20 World Championship in Mexico as a Turkey women's U20 team member.
She and the Turkish women's U23 team took home the championship trophy in the 2017 FIVB Volleyball Women's U23 World Championship in Slovenia.
Zehra Gunes Awards and Honours
World U23 Championship ( won in the year 2017 – Gold Medal )
Super Cup of Turkish Women's Volleyball ( won in the year 2017 )
World Club Championship for FIVB ( won in the year 2017 – Gold Medal)
League of Turkish Women's Volleyball ( won in the year 2017–18 – Gold Medal )
Women's Champions League of CEV ( won in the year 2017–18 – Gold Medal )
World League ( won in the year 2018 – Silver Medal )
World Club Championship for FIVB ( won in the year 2018 – Gold Medal)
Cup for Turkish Women's Volleyball ( won in the year 2018 – Gold Cup )
Championship in Europe ( won in the year 2019 – Silver Medal )
World Club Championship for FIVB ( won in the year 2019 – Bronze Medal)
Istanbul Super Cup ( won in the year 2020 – Silver Cup )
Istanbul Super Cup ( won in the year 2020 – Silver Cup )
Women's Champions League of CEV ( won in the year 2020 – Silver Medal )
World League ( won in the year 2021 – Bronze Medal )
Championship in Europe ( won in the year 2021 – Bronze Medal )
World Club Championship for FIVB ( won in the year 2021 – Gold Medal)