For traveling, various Documents are required for the Visa process. The Czech Republic, which most people just call "Czechia," is one of the most visited countries in Europe because of its interesting history and culture. The country, which has about 11 million people, is in the middle of Europe and borders Austria, Slovakia, Poland, and Germany to the south, southeast, northeast, and west, respectively.
Depending on why you are going to the Czech Republic, you may need one of many different types of visas.
You must fill out a different Schengen Visa application depending on whether you want to travel, study, work, or live in the Czech Republic permanently.
Make sure you have all the necessary documentation before embarking on any local or foreign journey. If not, issues can occur and you might even be prevented from taking that trip. You can find it challenging to obtain the necessary paperwork or simply to be aware of them given the present escalating travel restrictions and processes.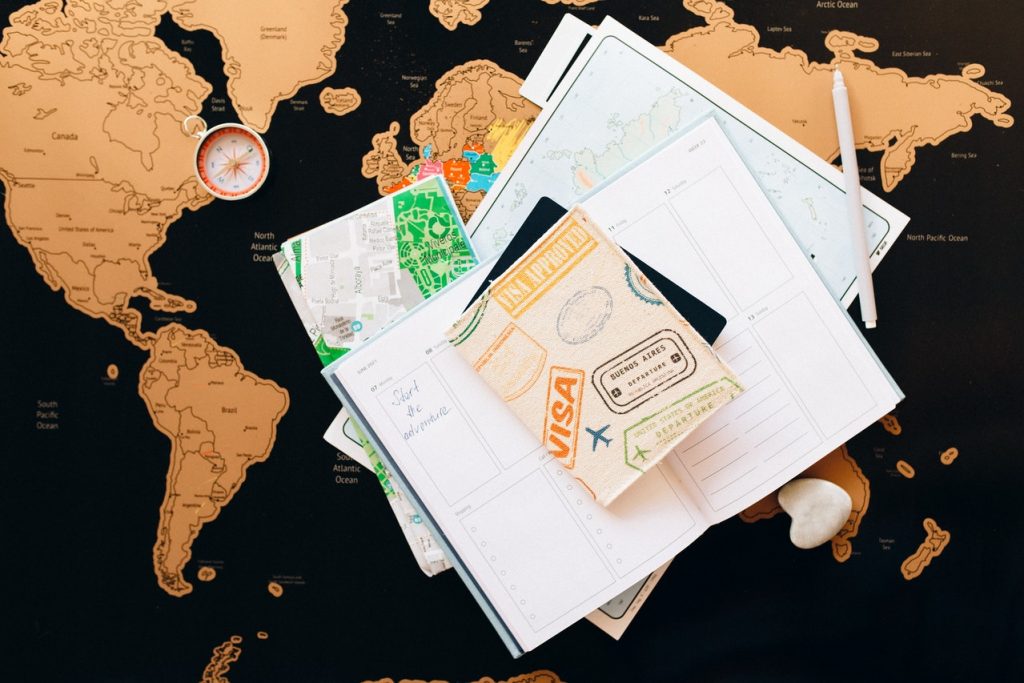 Documents required for Czech Republic Visa
#1. Tourist/Visitor Visa:
If you have family or friends in the Czech Republic, they must send you a letter with their address and phone number.

Last six months' bank statement

Passport copies
#2. Business Purposes:
A letter from the company in the Czech Republic you will be visiting with their full address and the dates you will be there.

A letter from your employer approving your ability to travel for business.

If the two companies have done business together in the past, proof of that must be shown.

The last six months of a business's bank statement

Memorandum and Articles of Association in an original, signed copy (registered with joint-stock companies) Trade License (first issued and currently being renewed), Documents of Ownership or Partnership

In the letter or invitation, either the employer or the partner company must say who will pay for the applicant's costs while they are in the Schengen zone.

#3. Medical Purposes:
A local medical report

A medical certificate from a hospital or doctor in the Czech Republic that says when your appointment is and what your health situation is.

Payment receipt for medical fees
#4. Cultural, Sports, Film Crew or Religious Purposes:
Invitation letter from the above-mentioned authorities that describes the events or activities, the reason for the visit, and who will pay for them.

Names of those who are applying (crew members)

Length of stay

Plan of travel
#5. Members of Official Delegations:
The official copy of the invitation

ID of applicant

The reason for the trip (negotiations, meetings, events by intergovernmental organizations, consultations)

Length of stay

Accommodation
#6. Study, Training, Research, or other types of Internship Purposes:
A certificate of enrollment that lets you attend classes

Complete Courses or a certificate of completion

Financial sustenance
#7. Wife/Husband of a Czech Republic citizen:
Proof of being a citizen of the Czech Republic (ID card or consular card or certification of Czech Republic nationality or naturalization order)

Czech Republic marriage certificate

Family record book from the Czech Republic

#8. Czech Republic Airport Transit Visa:
Visa or another type of entry permit for the transit country

Copy of your valid visa for the place you're going
#9. Under-Age Children:
Proof of a parent's regular income (work contract with specified monthly income or a bank statement or business license)

Parent's notarized authorization for the trip (parental travel consent)

The notarize parental travel consent of the parent who resides abroad is required.
*Note: When applying at the Czech Republic embassy or consulate in the home country, a guardian or parent should go with underage children.
Can I extend my Schengen visa in the Czech Republic?
Yes, you can extend your Schengen visa, but only in rare cases where new information or special circumstances come up after you enter the Czech Republic.
WHAT IS THE SCHENGEN VISA'S VALIDITY?
Hence, these are the Documents required for Visa. For a non-Europeans to enter any of the 26 Schengen member states, they must have a valid Schengen visa. With this short-term visa, the holder may stay for up to 90 days for leisure and business. The Schengen visa is only good for 90 days. Apply for a visa extension if you wish to extend the duration of your visa.