Nepal is a country that is known less for its cities, and more for its villages. The hills and mountains that are more like treasures to the country house with themselves the most beautiful villages that you won't find anywhere. Now, few of villages have transportation facilities and are quite accessible, whereas others are not, and the only way for people to reach there is by walking. Despite all these, the villages receive a large number of tourists every year. This is one of the things that's special about Nepal. In this post we will be talking about the 7 Most beautiful Villages in Nepal for tourism.
These are the 7 most beautiful villages in Nepal for tourism. These are definitely the dream destinations for individuals who's ever heard of Nepal, or these villages altogether.
7 Most beautiful Villages in Nepal for Tourism
#1. Ghandruk
Ghandruk is one of the most beautiful villages of Nepal. Its beauty has made it quite popular among tourists. Ghandruk is located in Kaski district in the western region of Nepal. Generally, tourists who go for Ghorpani and Poon Hill trek tend to visit Ghandruk on the route. There are no transportation facilities to take you inside the village, as it is located on top of a steep hill. You can rent vehicles but only to reach the bottom of the hill. From there, it's a straight climb to the top. The majority of people living in Ghandruk are Gurungs, the indigenous Nepali tribe with the most distinct cultures.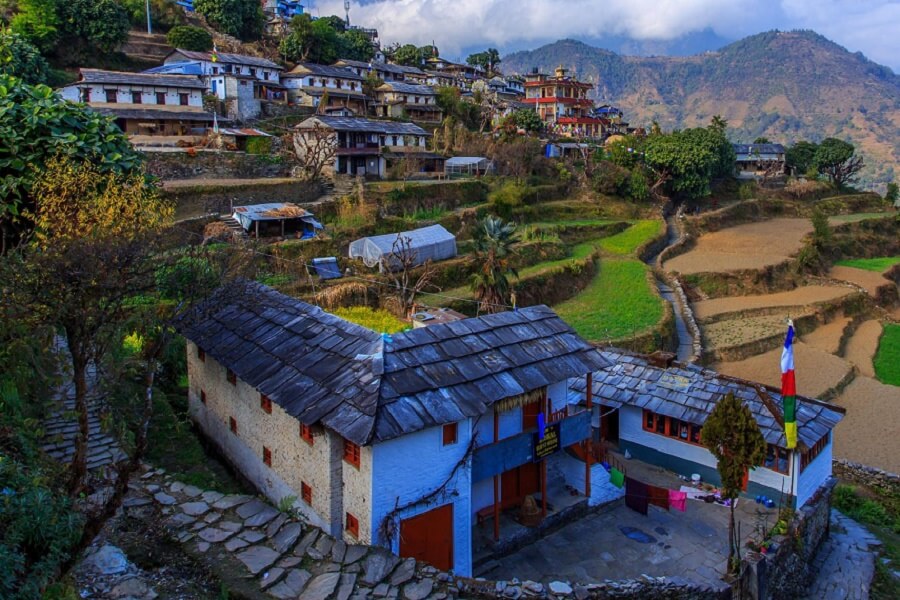 #2. Lukla
Lukla, as per the size, is slightly bigger than a village, but it is tremendously beautiful. Though Namche Bazaar is known as the gateway to the Everest, this small town is the door to the gateway. Lukla is also the home to the most dangerous airport in the world. It is considered so because of the short runway length, only 527 m, and a deep gorge situated right where the runway ends. Surrounded by lush green hills on all sides, the village is situated in Solukumbhu district, in the eastern region of Nepal. You can reach here either by trekking all the way from Jiri, or in a flight from Kathmandu.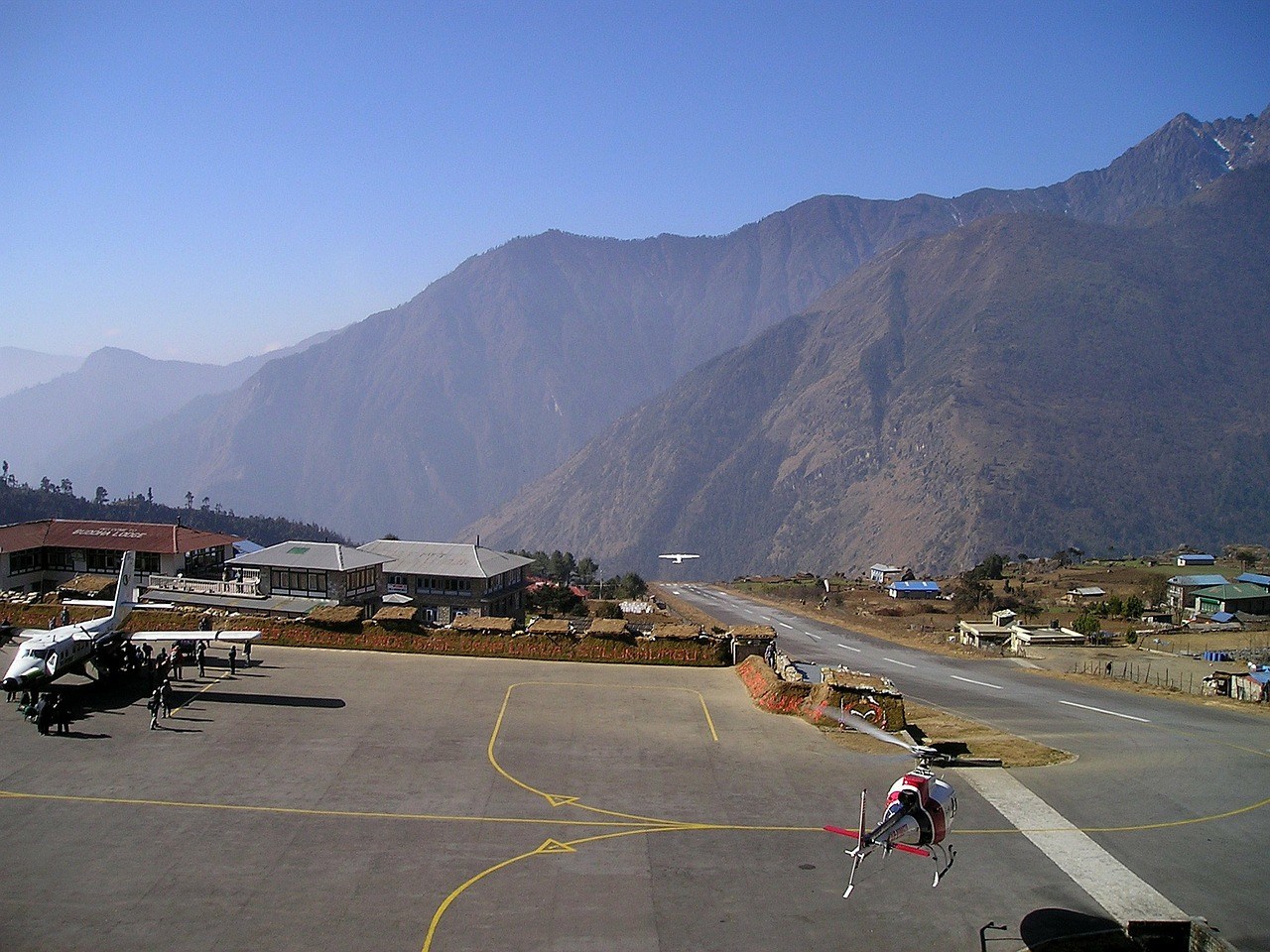 #3. Langtang
Langtang Village is one of the most significant pit-stops in the Langtang Valley trek. The trekkers who embark on this journey, or in many other treks in the region tend to cross this village. Langtang is situated in a beautiful setting, on the foot of a giant hill, in Rasuwa district, which is in central part of Nepal. The village is a part of Langtang National Park, one of the most diverse national parks of Nepal. From here, you can take hiking trips in the surrounding areas and villages, and enjoy nature in its best form. Kyanjin Gompa, a significant religious site, is at a close hiking distance from the village.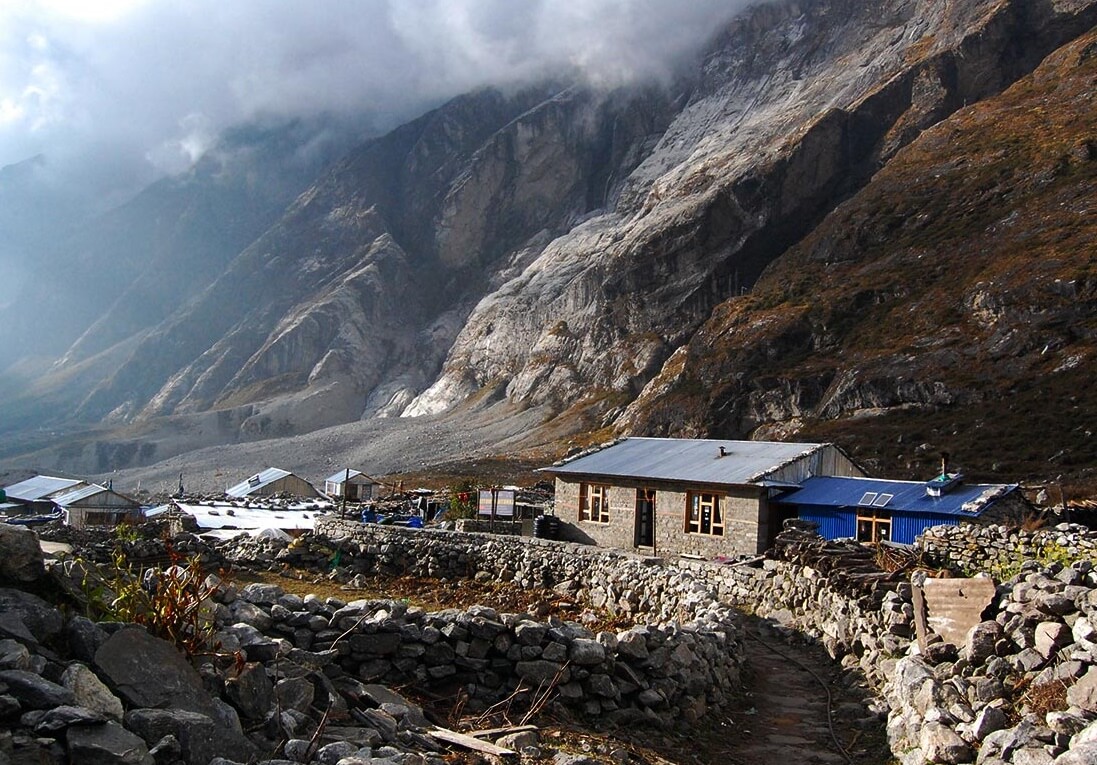 #4. Jomsom
Jomsom is the kind of village where every young Nepalese kid dreams of going to on a bike ride, with his friends. This is also one of the 7 Most beautiful Villages in Nepal. Situated at the bank of Kali Gandaki River, Jomsom is a cold, dry place, which often looks identical to a desert. There isn't much greenery here, but despite all that, it is drop down gorgeous. During the afternoon, the entire area faces high velocity wind, which makes hard for anyone to stay outdoors. Jomsom lies in Mustang district, which is located in western region of Nepal. Decades ago, Mustang existed as a separate forbidden kingdom, and Jomson acted as the gateway to the territory.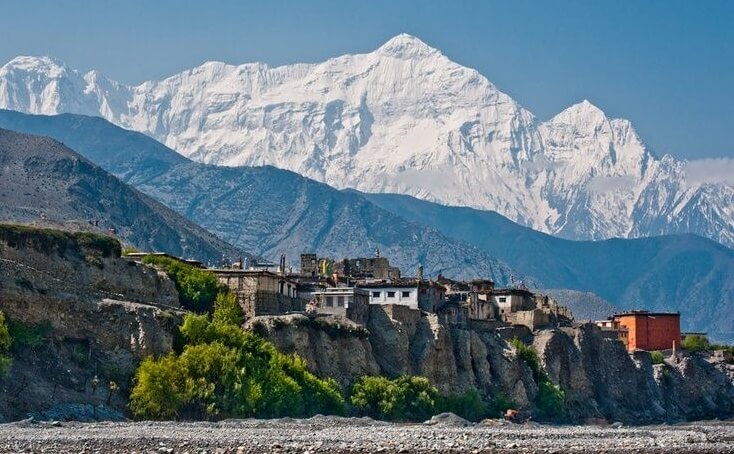 #5. Bhedetar
Bhedetar is yet another beautiful village located in Dhankuta district, in the eastern part of Nepal. It is situated on the top of a hill, and that's how it functions as the perfect sunrise and sunset spot. It offers beautiful views of the hills surrounding the village, and that of the mountains in the region. The weather is very unpredictable here, and provided that the time is right, it hides itself among the clouds. So, from a distance, it appears like everything is floating on the air. The hill station is easily accessible by roads, however, one could walk up to this place as well, as it offers ample hiking opportunities.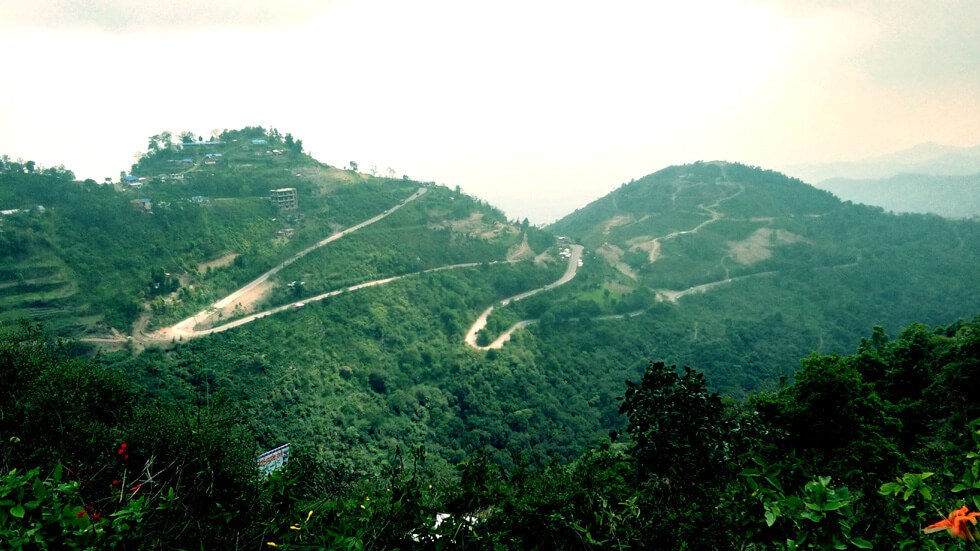 #6. Tatopani
Tatopani is a village in Sindhupalchok district, located in the central region of Nepal. The name Tatopani comes from a natural hot water spring that is situated in the village. It is said to have medicinal properties, and that it can cure issues related to metabolism and stiffness of the muscles. Tourists after a long tiring trek tend to immerse themselves in this spring, and relax for a few moments. The village, like most of the villages on our list, is surrounded by hills and offers amazing views of Bhote Koshi river, one of the biggest high current rivers in Nepal, which is popular for rafting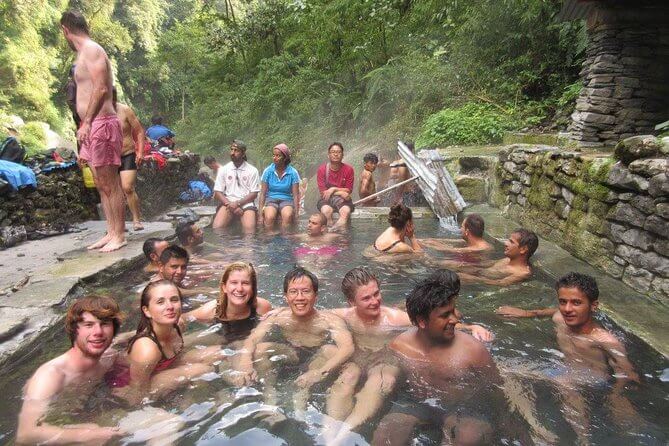 #7. Tal
Tal is one of the most pristine villages in Nepal, which exists as a part of the Annapurna Circuit Trek. It is situated in the Central Nepal's Manang district, which was once the kingdom of Manang. The majority of people living in Tal are Buddhist, with close connection to Tibet, and so, you'll come across many Buddhist relics on your way to Tal, and at the village. It has good facilities of accommodation and food, and so, trekkers tend to stop here whether for lunch or for overnight stay. As it is a part of the Annapurna Circuit trek, it offers great views of mountains in the Annapurna region.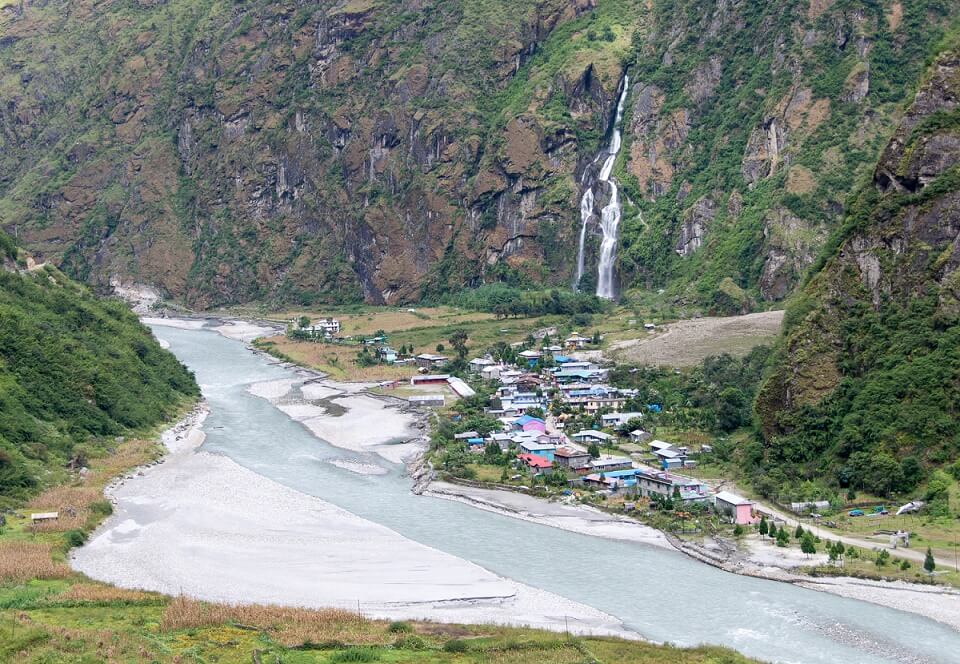 If you're planning a holiday tour, but are not quite sure which place to go to, well, you're always welcome here. Try out these village, and get to know how life works here. It's definite that you won't just have an amazing time here, but would also take back quite a lot of memories. I hope you enjoyed the list of these 7 Most beautiful Villages in Nepal for Tourism. Please share your feedback or suggestions by comment below.