Kathmandu is one of the most amazing cities in the world. Of course, it may not be as big, populated, and developed as other mega cities of the world, but it's a great place to visit. A place that has the capacity to entice, entertain and engage the tourists of all ages, backgrounds, likes and dislikes. The number of tourists visiting Kathmandu is increasing year after year, and every year thousands of people living all over the world make sure to include a visit to Kathmandu in their bucket list. In this blog post we will talk about Top 9 Things to do in Kathmandu.
The city is an amalgamation of everything that makes a good tourist destination. It has history, religion, pop culture, food, hospitality, natural beauty, and many other progressive factors and elements that make it one of the best cities to visit in the world. So, exploring few of them, this blog is about the top 9 things to do in Kathmandu that you can explore during your visit here.
Top 9 Things to do in Kathmandu
Food Tours
Kathmandu is a place where cultures from all over Nepal, and even all over the world, amalgamates. And as we all know, food is a very big part of cultures. You will easily find food from different parts of Nepal, and even the globe, here in Kathmandu. Everyday you'll be able to try a different cuisine here, and there's no way that your palate would get bored.
You could go to any of the traditional Nepali restaurants. It could be the one serving Tibetan food, Newari food items, or Thakali food items. There are different varieties that you could try for breakfast lunch and dinner. Whether you're a vegetarian or non-vegetarian, there's something for everyone.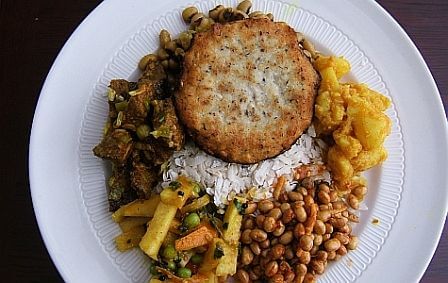 You can find restaurants serving food items from different countries. For instance Chinese Restaurants, Japanese Restaurants, Vietnamese Restaurant, Italian Restaurant, Thai Restaurant and so on. American and Indian fast food items are widely popular, and you will find most restaurants serving them.
Fun Sports
In Kathmandu, you will have the opportunity to try out many fun sports like bowling, archery, paintball, laser tag, kart racing, and the list goes on and on. Whether you're a person with a sporty attitude, or a laid back kind, the city is sure to meet your demands. All you need to do is explore! If you're bored from doing all the activities that the regular tourists do, and are missing home dearly, well, sports like these are fun and exciting ways to spend quality time.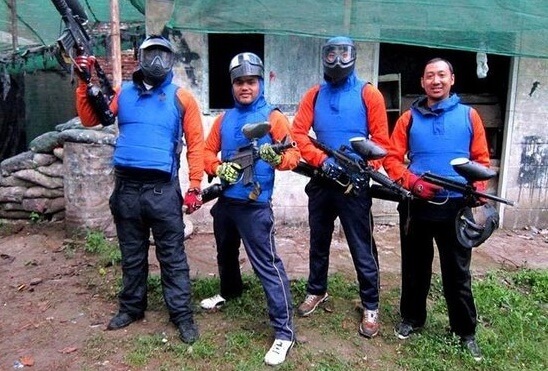 You could even hire futsal ground, indoor cricket pitch and basketball court among others if you're into sports as such and feel like the ones mentioned above are only for nerds. Swimming is another such activity that you can do. One of the best things about swimming is that it could be considered both as luxury and as sports. Well, swimming pools are available for both purposes.
Adventurous Activities
Since Nepal is the home of hills and mountains, the country harbors within itself numerous adventurous sports. Few of these include bungee jumping, zip lining, hot air ballooning, rafting, trekking, mountaineering, rock climbing, and so on. While few of these activities are suited for all kinds of people, there are few that are meant only for the extremists. You can be a part of many of these activities while you're in or around Kathmandu valley.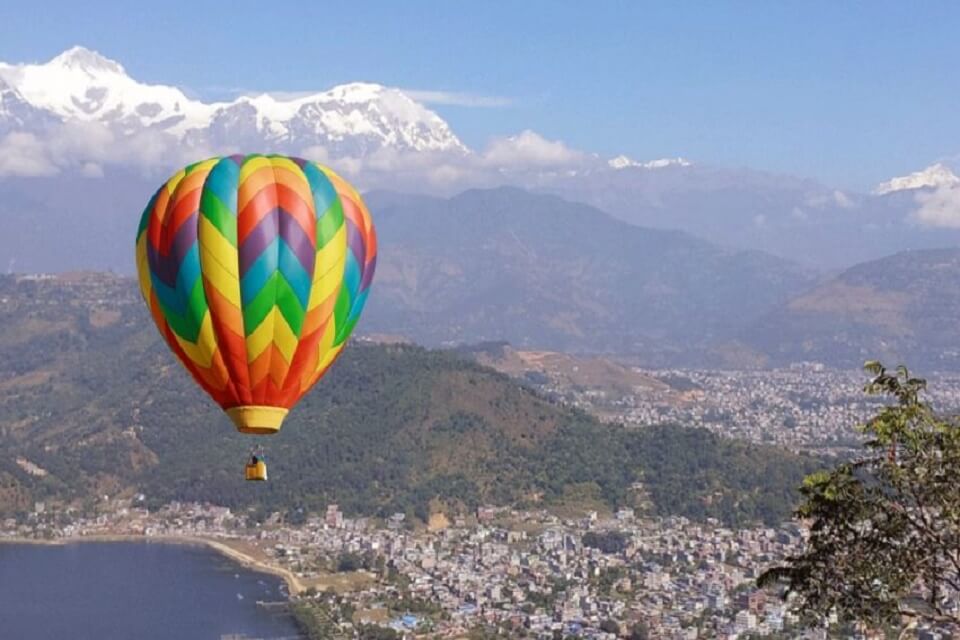 These adventure sports are operated following international standards. The companies that offer them are members of international sports associations, and make sure to follow their guidelines strictly. So, you need not worry about safety, precautions, or other issues. These are also offered at very affordable costs, by friendly operators. So, just go out there and have the best time of your life. These activities performed in a natural setting like that of Nepal is something to be looked forward to.
Religious Heritages
If there is one thing that Kathmandu is most popular for, it is religious heritages. Majority of people in Nepal are Hindus, and for a very long time Nepal was a Hindu country. Kathmandu is the capital of Nepal so, naturally, it has to have temples and temple complexes. The city was also known as the city of temples almost half a century ago. It was believed that the number of temples in Kathmandu exceeded that of houses.
Certain religious heritages in Nepal have also made it to the list of UNESCO World Heritage Sites. These include Pashupatinath Complex, a major Hindu pilgrimage site, Swayambhunath and Boudhanath Complexes, both of them are major Buddhist pilgrimage sites.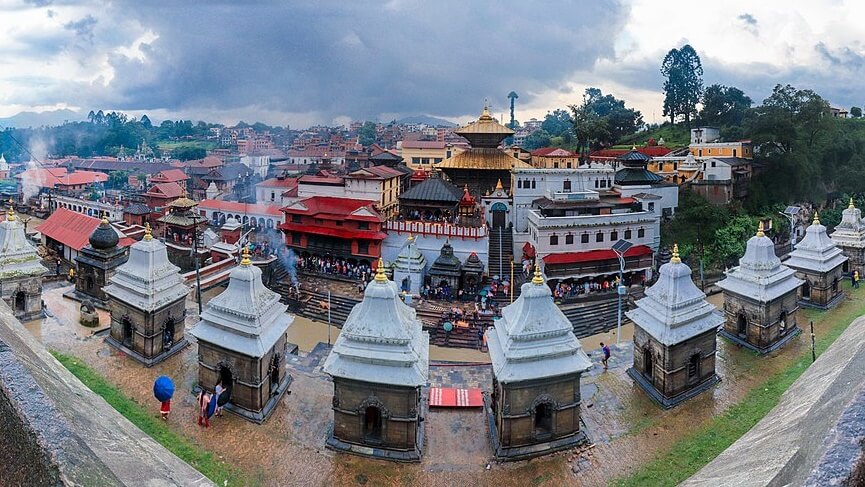 When you visit these places, you'll notice the locals performing some kind of religious function, and this is something that is guaranteed all around the year. The best days are the festivals, as these are the times when the entire complexes are lit up.
Cultural and Historical Heritages
Currently, Nepal is a sovereign democratic country. But almost 250 years ago, it was divided into hundreds of small states. All of them had their own monarchs, their own governments and their own cultures. That is the reason why remnants of those cultures can still be found in the nooks and corner of the country, and Kathmandu is no exception.
These remnants exist in the form of historical and cultural heritages. In Kathmandu, and in the neighboring cities of Patan and Bhaktapur, there are palace squares and complexes. One can spend an entire day out there exploring the century old architectures – the palaces, museums and temples. These give us the opportunity to learn quite a lot about the history and culture of Nepal.
The places, mainly the palace squares, always remain hustling and bustling with people, yet you'll find the environment to be pretty quiet and peaceful. Hanging out here is one of the best experiences you'll have.
Live Music and Night Clubs
This is one of the most interesting activity among the Top 9 Things to do in Kathmandu. It wouldn't be wrong to call Kathmandu a musical city. When you make your way through old alleys of Thamel and Basantapur, you'll find musical instrument sellers and shops playing traditional Nepali music. It feels almost enchanting walking past them.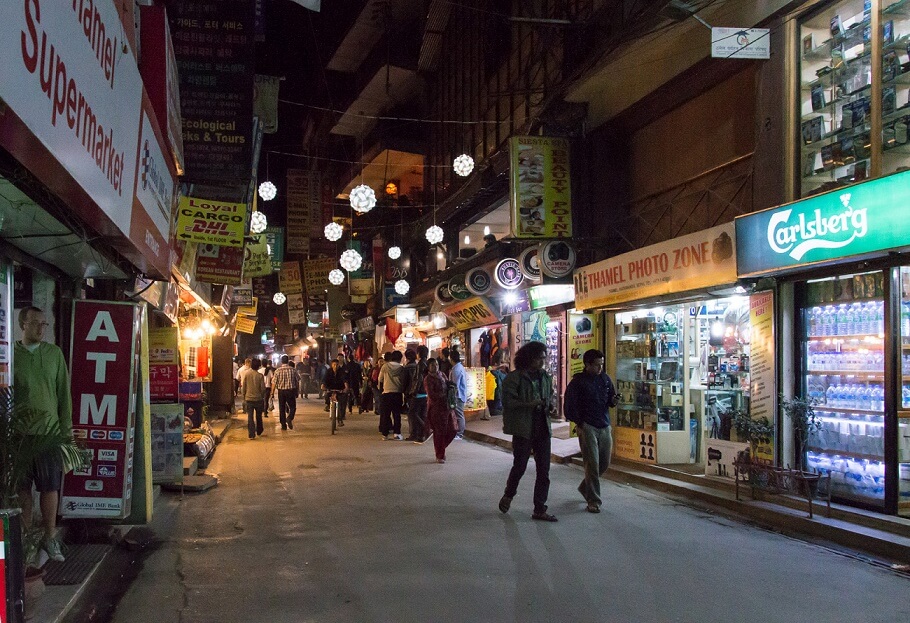 In the evenings, you could take some time out and relax in one of the eateries and restaurants. Along with great food, these places also offer great musical performances. You will get to hear amazing Nepali, Hindi and English songs played by the uprising and talented musicians. Few of these places are even themed, and play only a specific genre of music. So, you could follow the tune that you like, and spend the rest of your evening listening to your favorite music, with drinks and food.
There are also a number of night clubs and discos all across the town. They're mostly open till midnight, and on special occasions till 4 in the morning. You can go there any day, and dance on the electronic tunes of the DJ till you're absolutely tired.
Luxurious Hotels and Resorts
The city of Kathmandu, its neighboring cities of Lalitpur and Bhaktapur, and the outskirts of the valley are homes of numerous luxurious hotels and resorts. When you choose to stay in these places, you don't just enroll yourself for amazing hospitality services, but a wide range of assortments. The hotels offer you special packages that help you enjoy and understand the people and traditions of Nepalese in general, through tours, food, musical and dance performances, plays, and so on.
Most of these, especially the ones in the outskirts, are situated in beautiful natural settings that offer you fresh air and amazing sceneries. Nepalese are known for their quality of service, so, they'll leave no stone unturned to make you feel pleasant and at home. You can choose to go for the most luxurious kind of living or the one that is close to living. Of course, it also depends on the kind of hotel or resort that you've chosen to stay at.
Fun Parks and Sightseeing Spots
The city has numerous parks offering fun activities and sightseeing opportunities. There are amusement parks where you can get on one of those rides such as roller coasters, boat swings, Ferris wheel and so on, for that rush of adrenaline that you're missing. There is also a water themed parks, where you'll get all the opportunities to soak yourself and your friends in water. Of course, they're not as fancy and varied as the ones in Disneyland, but you'll definitely have fun. One of the examples of such amusement parks is Kathmandu Fun Park and Kathmandu Valley Water Park.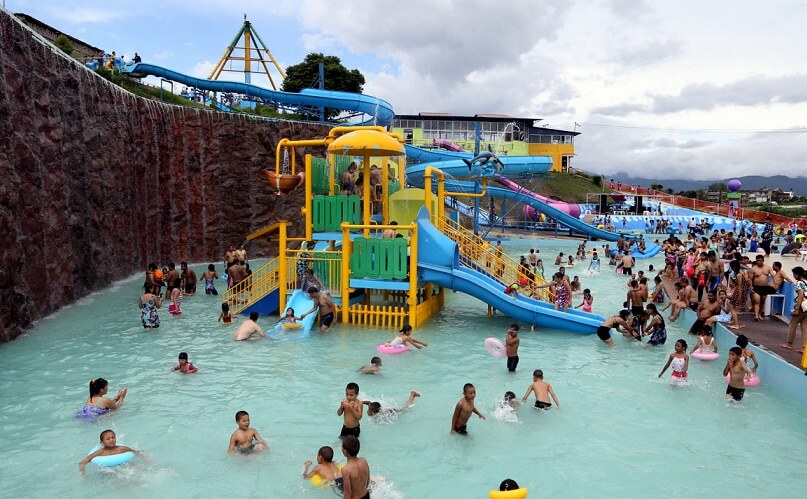 Chandragiri Hill is another such park. It's a place that you can reach only by riding a cable car, which, probably, is the most exciting part of the trip. There are many temples and other heritages that you can see in the park. Also, the hill offers wonderful view of the valley, and various mountains and hills located at a distance.
Paying Guest Houses
Your journey to this wonderful city isn't quite complete until you've witnessed the lifestyle of the Nepalese people up close. And the best way to do that is by living in their homes which is why I have put this also in Top 9 Things to do in Kathmandu. There are many families in Kathmandu that have opened their homes to foreigners. It's true that you may not find luxury here, but you'll be treated like a family member, with the best food and personal care.
If you're a cultural fanatic, find it quite interesting to gel with people from different backgrounds, you have to try it out. Living with them will give you an insight into the fun and the challenges of being a Nepalese. The fun will get double in size especially when you come here and stay with them during festivities. It's great service with affordability, and you get to make a lot of new friends, what else could you want from an exciting journey!
So if you're planning your vacation but aren't quite sure which place to go to, well, why don't you try out this city of temples? You will be amazed by how much this city has to offer to you. And during your visit here, make sure to visit these Top 9 Things to do in Kathmandu. You won't regret it.