Paro is one of the most developed and culturally rich cities of Bhutan. What makes it so interesting is the amalgamation of modernity, history, religion and culture, which is very rare these days, that you'll get to know about, and experience here. The city is full of religious heritages that tell the visitors about the global influences that Bhutan has had over the years, and its deep connection with the religious history of Tibet, and the surrounding countries.
Apart from these, there are so many attractions that will not just occupy you during your visit to Paro, but will leave you all excited and thrilled. Paro has a little bit of everything for all kinds of tourists, whether they're enthusiasts of history and religion, nature, or adventure sports, whether they like a more relaxed form of traveling or a more adventurous one, you'll always find one or the other thing to interest you, and that's a guarantee.
Top 9 things to do in Paro
#1. Paro Tangtsang
Paro Taktang, also known as Tiger's Nest, is actually a temple complex that was built in 17th century. It is believed that Guru Padmasambhava meditated in the caves here, also known as Tiger's Lair, in the 8th century. The guru is one of the prominent figures in Buddhism, and is often regarded as the second Gautam Buddha. The entire temple complex has a great religious significance to the Buddhists. The complex is located on a steep cliff at a distance of around 12 km from Paro. Tourists could either trek up to the complex, or they could hire a vehicle, and reach here in around 20 min.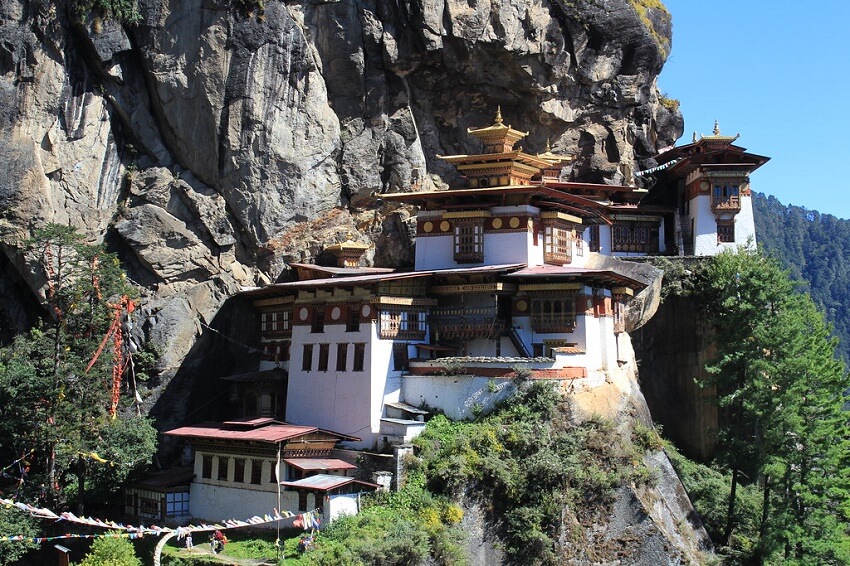 #2. Chele La
Chele La is a pass that divides Paro Valley and Haa Valley. It is situated at an altitude of 3988 m, which makes it the highest altitude motor able road in Bhutan. The tourists who visit Paro tend to at least once visit the pass, and try to cross it. It is however dangerous during winter, as the cold climate and especially the gathering of snow make it quite challenging to be walked upon. The pass is situated around 37 km south of Paro. You can reach here in a vehicle in about an hour. In the year 1990, an asphalt road was built on top of the pass. Currently, it also serves as a wonderful view point.
#3. Rinpung Dzong
Rinpung Dzong is one of the most significant heritages of Bhutan. It has been proposed for inclusion in UNESCO World Heritage site. It's actually a monastery built in dzong or fortress architecture. There are so many sections in the dzong that make visiting the complex quite interesting, for instance, temple of the gurus, apartment of the king, the clear crystal shrine, and so on. Though the foundations of the dzong was established in the 15th century, its construction happened only in 17th century. An important festival Tsechu is celebrated here, with processions, mask dances, and many other activities.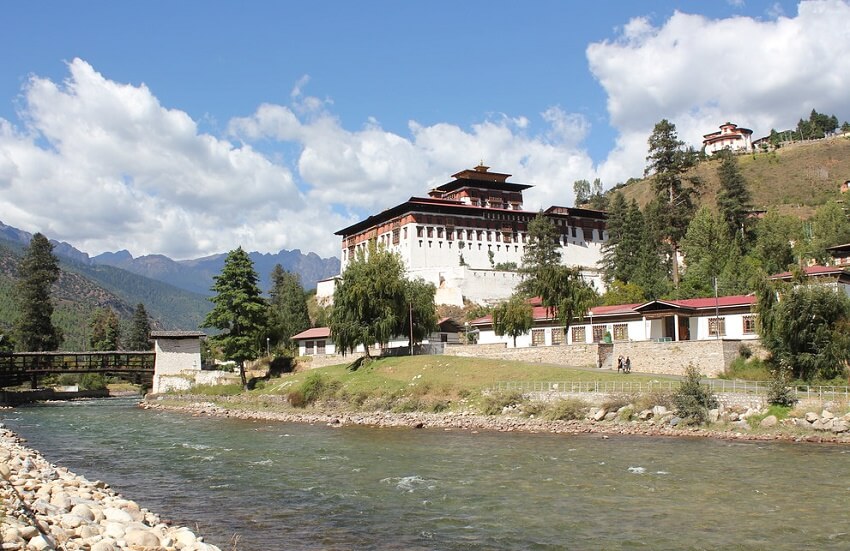 #4. Kyichu Lakhang
Kyichu Lakhang is actually a temple complex that houses numerous Himalayan temples, dedicated to numerous deities. One of the most important temples at Kyichu Lakhang is Jowo Temple. Many believe that it's probably the oldest temple of Bhutan. It was built by Songtsen Gampo in 7th century, and in the 8th century, Padmasambhava, one of the prominent Buddhist preachers of his time visited it. Right next to Jowo is Guru temple, which is dedicated to deities like Vajrasattva and many others. Kyichu Lakhang is a part of the temple network that consists of 12 temples altogether, situated across Bhutan.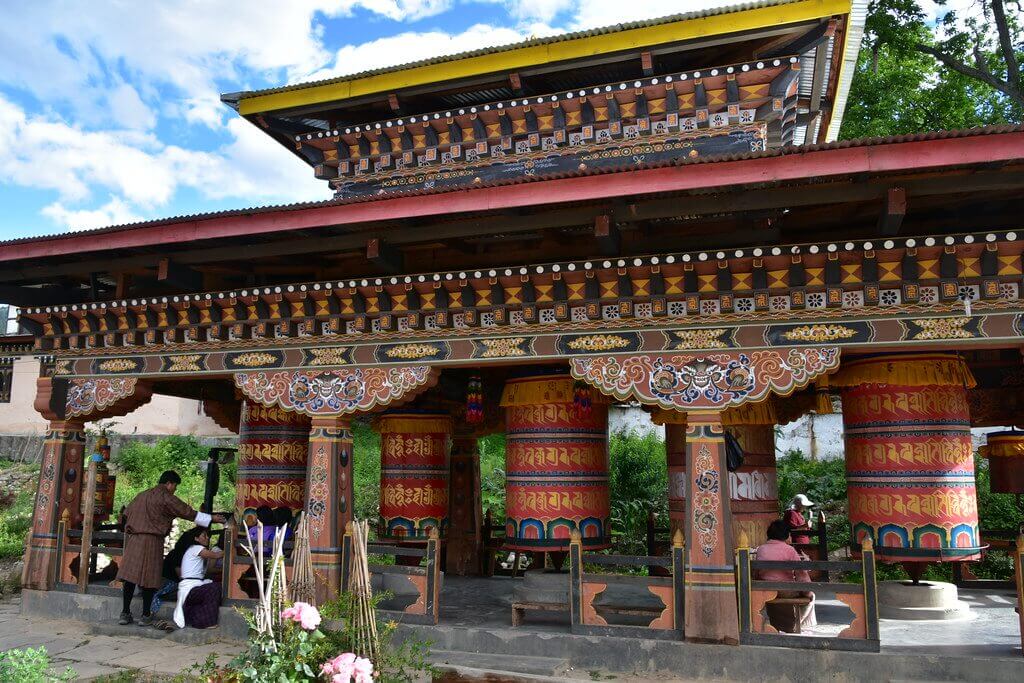 #5. Dzongdrakha Temple
Dzongdrakha Temple is also known as Dzongdrakha Monastery, or Dzongdrakha Lakhang. It is situated towards the west from Paro, around 11 km away. From the perspective of architecture and location, it is quite similar to that of Paro Tangtsang, as it is also situated on the side of a cliff, and it is built in the dzong architecture. The temple was established by a Tibetan Lama Gonpo Dorji in the 16th century, with very basic relics, and his purpose behind establishing the monastery was to spread Nenyingpa in Bhutan. The dzong was built years later when the Lama got quite popular among people due to his teachings.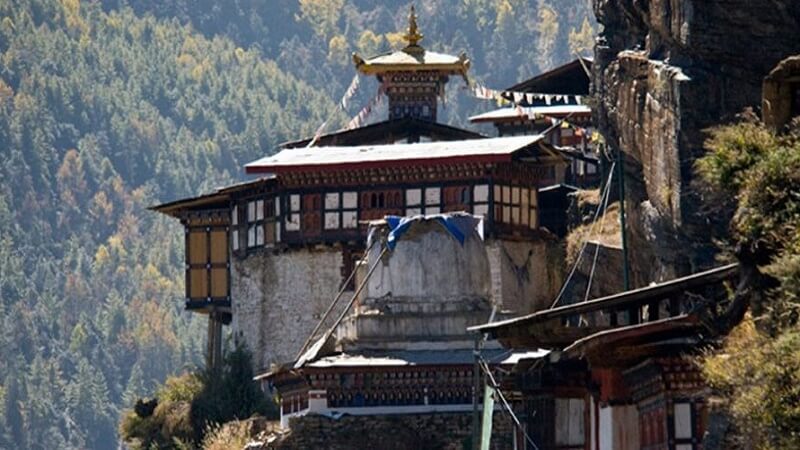 #6. Drukgyel Dzong
Drukgyel Dzong was one of the most significant heritages of Bhutan, which, at the moment is in ruins, due to the fire that engulfed in 1950s. It was built in 17th century to symbolize the victory of Bhutan over Tibetan invasion army. It has a great place in Bhutanese history, and that is why it's been proposed to be included in the UNESCO heritage site list. In the year 2016, the construction works have begun as a part of the restoration process. Despite the fact that it might not be as attractive as other dzongs, it holds its shape, which is enough to let the visitors know what it looked like during its glory days.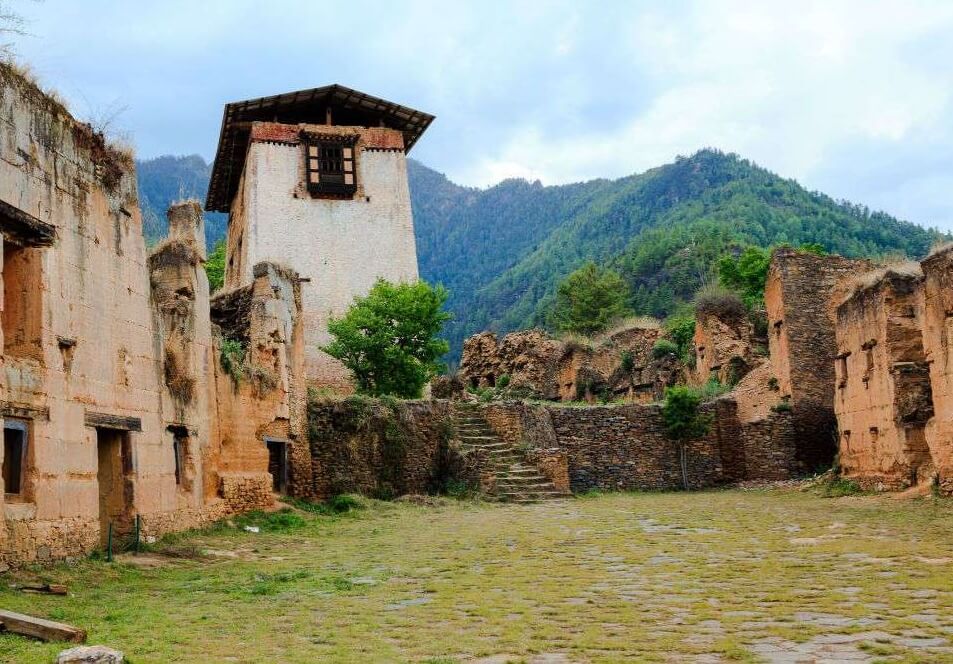 #7. National Museum of Bhutan
National Museum of Bhutan is a great place to explore the ancient cultural history of Bhutan. It was established in 1968, and it houses over 3000 works of art authentic to Bhutan, which includes bronze statues, paintings and other extensive structures. It is believed that the collection is the reminiscent of last 1500 years old Bhutanese history. The museum is situated quite close to Ringpung Dzong itself, within the city, so a day out including the visits to both the heritages would be the best way to go about it. One of things to notice here is how the storage of these relics have been carefully emphasized upon.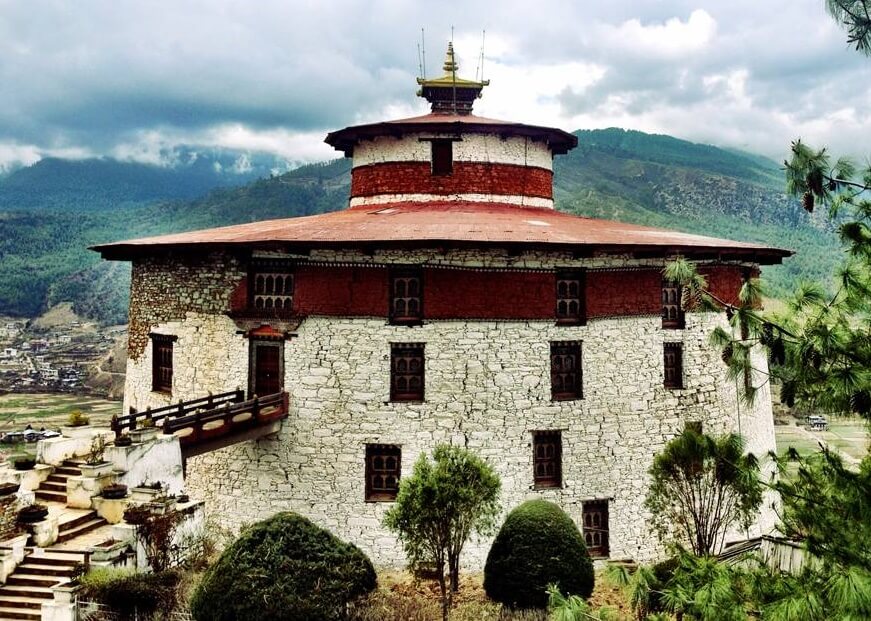 #8. Tachog Lakhang
Tachog Lakhang, also known as Tachogang, is a monastery situated on the bank of Paro River, around 50 km from Paro, on the Paro Thimpu road. It has a great religious significance. But there's something here, that's more popular than Tachog Lakhang, and that is the iron bridge that was built to help the travelers cross the river and reach the monastery. This historical bridge was built around 600 years ago, by a Buddhist saint and architect Tsongtan Gyalpo. The story goes that once when he was meditating in this place, he had a vision from Balaha-en, a spiritual horse, about building this temple, and so he did.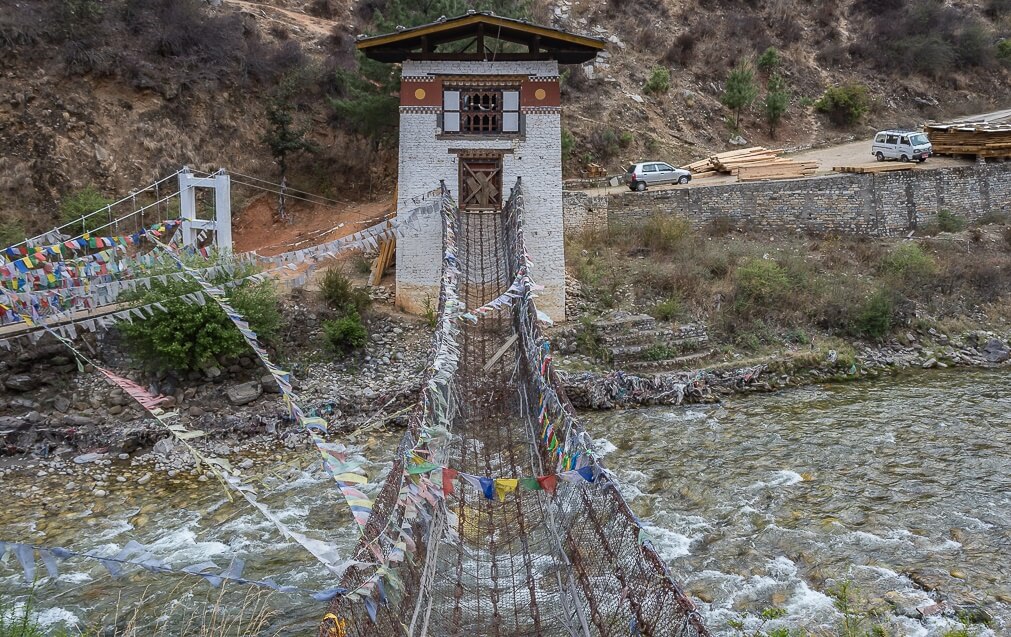 #9. Bumdrak Monastery
For most of the travelers like me, visiting to monasteries is one of the top 9 things to do in paro. Bumbrak Monastery is situated about 12 km from Paro. Going on a very popular 4 days trek from Paro to Thimpu is the best way to explore the monastery. Another temple that is situated on the cliff of a hill, it is believed that 1000 angels or Dakinis descended from the heaven and meditated on the land where the temple is built. This inspired the establishment of the temple, and that's how it got the name Bumdrak. When you're here at the monastery, you won't just get to explore its rich history and culture, but you will also have the most wonderful views that the monastery offers, due to its location.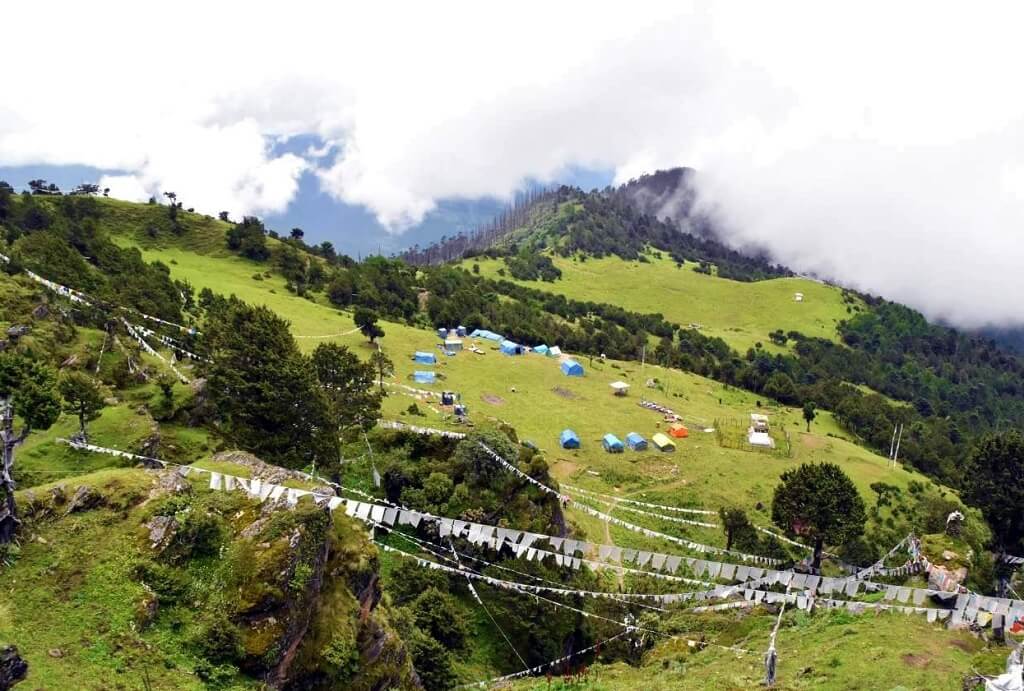 Now, apart from visiting, exploring, and spending time in these heritages, you can engulf yourself in a lot of others activities organized in and around Paro. You can go for trekking in the outskirts of Paro. Most of the trekking routes are designed to cover quite a few of these heritages. So, you won't just be trekking, but visiting these temples and monasteries as well.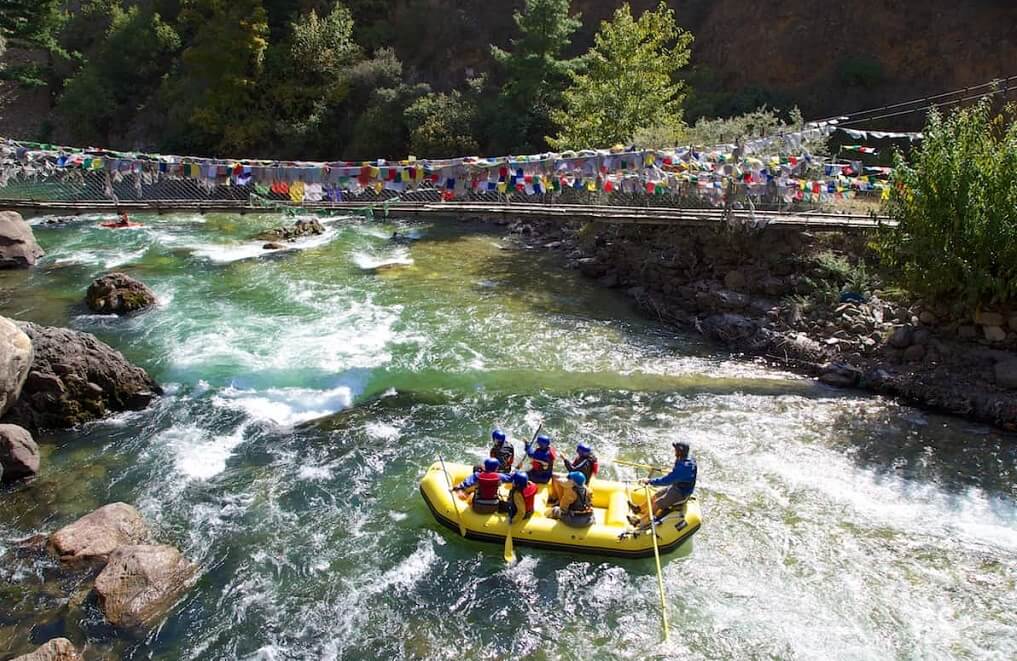 You could also go for rafting, which is often organized in Paro Chhu, or Paro River. The rafting on Paro Chhu ends near Iron bridge, Tachog Lakhang. Rafting is one of the top 9 things to do in Paro in my list. It's a great way to not just experience the thrill of rafting, but also visit one of the significant religious cum historical sites of Paro. The city is also known for rich and authentic Bhutanese cuisine. So, you'll get to taste few of the most mouth-watering dishes in the world here. Trying them out would bring a different level of charm to your visit.
These were few of the many things that you can do in Paro, as it is one of the most amazing cities in Bhutan, recognized by travel enthusiasts all over the world. Now, if you're planning to go on a holiday, Paro could be a great choice. Visit the place, and you'll realize that you made the right choice. I hope you liked my list of top 9 things to do in Paro, Bhutan.