Until 1974, Bhutan did not open its doors to tourists and remained completely closed off. The country takes its culture and tradition seriously and does not allow outside influences and tobacco to spoil their peace-loving people's health. A recent report stated that Bhutan is currently the happiest country on Earth, with over 70% of its land under greenery.
The King of Bhutan gives away free land to homeless people and enables them to build a house and grow food on the land. Apart from these, you will be surprised to see what beauty this country holds in its prosperous land. Check out the top places a tourist must add to their bucket list next time they hop onto a flight. Let us see what are the 12 places to visit in Bhutan in 2021.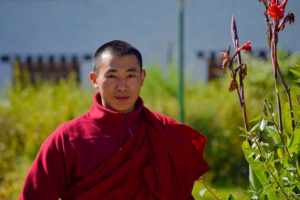 1. Jakar, aka Switzerland Of Bhutan
Located at an altitude of two thousand and eight hundred meters, Jakar is a small town in Bhutan. Tall Eastern Himalayan Mountains surround this valley of Bumthang, in which this town is situated. The temperatures in Jakar go below minus six degrees Celcius during the Winters. As a tourist, you can get the best weather from the end of May to September.
2. Current Capital – Thimphu
Visiting a country's capital city is the best way to know and understand its growth and development. Thimphu is an amalgamation of traditional Bhutanese culture, religion, and beliefs with the modern technology and influence of the West. It consists of a population density of one lakh and houses the royal family of Bhutan.
Some places you must visit while in this capital city are the statue of Buddha Dordenma, Clock Tower Square, Tango, and Chari monasteries.
3. Former Capital – Punakha Dzong
While Thimphu Dzong is called the Summer Capital, the Punakha Dzong is for the Winter. Carved out with great precision and thought, builders of this castle did not use a single nail or joint but a straight line depicting its perfectionism. Featuring a six-storied watchtower, the Punakha Dzong is decorated with Golden Dragons at its corners.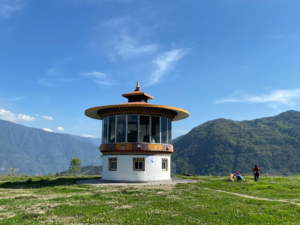 All royal weddings, coronations, and grand occasions occur here, which acted as the country's capital at one point in time.
Read: Bhutan – the land ruled by the Dragon King
4. National Institute For Zorig Chusum
The National Institute for Zorig Chusum teaches young students the thirteen traditional arts and crafts of Bhutan. These are Troeko, Garzo, Tsharzo, Lugzo, Tshemzo,Thagzo, Shagzo, Dozo, Dezo, Parzo, Shingzo, Jimzo andLhazo. The institute is increasingly becoming a place where tourist wants to spend more of their time.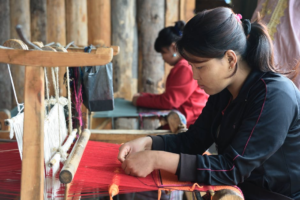 One can watch the students create beautiful arty work at this institute and also be able to document their talent.
5. Wangchuck Centennial National Park
Give yourself a break from all the social life draining your energy by visiting the largest National Park in Bhutan. Home to more than two hundred and fifty fauna species, this park is spread across four districts. You can spot the Royal Bengal Tiger, Snow Leopard, Bhutan Takin, and the Black Bear.
Besides, you can also treat your eyes to the hundreds of species of Butterflies and birds that fly freely in the park. The wide variety of plants and animals make the National park a highly demanding tourist spot.
6. Trashiyangtse
This little town in Bhutan is famous as a tourist destination for its pleasant weather all-round the year. It is one of the twenty districts in Bhutan and came into existence only in 1992. If there's a simple way to describe the beauty of this district, then it will be its culture, history, and heritage. Distinguished for its alpine and subtropical forest, Trashiyangtse or Trashi Yangtse will blow your mind with its pristine scenery.
Also read: 9 Things to do in Paro – Bhutan
7. Limbukha
Step into the land of tranquillity as the rich history of its natives will blow your mind with their heroic deeds. The ancestors of Limbukha village played a crucial role in navigating tough seas during World War. Carrying forward with their peaceful legacy, the present natives like to keep the land free from conflicts at any cost. It is also a land where one can find plenty of Red rice and paddy fields.
8. Soi Yaksa Trek
Complete your travel to Bhutan by going for an adventurous trek to an altitude of four thousand and seven hundred meters. The trek is a long twelve-day journey covering the Paro Valley, Jagothang, Tsho Phu Lakes, Thombu Song, and Thimpu. You will always have a guide to help you cross the uncertain terrain and reach the destination at Thimpu.
Along the way, you will get a chance to see the local villagers and their lives closely. Walk with the farmers and eat what they eat. Trekking is a great way to get to know the rich culture of Bhutan in a short period.
9. National Library Of Bhutan
Travelling to a country demands getting to know their History, Literature, and traditions placed carefully in the National Library. Read the collected works of Padma Karpo and Longchenpa's Seven Treasures as they are a national treasure.
10. Weekend Market At Thimphu
The weekend market at Thimphu is something one must not miss. The sellers start setting up their stalls from Thursday night onwards and don't wrap up until Sunday night. You can get anything from dried fish to Jackfruit and Red Rice.
11. Punakha Suspension Bridge
Step up your adventures at Bhutan by walking on the Punakha Suspension bridge. It connects the villages of Samdingkha, Wangkha, to the Palace of the Wangchuk kings. The lack of a wooden deck and occasional swaying of the bridge due to the strong winds make it a thrilling experience.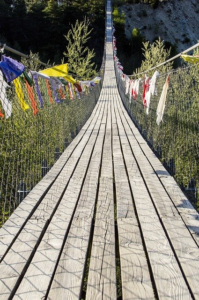 12. Chele la Pass
Bring out your cameras as you are about to see one of the most beautiful passes in Bhutan. The Chele La Pass is located at a high altitude, and given its distance from sea level, it is the only motorable pass. During the winter months, trekking or going near it may be dangerous due to avalanches. But during the summers, it looks heavenly with prayer flags.
Conclusion
Apart from these, you can also try visiting the National Museum at Paro, Taktsang Palphug Monastery, and Tango Buddhist Institute, among many. The Bhutan airport is deemed to be one the most beautiful owing to its picturesque. And at the same time, the surrounding Himalayan Mountains make it a risky flight.