Have you got the travel bug amidst the pandemic? Don't worry, here's where you can fly to!
The pandemic happened and we were all quarantined in for a long, long time. Some of us really need a getaway and a break from all the things happening in the world right now. It is amazing that the doctors and scientists came up with a vaccine so quickly so that we can get back to our normal lives. Be it, school, college, work, or even a vacation! We really do need a vacation to treat ourselves to some culture, sightseeing, fun, and food! Since the vaccine is out, millions of Indians have gotten jabbed and are fully vaccinated. This is a milestone for the medical community and the general population. Our safety and wellbeing come first before any travel.
A lot of countries are now allowing international tourists and students back in provided you follow the Covid safety protocol and have been fully vaccinated with proof. Some countries don't even require you to quarantine once you reach the destination.
And others require a PCR test before you take off to the destination. This is for everyone's safety and a very essential protocol to be followed during a pandemic to prevent any further contamination and complications. Once you are vaccinated and you follow all the required rules, nothing is going to stop you from traveling to and vacationing in your dream destination!
So, where can you travel to, to have a good time?
There are several countries you can travel to or holiday in, here are 10 among them.
Australia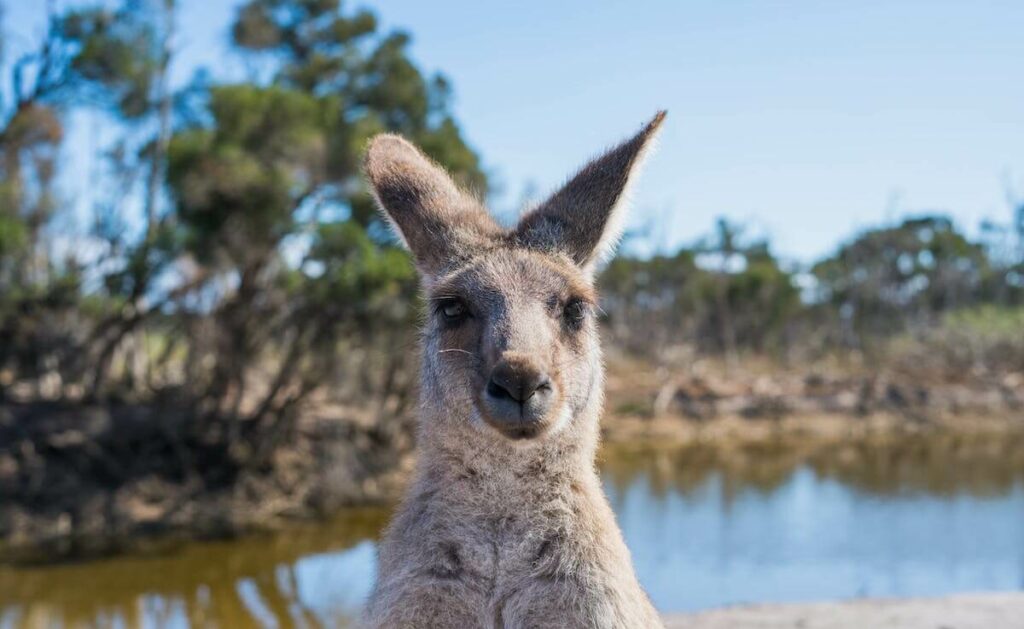 Australian borders are open for international travel for Indians who are fully vaccinated. The country used to have strict restrictions on travel and crossing its international borders. Even better, Australia also accepts Indians who have taken Covaxin, the Bharath Biotech Indian-made vaccine, and are fully vaccinated. Australia has to offer tons of tourist activities and adventures for travelers. Famous for its endless and astonishing wildlife, you can find all kinds of various species of reptiles, birds, crocs, sharks, and many more. The land of kangaroos and reptiles is perfect for animal enthusiasts and jungle explorers.
But beware you could easily get bitten, carrying a snake bite kit is advised. Jelly fish stings are also not uncommon so you got to be extra careful at the beaches. Australia has popular and beautiful beaches like the infamous Bondi Beach. Very appropriate for surfers, backpackers, sunbathing, and for a refreshing swim. The Sydney harbor bridge has marvelous architecture and a stunning view. You must visit the Great Barrier Reef when you visit Australia, it is a bucket-list destination for snorkelers, scuba divers, and aqua enthusiasts. The aquatic life is worthwhile and strikingly beautiful. You will come across infinite stunning sea life creatures in the Great Barrier Reef. Australia also has a number of festivals during holidays that you could celebrate. The food, galleries, museum, and culture are extraordinary and a must-try.
Kenya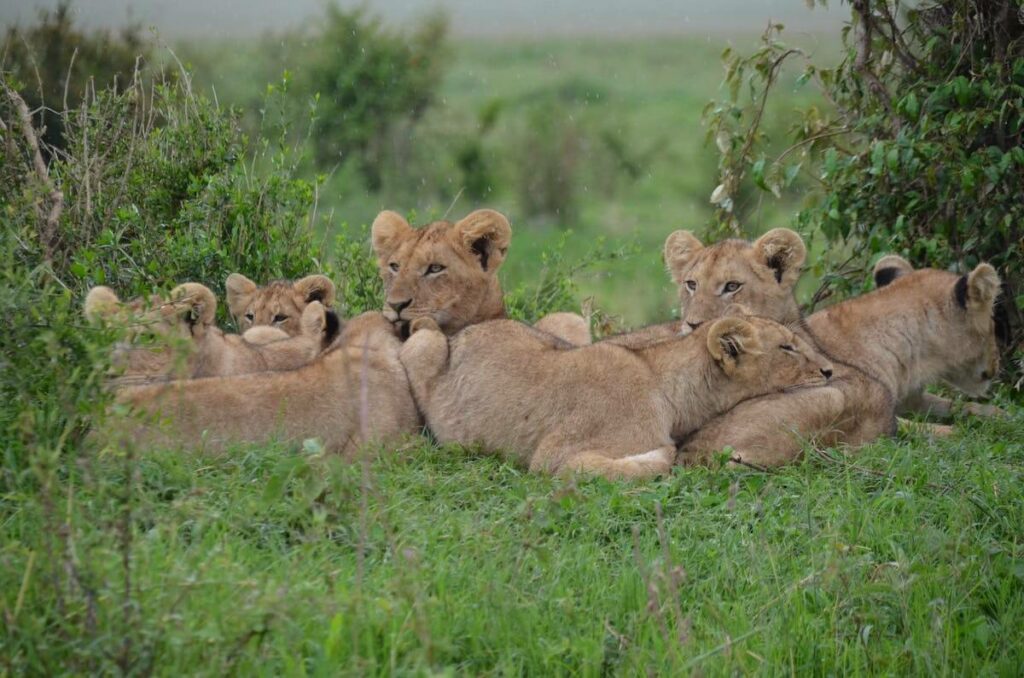 Kenya has also reponed its international borders for tourists including Indians. Indians can visit Kenya with a tourist Visa. Indians that are fully vaccinated can travel to Kenya with proof of a negative PCR test. The PCR test has to be taken 96 hours before taking off and Kenya doesn't require quarantine once you enter the country.
When you think of Kenya, the first thing that comes to mind is safari and wildlife! Kenya has to offer magnificent and the rarest wildlife in the world. The abundant and diverse wildlife is extraordinary and a must-see for animal enthusiasts. From elephants to giraffes to flamingos, Kenya has every kind of beautiful creature in the jungles. Apart from the popular wildlife safaris, Kenya has wonderful coral reefs and beaches for snorkeling and surfing. The colorful tribes in Kenya are stunning and their culture is fascinating, you get to learn a lot about diversity, traditions, culture, and history. Some of the popular tourist destinations you should definitely visit are, Nairobi National Park, David Sheldrick Wildlife Trust Elephant Nursery, Lake Nakuru national park, Samburu, Buffalo Springs, and Shaba National Reserves, Tsavo National Park, Amboseli National reserve, and Mount Kenya National Park. The diversity and beauty Kenya comprises are abundant and spectacular.
3.   Germany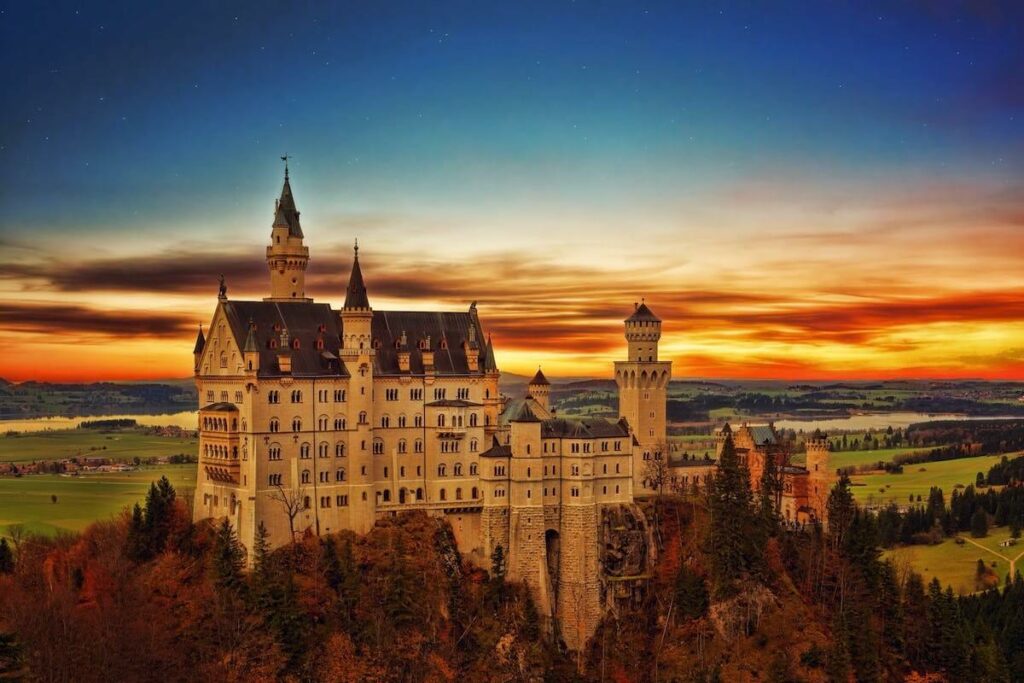 Germany has also lifted their travel restrictions for all Indians but there is a catch. Only Indians aged 12 or above can travel to Germany. Indians traveling to Germany must provide proof of vaccination and a Covid-19 test with a negative result. If you had been recently infected with Covid-19 you need to present proof of recovery. The covid 19 vaccination certificates must include passport numbers and Aadhar information for Indians to travel to Germany without quarantine. This is essential to avoid any hassle and for smooth travel. Germany has tons of tourist attractions like palaces, cathedrals, parks, galleries, museums, and castles. If you love history and culture and admire beautiful architecture, you must visit the major cities in Germany including its capital, Berlin. Leipzig, home to Volkerschlachtdenkmal. One of the largest monuments in Europe is a stunning destination with an educational museum exhibit about the Napoleonic wars and the battle of the nations.
You should also check out the Aachen Cathedral, one of the oldest cathedrals in the northern region of Europe. The architecture and history in the cathedral are picturesque and stunning. Sylt is another popular destination you got to visit if you love beaches, lighthouses, and nature. It is a popular island and has open fields for bicycle rides and picnics along with modern hotel suites near the beach to stay at.
Sylt is perfect during summers. Other popular sites you should visit are Nuremberg Christmas Market, Romantic Rhine, Frauenkirche in Dresden, and Lindau among others.
4.   Turkey

Turkey has removed mandatory restrictions like the 14-day quarantine requirement for fully vaccinated Indians or Indians who were quarantined in India for 14 days before taking off to Turkey.
Turkey approves Pfizer, Sinovac, Sputnik V vaccines but not Covaxin at the moment. Although Indians who have taken Covishieldd can travel to Turkey. Turkey is filled with historic monuments, vibrant architecture, natural wonders, stunning valleys, and the great Mediterranean coastline. If you are a history buff and admire beautiful monuments and architecture then Turkey is the place for you.
5.   Italy

Italy has no more quarantine restrictions for Indians once arrived in the country. Indians who have taken Covishield and are fully vaccinated can travel to Italy without any hassle.
Italy is one of the must-visit places on a globetrotter's bucket list. Italy has one of the best museums, monuments, galleries, sites, and architecture to offer. Not only that but Italy is a great spot for history buffs, foodies, and art and music enthusiasts. Italy is famous for pasta and pizza and is the place of origin of these dishes. The ancient capital of Italy, Rome boasts the Colosseum, one of the wonders of the world. The Forum, the Vatican, the Pantheon, the Palatine Hill are other spectacular tourist attractions in Rome. The Sistine Chapel is a gorgeous work of art that you cannot miss once you are in Italy.
Other stunning places to visit are Verona, Naples, Sicily, Florence, Tuscan Hill towns, Venice, The Cinque Terre, Lake Como, Milan, etc.
United Kingdom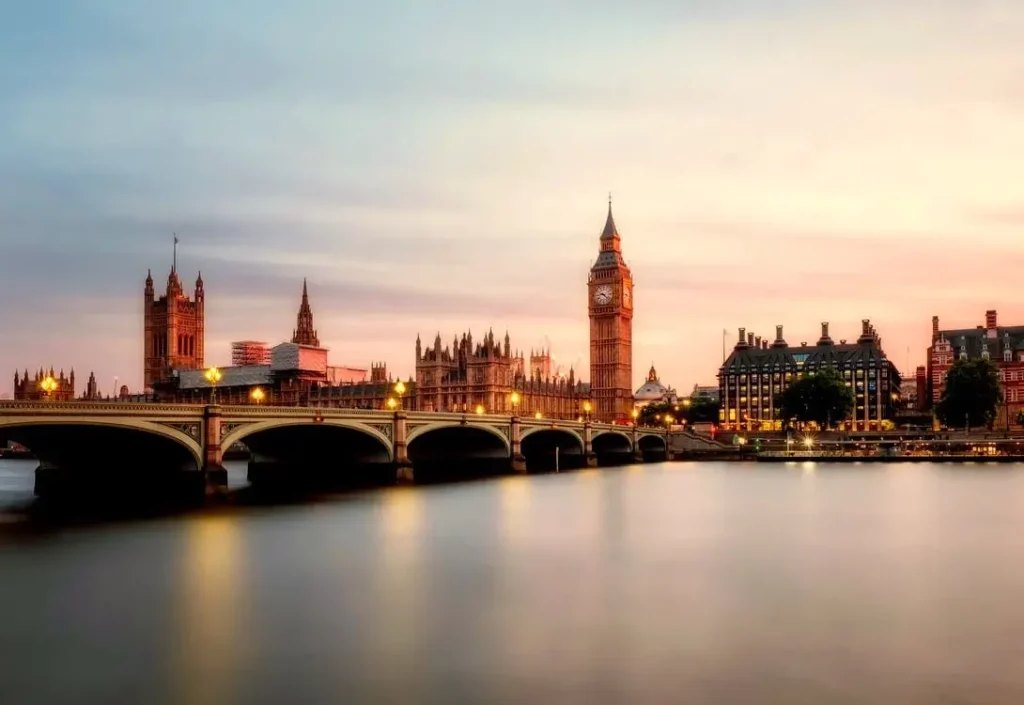 The United Kingdom allows travel for Indians. Although, passengers had to isolate themselves and get tested for Covid-19, now those who have taken Covishield need not quarantine after traveling to the UK. Indians who have taken the vaccine, Covaxin still need to quarantine for 10 days. The United Kingdom comprises Scotland, Wales, Northern Ireland, and England which have the most popular and best tourist destinations. You could easily travel between popular cities like Liverpool and London by taking a bus, ferry or train to explore, immerse yourself in culture and shop!
You cannot miss London, the greatest tourist destination in the United Kingdom. London includes fascinating tourist attractions like the Tower of London, River Thames, Big Ben, Westminster Abbey, and The Natural History Museum. The United Kingdom has a lot of other cities and beautiful places that one must visit while touring the country like Canterbury, Ancient Stonehenge, Windsor, York, Liverpool, and Manchester.
7. UAE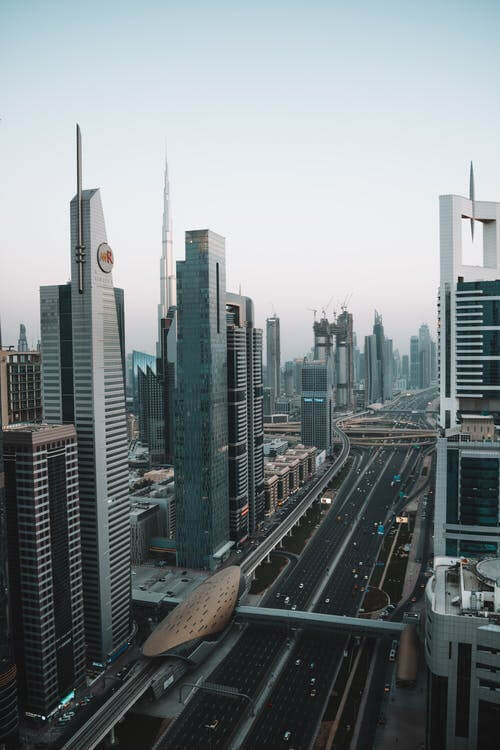 The United Arab Emirates recently lifted its travel restrictions. Indians who are fully vaccinated can now travel to the United Arab Emirates. UAE is famous for the tallest building in the world, Burj Khalifa, and has the world's biggest malls. It is the perfect spot for shopaholics. Tourist attractions like the Grand Mosque in Abu Dhabi, Dubai Miracle Garden, Ski Dubai, Dubai Mall, and Dubai Frame are spectacular and popular sites to visit.
Dubai has a ton of innovative buildings and architecture with new tourist attractions popping up always.
8. Canada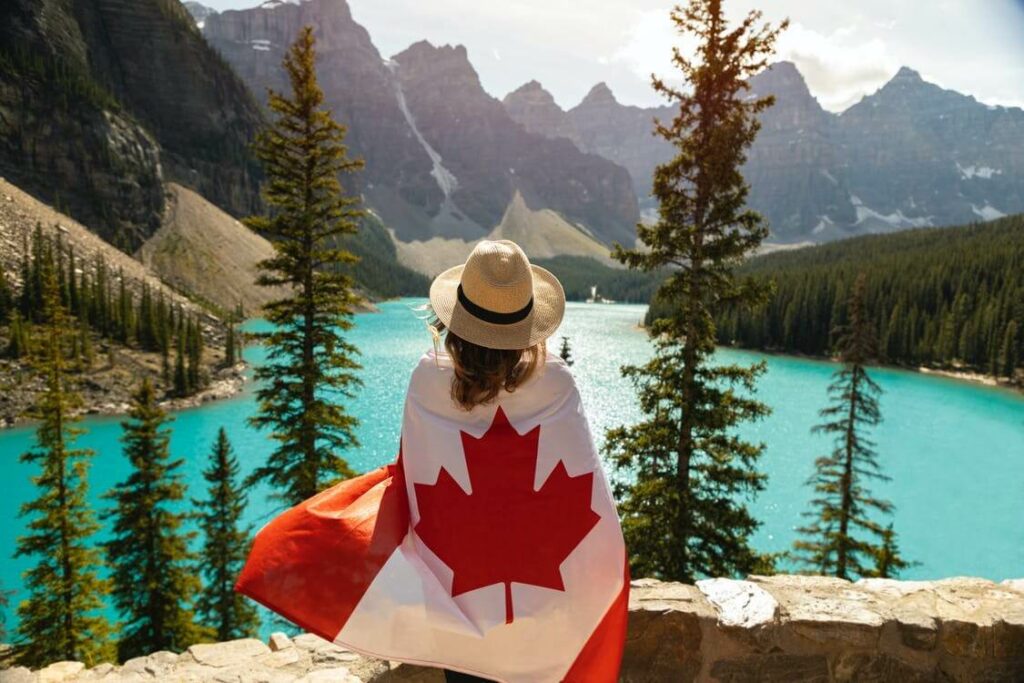 Canada has removed its travel restrictions after lifting the ban on direct flights from India to Canada. Indians who are fully vaccinated can now travel directly to Canada. Some of the must-visit places in Canada are Niagara Falls, Toronto, Montreal, Banff national park, St John's, and Victoria.
9. the United States of America
Indians who are fully vaccinated can now travel to the United States of America without quarantine. Indians will now be allowed in the country by providing a valid proof of vaccination before taking off and will have to take a mandatory Covid-19 test within three days of landing in the country. The United States of America has 50 states that you can travel around. New York City, the greatest city in the world has so much to offer. The culture, diversity, fashion, food, theatre, famous buildings, and art are impeccable in NYC. Other remarkable places you should visit in the USA are San Francisco, Grand Canyon, Las Vegas, Washington, D.C, Los Angeles, etc.
10. Switzerland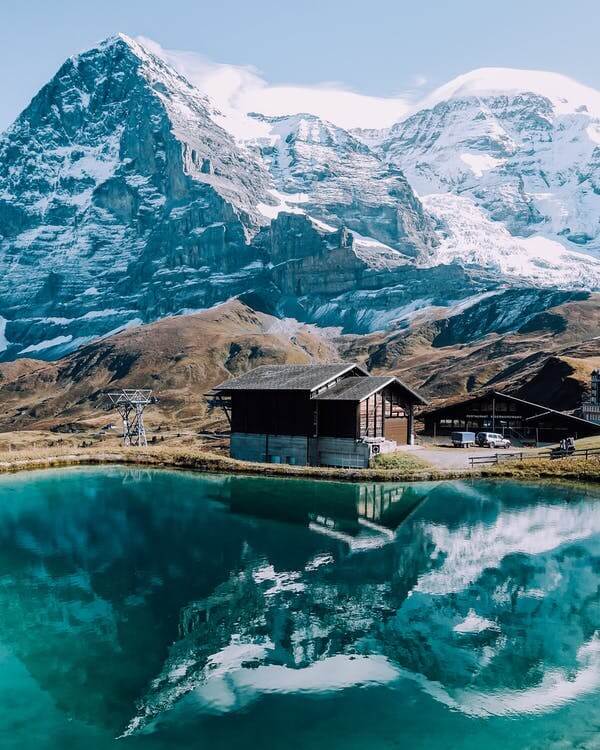 Switzerland removed its travel restrictions and now allows Indians to travel to the country without quarantine. Indians who are fully vaccinated can enter the country without any hassle.
Switzerland is known for its chocolates, cheese, mountains, and nature. The beautiful peaks, alps, and landscapes look like they have been taken out of a painting. Popular places to visit are Mount Pilatus, Jet d'Eau, Bernina Express, Chapel Bridge, Matterhorn and Chateau de Chillon, etc.
Now that plenty of countries are allowing fully vaccinated Indians to travel, the above-mentioned 10 countries are perfect for a relaxed and well-deserved vacation!