Arunachal Pradesh, also known as the land of the dawn-lit mountains, is the state situated in the eastern corner of the country. Due to its distance from the major cities of India, the place often stays unexplored, despite the fact that there are so many places to visit, and so many things to do here. In this post we have covered top 10 places to visit in Arunachal Pradesh.
Located among the hills, and in the lap of the mountains, the state is home to unique cultures, beautiful wonders of nature, and historical monuments that are sure to entice you.
With so much potential, Arunachal Pradesh can easily beat, and reign supreme over, any holiday destination, inside or outside India. And therefore, in this blog, we're focusing on the top 10 places that you need to visit, while you're on your trip to this region.
Top 10 Places to Visit in Arunachal Pradesh
Tawang
Tawang is a district located in the western corner of the state of Arunachal Pradesh. It is one of the best places in India from the perspective of tourism. A traveler has a lot of options to explore here at this place.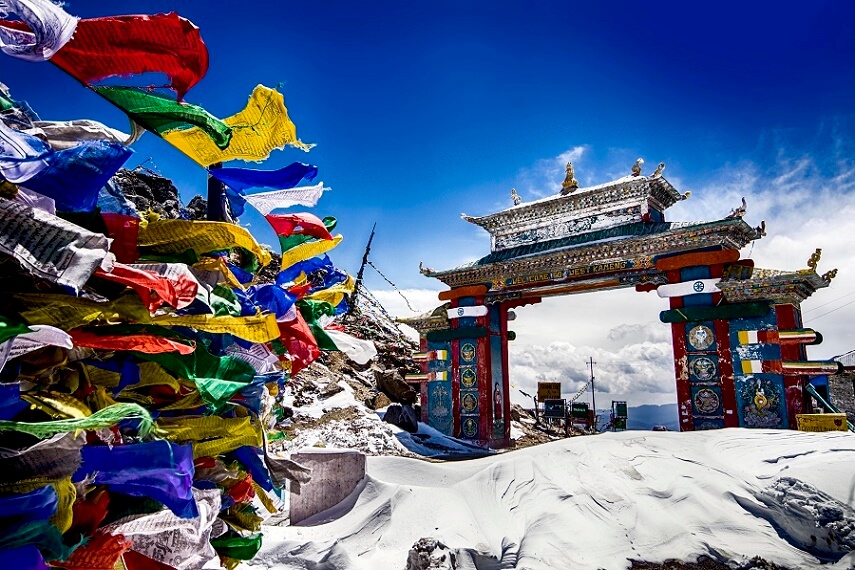 Few of the natural wonders here include waterfalls like Bap Ten Kang Waterfalls and Nuranang Waterfalls, passes like Bum La Pass (4633 m) and Sela Pass (4170 m), lakes like Pankang Teng Tso and Shonga Tser Lake, and Gorichen Peak (6488 m).
The district is also known for its cultural heritages like Taktsang Gompa, Tawang Monastery (built at around 17th century by Mera Lama) and Jaswantgarh War Memorial (built commemorating Jaswant Singh Rawat, an Indian rifleman soldier)
It is situated 442 km northwest of Itanagar, the capital city of Arunachal Pradesh.
Itanagar
Itanagar is the capital of the Indian state of Arunachal Pradesh and it is one of the Top 10 Places to Visit in Arunachal Pradesh. It is situated in the south west part of the state. Being the capital has its own perks, as it is the most accessible place in the state, and it offers quite a few attractions to the tourists.
The place is well known for its close proximity to wildlife and nature, which can be explored in places like Itanagar Wildlife Sanctuary, Namdapha National Park and Rupa Valley. Ganga Lake is another natural wonder that you need to visit.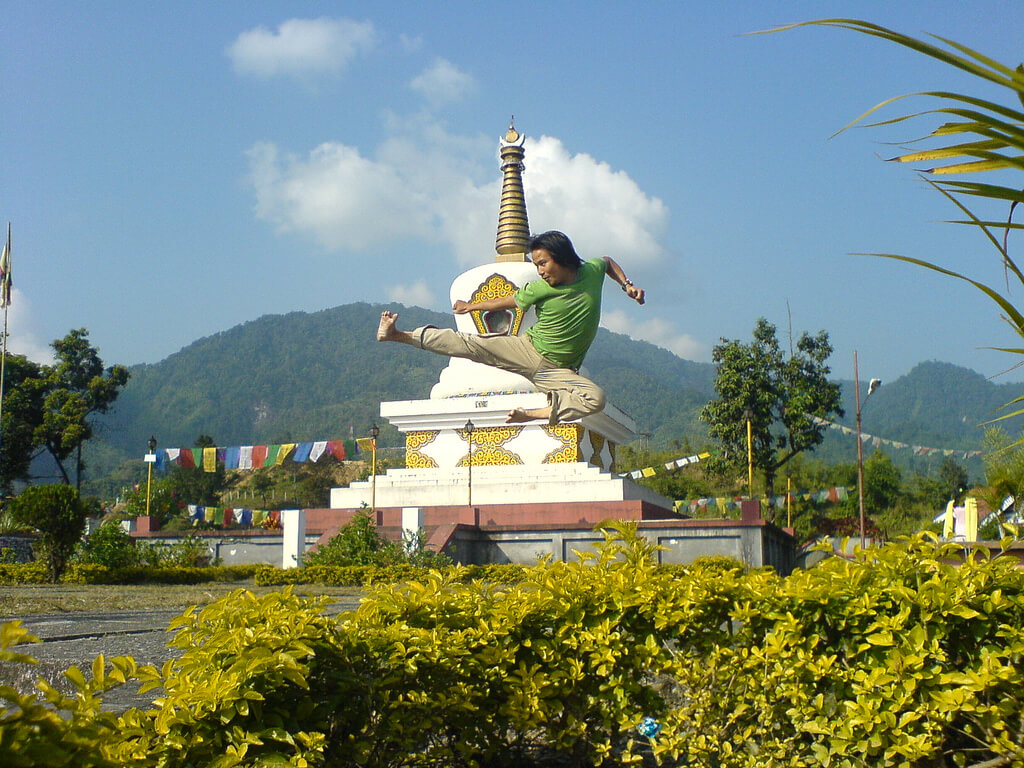 Cultural wonders in the city include Craft Centre and Emporium, Itanagar Gompas, Ita Fort (built around 14th-15th century) and Jawaharlal Nehru State Museum. Polo Park and Indira Gandhi Park are other two places amongst nature that you can visit for a peaceful time.
Also, situated at small proximities from Itanagar, are small townships of Naharlagaun and Bhanderdewa. One of the best things to do here is certainly to take day trips to these places, and enjoy their beauty and cultural heritage.
Ziro
Ziro is a town situated in the mid-west part of the state of Arunachal Pradesh. Like many other places in the regions, Ziro also offers quite a few attractions for tourists to visit.
There are so many natural wonders in an around Ziro, which includes places like Bamboo Grove, Pine Grove, Talley Valley Wildlife Sanctuary, Ziro Puto, Dilopolyang Maniipolyang and so on.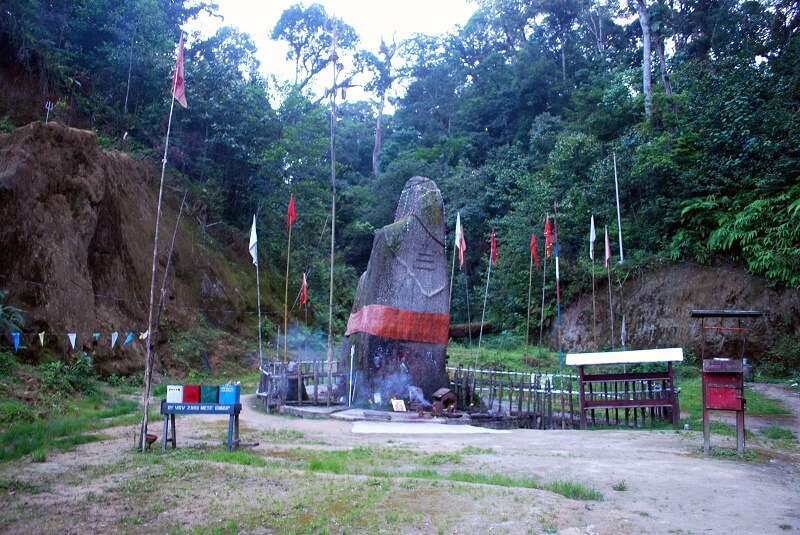 Dolo Mando, Midey and Kile Pakho are hillocks and high altitude points in Ziro, where one can embark in activities like hiking and trekking.
Similarly, Hapoli is a small village near Ziro, and yet another attractive place to visit. You can also go for awonderful experience at Tarin Fish Farm.
Ziro is situated 115 km northwest from Itanagar, the state capital of Arunachal Pradesh.
Roing
Roin is a small town situated in the eastern part of the state of Arunachal Pradesh. It is one of the most beautiful places in the region, filled with natural and cultural heritages.
Once you're at Roing, you can take short trips to places like Hunli and Mayudia, which are at close proximities to Roing. Mayudia is mainly known for Mayudia Pass, situated at 2655 m above sea level.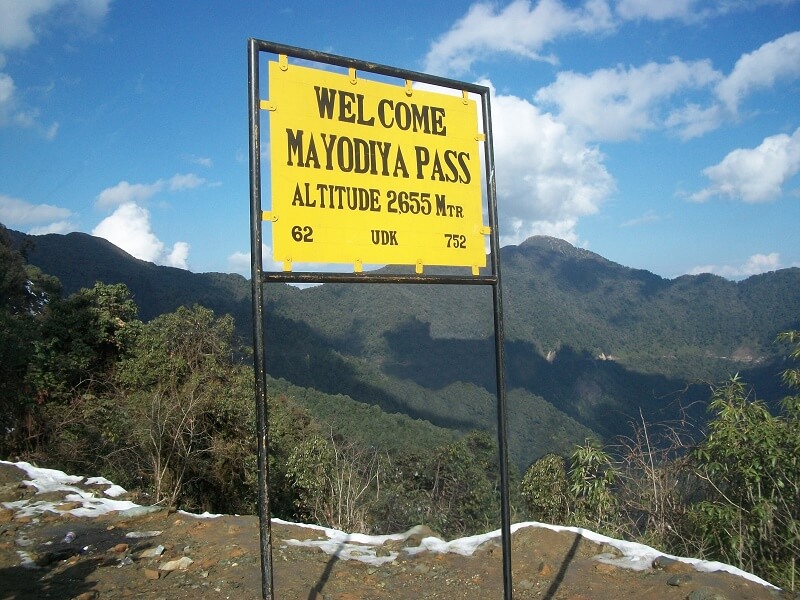 Lakes like Mehao Lake, Iphi Pani Ghat, Nijoma Ghat and Sally Lake are must visit spots for tourists. Nehru Van Udyan and Mehao Wildlife Sanctuary are places where you can explore the biodiversity of the region.
You can also go for day trips to Anini Hills. Rich in natural beauty, the place offers sightseeing and trekking opportunity to the tourists.
Historical Heritages include Bhismaknagar Fort. It is situated in the small town of Bhismaknagar, and was built in 8th century by the kings of Chutiya dynasty.
Roing is situated 362 km north east of Itanagar.
Bomdila
Bomdila is a town situated in the southeast of Arunachal Pradesh. A high altitude place, situated at 2217 m, it is known mainly for its viewpoints and monasteries.
The three main monasteries of Bomdila includes Bomdila Monastery, Lower Gompa and Middle Gompa. On can take trips to Dirang Valley and Eaglenest Wildlife Sanctuary to enjoy the nature at its fullest. You can even stroll in the beautiful apple orchards of Bomdila and have a great time.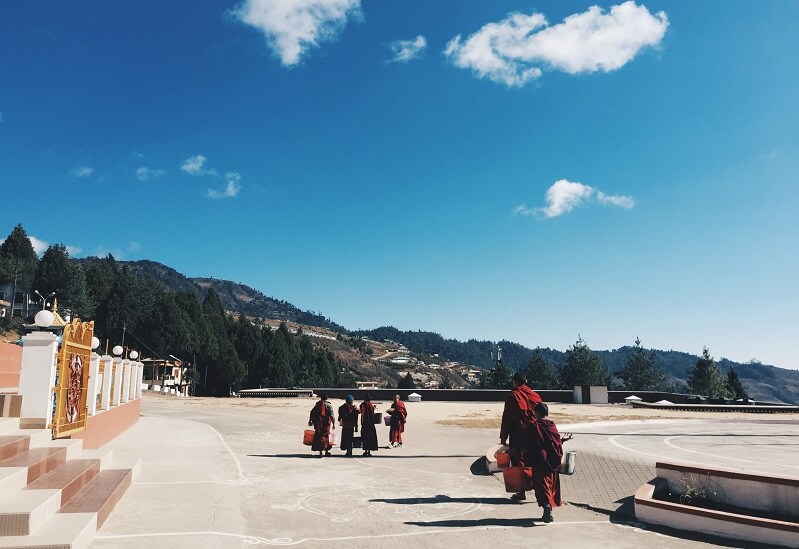 Yu can see amazing views for the surrounding hills and mountains, from RR Hill and Bomdilla Viewpoint. For the lovers of flowers, mainly orchids, Tipi Orchidarium and Sessa Orchid Sanctuary serve as the best places of interest.
Also, quite close to Bomdila is the township of Bhalukpong, which is popular for Bhalukpong Fort. It is also located at close proximity to Kaziranga National Park and Pakhui Wildlife Sanctuary. Visiting these places would certainly be one of the best things to do.
Bomdila can be easily accessed by road. It is located 272 km northwest of Itanagar.
Tezu
Tezu is a small town situated in southeast part of the state of Arunachal Pradesh. It is another Top 10 Places to Visit in Arunachal Pradesh. Like many other places in the state, this town is also filled with so many beautiful places to visit.
D'Ering Memorial Wildlife Sanctuary, Tezu Botanical Garden and Tezu Park are few of the location where you can and appreciate the amazing nature and biodiversity of the area.
At close proximities from Tezu are these amazing villages of Chaglogam, Dong and Walong. They are known for their natural beauties, and so, they offer splendid sceneries and views.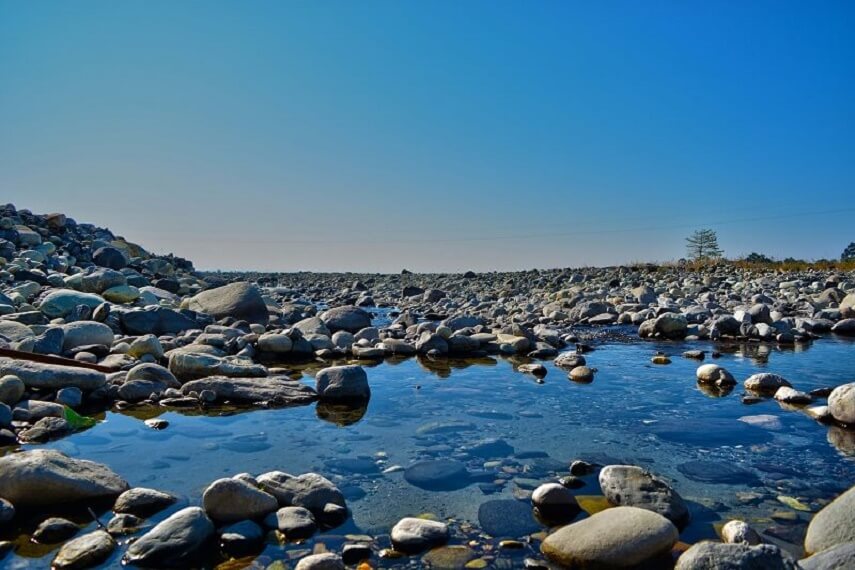 Glow Lake and Parasuram Kunda are other two locations that is a must to visit. Similarly, Hawa Camp is an area where tourists can go and camp, and enjoy living with among nature.
While you're at Tezu, also make sure to visit Tezu District Museum and Craft Center. It mainly showcases art collections representing different people and tribes living in the area.
Tezu is situated at a distance of 380 km north east of Itanagar.
Khonsa
Khonsa is a town situated in southeast part of Arunachal Pradesh. Known mainly for its indigenous population, and hilly landscape, there are many attractions in Khonsa that make it is a worthy tourist destination.
The two museums – Khonsa Museum and District Museum are two of the major places of interests for the tourists, as they display the culture and lifestyle of the local people.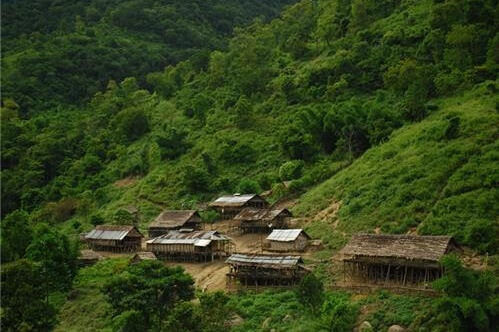 Apart from those, the villages of Kheti and Lajo are also worth a visit, may be in the form of a day trip. They are known for their beauty, and the sceneries that they offer.
Namdapha National Park is the best place to visit especially if you're into wildlife and rich biodiversity. Similarly, Miao is yet another small place, which is also known for its beauty. It's got a small zoo and a museum of its own.
Khonsa is situated 317 km southeast of Itanagar.
Pasighat
Pasighat is a city located in the eastern part of Arunachal Pradesh. Founded in 1911 by the then British government, it is known for its indigenous population of Adi tribe.
Pangin and Komsing are beautiful places nearby Pasighat, and are considered best for daytrips. Also, in close proximity to Pasighat is Bodak Scenic Area that is considered fit for picnics and family day-outs.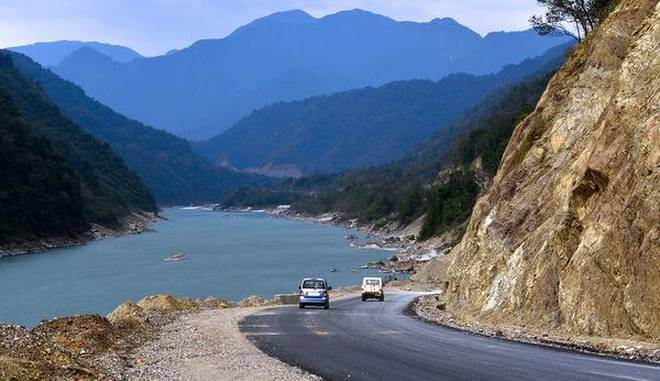 Pasighat Buddhist Temple and East Siang District Museum are two places considered as one of the most visited tourist attractions. Other places worth visiting are Kekar Monying, a mountain cliff, and Komlighat, a scenic river bank.
Similarly, another place of attraction located 15 km away from Pasighat is Gomsi, an archaeological site which is said to contain remains of centuries old civilizations.
Pasighat is situated 267 km northeast of Itanagar.
Aalo
 Aalo is a town located in mid-eastern part of Arunachal Pradesh. It is one of the best places for tourists in the state, as the town celebrates tourism itself. They organize a festival known as Yomgo River Festival that invites tourists to visit the place and join them in the joy.
Another festival that is celebrated here is called Mopin. The two festivals, apart from promoting tourism, also showcases the culture of Aalo, their lifestyle, art and crafts and so on.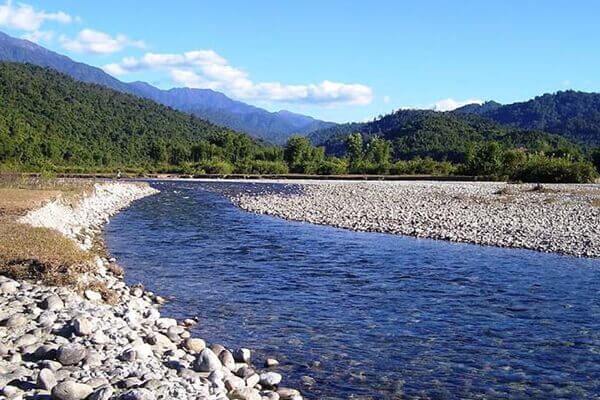 At close proximity to Aalo are villages of Kazu and Darka. These places offer scenic beauty, and so, are best for day trips. Also, one can visit Mithun and Jersey Cross Breeding Farm if you have a soft corner towards cows, bulls and buffaloes.
Few other places considered best for viewing experience are Patum Bridge, Cable Bridge, Hanging Bridge, and Kamaki Hydropower Dam. They popular because of their architectural integrity.
Aalo is situated 372 km northeast of Itanagar.
Daporijo
Daporijo is a town situated almost at the center of Arunachal Pradesh, in Upper Subansiri District. It is located at the bank of Subansiri River, which is an attraction in its own right. It is among Top 10 Places to Visit in Arunachal Pradesh. The place is known for its indigenous population of Tagin tribe, and the festivals that they celebrate, which include Mopin, Nyokum, Si-donyi and Bori Yullo.
The place is considered close to nature with attractions like Sigem Daporijo Reserve Forest and Kamala Reserve Forest offering the tourists the glimpse of natural beauty, and the audience with biodiversity.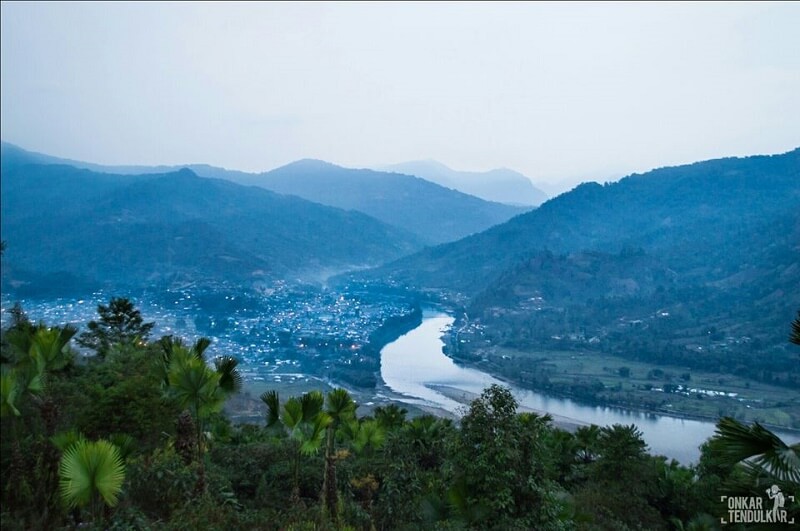 Yet another interesting places to visit are Daporijo Museum and Craft Center, and Meghana Cave Temple.
Daporijo is located 275 km northeast from the capital city of Itanagar.
So, the next time you're planning a trip to a new unexplored destination, make sure to pick Arunachal Pradesh, and while you're here, don't forget to visit any of these amazing places, or the attractions that they're known for. There's no way you'll regret this.
Also, if you think there's some place or attraction that you think should have been included in this blog, do let us know. Do share with us your travel stories, we'd love to hear from you.
Have a great Journey! Stay Safe!