Beautiful Hills, Pine trees, Mountain Air is the perfect environment for having the most delicious foods and beverages to satisfy hunger. This is exactly the kind of mixture which is desired by every one of us. Other than this some of the hilly areas do a better job of providing the most mouthwatering options for you. Despite its popularity, there is nothing that can compare Shimla when it comes to the most mouthwatering dishes. Below are the top lip-smacking dishes you must try during your trip to Shimla.
#1 Madra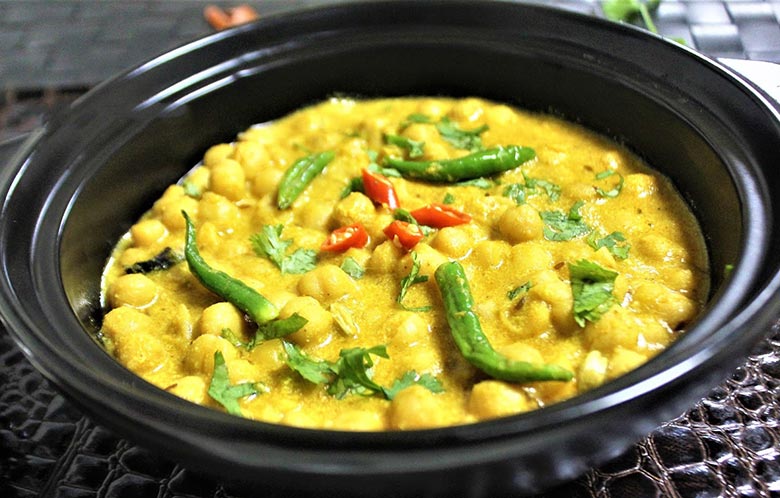 Madra is originally a Himachal Pradesh Delicacy that is originated in Himachal Pradesh. This dish is made from soaked chickpeas and some vegetables. This meal is prepared with special seasonings like cloves, cinnamon, cardamoms, cumin, coriander powder and turmeric powder, which are all cooked in oil. It is one of the meals which stands for food society of Himachal Pradesh. You'll get this dish in almost every restaurant in Shimla.
#2 Dhaam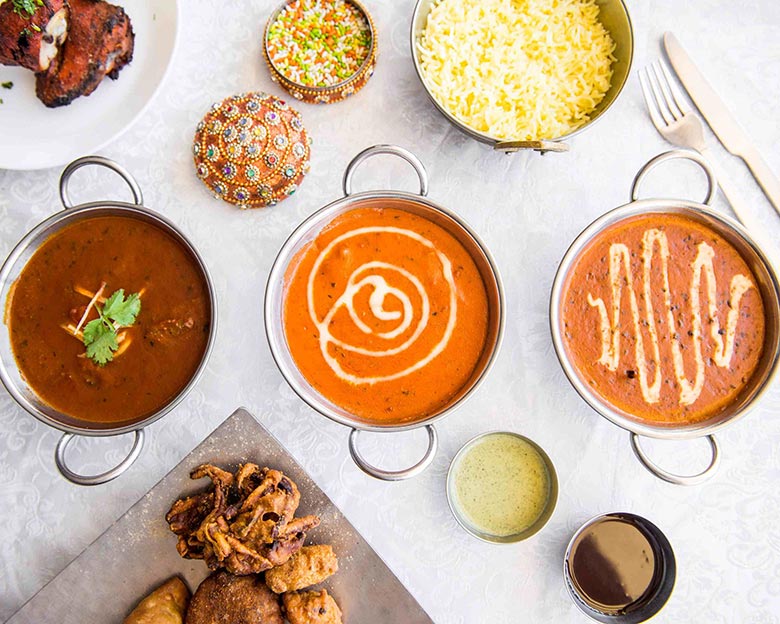 Dhaam is a cuisine which is a complete package of nutrients in addition to a delicious taste. The dish consists of dal, rajma, rice, curd, boor ki Kadi, and may or may not be accompanied by gur (jaggery). Dhaam is a tray of delectable dishes that is a must-serve at festivals and celebrations. You should visit Shimla or Himachal during festivals to obtain the greatest flavour of Dhaam.
#3 Sidu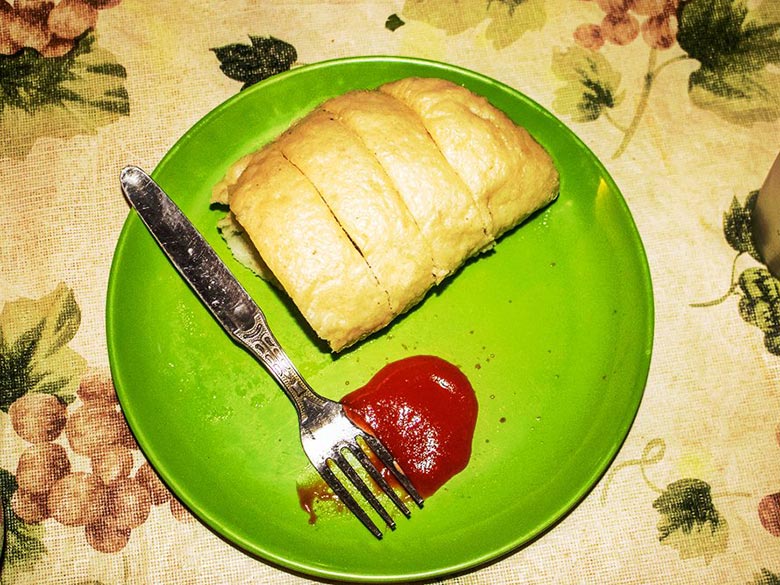 Sidu is a most popular bread which is made of wheat kneaded with yeast 2 hours before baking, mashed cooked green peas, roasted peanuts, walnuts, and paneer (cottage cheese) and served with dal, ghee, and green chutney.
#4 Thukpa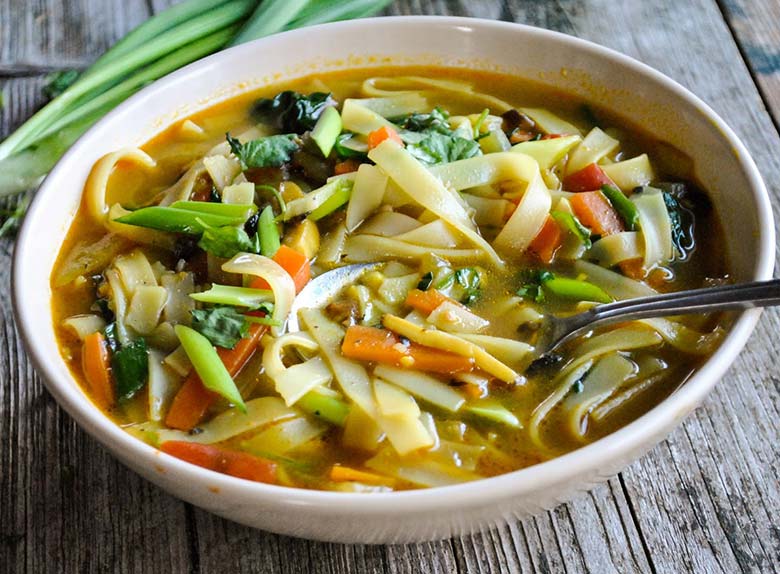 Thukpa is a Tibetan noodle soup that can be made in both vegetarian and non-vegetarian ways. It can be cooked with or without meat or chicken, a variety of fresh vegetables like as tomato, onions, spring onions, string beans, carrot, and chopped cabbage can be added to the noodles. This is a spicy dinner made using ginger garlic paste, chile, and additional sauces as desired.
#5 Babru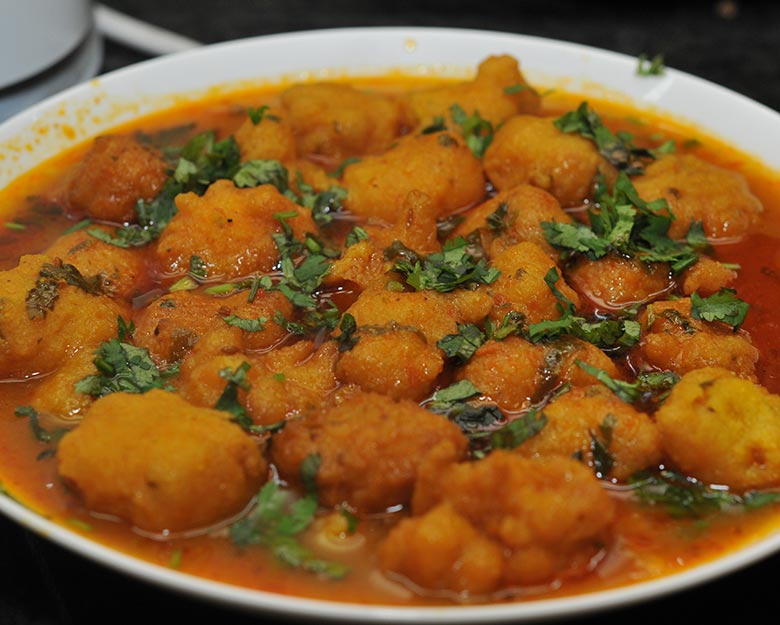 Babru is a Himachali version of the common kachoris. It's produced by stuffing kneaded dough patties with soaked and ground black gramme daal paste. The patties are then folded and deep fried, and tamarind chutney is given on the side.
#6 Chha Gosht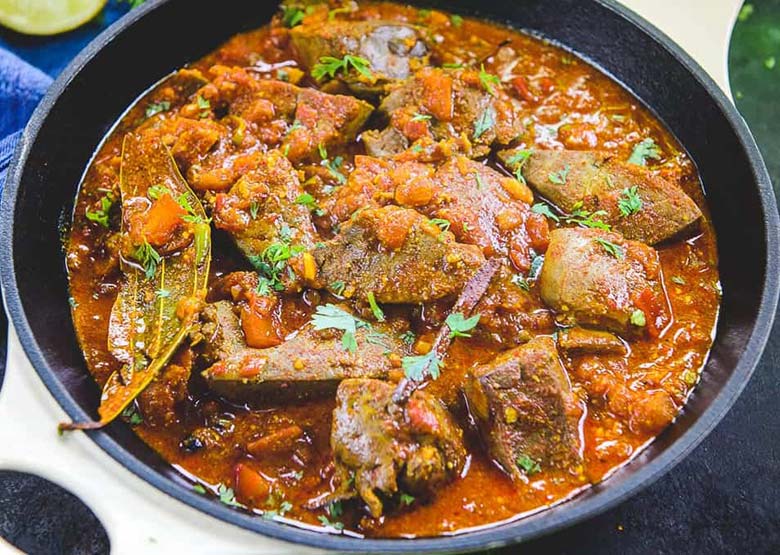 Chha Gosht is a Himachali delicacy made with seasoned lamb meat cooked in a sauce made with gramme flour, yoghurt, and spices like cardamom, red chilli powder, coriander powder, bay dropped leaf, asafoetida, and ginger-garlic paste.
#7 Mash Daal
Split black lentils or ma ki daal are used to make mash daal or kali daal. To make the soothing mash daal, it is soaked overnight, pressure-cooked, and then boiled in a thick bottomed pan with very finely cut onions, ginger, garlic, and other ingredients shallow fried in warm mustard oil.
#8 Chicken Anardana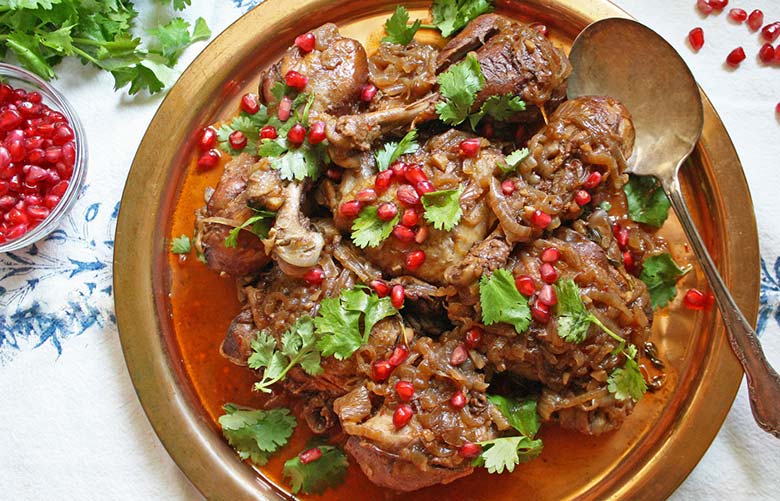 This is a deceiving chicken recipe because just looking at it conjures up images of acidic, spicy, warm deliciousness. It may frighten you and appear heavy or oily if you have a weak stomach. In truth, the ground anardana (dried pomegranate seeds) are the ones doing the work.
#9 Tudkiya Bhaat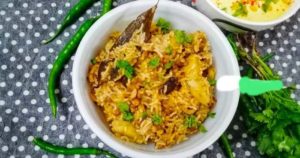 Pulao is a tasty rice meal made with spice, lentils, a variety of vegetables, onions and potatoes, and curd cooked in a unique method. Because it has such a delicious flavour, a dash of lemon juice and garlic sauce adds an extra bite. The Tudkiya Bath may be found largely in the Chamba district of Himachal Pradesh, though it is also accessible at a few Shimla restaurants.
#10 Bhey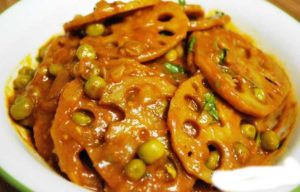 This spicy lotus step is popular among the Himachali people. It can be found in practically all of the residents' kitchens. The cuisine is known locally as Bhey, and it is made out of thinly sliced lotus stems, onions, ginger garlic, and flour formed from grammes, which results in a distinctive lip-smacking feast to consume.
Know more about Himachal Pradesh : https://www.himalayancrest.com/himachal-pradesh/