Summer has finally arrived. With schools and universities closed, you have a great opportunity to indulge your wanderlust and travel with your family to a destination that is far apart from the city's rush and bustle. In fact, if your company allows it, you may be able to work from the mountains this summer. Here are the 5 safest and best tourist destinations to visit in 2021 during your summer vacation.
#1 Manali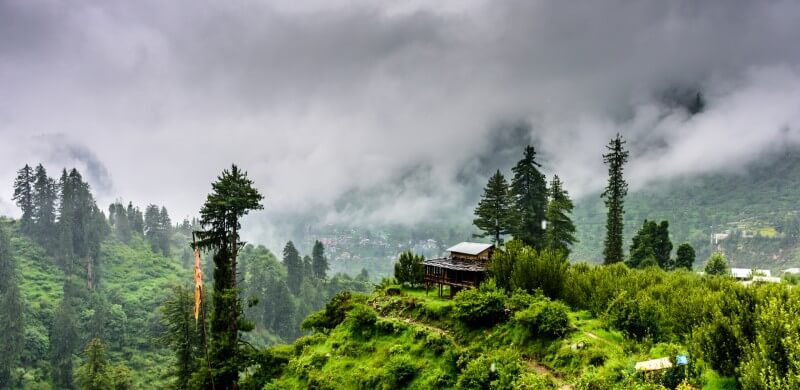 Manali, dubbed the "queen of hills" for a reason, is unquestionably one of India's most popular summer getaways. The charming village is surrounded by snow-capped mountain peaks and lush flora nourished by the Beas River. It is unquestionably a backpacker's dream. Best places to visit in Manali are Hadimba Temple, Himalayan Nyingmapa Gompa monastery, Club House, Solang Valley, Jogini Falls, Arjuna Gufa, and Vashisht Hot-Water Springs are among the sights to see in Manali.
The activities which we can do in Manali are Paragliding in the Solang and Rohtang Valleys, yoga at Shri Hari Yoga Ashram, yak riding in the wildlife reserve, and soaking in the hot springs in Vashisht are all things to do. In terms of the Coronavirus menace, the number of new cases in Himachal Pradesh fell dramatically in 2021. The return of 2020 is a great indication for the state's tourism economy, which is once again thriving. Though agriculture is the state's primary business, the hospitality industry plays a significant role in the economy of this North Indian paradise.
#2 Ooty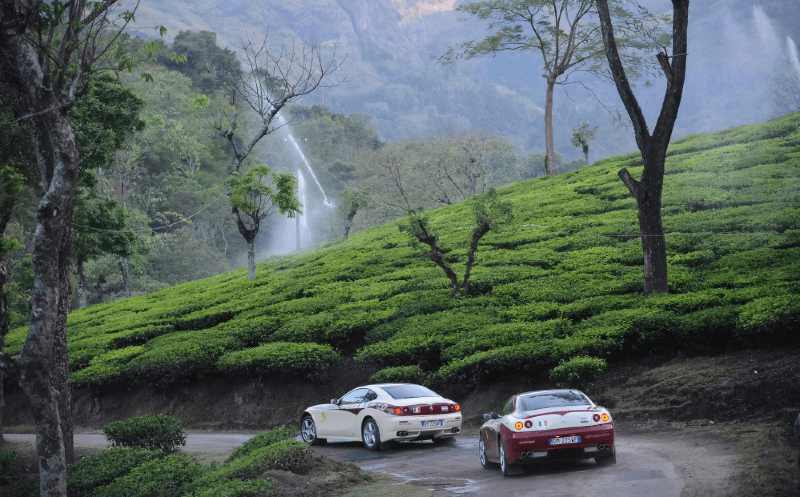 Ooty, the Queen of Hill Stations, is one of the most spectacular and coolest places in India to visit in May since the weather is ideal for experiencing the town's various tourist attractions. The hill station has a lot to offer, from wide green stretches to exquisite gardens, amazing mountain vistas, and nice weather. Most famous places to visit in ooty are Botanical Garden, Ooty Boat House, Rose Garden, St. Stephen's Church, Doddabetta Peak, and many more places to explore in Ooty. Toy train trip, hiking Doddabetta Peak, and sightseeing are all options. Those who disobey the order to use face masks and other precautionary measures face a fine of Rs 200 and up to six months in prison. There is no such restriction in ooty and no need for quarantine is there.
Read : Top 5 unexplored places to visit in Uttarakhand
#3 Ladakh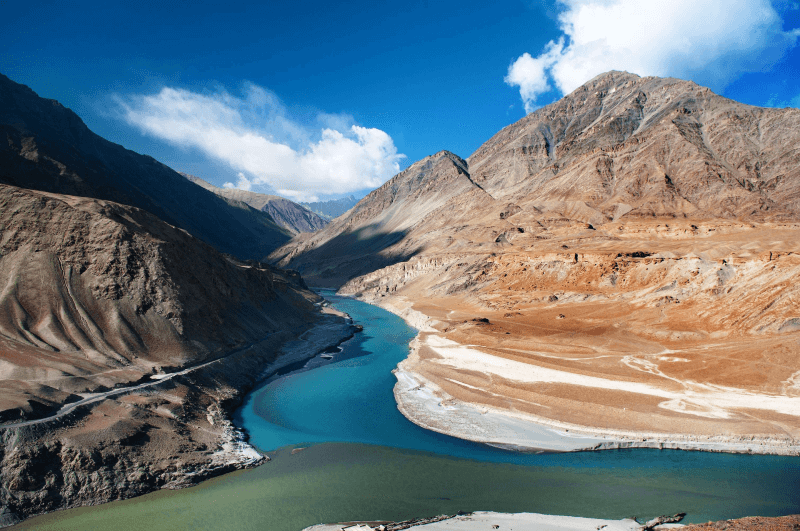 During the summer, Ladakh is a must-see destination. If you haven't been there yet, you're missing out on something truly fantastic. The earthy hillscape of Ladakh, a high altitude chilly desert, lends colour to the colours of the blue sky and makes this place a sight to behold for travellers. In Ladakh, you'll find picture-perfect gompas and whitewashed stupas where you may take some social media-worthy pics there. The best time to visit ladakh is between May and June. The most famous places to visit in Ladakh are Zanskar Valley, Pangong Tso Lake, Kargil, Khardung La Pass, Nubra Valley, and Magnetic Hill. Passengers coming in the UT must have negative RT-PCR reports, according to the Ladakh administration. The report must be less than 96 hours old. Passengers who do not have negative RT-PCR findings will be subjected to a 7-day mandatory quarantine and a COVID-19 test.
#4 Dharamshala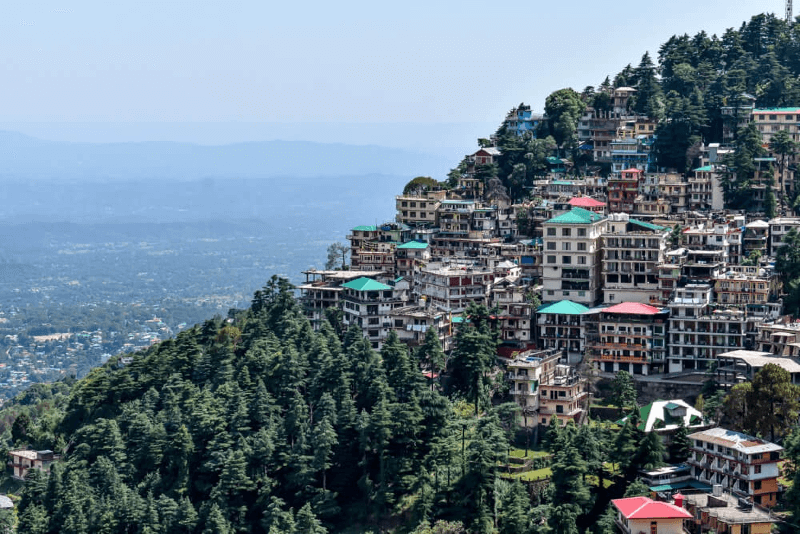 If you are looking for a refreshing and relaxing destination to travel then go no further than this gorgeous hill station. Temples and monasteries abound in Dharamshala, which is best known internationally as the Tibetan Dalai Lama's residence. The famous places to visit in Dharamshala is Kangra Fort, Bhagsunath Temple, Bhagsu Falls, Namgyal Monastery, Dalai Lama Temple Complex, and HPCA Stadium are all worth visiting. According to the government rules of Dharamshala, there will be no obligation for inter-state movement of persons to be registered.
#5 Andaman & Nicobar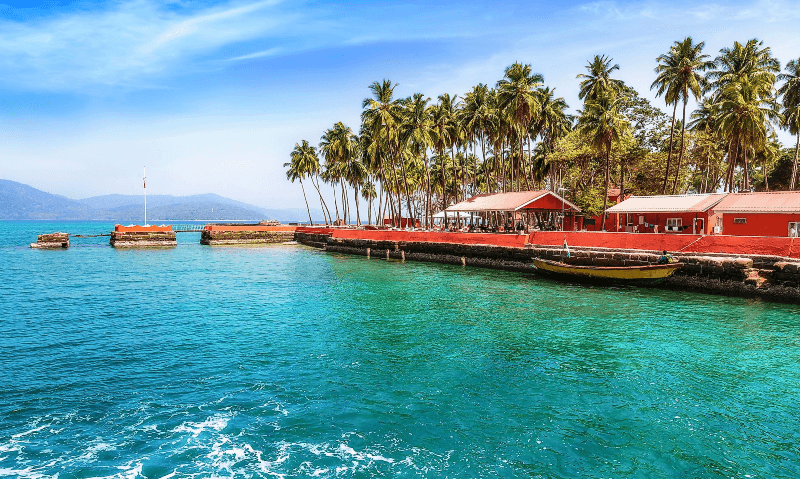 If you're searching for some adventure, the Andaman and Nicobar Islands are a hotspot for some incredible water activities and little island beaches. The enchanting islands provide crystal blue water and white-sand beaches for scuba diving and snorkelling. The most famous places to visit in Andaman & Nicobar Island is Cellular jail, anthropological museum, white sandy beaches and captivating waterfalls of small Andaman and Ancient caverns of Long Island.
Is travelling during the COVID period safe?
We all familiar with the second wave of Covid-19 which is being discussed all over the country and thousands of people dying every day. There are several precautions that everybody has to take to keep one safe and protected, such as social separation, wearing a mask, and using a hand sanitiser. According to one of the survey, the market research agency You Gov in December, 40% of those polled stated they wanted to travel within their own country in 2021. With 93,249 new infections in the last 24 hours, India has had the largest daily increase in coronavirus cases since mid-September.