From southeast Tibet, the Himalayan Range makes its way through Arunachal Pradesh, yet another Indian state known for its natural heritages. The state has a fair share of high mountains, peaks, hills and forests. Few of its highest mountains include Kangte (7060 m), Nyegi Kangrang (7047 m), Western Goricen (6850 m) and so on. And the various types of forests harboring in the state are Semi Evergreen Forests towards the west, Sub Alpine Conifer Forests towards the north, Himalayan Broad-leaf Forests towards the east and so on.
There are mainly two national parks here – Namdapha National Park and Mouling National Park, and apart from these, there are various wildlife reserves and sanctuaries. Few of them include Eaglenest Wildlife Sanctuary, Kane Wildlife Sanctuary, Dihang-Debang Biosphere Reserve and so on. Nestled in these parks and reserves is the rich biodiversity, with 5000 species of plants, around 200 kinds of mammals, over 700 types of birds and so on. Few of the animals found in Arunachal Pradesh include Red Panda, Himalayan Black Bear, Bengal Tiger, Clouded Leopard, Goral and so on. Among the birds are Temmincks Tragopan, Mishmi Wren, White Winged Wood Duck, Bengal Florican, Sclater's Monal and so on.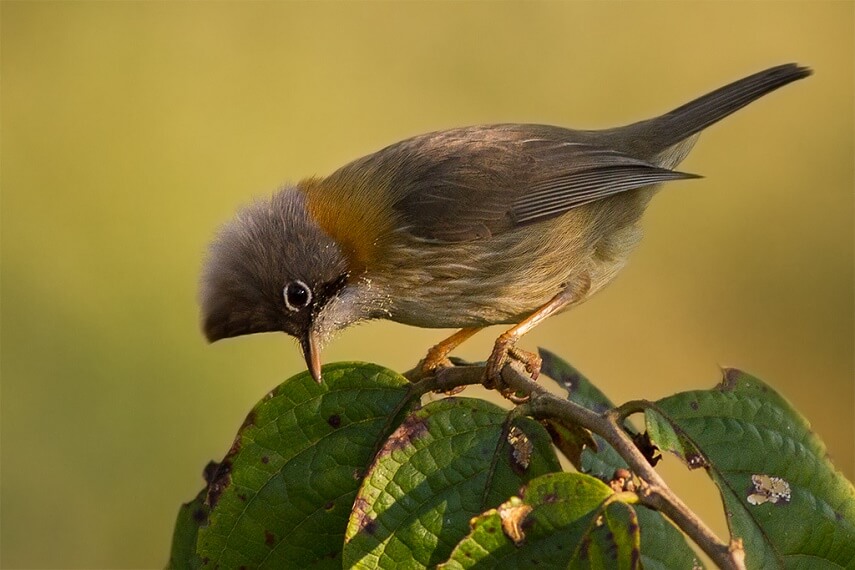 The capital of Arunachal Pradesh is Itanagar, a beautiful city nestled among green hills. The state shares its boundary with Indian territories like Assam and Nagaland, and countries like China, Bhutan and Myanmar. Due to its location, which is the north east corner of the country, it is quite distinct in comparison to the other parts of India. It goes without saying that the region is quite similar to its neighboring countries and states in context of its people, their way of life.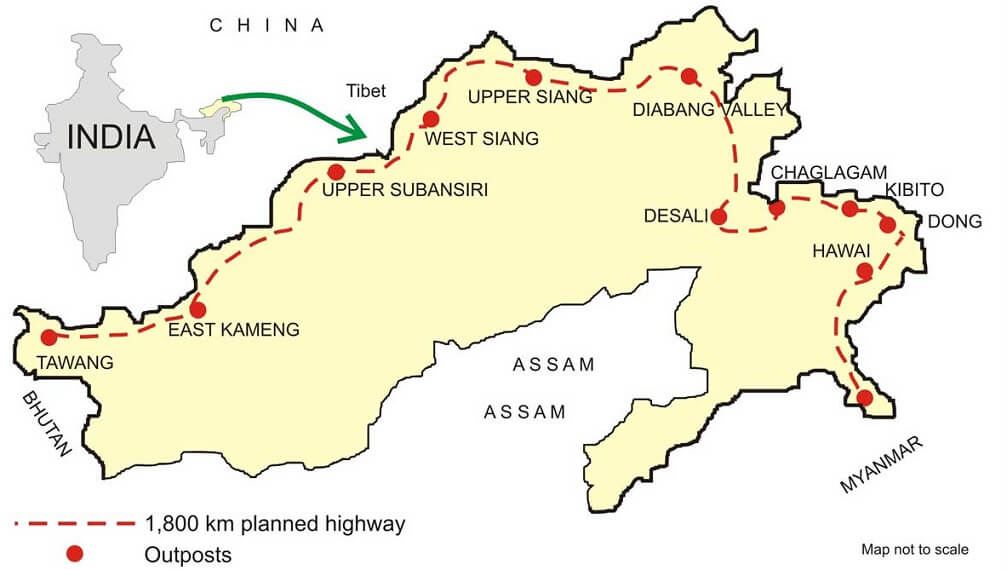 The state is home to people from diverse tribes and communities, making the demographic landscape quite diverse. Indigenous tribes like Monpa, Nishyi, Apatani, Galo and so on have been living in these areas for centuries, and like other groups, they have their own culture, tradition, language and lifestyle that make them quite contrasting. A large number of Tibetan Buddhists also live in the state. They bring their own features to this landscape making it further diverse.
The region is quite rich when it comes to cultural and religious heritages. One of the most significant ones is Tawang Monastery, a 400 year old relic situated in Tawang. The town is considered the birthplace of the sixth Dalai Lama Tsangyang Gyatso. Jawaharlal Nehru Museum at Itanagar and The Golden Pagoda of Namsai -a Burmese style Buddhist temple are among other such heritage. It's largely popular with tourists as it showcases the lives and cultures of various tribes that exist in the state.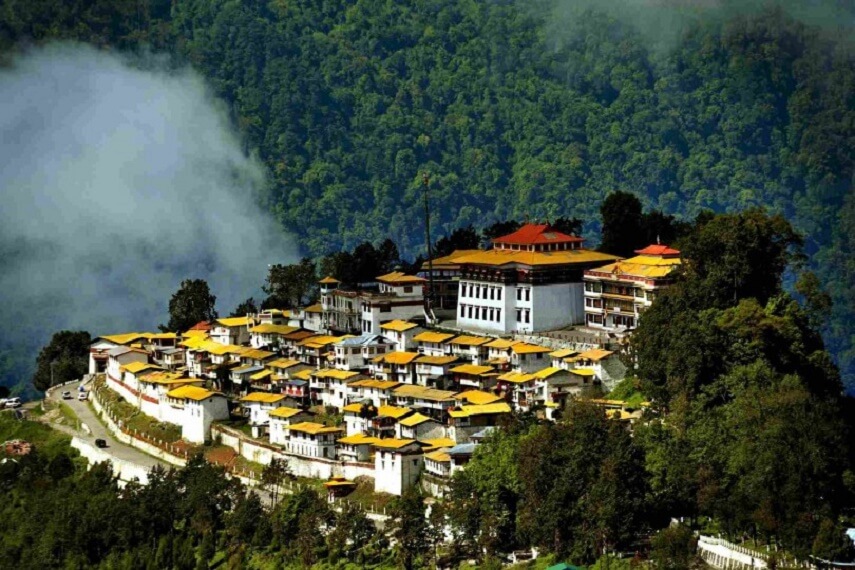 Around 1000 years ago, the entire state along with few regions of Myanmar were ruled by Chutiya Dynasty. They had a huge impact on the territory, as during their reign, it flourished up to a great extent. It is though their records that the historians were able to determine the state's past. They built heritages like Malinithan Temple in Likabali, Ita Fort in Itanagar, Bhismaknagar Fort in Roing, Gomsi Fort in East Siang and so on. Unfourtunately, most of these only exist in the form of ruins and archaeological sites. Yet, they make up for a great tourist attraction.
Due to its varied landscape with hills and rivers, the state is also known for offering various adventure sports and leisure activities like angling, boating, rafting, trekking and hiking. For the former three, the ideal rivers are considered to be Siang River, Subansiri River, Kameng River and Dibang River. The two widely popular fish species for Angling here are Trout and Mahseer. And for the latter two there are numerous routes like Bomdila to Seppa, Along to Mechuka, Daporijo to Taksing, Pasighat to Tuting and so on. These routes make their way through lush forests, steep slopes and high altitude passes, and features the most spectacular scenic spectacle.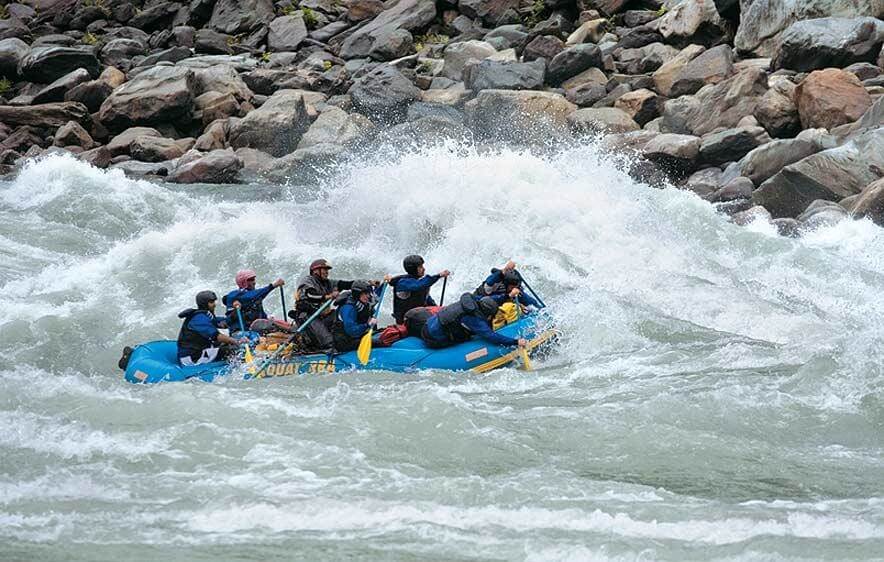 One needs to visit this amazing place to truly unfold what it's kept hidden in its astounding hills and mountains for such a long time. A unique taste of India! Quite similar to the other places in India, when it comes to perfectly fusing nature, local lifestyle and modernity, yet very different all the same. Arunachal Pradesh is one of those gems that fascinates its visitors, and divulges them in its beauty, peace and serenity.