India is the second largest country in our list, and possibly the most significant one because the largest portion of the Great Himalayan Range happens to be in India, spread across five of its states, namely Arunachal Pradesh, Sikkim, Uttarakhand, Himachal Pradesh, and Jammu and Kashmir. It is truly a great country, with lots of different things to do, see and experience, but we'll be focusing mostly on these five northern states of India, considering our objective.
The nation is divided into 29 states, and if I were to be humble about it, there is so much diversity here that every state seems like a different nation altogether, considering the people, the languages, cultures, history, geography and so on. It's really tough to put all the attributes of this great nation into a single piece of writing. The reason for so much of diversity, I believe, is firstly due to the huge land area and its large population, which ranks second in the world.
The second, and probably the most important reason is the reign of the numerous rulers and empires that ruled this land over time and their impact in one way or the other. Few of the major empires that ruled over India, before the country got its independence and Republic stature, were Delhi Sultanate Empire including dynasties like Khalji and Tughlak, Vijayanagara Empire, Mughal Empire, Maratha Empire and the most recent British East India Company. Every dynasty or empire started one or the other thing in the country, and left them as a mark as they left. Most of these exist in the form of architecture, currency, art and craft, food and so on.
During these different times, the people were also introduced to different religions like Christianity, Islam, Sikhism, Judaism and so on. These along with Hinduism is widely practiced in the country till date. And what's most amazing is the fact that the people live together, despite the differences in belief, and maintain a high level of tolerance and understanding among themselves, altogether contributing to the diversity aspect of the country.
From the hilly and mountainous region to the north, desert areas towards the west, coastal areas to the south, India hosts a wide range of geographical landscape. The difference in geography results in the difference of climates, the vegetation and wildlife. When it comes to forests, the northern region is mostly covered with Coniferous forests, the eastern region with Tropical Rainforests, whereas the central and the southern regions have Deciduous forests.
These woodlands host around 9% of all animals, 14% of all birds and 6% of all flowering plants in the world. Few of such animals include Asiatic Lion, Bedomme Toad, White-rumped vulture, Nilgiri Leaf Monkey, Bengal Tiger and so on. Considering the protection of wildlife and to ensure that the nation maintains its natural diversity, the country has allocated fore than 500 sanctuaries, national parks and reserves throughout the country.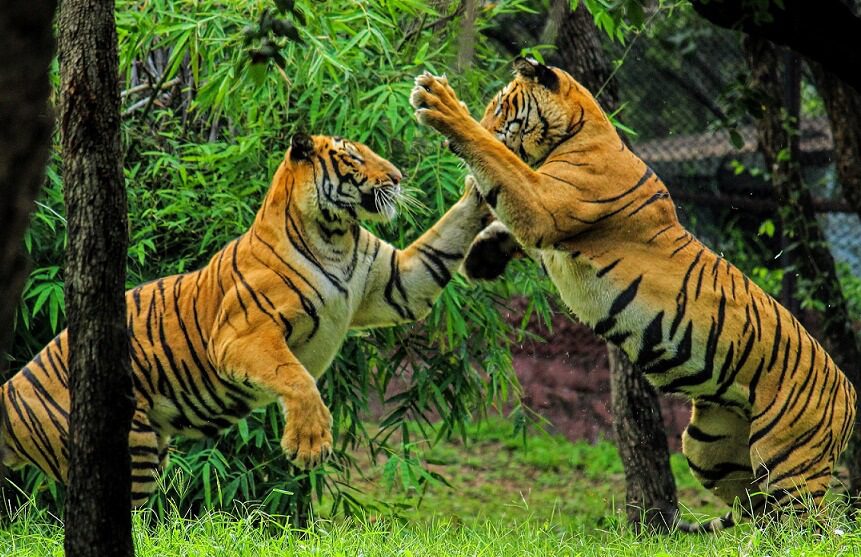 Including both natural and cultural heritages, India has altogether 36 UNESCO World Heritage sites spread throughout the country. The major natural sites include Kaziranga National Park in Assam, Manas Wildlife Sanctuary in Assam, Keoladeo National Park in Rajsthan and so on. The major cultural and historical ones include Taj Mahal in Uttar Pradesh, Mahabodi Temple Complex in Bihar, Red fort Complex in Delhi and many others.
Kaziranga National Park in Assam is known for its one-horned rhinoceros, which is an endangered species. The park has two-third of its entire population in the world. Similarly, Manas Sanctuary, also in Assam, was a hunting reserve before being declared as a sanctuary in 1928. For a long time, it's been a base for Project Tiger, a project dedicated to preserving Bengal Tigers. Likewise, Keoladeo National Park in Rajasthan is known for its big population of birds both local and migratory.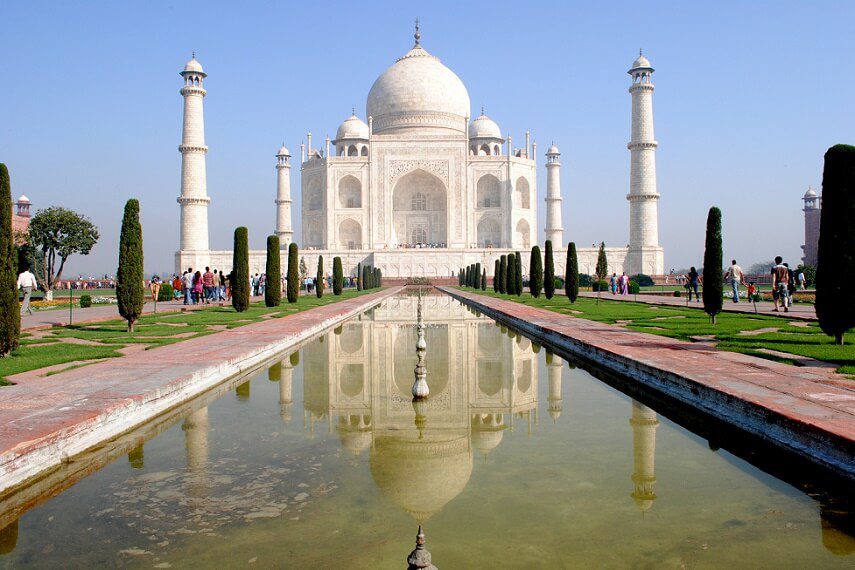 Taj Mahal in Agra, undoubtedly, is one of the most popular tourist spots in India. It was built around 400 years ago by Shah Jahan of Mughal Empire, to commemorate his wife Mumtaz. Similarly, Mahabodhi Temple Complex in Bihar is said to be built on the spot where Gautam Buddha attained enlightenment. Likewise, Red Fort Complex in Delhi was also built around 400 years ago by Shah Jahan to mark the capital of his empire.
India is a must visit place for anyone who loves nature, food, history, culture, art, architecture – all embedded into one sub-continent. You will realize that a delicate balance exists between all the traditions left behind and the modernity that the country has so gracefully accepted. No matter what part of the country you visit, its uniqueness is going to offer you a once in a lifetime experience.