Mussoorie, commonly known as the "Queen of hills" is perhaps the most sorted after destination for hill lovers. Previously the Britishers, being tired of the scorching heat of Kolkata and Delhi used to find rescue in the most divine hill station! Mussoorie has a spectacular view of the Himalayan ranges which sets the most incredible skyline, and horizon for any tourists to dive into the beauty of nature, soak in the rising sun, bask in the chills and flora and fauna of the place and spend the most amazing time of life. Mussoorie has a very convenient location, it's just a few hours' drives from Delhi, the Capital of India, located in the Dehradun district of the Northern Indian State of Uttarakhand. Now that we call Mussoorie a very reasonably priced place for tourists, let's take a look at the best-priced hotels with all the facilities one would want to enjoy during their stay in Mussoorie. Hotels are often the most sought-after checklist once we plan our vacation, hence to get a good hotel at a good price with all the facilities are something that we all search for. Keeping the same in mind we have prepared a list of 5 best budget hotels in Mussoorie. If a hotel is good, as it gives you the first introduction to the people and the welcoming nature of the locals. If the staffs at the hotels are nice to you, along with the price, food, and locations, then nothing beats the experience along with of course the beauty of the place that you have gone to experience! Let's take a look at 5 best-priced hotels that would always serve as the most comfortable, cosy, temporary shelter at the lap of nature in Mussoorie.
5 Best Budget Hotels In Mussoorie
#1. HOTEL PAVILLION
This is considered to be the most cost effective hotel in Mussoorie in terms of all the facilities and location.
It is a perfect budget hotel, near the The mall, Mussoorie. It's a pretty comfortable and cosy place to relax with the pristine view of the mountains and having the most prime location, at the heart of the city. It is quite well connected with the local transport too.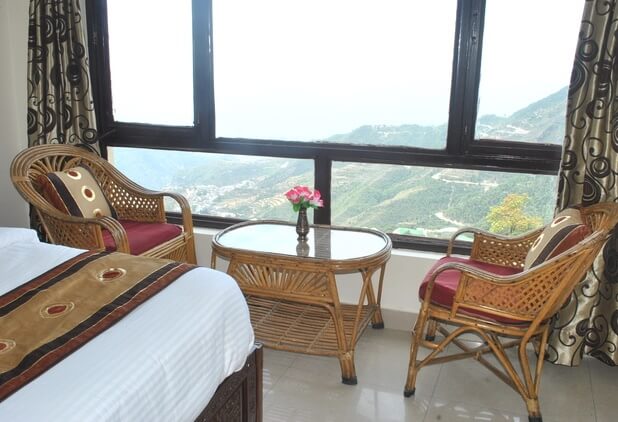 Speciality: One could also enjoy the live music played by local artists or guests artists, in fact, that is a very good way of getting to know the local culture as they often bring artists to perform traditional dance performances and general dance performances too. The hotel also has a pick and drop facility, but you have to book this before though! They also arrange for entertainment for children, mostly indoor. If someone requests that from before one might avail the facility with the kids. Camping, rappelling, river rafting, and trekking are some of the special mountain activities that you can get help or assistance with!
Price: INR 1, 250 per night onwards.
#2. HOTEL MAYUR
This hotel is another primely located hotel that is not only convenient to reach by the public transport, but most of the beautiful locations are easily accessible. It has another name called "George head estate". The hotel offers a beautiful view from all over the rooms. Its location is at a walking distance from Gandhi Chowk and the main shopping complex. You can expect as if you are literally living amidst the most vibrant part of the city while experiencing all from the hotel.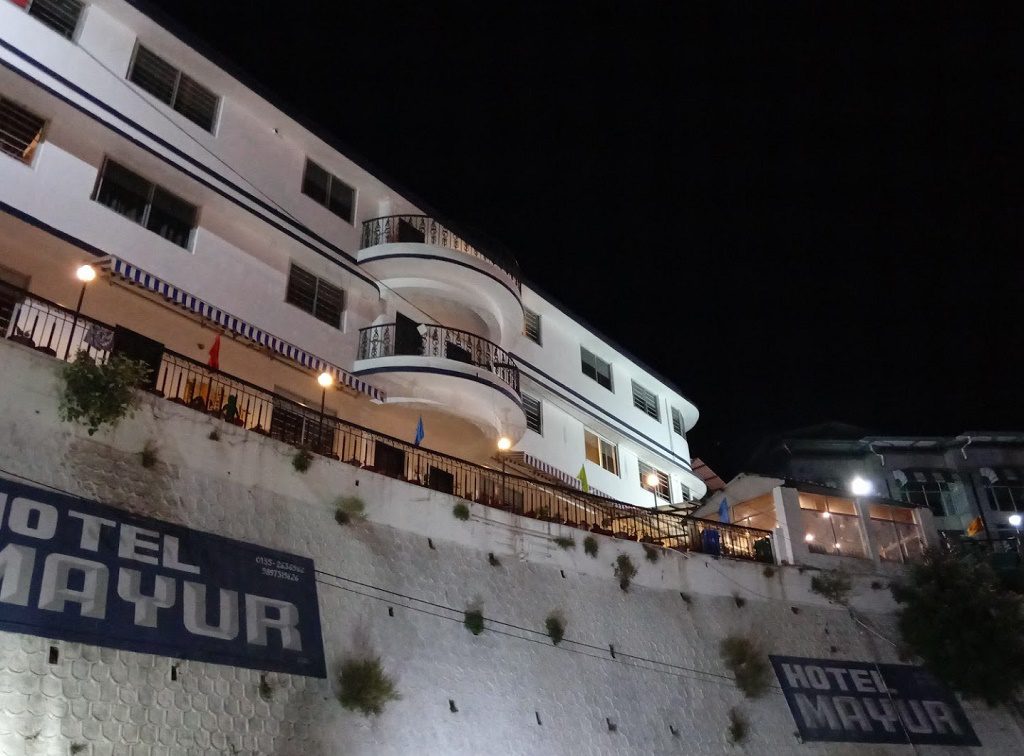 Speciality: Almost all of its room is with a view; hence you can understand the beauty of the location! It has a deluxe double room, which is remarkably decorated, spacious and has the most beautiful view of the Doon valley from the window. Hence literally you would wake up in the lap of nature if you are putting up in the double deluxe room. Hotel Mayur does not only boast about the prime location, and the view loaded rooms, but also its one of the oldest estates!
Price: 1,300 per night onwards
#3. HOTEL BUNKOTEL
Bunkotel is situated on the Mall Road, which is 1 kilometer from the Library Bus stop. This is also a low budget, well maintained, clean and well-decorated hotel in Mussoorie. It offers a beautiful nature view from the terrace. From here Mall Road is very close, so you can enjoy your shopping as well because most of the shops are located on the Mall Road. They also have dormitory for backpacker which is available at very reasonable cost. This is my first priority out of the other 5 Best Budget Hotels In Mussoorie, if I am travelling alone.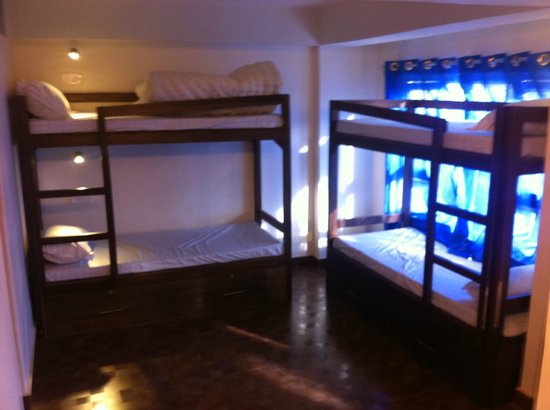 Facilities: Here you will get free WIFI services in all areas. This hotel is perfect to stay with your family because the security system here is very good. If you want to come here with your pet, then there will be no problem. Hotel staffs are available for 24 hours to serve you.
Price: If you book the hotel 2to 3 months ago, then you can get near about INR 799 per night onwards.
#4. HOTEL NATRAJ PALACE
This hotel is located in the centre of the Mall Road, and opposite to Sai Mandir near Picture Palace Chowk.It is also a very low budget and beautiful hotel in Mussoorie and it offers comfort at its best.You can enjoy the amazing scenic beauty from here. There is also an open terrace for sitting and relaxing and to see the green mountains of Mussoorie.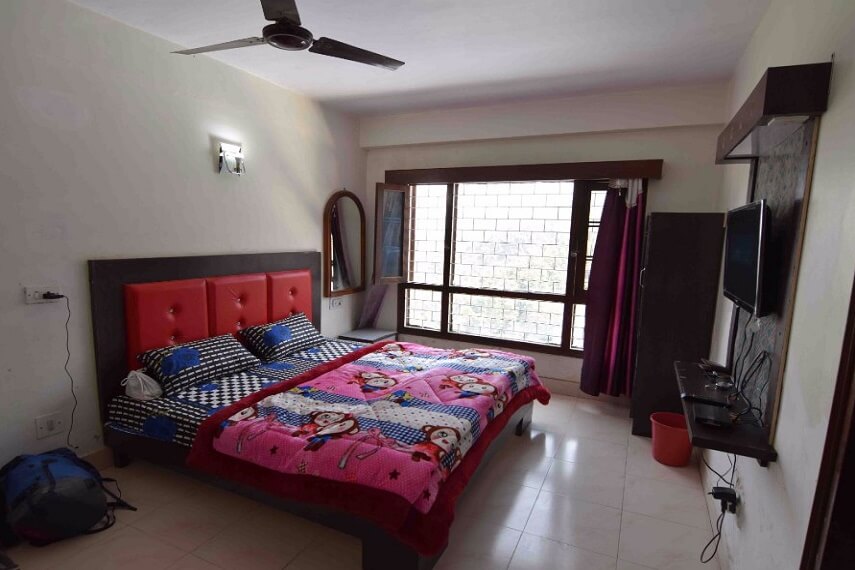 Facilities: You can get very neat and clean deluxe rooms with brand new mattress, bed sheets, pillow and blankets and also get a television with high definition TV channels, room heater which is very essential for hilly areas. Laundry service is also quite good. You can get various food items, which are extremely delicious. Reception desk remains open for 24 hours, which is another good side of this hotel. There is nothing to worry about tourists safety. Hotel staffs are extremely good, and they give their 100% for guests.
Price: Standard quality rooms starting from INR 677 per night onwards.
#5. Private cottage
This hotel is located near Bhatta Fall and 2.3 kilometres from Mall Road and 2.5 kilometres from Camel's Back Road. We can also consider this as one the cheapest in 5 Best Budget Hotels In Mussoorie. It is 7 kilometre far from the wonderful Kempty Falls. The ambience of this hotel is really good. From here you can enjoy the amazing scenic beauty of Mussoorie. You can also enjoy the mesmerizing beauty of the Hills, and the Mussoorie lake from your room.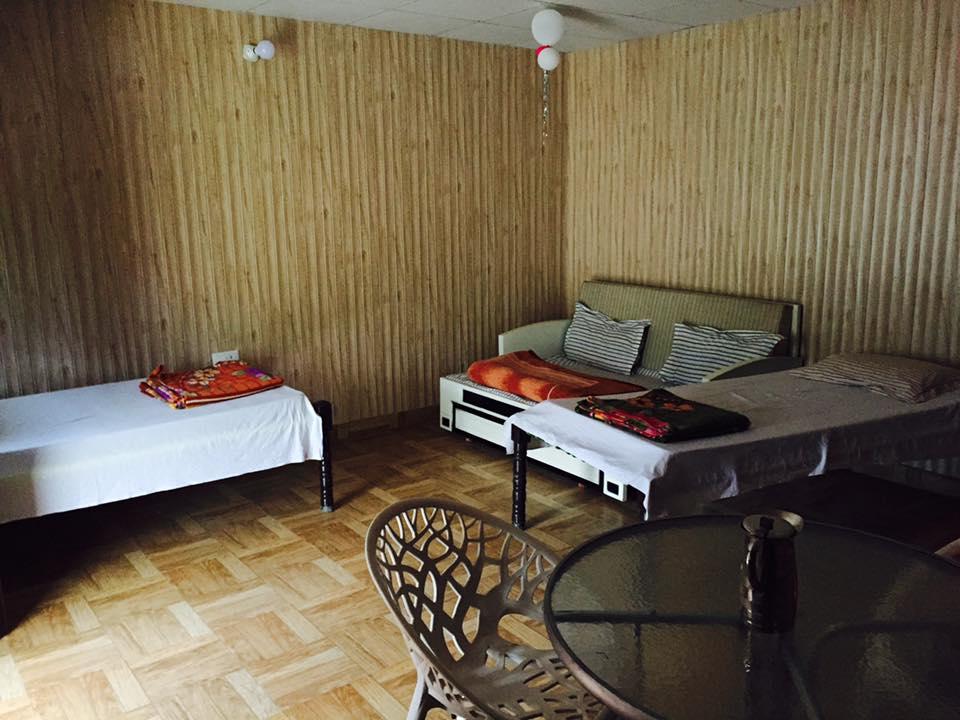 Facilities: You can get standard or deluxe room here at affordable price. If you want to come here with your own car, then you don't need to panic about the parking place. This hotel has enough space for parking also. Total premises of this hotel (Except rooms) are under CCTV coverage. Room service is also excellent.
Price: Starting from INR 916 per night onwards.
So here is a brief but very useful information about the pocket-friendly – 5 Best Budget Hotels In Mussoorie. You will definitely enjoy your valuable holidays here with your family, friends or someone very special. You will be very much satisfied with all the good experiences from the hotels. The local people are very gentle, helpful and they are very good in hospitality. Like the beautiful nature of Mussoorie, they will never get you disappointed. So just come and relax here for a few days from your busy life.