Uttarakhand is a place with many ideal holiday destinations. Places like Dehradun, Nainital, Haridwar, Almora and so on are the ones that happen to be quite popular. Whenever someone thinks of spending time here, they think of these places. While these are quite amazing locations, there are quite a few others that people have been missing out on completely. In this post we will be focusing on 5 lesser known places in Uttarakhand.
The following places may not be so well known, but let me assure you, they are no less than the ones mentioned above whether in terms of beauty, or things that you can do as a visitor. If you are a nature lover and like less crowded and peaceful places in Himalayan region then you must visit these 5 lesser known places in Uttarakhand.
5 lesser known places in Uttarakhand
Chakrata
Chakrata, currently a very small town, served as a cantonment for British East India Company. It is at a distance of 92 km from Dehradun. Settled among the hills and away from the hustle and bustle of the city, it's the best place to take a break, relax and enjoy nature.
There are many attractions located in close proximity around Chakrata.
Out of such features is Chilmiri Neck. It is a point located on the top of a tall hill. From here, one can have the view of the surrounding hills and mountain ranges. There is an allocated sunset spot here from where one can savor the sunsets.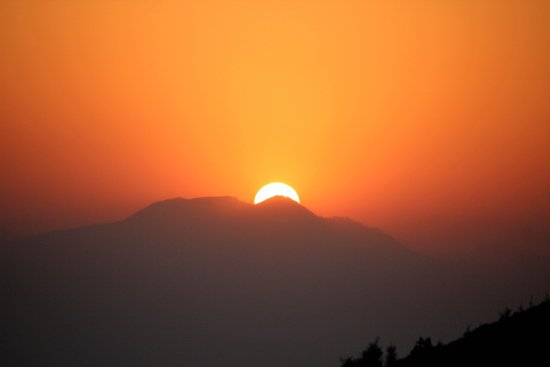 Another such attraction is the Tiger Falls, a 312 feet waterfall. One needs to trek for two km to reach the place. It's an amazing experience to simply stand near its base, and feel the splash of water from the fall.
Budher Caves is yet another attraction. These are a network of ancient caves made of limestone. One needs to hike for 3 km through Deodar forests and meadows to reach the entry.
Chopta
Chopta is a small village, which exists as a part of Kedarnath Wildlife Sanctuary. It is at a distance of 56 km from Srinagar in Uttarakhand. The place is surrounded by hills, and offers the view of 41 mountains including Chaukhamba (7138 m), Kedarnath (6940 m), Sumeru (6350 m) and so on.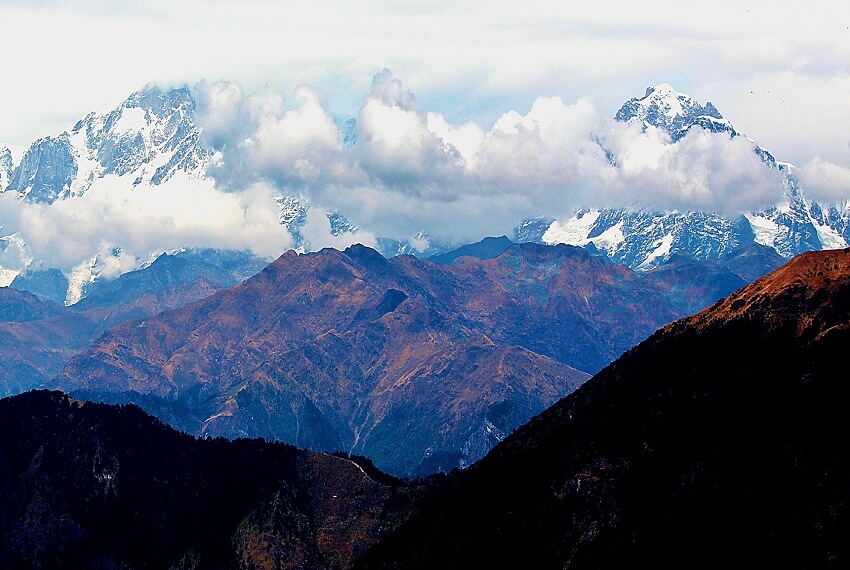 It is mainly known for a very popular trekking route, i.e. Chopta to Chandrashila Peak. It is a 5 hours trek, with the highest point in the journey being 4000 m. One can also opt for a longer trek, i.e. from Kund to Chandrashila Peak, which is a 3 days trek.
Being a part of the sanctuary, it also offers sightings of rare animals and birds Himalayan Musk Deer, Snow Partridge, Common Langur and so on. Also, in quite close proximity to the settlement lies Deoria Lake, yet another natural spectacle, situated among the green forests and offering panoramic views of the mountains.
You can easily find buses to Chopta from any major city in Garhwal region. It is at a distance of 40 km from Ukhimath, and 63 km from Rudraprayag. Hiring a local taxi is also preferred by many.
Munsiyari
Munsiyari region in Uttarakhand is known for being the starting point of various trekking routes. The two main ones are Milam Glacier Trek and Ralam Glacier Trek. Both are long treks, the former being 59 km long, and the latter one 45 km long. The routes take the trekkers as high as 3500 m. Munsiyari itself is situated at an altitude of 2200 m.
Apart from trekking, people also come here to just relax, and elope in its beauty. It offers amazing view of the surrounding hills, covered in forests, and the mountains beyond the hills.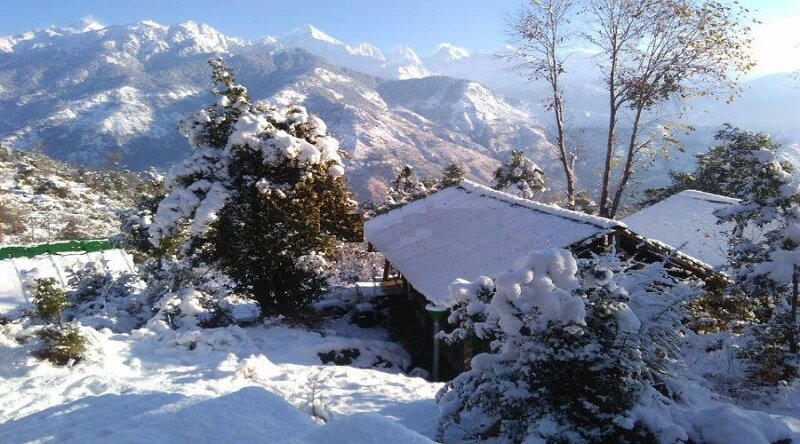 Short Day Trips can be made from Munsiyari to various spots like Khalia Peak (3747 m), Gori Ganga River, which originates from the melting Milam Glacier, the ponds of Mesar and Thamri and so on. An important attraction in Munsiyari itself is the Tribal Heritage Museum, which displays the historical relics of the ethnic people living in the region.
It is at a distance of around 200 km from Almora, and around 125 km from Pithorgarh. Local Buses run from these cities to Munsiyari. You could also hire local taxi, or any other vehicle to reach the place.
Pangot
Pangot is a small place only around 18 km away from Nainital. It is popular as a bird viewing spot, and also for offering the beautiful sceneries of forest covered hills. Mountains like Nanda Devi (7816 m), Nanda Ghunti (6309 m), Trishul (7120 m) and so on are also visible from this place.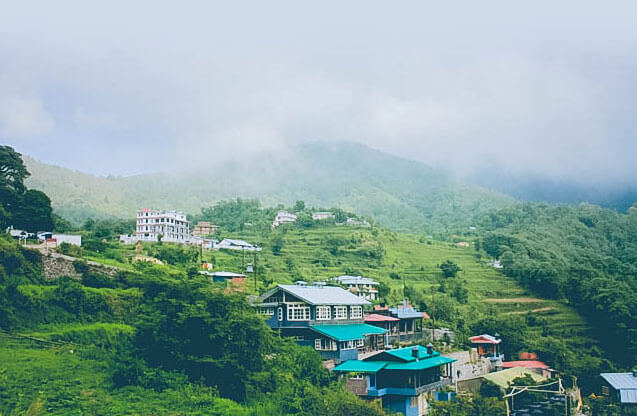 Around 600 species of birds are said to have been spotted around Pangot. Few of them include Blue-Winged Minla, Spotted & Slaty-Backed Forktail, Rufous-Bellied Woodpecker and so on.
One can take short treks from Pangot to reach absolutely stunning lakes like Saat Tal, Bhim Tal, Khurpa Tal and so on. Around them, one can get indulged in activities like paragliding, boating and so on.
Treks to reach the top of Naina Peak (2615 m) could also be organized. This is yet another spot that offers the amazing view of surrounding hills and mountains.
Dhanaulti
Dhanaulti is another small village in our list of 5 lesser known places in Uttarakhand. It is a small hill station which is around 25 km away from Mussorie. Located among hills, and in the lap of nature, this place offers many activities to its visitors.
The main attractions of Dhanaulti are two eco parks named Amber and Dhara, established at a distance of only 200m apart from each other. It opens from dawn to dusk. So, anyone who's a fan of nature, like to take walks, watch plants, animals and birds, this is the ideal place for them.
One can set camps here at Dhanaulti, or rent one of the Eco-huts run by Mussorie Forest Department. From here, visitors can go for hikes, horse riding, and adventure sports like zip lining, rappelling and so on.
There are locations throughout Dhanaulti that are ideal as sunrise and sunset spots. One such place is Aloo Khet (Potato Farm) run by Uttarakhand Government. Apart from wandering in the field that runs over a huge land area, one can also watch the sun rising from here.
So the next time you plan to spend your time on the hills, make sure to consider these off beat spots. They are sure to stimulate you senses, and fill you up with adrenaline, energizing you to get back to your mundane life. You'll never regret coming here, and that's a guarantee!