For residents of the United Arab Emirates (UAE), the desire to explore different parts of the world is often fueled by the country's diverse population and a passion for travel. Fortunately, UAE residents enjoy the privilege of hassle-free travel to numerous countries around the globe. These destinations provide ease of access, visa-free or visa-on-arrival options, and welcoming environments for UAE passport holders or residents.
Thanks to the UAE's strong diplomatic relations and international agreements, residents can explore a variety of destinations without the burden of complex visa procedures or restrictions. These hassle-free travel opportunities allow UAE residents to satisfy their wanderlust, whether for business, leisure, or personal reasons.
#1. Maldives
Residents of the UAE are granted visa-free entry to the Maldives for stays of up to 30 days, which is a significant benefit. The Maldives is a tropical paradise located in the Indian Ocean. Beach lovers and snorkeling enthusiasts' ideal location due to its untouched white sand beaches, turquoise waters that were perfectly clean, and an abundance of marine life. Experience the warm friendliness of the Maldivian people. At the same time, you travel through the dazzling coral reefs, delight in the opulence of the resorts, and pamper yourself with spa treatments. Take advantage of the chance to go on a sunset cruise or have a romantic meal by the ocean with candlelight. Both of these experiences are true to be noticed.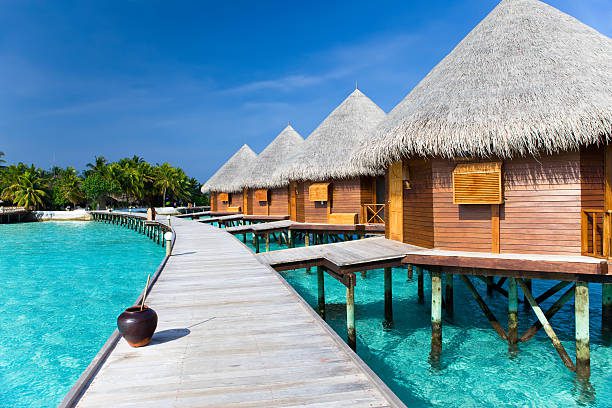 #2. Seychelles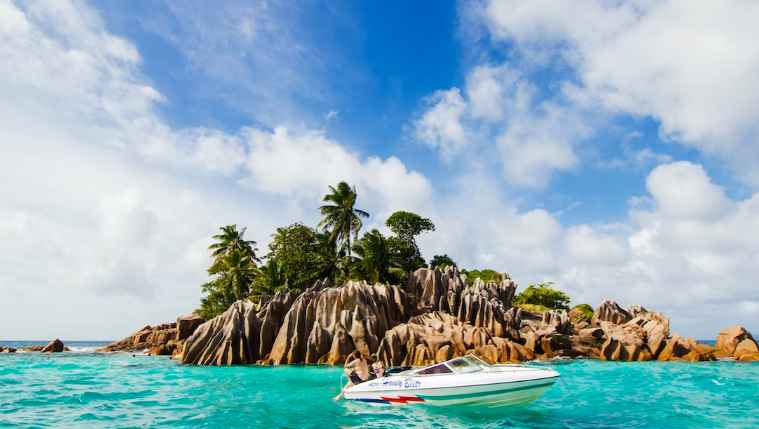 Another stunning place that doesn't require a visa for UAE Residents is the Seychelles, which lets them stay there for up to 90 days without paying a fee. This archipelago in the Indian Ocean is comprised of 115 islands, and it is highly noteworthy because it features magnificent beaches, lush tropical woods, and distinctive animals. Explore the UNESCO-listed Vallée de Mai, home to the rare Coco de Mer palm, or set off on island-hopping trips to, uncover secret coves and hidden beaches. Those passionate about nature and looking for a serene and picturesque holiday will find Seychelles is the perfect destination.
#3. Georgia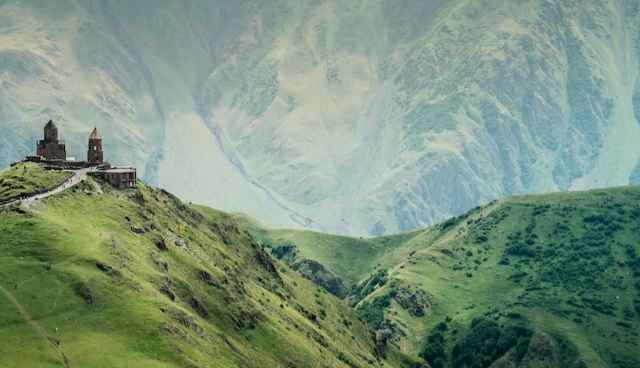 Georgia is a country that is known for its breathtaking scenery, extensive history, and kind people. It is located between Europe and Asia. Residents of the UAE are permitted to visit Georgia without obtaining a visa for up to 90 days during a period of 180 days. Tbilisi, the capital of Georgia, is a pleasant city with its cobblestone lanes and medieval buildings. Svaneti and Kazbegi, the alpine areas of Georgia, are also stunning places to visit. Please take advantage of the chance to indulge in traditional Georgian cuisine, which is well-known for the savory meals it prepares and the wine culture it cultivates.
#4. Armenia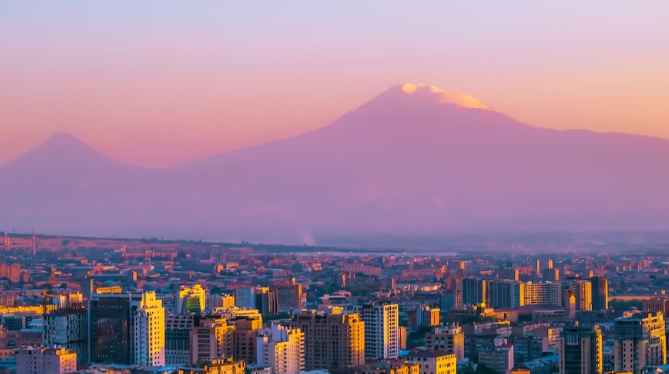 Armenia is a hidden jewel just waiting to be found; it is home to some of the world's oldest monasteries, some of the most stunning landscapes, and a lively cultural history. Residents of the UAE do not require a visa to enter Armenia for stays of up to 180 days. Visit the nation's capital, Yerevan, famous for its bustling café culture and ancient attractions, including the Cascade Complex and the Republic Square. Hike through the breathtaking vistas of Dilijan National Park or visit the UNESCO-listed monasteries of Geghard and Tatev in the countryside.
#5. Montenegro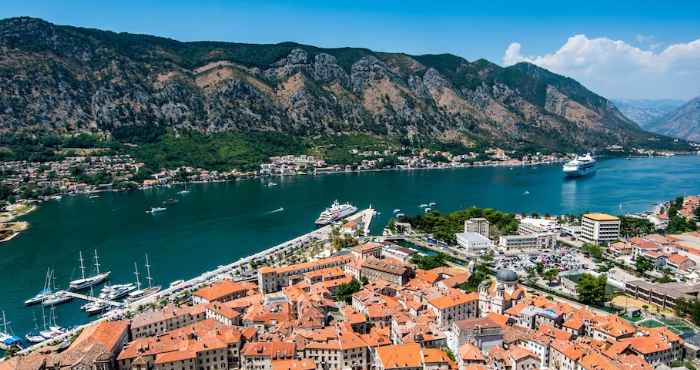 Contrary to what most people believe, United Arab Emirates Residents can enter Montenegro without a visa and stay there for up to 90 days. Montenegro is located on the Adriatic Sea. This little Balkan nation is well-known for its rocky mountains, ancient villages, and stunning beaches. It is located in the Balkan Peninsula. Explore the gorgeous Durmitor National Park, with its glacier lakes and spectacular canyons, or visit the medieval seaside town of Kotor, included on the UNESCO World Heritage list. Those looking for a vacation that combines historical significance with stunning natural scenery may find Montenegro an ideal choice.
#6. Serbia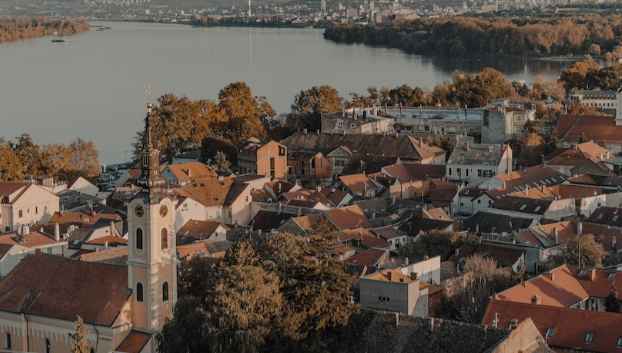 Serbia is becoming an increasingly popular travel destination for UAE residents due to its intriguing history, vibrant towns, and inviting culture. You are permitted to visit Serbia visa-free for up to 90 days within a term of 180 days total. Explore stealthily the city of Belgrade, the capital of Serbia. It is famous for its lively nightlife and ancient monuments like the Belgrade Fortress and St. Sava Temple. Discover the unique combination of Eastern and Western influences, enjoy the delectable cuisine of Serbia, and generally immerse yourself in the allure of cities such as Novi Sad and Nis.
#7. Thailand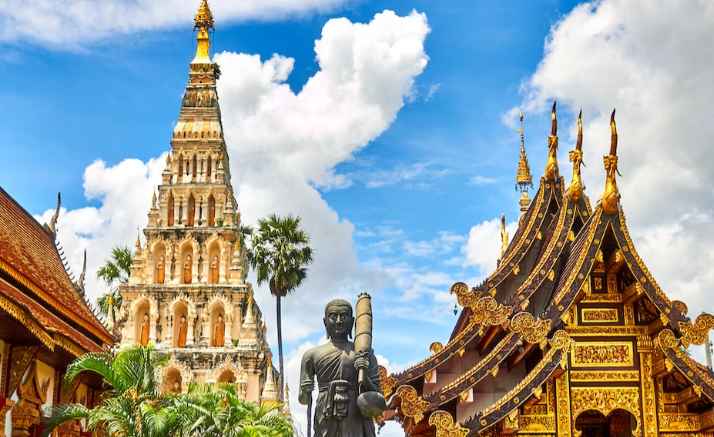 Residents of the UAE are eligible to travel visa-free to Thailand for up to 30 days at a time. Thailand is a travel destination that is perennially popular with tourists. Thailand is a country that generally provides visitors with a wide variety of experiences to choose from. The country is famous for its beautiful beaches, lively street markets, and extensive cultural legacy. Visit the ancient temples of Wat Arun and Wat Phra Kaew, or relax on the idyllic islands of Phuket and Krabi. Bangkok, the capital of Thailand, is a rather lively metropolis that is often considered to be the capital of the country. The highly kind hospitality of the Thai people, the mouthwatering street cuisine, and the lively festivals make Thailand an essential travel destination.
#8. Singapore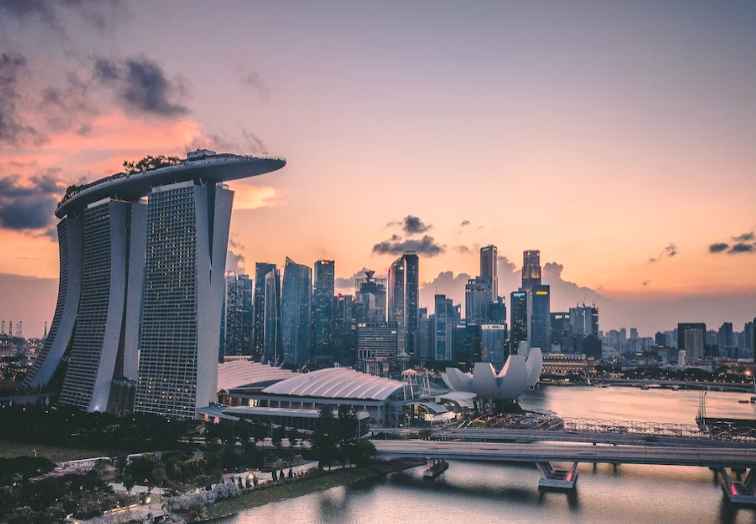 Explore  Singapore's culturally diverse and technologically advanced city-state, a melting pot of many cultures and a center of innovation. Residents of the UAE are permitted to visit Singapore without the need for a visa for a period of up to 30 days. Stealthily, you may take in the futuristic skyline, explore renowned landmarks like Gardens by the Bay and Marina Bay Sands, and savor world-class shopping and eating experiences. Because of its many neighborhoods, bustling street food scene, and flourishing arts and entertainment sector, Singapore unquestionably combines contemporary life with age-old customs and practices.
#9. Azerbaijan 
This country is located between Eastern Europe and Western Asia, making it a great choice for UAE residents for an economical flight. This country offers a rich cultural heritage of the medieval period. You can experience the medical period and be bought back to the 15th century just by being in its innermost city! Azerbaijan offers UAE residents visa-free travel for a maximum of one month, given that the resident's visa and passport have a validity of 120 days after their arrival in the country.
#10. Mauritius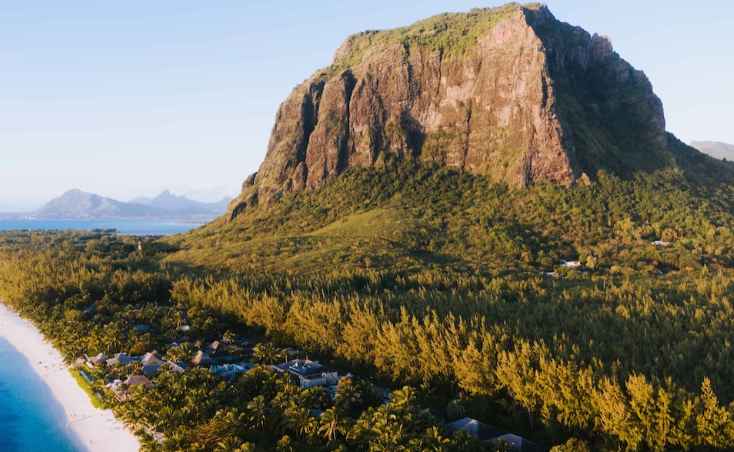 Mauritius is a form of tropical paradise that offers inhabitants of the United Arab Emirates the opportunity to travel without needing a visa for stays of up to ninety days. Contrary to what most people believe, the island nation of Mauritius can be found in the middle of the Indian Ocean and is home to beautiful beaches, azure oceans, and a singular fusion of French, African, and Indian cultures. Participate in exhilarating water activities like scuba diving and snorkeling, explore the lively markets of Port Louis, or take it easy at one of the island's opulent beachside resorts. People looking for a place to unwind, true natural beauty, and a touch of exoticism, which is rather considerable, will find that Mauritius is the ideal destination.
It's important to note that travel requirements and regulations can change, so it's always advisable to check with the relevant embassies, consulates, or travel authorities before planning a trip. Nonetheless, the array of hassle-free travel options available to UAE residents provides them with exciting opportunities to explore diverse cultures, create lasting memories, and broaden their horizons beyond the borders of the UAE.