Georgia, a country at the intersection of Europe and Asia known for its rich history and vibrant culture, is also home to several renowned medical schools that attract students from around the world. International students seeking to pursue medical education in Georgia are drawn to its exceptional academic programs, diverse patient populations, and opportunities for clinical experiences.
In article, we'll explore the top 10 medical schools in Georgia that provide excellent education and training for aspiring medical professionals from all corners of the globe.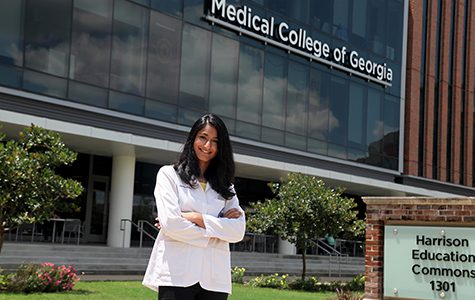 Top universities in Georgia
#1 Tbilisi State Medical University
A top medical school from Tbilisi, as the name suggests is a famous state university for medical courses from Georgia. It is one the oldest, most popular, and largest medical universities present in Tbilisi actually in the whole country of Georgia, since Tbilisi's the capital of Georgia there are a lot of people that go into this school and it offers everything that is for medical studies for undergraduate, graduate, even post-graduates programs and specialization programs.
The university has a lot of partnership with multiple international organization that allows the interchange or exchange of students with other programs or other places; especially this is needed in international research collaborations needed for the student's experience as a medical specialist. The university as being the most popular and oldest has produced multiple alumni that include medical professionals and leaders in the medical field.

#2 Ivan Javakhashvili Tbilisi State University
Ivan Javakhashvili Tbilisi State University (TSU) aims to provide high-quality education with the accreditation of the National Center for Education Quality Enhancement this just proves the point that this is another school that is optimized for a medical-related subject and just an overall amazing university from Tbilisi, Georgia.
TSU has faced multiple challenges through the years some led to debates in comparison to other university affairs but still stays strong. The main difference between TSU and TSMU is that TSMU is for the actual public no matter where you're from as long as you can speak English, while TSU sometimes teach with their mother tongue in mind
#3 East European University
East European University (EEU) is a private university in Tbilisi. It was established around the year 2012 that offers everyone multiple different fields such as business, law, healthcare, and social science but since this is a medical school list. It does offer medical-related courses, and even though the school has diverse students the universities main focus is for everyone to have an exceptional curriculum that emphasizes hands-on experience and how the specific courses can be applicable to the real world this statement has the biggest impact on the medical fields they offer,
For these courses do need the universities vision to be better and that's exactly what they do. They have amazing state-of-the-art facilities that include laboratories for our medical students.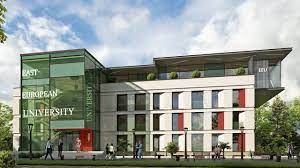 #4 David Tvildiani Medical University
David Tvildiani Medical University (DTMU) is a private institution located in the beautiful megacity of Tbilisi, Georgia. It was innovated in 1992 and is named after Dr. David Tvildiani, a prominent Georgian croaker, and preceptor. DTMU is a largely rewarded medical university in the region, offering exceptional medical education and exploration openings to scholars. The university provides a range of undergraduate and graduate medical programs similar to Medicine, Dentistry, and drugstore that meet global norms, emphasizing practical training and clinical experience.
DTMU's programs are accredited by colorful transnational associations, including the World Health Organization (WHO) and the Georgian Ministry of Education and Science. One of the fantastic effects of DTMU is its different pupil community, which includes scholars from all corners of the world.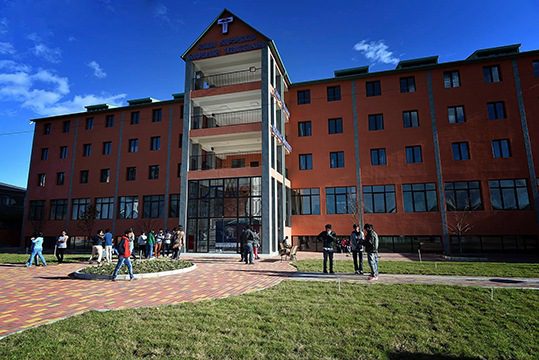 This multilateral literacy terrain creates a vibrant community of learners that prepares scholars for the global healthcare request. DTMU's strong exploration culture is another unique point, with several exploration centers and institutes devoted to colorful areas of medical exploration, similar to oncology, cardiovascular conditions, and neurosciences. DTMU's lot is ultramodern and equipped with state-of-the-art installations for tutoring, exploration, and clinical practice. The university has also partnered with several leading medical institutions worldwide, which provides scholars with transnational exposure and experience in different healthcare systems.
#5 University of Georgia
This private university base in Georgia offers multiple medical programs that they offer not in Georgia's mother language but instead proposed with the use of the English language, all programs that they offer in the university of Georgia have a strong emphasis on the application in real-world with multiple clinical experiences, especially those that take medical programs, they also do have diverse student community that has students from all over the world that allows the school to provide a multicultural learning type of environment.
This allows the students to prepare themselves from the different people that they might meet from all around the globe these maybe the people that they may work with in the future, this school has multiple partnerships with the leading medical institutions from the around the globe that allows the student to be exposed on different healthcare systems.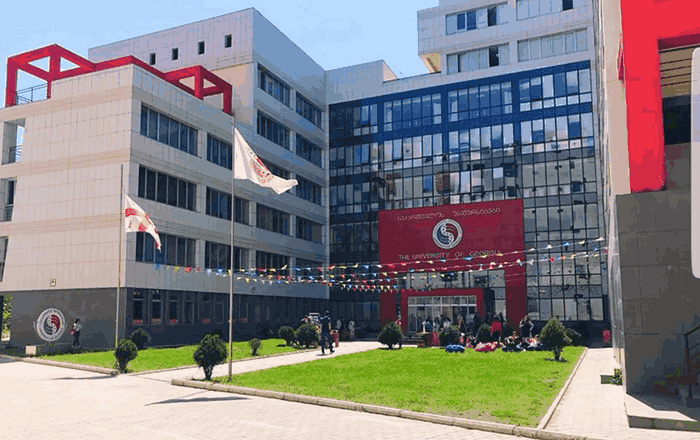 #6 Akaki Tsereteli State University
This state university is located in Kutaisi city which is the biggest city over everything at Georgia, this university has a long history of education since it was founded in the year 1930 and it has provided multiple fields that have produced multiple high-looked people in the medical field, this university does offer multiple different opportunities not just for medical related things but also in general.
Their students are able to acquire the experience needed since this school is modern and very well-equip. Sadly, even though this school is diverse their medical program is conducted in Georgian meaning the students that want to learn about medical-related courses in this school have to undergo a one-year Georgian Language preparatory course to know the details about the language.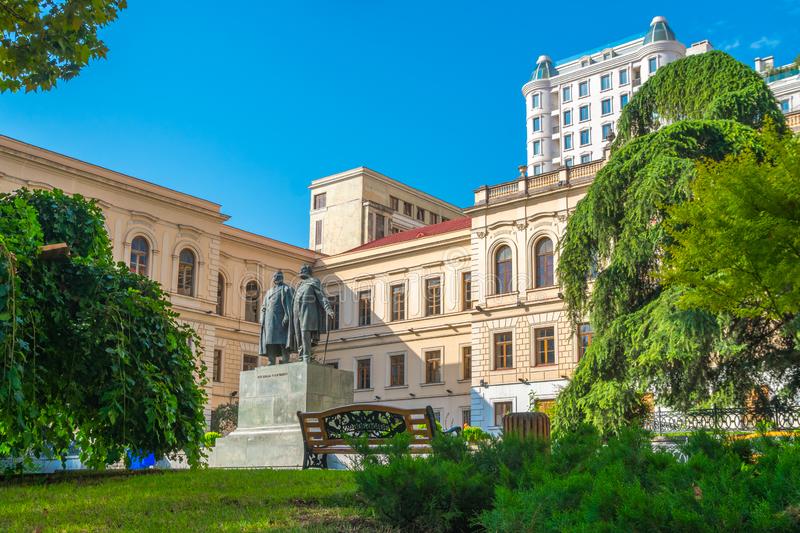 #7 Caucasus University
This university is another university that's not literally all about the medical field but it is also one of the greatest choices in the country of Georgia, if the person wants to study in the medical field then this is surely a good choice.
With a diverse community with multiple people from both Georgia and other countries, Caucasus University offers a six-year medical program to those who want to reach an MD degree, luckily for anyone that doesn't know their mother tongue they can still study here for all the lessons are conducted in English. The medical offered at the university is accredited by the Georgian Ministry of education and the WHO.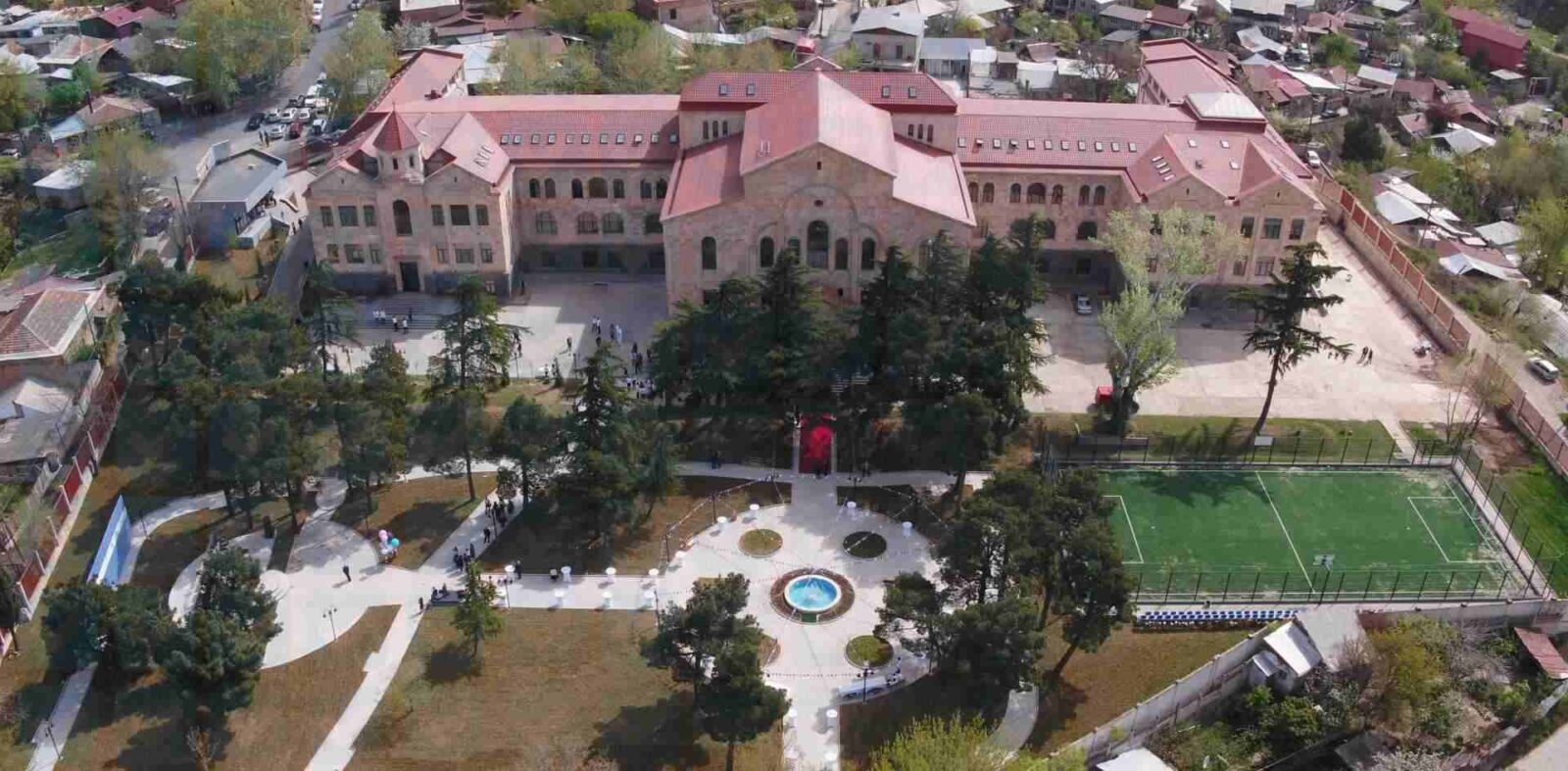 #8 Batumi Shota Rustaveli State University
Another state university in the least that offers both undergraduate and graduate medical programs that also have the same six-year program that can lead to an MD degree and all programs conducted in the university are discussed in English so everyone in the world can study in this university without understanding the Georgian language, this state university offers amazing teaching, researches and multiple student activities that allow for the learning in fields such as natural science, humanities, social science, law and of course medicines.
The departments of medicine field here include physiology, pharmacology, pathology, anatomy, and surgery. Those who graduate from this school can easily go and pursue careers that are connected or related to their fields of study.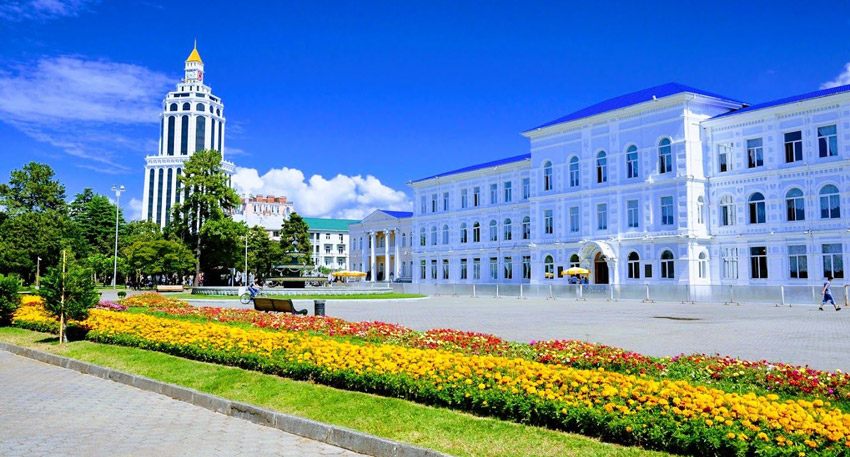 #9 BAU International University
– BAU fairly International University is a top-notch medical academy with a focus on hands-on, practical literacy gests and a class designed to meet global norms. Its medical programs mostly are tutored in English, making it a great option for scholars from all over the world who actually want to study drugs in a transnational setting.
The devoted and educated faculty members at BAU are passionate about their work and committed to helping their scholars achieve their pretensions in a major way. also, BAU has an ultramodern and well-equipped lot with state-of-the-art installations and hookups with leading medical institutions around the world. BAU literally is a great choice for those looking for a medical academy that basically combines high-quality education with practical experience and a global perspective in a major way.
#10 Georgian National University
The main National University of the Georgians from Georgia. Founded alongside the Tbilisi State University in the year 1918 but was established in 2006 through the merging of Tbilisi State University and Pedagogical State University this school is one of the most prestigious medical schools in Georgia and this university has a strong emphasis on research and student have multiple opportunities to participate in multiple research projects and for medical internships. The University offers the leading six-year program to acquire a Medical Degree, the faculty and professors of this university have highly qualified and experienced skills for teaching the medical offered fields in the school.
Choosing a medical school is a significant decision that shapes the trajectory of a student's medical career. The medical schools in Georgia stand as beacons of educational excellence, offering international students a unique blend of rigorous academics, hands-on clinical experiences, and exposure to a diverse patient population. These institutions not only provide top-notch medical education but also contribute to the development of well-rounded, compassionate, and skilled medical professionals who are prepared to make meaningful contributions to healthcare worldwide.
As you consider your options, keep in mind that the journey toward becoming a medical professional is not just about the destination but also about the transformative experiences and knowledge gained along the way.