If you are looking for a picturesque, adventurous holiday trip then you have to think of Mussoorie. It is known as the Queen of Hills of Garhwal Himalayan ranges. This is a clean, less populated and less polluted place than the other hill stations. Situated in the Dehradun district of the Northern Indian state of Uttarakhand, it offers us the best nature view. It is 35 km from Dehradun at an average height of 6170 ft. This awesome place is known as the Gangotri and Yamunotri shines gateway. The perfect season for planning a trip to this place is from middle of March to middle of November. Monsoon rains and the chilling breeze of winter will make this trip memorable. So here we have enlisted top 10 best things to do in Mussoorie.
10 Best Things To Do In Mussoorie
# 1. The Most Famous Lal Tibba
Lal Tibba is the highest peak of Mussoorie. Its one of the oldest and crowded places in Mussoorie. Covered by the realms of the forest of Pine and Deodar it presents a spectacular view of the Garhwal mountains. It is only 4.5 km from the heart of Mussoorie, located at Landour road. The place is famous for the breath-taking view of the sunrise and sunset. Other than that, the peaceful and calm environment of the site will mesmerize you. The best time to visit this place is between March and June.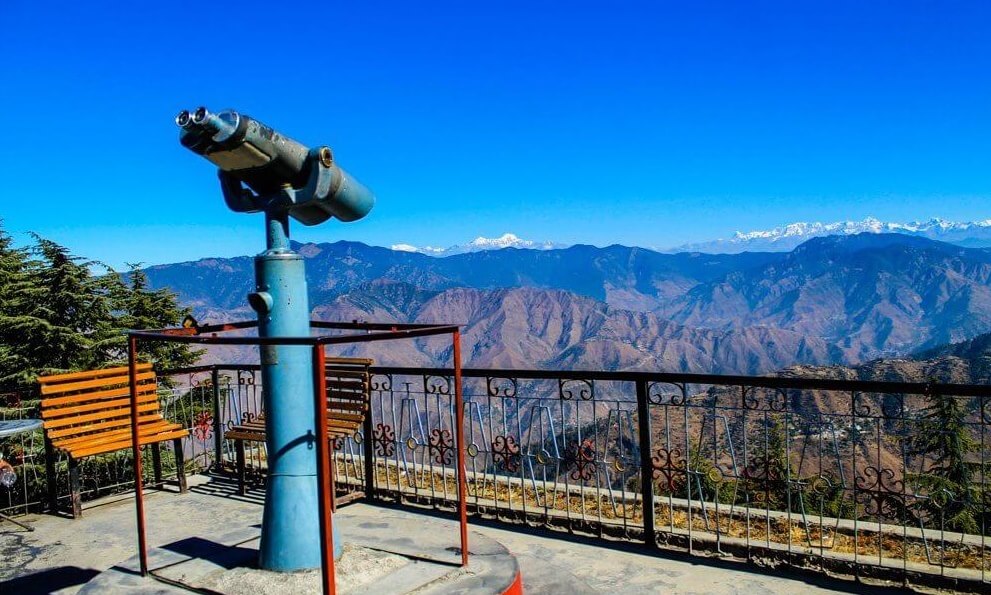 #2. The Beautiful Kempty Falls
Kempty Falls is one of the famous waterfalls in Uttarakhand and is situated at Ram Gaon. The falls are surrounded by high mountain ranges. Due to its location on the Mussoorie-Dehradun Highway, it attracts a lot of tourists from all over the country throughout the year. You can also take part in bathing, swimming and fishing if you wish to. One can walk up to the Kempty falls on foot or can use the ropeway to go to the Kempty lake which is at the downhill.
Next to Kempty fall is Mussoorie Adventure zone where you can enjoy the ultimate adventurous zip line ride at a height of 200 feet over the Kemty Fall Valley. It's a 600 ft long zip line where you move by the gravity and due to its slope, you can easily attain a speed of around 60 kmph.
#3. Paragliding At Lakhamandal
Only 2 hours drive from Mussoorie on NH507 will take you to the spot named Lakhamandal. This place is stunningly beautiful covering the ranges of Himalayas. The distance is near about 60 km from Mussoorie. Lakhamandal valley carries historical and mythological significance. Other than that it offers adventurous sports like Paragliding. Mussoorie is the perfect destination to enjoy the thrill and adventure of free flying. You can really challenge your soul and make a fly up to 5000 ft high on a two-seater glider and have an amazing experience of a lifetime.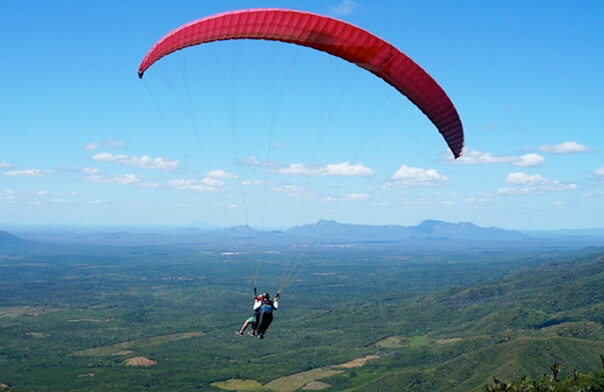 #4. Adventurous Trip To Dhanaulti
This is another beautiful place to visit in our list of 10 Best Things To Do In Mussoorie. If you are looking for solitude and peace and an off-beat place, close to nature then you must spend some time away from the hustle-bustle of Mussoorie town and visit this beautiful scenic village, just 25km from Mussoorie city.
The enthralling road trip to Dhanaulti from Mussoorie is the best example of Himalayan beauty in itself. The zig-zag road passing along the high altitude mountain with deodar and cedar trees on either side will take your breathe away. You may want to watch this short video showing you the picturesque, adventurous and thrilling path to Dhanaulti by shared Taxi. This is a must visit place at least as an excursion.
This is a small town with a fragile beauty of its own, snuggled in the Garhwal Himalayas. Other than its beauty, it is also famous for its Eco parks of Amber and Dhara and various adventurous activities like skywalk and zipline. This is a new way to thrill your mind by walking on a single wire through a distance of near about 360 ft long. The height of the wire from land is 120 ft. One should operate with a single hand. It is a lifelong experience for any adventure lover.
Adventure Activities in Dhanaulti
If you are looking for more thrill then another thrilling adventure is waiting for you. You would be harnessed and placed on top of the wire rope. A pulley will be attached to your harness. You would jump from the higher end and then you slid very fast near about 50 kmph to another end. You would feel like you have won against your limits here. This is the best place for the brave hearts. There are many companies who organize such activities with a regular measure of safety. The price of such adventure activities ranges between 300 to 600 INR.
#5. A Walk At Camel's Back Road
Camel's Back Road is one of the most stopover spots in Mussoorie. This road is named Camel's Back Road because of the rocks present there, which looks similar to the hump of a camel. A quiet and calm walk in this serene place promises complete tranquillity and harmony. Here the temperature is 2 to 4 degree lower than the other parts of the Mussoorie. From here you can also check out the Lal Tibba, Lover's point, Nagdevata Temple, Sachin Tendulkar's summer resort and many more places with the help of binoculars and telescope. Tourists enjoy the beautiful sunrise and sunset from the Camel Road with an amazing background of the Doon Valley.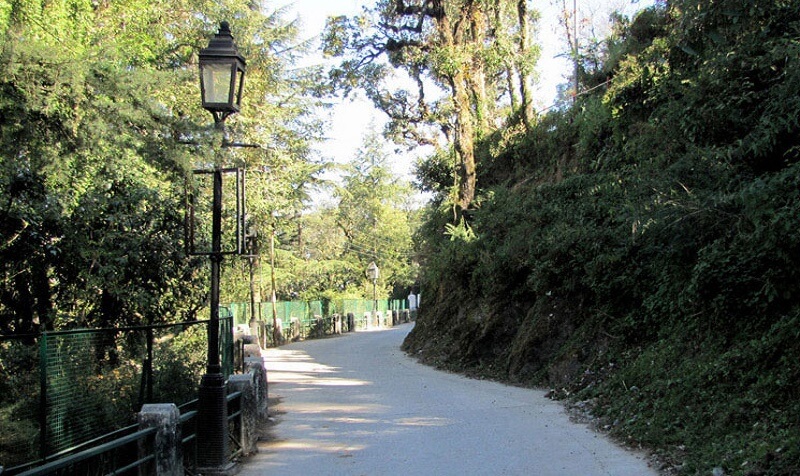 #6. Nag Tibba Trek
People who love to explore the mountains via trekking, Nag Tibba trek gives them the opportunity to do so. The trek can be completed within a period of two days, climbing up the mountain to a height of 9,95 ft. The Nag Tibba Trek offers an access for all the age groups and it happens to be a memorable family outing too. Various mountain peaks like Kedarnath peak, Bandarpoonch peak, the Gangotri peak and etc can be seen from the highest point of the trek. September to November is the best time to go trekking there.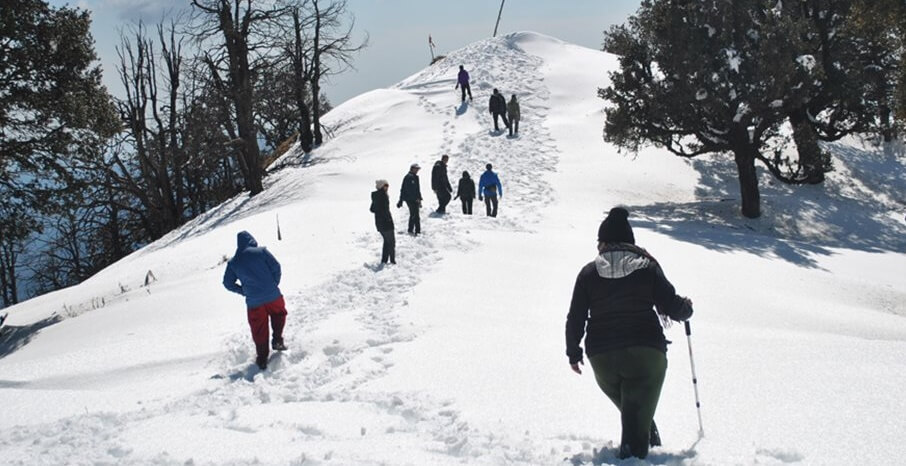 #7. Visit Jwala Devi Temple
Jwala Devi temple is located at a height of approximate 6500 ft. at Binong Hill. The temple is 8 km away from Mussoorie. It is also known as the 'Jwala Ji temple'. This temple of Goddess Durga is the centre of devotion and faith for the devotees. People trek 2 to 3 hours up and down to take blessings from Durga Maa. The trek path is surrounded by pine and deodar trees. Nature lovers will enjoy the scenic beauty of this place. You can also see the Yamuna River and the snow-capped Shiwalik ranges from here.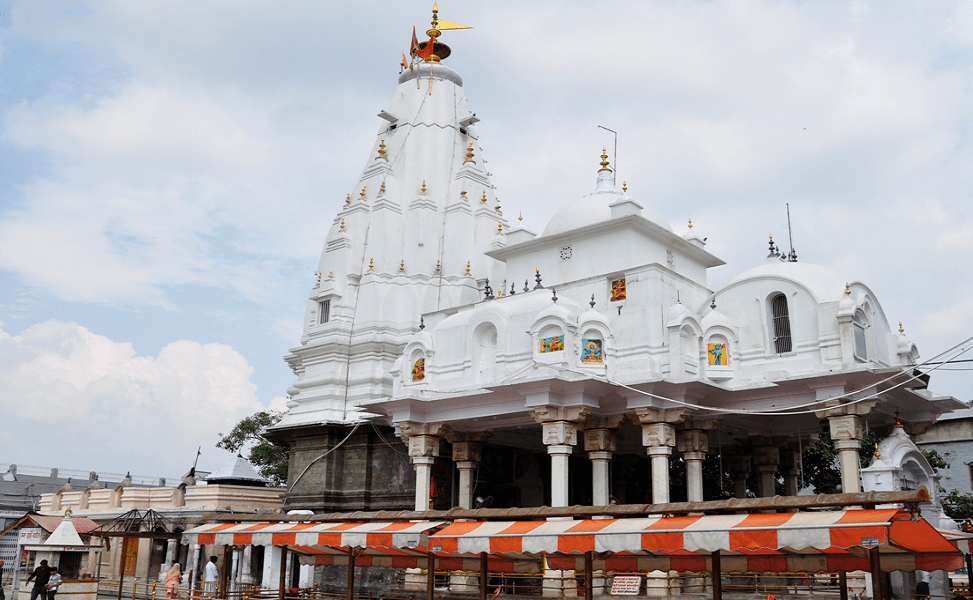 #8. River-Rafting At Damta
Another activity on our list of 10 Best Things To Do In Mussoorie. If you are an adventure seeker and want to try river-rafting in the whitewater river then you should surely come to Damta. The rivers are very swift moving here. Alakananda, Dhauliganga and Kali River have the torrent that challenges you. The rivers flow through the dense forest and terrains. Various kinds of snowy slopes help the river to flow, faster. Rafting routes are from Barkot to Lakhmandal. Damta to Yamuna bridge is another route. The person who loves to go fishing in freshwater also has opportunities to do so. But before that, you need to take permission for trout fishing from the forest department. The best time for trying all these adventure sports is in the month of March.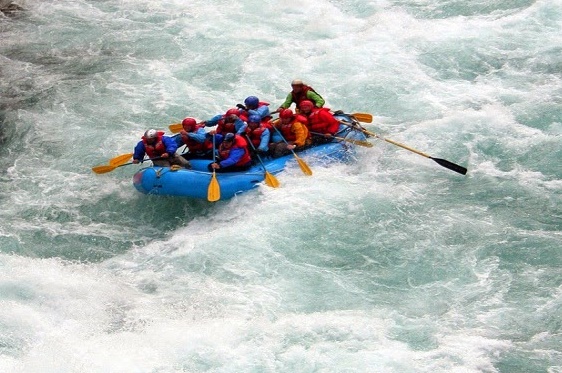 #9. Visit The Happy Valley
The Happy Valley is 3.9 km away from the mall road. This place is basically enriched with history. The Tibetans reside here and this was the first house of Dalai Lama in India. Its one of the famous tourist spot because of its beautiful surroundings, temples, for shopping, photography and history. This is the place which will give you the peace of mind. The valley consists of a monastery, decorations with flowers including orchids and shops that sell souvenirs. If you are a foodaholic then Tibetan food will be a good experience for you. But be sure about the timings. This place remains open only for two to three hours a day.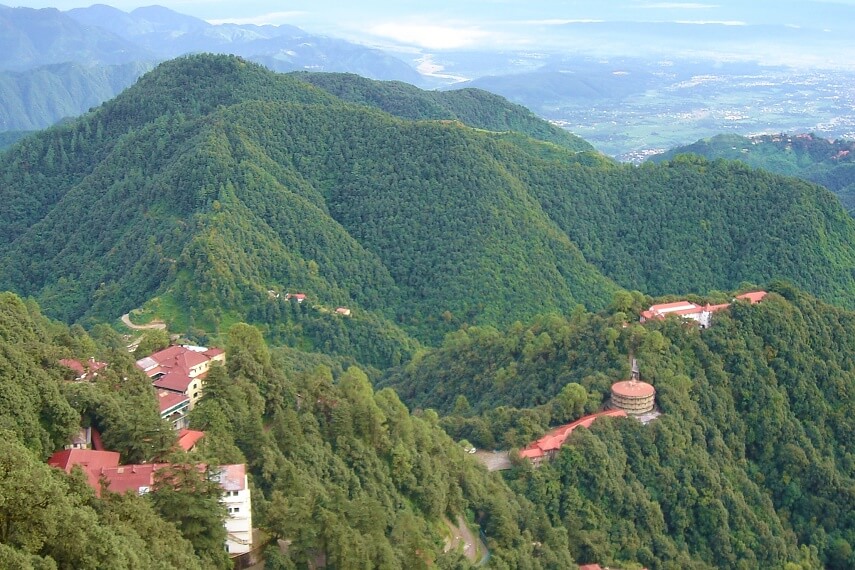 10. Checkout The Mall Road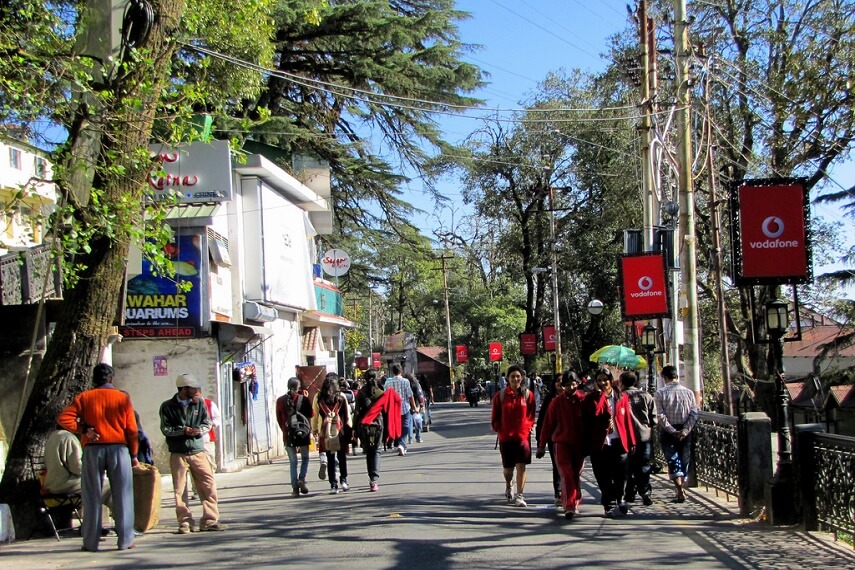 This is the last but not the least on our list of 10 Best Things To Do In Mussoorie. The Mall Road is the center of attraction of Mussoorie City. This place offers the beautiful view of the Doon valley as well as the elegant looking houses that are made in a colonial style which will remind you of the great British architecture. Besides all these views you can definitely do shopping because the place is completely rich with shops. It is also called as the Shopping Hub of Mussoorie. The shops have a variety of clothes like shawls, sweaters, jackets, tops, Kurtis in a different style that you can definitely get for your family and friends. In addition to this, you will also find decorating items, statues, antique sculpture, decorative boxes, wooden jewelry storage, showpieces and many more. You can get beautiful handicrafts too.
Then what are you waiting for? Just pack your bags and feel the nature with all types of blood-clinging adventure awaiting in front of you. These were the top 10 best thing to do in Mussoorie and you will regret of your decision if you miss out on any of them. Though, there are many more points of attraction and spot to visit and activities to do but I focused mainly on 10 best things to keep this post short, interesting and engaging. If you come across with anything more adventurous and enthralling to do in Mussoorie , please share it with us and we will feature that in our next blog.