The hills belong to us always because of their beauty and nature. Every excursion to the mountains, no matter how infrequent, will have a tremendous impact on your life. The environment and way of living there are on a whole different level. Uttarakhand is the most beautiful place in the world where the grass is truly greener and the sky is so brighter blue. Whether you're looking for adventure or a romantic retreat, this hilly area range has it all.
All visitors to Uttarakhand will be required to stay quarantined for seven days, either for free or at a cost at hotels that provide quarantine services. Due to the covid-19 one of the new rules in Uttrakhand is that all visitors are required to register on the Dehradun Smart City website. Also they have to provide contact information, as well as the location and also duration of their stay. Medical records, including any Covid-19 test results, are also necessary. Travelers must also bring a hard copy of this document with them when they enter the state. Everyone must have the Aarogya Setu app installed on their phones.
Here are our top suggestions for best places to visit in Uttarakhand that you may visit while preserving social distance due to their remoteness.
#1 Pangot, Nainital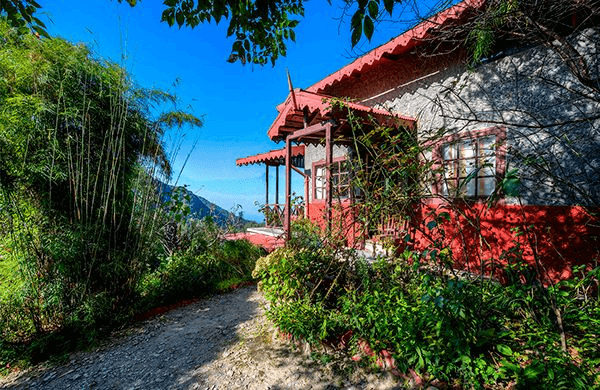 Pangot, approximately 15 kilometers from Nainital, is an ideal destination for campers and photographers. This charming tiny village provides a level of privacy not found in Nainital's main city. The drive up to this settlement, which is 6510 feet above sea level, brings you through some of the lushest green mountain woods of Kilbury and Snow View. Although there is multiple cafés along the route, Pangot is primarily a hub of isolation. Travelers can choose from a range of camps that provide a variety of activities such as rock climbing, paragliding, and trekking.
Also read- 5 Lesser Known Places in Uttarakhand
#2 Bhimtal, Nainital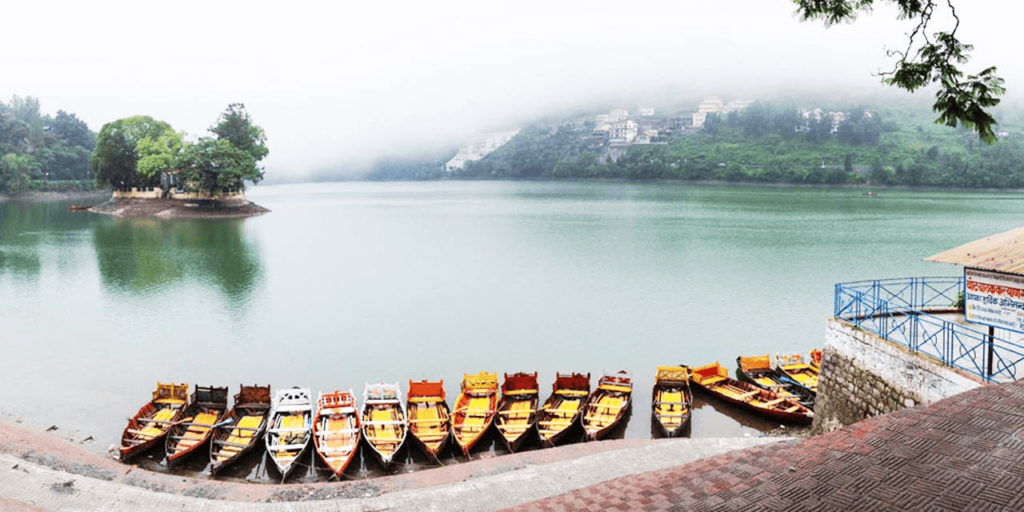 Bhimtal, in the Nainital District's foothills, is barely 4500 feet above sea level. It's roughly 22 kilometres from Nainital's main city. It is home to a lovely lake with an island in the middle. Bhimtal is a fantastic weekend getaway destination because it is only a short drive from Delhi. If you're interested, there are a few ancient temples to explore. One of these is the Bhimeshwar Temple, which dates from the 17th century. Bhimtal is a small town in Himachal Pradesh, which has recently seen an inflow of new resorts and hotels developed. It's attracting an increasing number of visitors to its quaint life and seclusion.
#3 Munsiyari, Pithoragarh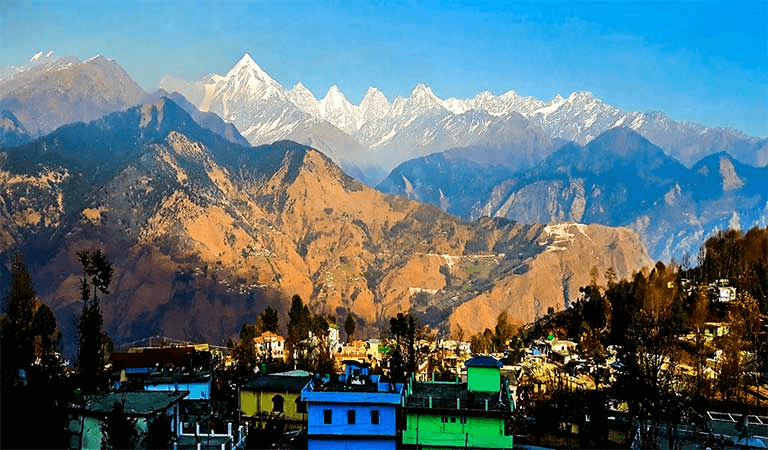 Those who have visited Munsiyari often refer to it as "Little Kashmir." Munsiyari is positioned on the border of India, Tibet, and Nepal at a height of 7500 feet above sea level. It provides some of the finest uninterrupted vistas of the Himalayan range's snow-capped peaks. Munsiyari is also known as the 'Gateway to Johar Valley,' an ancient trading route connecting India and Tibet. Three glaciers — Namik, Milam, and Ralam – are also accessible from this town. Munsiyari is the ideal place to go if you want some alone time to write and immerse yourself in the mysticism of the mountains.
Also Read- Top 10 Facts about Uttarakhand
#4 Binsar, Almora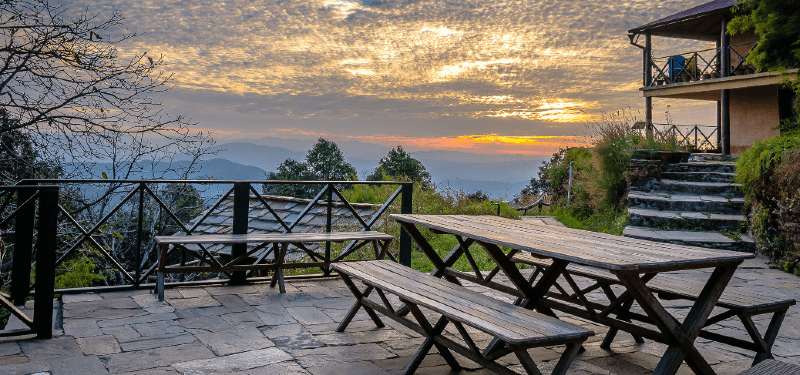 Here's a spot where you can get away from it all for a bit. Apart from taking in the beauty and relaxing, there isn't much to do here. Binsar, which is roughly 7000 feet above sea level and 90 kilometres from Nainital, has some of the most gorgeous roads to travel on. Binsar is a trekker's heaven, with flowing rivers accompanying you on the journey and paths surrounded entirely by deodars and stillness. The Binsar Wildlife Sanctuary is the town's biggest attraction, and it is home to a variety of unique Himalayan animals and birds.
#5 Mukteshwar, Nainital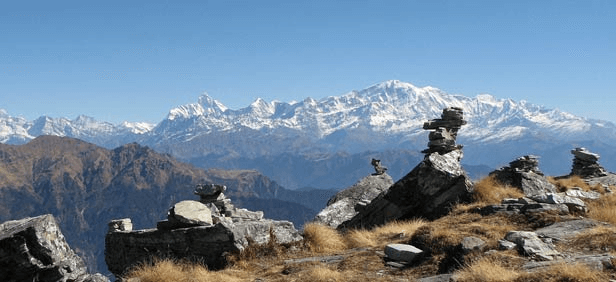 Mukhteshwar, Naimital is popularly known as the spot where Jim Corbett first came to see the Indian tigers and leopards. It is located about 7500 feet above sea level and a 51-kilometer journey from Nainital. It derives its name from the 350-year-old Temple of Lord Shiva located at the highest point in town. Mukteshwar, like other towns and villages in the Nainital District, is a peaceful little town that is enveloped in mist and rain for much of the year. It's a great place for hiking and camping because of the cool alpine air. The attraction of this village is Chauli-ki-Jali, an overhanging cliff. It's utilised for rappelling and rock climbing. The nicest views of the valley may be found from the top of this cliff.
Also Read- Uttarakhand – where nature, faith and adventure come together!