Are you a confused first time traveler without a destination ? Keep reading!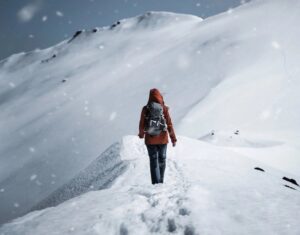 Travelling is adventurous and can be one of the best experiences of your life if done right. Travelling helps you grow culturally and allows you to see some of the most beautiful places in the world. Not to forget that you get to cross off all the adventurous things of your bucket list. If you are a first time traveler who is confused where to start your travels from.
Here is a list of amazing destinations for you to choose from.
Netherlands :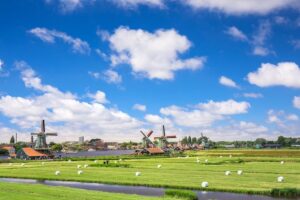 The people of Netherlands are extremely friendly and more than 90 percent of the Dutch speak English. No worries of there being a language barrier in the Netherlands. Amsterdam is a very safe place for tourists and travelling around is very convenient too. You can walk or easily bike around to get to places. Holland has loads of beautiful beaches with pristine white sands that stretch out for miles and miles. The Netherlands is known to have some of the best beaches in the entire European continent. Explore the charming villages and towns of Holland and visit the many cafes. Indulge in the culture and check out stunning art in the various museums and art galleries of the Netherlands. It is certainly a convenient, easy and a perfect place to start your first travel adventure.
Vietnam :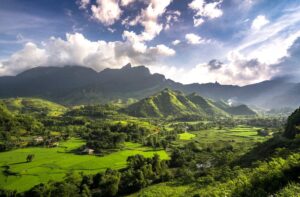 Vietnam is one of the most popular tourist destinations in Asia. If you are looking to travel to Asia, Vietnam should be on your list of choices. It is a very budget friendly travel destination too. Famous for its great cities like Hanoi and Ho Chi Minh, Vietnam has a lot to offer for its tourists. The country is filled with natural wonders and scenic views. It has a ton of historic sites and monuments with rich history and a lot of culture. The Vietnamese cuisine is a must try from the street food to fine dining.
Some tourist attractions to visit while in Vietnam are Ha Long Bay, Phu Quy, Phong Nha Ke Bang National Park, Vietnam countryside, Sapa, Da Nang, Phu Quoc Island, Hoi An among others.
Thailand :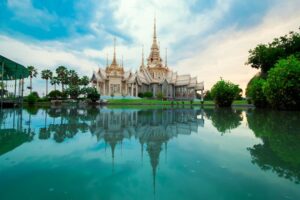 Thailand is one of the most visited tourist destinations in the world which you should definitely visit once in a lifetime.
Also known as the land of smiles, Thailand has a ton of great things to offer to its tourists. From the glamorous city of Bangkok to white sand beaches with blue turquoise water, this country should be at the top on your list of travels. Thailand is also very economical and budget friendly. Getting around the country is very convenient too. Plus, the Thai food is delectable, from street food to lavish restaurants. There are myriads of islands to explore and lush tropical forests to adventure through.  Thailand has a rich history of the royals and many dynasties. The culture is beautiful and the people are very friendly and kind. This should be a great place for you to vacation in.
Montreal, Quebec :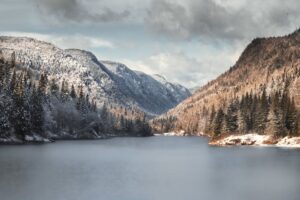 Montreal, the second largest city in Canada. It is a lovely place with a blend of European charm and a contemporary north American style.
Montreal is a place worth visiting for every tourist. The weather is very pleasant in both summers and winters. The country boasts an abundance of tourist attractions, stunning architecture, impressive local culture, delectable food, hip bars and a marvelous art scene.
In fact, the tourism industry ranks fifth among all the industries in Quebec. The people are globally known to be the kindest people and super welcoming to tourists. Canada is one of the safest countries in the world to live in which makes it ideal for first time travelers.
Famous tourist attractions to visit in Montreal are Old Montreal, Jardin Botanique, Notre-Dame Basilica, Oratoire Saint-Joseph, Parc Jean Drapeau, Musee des Beaux, pointe-a-calliere, Place des arts among others.
Newfoundland, Canada :
As mentioned earlier, Canada is one of the safest countries in the world and the people are extremely kind and friendly. The crime rate in Newfoundland is exceptionally low which makes it a very secure an ideal place for first time travelers. Newfoundlanders makes tourist feel very welcome too. The city is filled with an abundance of pubs, bars, clubs and restaurants which make for amazing nightlife. If you are one for nature and adventure, you can go on cruises, hiking, whale watching, kayaking and do so much more.
You do not have to think twice before packing your bags to this beautiful city.
United Kingdom :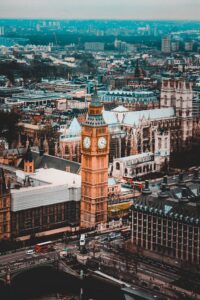 The United Kingdom undoubtedly has no language barrier as the entire population speaks English. Making it the perfect place for a first time traveler. The country has bustling glamorous cities and a wonderful nature filled countryside. It is very diverse with loads of touristy opportunities. There are so many iconic and popular tourist attractions in the city of London to see like the Bug Ben, Westminster Abbey, tower of London and Windsor, etc.
Also, London is a great place for shopping since it is one of the top fashion hubs of the world.
Ireland :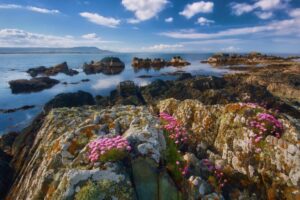 Ireland is an exceptionally beautiful country with a ton of natural wonders. The country is one the safest countries in the world too. The Irish are very friendly toward tourist which makes it very comfortable for first time travelers in Ireland. Ireland hosts a lot of festivals during summers that celebrates about everything like arts, fashion, architecture, film, literature, food, theatre, music and more.
Tourist can attend these festivals and also explore the country's many tourist attractions. The medieval and historic atmosphere and architecture is very picturesque along with scenic landscape.
Some tourist attractions to check out in Ireland are the Cliffs of Moher, Grafton Street, Killarney National Park, Kilmainham Gaol, The Ring of Kerry, Powerscourt House and Gardens, National Museum of Ireland among others.
Japan :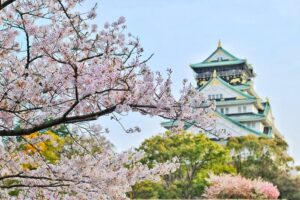 Japan is a top tourist destination in Asia. Despite English not being spoken everywhere, the people are super welcoming and friendly toward tourists. This makes up for the communication gap and language barrier by helping you navigate through the country and enjoy your vacation there. Japan is highly innovative and futuristic country with cutting edge and state of the art infrastructure and technology. From historic sites to stunning skyscrapers and plenty of other tourist attractions, Japan has it all when it comes to tourism. The country is safe for tourists too. Must see tourist attractions in Japan are Mount Fuji, Historic Kyoto, imperial Tokyo, Osaka Castle, Chubu Sangaku National Park, The Japanese alps, Sapporo, Fushimi Inari-taisha shrine, Kiyomizu-dera and Shinjuku Gyoen National Garden, etc.
New Zealand :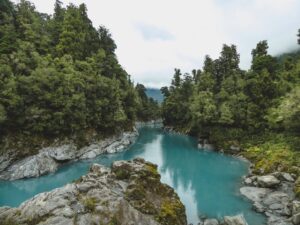 New Zealand is a safe, lax and tourist friendly country which is very ideal for first time international travelers. Also referred to as the land of long white cloud is a top tourist spot for backpackers and travelers. New Zealand is perfect for tourists who are looking for indulging in adrenaline pumping activities and water based activities.
The country is striking with a beautiful landscape, natural wonders and diverse wildlife. The geographical setting of New Zealand makes it very ideal for sporty activities such as jet boating, white water rafting, heli-skiing, hiking, mountain biking and skydiving, etc.
Some famous tourist sites to visit in New Zealand are Queenstown, Fiordland National Park, Milford Sound, Bay of Islands, Lake Taupo, Fox and Franz Josed Glaciers, Mount Cook National Park among others.
Iceland: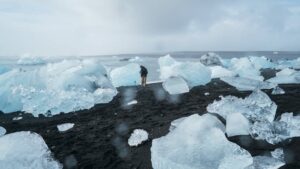 Iceland has got to be one of the most beautiful travel destinations in the world without a doubt. The country boasts a striking landscape, glacial lagoons, black sand beaches, an abundance of remarkable waterfalls, hot springs and many more natural wonders. The crime rate is so low that it is basically no existent in Iceland. It makes it very safe for tourists. Most of the population speaks English so there will be no language barrier while touring the country. if you are lucky, you might be able to catch the exquisite northern lights.
One important thing you should noy miss out on is the blue lagoon. Make sure to soak in it before you leave.
Popular tourist destinations in Iceland are, Hallgrimskirkja, Thingvellir national park, Skogafoss, Jokulsarlon Lagoon, Blue Lagoon, and Askja among others.
Now you can pick a country to start your travels and have a wonderful vacation.