Get ready to jet set go!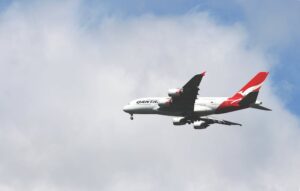 Flying for the first time can be a fun and exciting experience but it can also be confusing and stressful. You don't have to be anxious about your first flight journey if you are well prepared in advance.
To avoid any hassle during your first flight journey here are a few tips to follow.
Arrive early at the airport :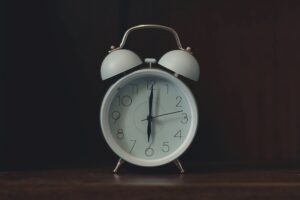 As a first time flyer, it is essential to be in the airport a good 2 hours before your flight. You do not want to miss your flight and rush through the whole process. Arrive at least two hours earlier for a domestic flight and at least 3 hours early for an international flight. Get through the check in and security process without any hassle and rush and avoid stress by arriving early. You can also shop at the airport or grab something to eat after all of it. Relax and wait at your gate to board your first flight.
Carry all the required documents :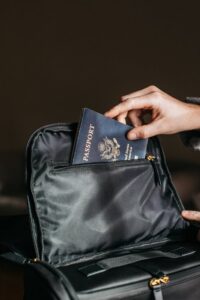 Do not forget even a single necessary document required by the airline. Carry your ID, passport, boarding pass and all the other important documents with you. Double check before you leave and keep an eye on the mandatory documents so that you don't lose them. Keep it in your bag or pocket. Basically, in a quick and easily accessible location.
These are very important while flying.
Carry essentials in the carry-on or handbag :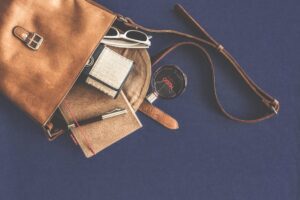 Take the essentials with you rather than packing them in the checked baggage. Things like your phone, medicines, documents, laptop, earphones, sanitizer and other essentials is best carried along with you. You can have an easy access to them whenever required during your flight journey. These will be right there along with you. Make sure to check the rules regarding what you can carry in your carry on and personal items.
Get a Covid-19 test if required :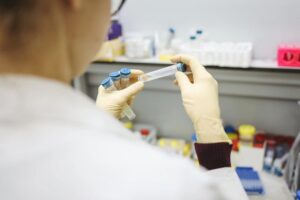 Check beforehand if the airline of destination requires a covid-19 test before boarding the flight. If yes, arrive early and get the covid 19 test done at the airport. Check the rules and regulations regarding covid-19 protocols by the airlines before you leave. Also, if the airline requires a negative covid-19 test result before arriving at the airport, then get one at a nearby lab or hospital before leaving. It is always best to come prepared to the airport.
Check the baggage weight :
Make sure not to exceed the given baggage weight. To avoid any hassle while checking in your baggage, check the weight of your luggage at home. If the weight exceeds the limit, then you can remove the things you don't need and only carry the required stuff. It may be a huge inconvenience at the airport baggage check in counter if the weight exceeds the limit. You may have to remove some baggage or pay extra baggage fee. Always check the baggage weight before packing everything.
Keep an eye on the flight status :
Flights keep getting delayed or cancelled constantly. It could be due to the weather or some technical issues. So, keep checking on the flight schedule and the status. In case it gets delayed, you could book a hotel close by and spend your waiting time there. If your flight gets cancelled, you can get a refund or book another flight as soon as possible.
Since the coronavirus, travel restrictions have been changing constantly. It is wise to keep checking the status of your flight in case it gets cancelled to avoid hassle.
Check in online before the day of your flight :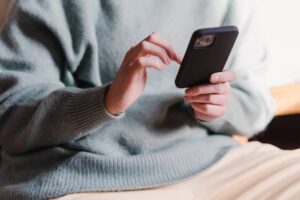 Many airlines now provide online web check in before the departure of your flight. This could save you a ton of time. Web check in at home and save the boarding pass in your phone as a PDF. This will save you time by not having to wait in long queues. You can board your flight without having to wait in line and avoid all other hassles.
Select your seat while booking tickets :
If you have a priority in where you wanted to be seated then you can select the seat of your choice. When booking your tickets many airlines provide an option to pre select seats. Choose a window seat if you like or a reclining seat with more legroom. You could also select if you want to fly coach, business or first class while booking tickets.
Dress to travel :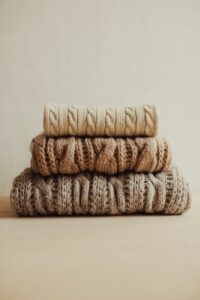 Wear something comfortable and casual while flying. It is essential to wear something light, unrestrictive and soft while travelling. On a long haul flight, it is better to be in comfortable clothing since you might want to take a nap on the flight. Sweatshirts, hoodies, T-shirts, sneakers, joggers, sweatpants, comfortable trousers and tops are the best options to choose from.
Carry onboard essentials :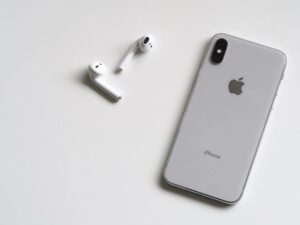 Carry all the important things and accessories you require on the flight. If you are on a long haul flight then carry a sleep mask in case you want to take a nap. Take a travel pillow or blanket with you. Earphones, moisturiser and earplugs and other essentials you require can be carried.
Keep yourself hydrated :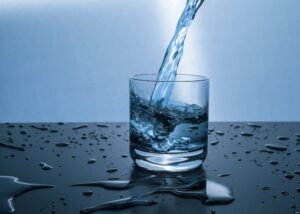 Flying tends to cause exhaustion and headaches. To avoid this, keep yourseld hydrated by drinking water or sipping on some juice. While flying, your skin dries up too. avoid dry skin by hydrating it with a moisturiser. This is essential on a long haul flight.
Pay attention to the security procedures :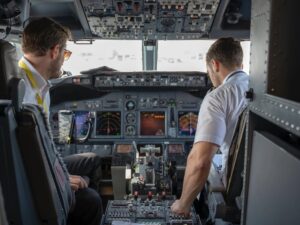 As a first time flyer it is important to pay close attention to the safety procedures demonstrated by the crew before take off. In case of emergency you might need to use them. Make sure to listen to them carefully and watch the air hostess during the demonstration. Follow the basic in flight instructions like keeping on your seat belt when the light is on and keeping your window open while taking off, etc.
Entertain yourself on the flight :
Download your favourite Tv shows or movies on your phone or laptop before you fly. It might get boring on a long flight but you can always watch something while flying. Make a playlist, listen to some music and relax on the flight. Some flights will have movies you could select from and watch in flight.
Follow these tips to have yourself a worry free and fun first flight journey.