Vacation at these amazing places affordably!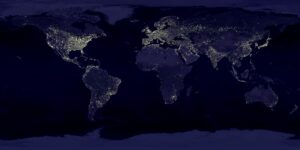 The pandemic hit us and we had to put our travels and vacations on hold. Now that the vaccine is out and most of us are vaccinated. It is relatively safe to travel, nothing is holding you from holidaying. In fact, it is a much needed and well deserved break. You don't even have to worry about breaking the bank for your next vacation. Plenty of countries has affordable travel, food and living costs for tourists.
Here is a list of 10 affordable countries you can visit in 2022 for a wonderful vacation.
Turkey :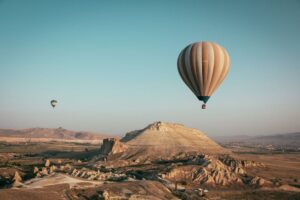 Turkey is hands down one of the most beautiful countries in the world. The country is open to individuals who are vaccinated or those who come with a negative test result. It is a very affordable travel destination with loads to offer to the tourists. The estimated spending cost for a day in turkey will be around 30-50 dollars only! Famous for its historical buildings, age old culture, diversity, European and eastern elements, and delectable Turkish food. Undoubtedly, a must visit destination on the bucket list. Popular tourist destinations to check out while in turkey are Topkapi Palace, Mount Nemrut, Hagia Sophia, Pamukkale and Cappadocia, etc.
Indonesia :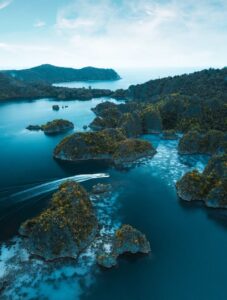 Home to the famous island of Bali. Indonesia is one of the cheapest and most affordable countries to visit in South East Asia. Indonesia is filled with spectacular islands, white sand beaches, crystal clear turquoise waters, lush greenery, diverse wildlife and beautiful resorts by the beach. With all this, the spending cost is surprisingly affordable in Indonesia. Around 25-50 dollars per day will suffice for a tourist. Some popular destinations to visit in Indonesia are, Ubud, Jakarta, Bali, Monkey Forest, Canggu, Lake Toba, Wae Rebo and Tanjung Putting National Park among others.
Mexico :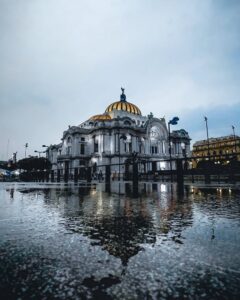 Mexico is popular for its extraordinary beachside resorts, stunning beaches with pristine white sands and clear blue waters, vibrant Mexican culture and delicious spicy Mexican cuisine.
The most popular and the most splendid beaches are Cancun, Tulum, and Cabo among others.
The colonial historic city of Guanajuato is a very popular tourist destination and is also declared a world heritage site by UNESCO. Explore the vibrant cities of Mexico and immerse yourself in the local culture. You don't have to spend a lot either! Do not forget to try out the spicy yet delectable Mexican food like burritos and tortilla wraps. The estimated spending cost per day in Mexico for a tourist will be around 40-60 dollars only. Some popular tourist attractions in Mexico are Cancun, Oaxaca, Tulum, Playa del Carmen, Holbox, Yucatan Peninsula, San Miguel De Allende and Mexico City among others.
Vietnam :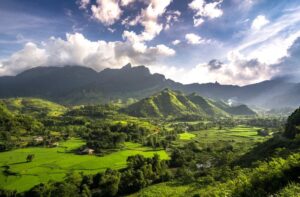 Vietnam is one of the cheapest tourist destinations to visit in Asia. The country is full of history and culture which is prefect for history buffs. The natural landscape is gorgeous with limestone mountains, white sand beaches and terraced rice fields. Vietnam is also home to seven beautiful UNESCO World Heritage Sites. The authentic Vietnamese food here is delicious and affordable too. The estimated spending cost for a tourist per day in Vietnam will be around 25-45 dollars. Famous tourist destinations to check out are Hoi Chi Minh City, Sapa countryside, Halong Bay, Hoi An, Nha Trang, Cu Chi Tunnels and Phong National Park among others.
Columbia :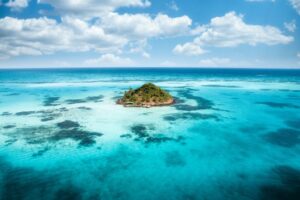 Columbia is another affordable tourist destination located in north western South America.
A highly diverse country with two coasts, vibrant cities, striking wildlife, the beautiful Andes mountain range and the lush amazon rainforest. These features make it the perfect destination for enthusiastic and outdoorsy tourists to go rock climbing, kayaking, rafting, diving, surfing and paragliding, etc. Columbia is ideal for tourists on a budget. It will cost you around 50 dollars per day to tour around Columbia. The food and accommodation here is very affordable too. Popular tourist places to visit in Columbia are Cartagena, Eje Cafetero, Medellin, Leticia, Tayrona National Natural Park, The Lost City, Bogota, Providencia Island, La Guajira Peninsula, Mompox, Hacienda Napoles, Cano Cristales and more.
Thailand :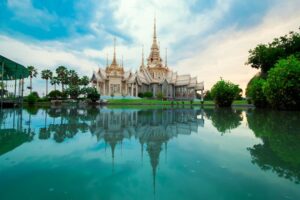 Thailand is one of the most popular tourist destinations in the world and also happens to be one of the most affordable countries to travel to. Popular for its many beautiful beaches, wonderful islands and vibrant cities. The country offers both luxury tourism and affordable budget friendly tourism opportunities. It is very popular amongst backpackers in Asia since the cost is so cheap and affordable here. As you travel away from the major cities, the spending cost becomes more affordable compared to big cities in Thailand. The estimated spending cost per day in Thailand will be around 50 dollars a day.
Popular destinations to check out in Thailand are Railay Beach, The Grand Palace, Koh Phi Phi, Sunday Walking Street, Khao Yai National Park, Pai, Sukhothai Old City, Koh Samui among others.
Cape Verde :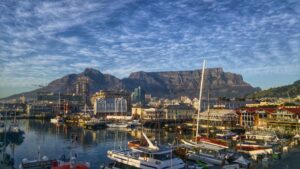 Cape Verde also known among the locals as Cabo Verde meaning the 'Green Cape'. Located in the West African region, Cape Verde is popular for its beautiful islands, delectable cuisine, spectacular beaches, and warm and pleasant climate. A number of affordable holiday packages are available for tourists on a budget. It is a great place for hiking and trekking too along with loads of water based activities. Fun things you could try out are kite surfing, sailing, surfing, windsurfing, diving, kayaking, sea turtle watching, hiking and wine tasting, etc. For a backpacker, 45 dollars a day would suffice to tour around Cape Verd. If you want a more comfortable vacation then it would cost around 70 dollars a day which is still pretty affordable.
Popular tourist destinations to visit in Cape Verde are Praia de Santa Maria, Pedra do Lume Salt Crater, Praia de Chaves, Blue Eye, Praia Santiago, Cidade Velha, Tarrafal, Sao Vicente, Santa Antao, Pico and more.
Romania :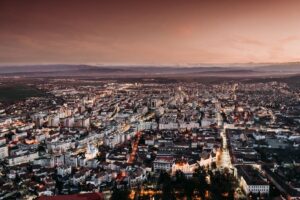 Romania is filled with historic castles, ancient churches and old villages. A very underrated tourist destination, although it has so much to offer. The biogeographically diverse environment and beautiful landscape makes it one of the most wonderful countries in Europe. The lush forests and vineyards, snow-capped mountains and beautiful beaches makes Romania a must visit tourist destination. Home to various UNESCO world heritage sites. Romania is  one of the most affordable countries in Europe, cost wise. The estimated spending cost will be around 30 to 60 dollars per day for a tourist in Romania. Some of the popular destinations to visit in Romania are Danube Delta, Poiana Brasov, Vaser Valley Forestry railway, Poiana Brasov, Salina Turda, Sucevita monastery, Piata Mare, Transylvanian alps, Biertan Fortified Church, Peles Castle, Palace of Parliament, Bran Castle, Sighisoara historic centre, and Corvin Castle among others.
Albania :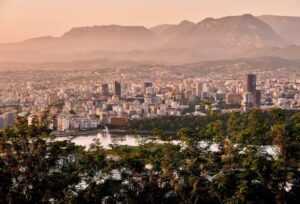 An underrated country in the European continent. Albania is full of natural wonders. The stunning Albanian Alps, beautiful beaches, historical towns and amazing food make Albania a great tourist destination for travellers. One of the most affordable countries in Europe, the cost of food and accommodation is really cheap and reasonable. A meal costs as less as 5 US dollars in Albania. 25 dollars a day is more than enough to tour Albania for a backpacker. For something more plush, 50 dollars a day will suffice. Popular tourist destinations to visit in Albania are Dhermi, Durres, Sarande, Shkodra, Berat, Himare, Gjirokaster, Kruje, Tirana, and Butrint National Park among others.
Georgia :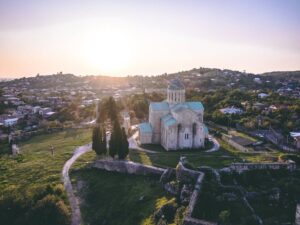 Georgia is a paradise for history buffs. Filled with historic and modern architecture, Georgia is one of the most beautiful and one of the most affordable countries to visit in Europe. The Soviet era architecture, historical buildings and wooden made Georgian houses make it the ideal destination for tourists who appreciate history, art and design. The estimated cost per day will be around 20 to 40 dollars to tour Georgia. Some popular destinations to visit are the Blue ridge, Georgia aquarium,  stone mountain park, Athens, Atlanta, Amicalola falls state park, Cumberland island and Golden isles, etc,
Go ahead and enjoy your next vacation to any one of these budget friendly tourist destinations.