Looking to relocate for better work opportunities and a higher salary? Keep reading.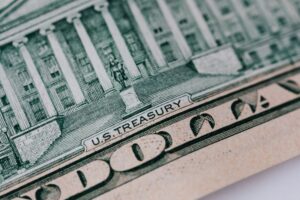 You may want to move and work abroad for the progress of your career and other benefits. Some countries offer good pay and also benefits along with it. If you're deciding to move abroad for work but you are not sure where to.
Here's a list of countries that pay the highest salary for expats to make your decision easier.
1. United States of America :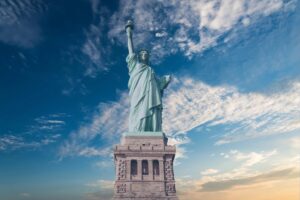 The United States of America offers very high earnings for people looking to work and relocate there. Although, a part of your salary goes towards taxes. The percentage of taxes may vary in different states. the cost of living is pretty high in some major US cities. United States is always looking for ambitious and talented employees to work for big companies. And the financial advantage is really great in the US. Professional expats in the US make around 252,903 dollars per year with benefits. That is if your company provides a professional expat package. Service professionals make around 60,717 dollars a year and management level staff make six times more that is around 382,189 dollars. America has diverse people and culture. The people here are very friendly which makes it very alluring for foreigners to relocate to the US and work there. You will get to make more connections with people there which in turn will help you with job opportunities and career progression. The location is ideal for travel, work and a great lifestyle.
Switzerland: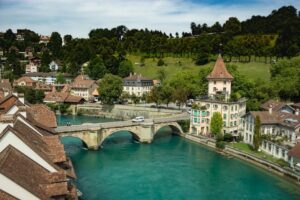 Switzerland always charts at the top in expat salary lists. It has the highest average salary amongst all OECD countries. Then The taxes in Switzerland are low which compensates for the high cost of living; statistically; it has one of the highest cost of living in all of Europe. Comparing with other countries in the European union, Switzerland still ranks at the top when it comes to expat salary. Industries like the finance industry is a huge employer and has a lot of job opportunities. A standard expat package in Switzerland is around 246,971 dollars per year. While service professionals make an average of around 92,625 dollars each year. Although, the management level employees take home the highest salary which is around 431,603 dollars a year.
Switzerland has a great public transport system which makes it very convenient for you to get to and back from work. The quality of life in Switzerland is excellent. City of Zurich, Switzerland's top cultural and economic hub was ranked second in terms of quality of life.
Singapore :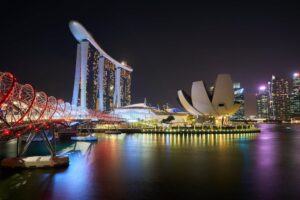 Singapore is one of the best countries to work in as the country ranks high in terms of quality of living. There is decent work and life balance without overworking. The quality of living is extraordinary and there are great options for accommodation and education. The healthcare is impeccable and reasonable too in Singapore. According to HSBC Expat explorer survey, Singapore ranked ninth in terms of income. High salary is one of the major reasons people are relocation to Singapore for career opportunities. Singapore is one of the most globalised economies in the world. It is also very convenient to get a work and resident permit in Singapore if you are looking to move there for your career.
United Arab Emirates :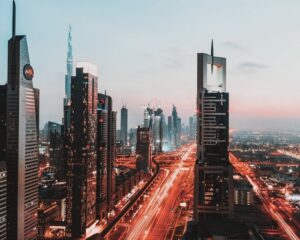 The United Arab Emirates is famous for its lack of taxation system. You do not have to pay income tax. Paired with a high paying salary and you have room for a higher disposable income. According to HSBC Expat explorer survey, United Arab Emirates ranked third for overall income. Although, currently it is difficult to get a high paying salary job with a good benefits package.
United Arab Emirates has a great healthcare system, diverse and rich culture, opportunity to start your own business without taxes, great work visa facilities and better saving chances.
Japan :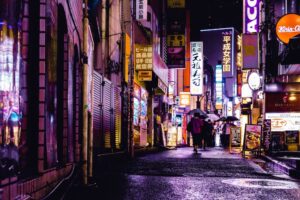 Foreigners relocating to japan for work has been increasing lately.
Since Japan's population consists of senior citizens, japan has been offering a lot of jobs. The country is looking for professionals, entrepreneurs, engineers, managers and researches.
The quality of life is very high in Japan. And the country is innovative with state of the art infrastructure and technology. It is the ideal place to start a career abroad. Companies in Japan offer excellent expat benefits packages too.
Japan has much higher salary when compared to other nations, high job security and excellent social security benefits. Japan also offers great job stability, pension, medical care and travelling to its employees.
New Zealand :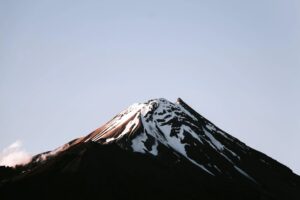 According to global expat index. New Zealand is one of the best countries to live and work in as an expatriate. It ranks fifth in place for the best country for expatriates in the world. The cost of living in the biggest cities in New Zealand is much lower compared to major cities like London, United Kingdom. The country has also scored very high in terms of career progression and job security. This is one of the best reasons to move to New Zealand for your career.
The population is relatively small and the people are friendly which makes the country very appealing to foreigners. Due to New Zealand's growing economy, the country is providing a ton of new job opportunities for people. New Zealand ranked sixth in the world in terms of work and life balance.
Canada :
Canada is one of the best places to live in and not just in terms of work and salary. Work and life balance in Canada is exceptional, the country is great for families and there is basically no language barrier. According to HSBC Expat Explorer Survey, it ranks 17th in terms of salaries. Although, in terms of disposable income it ranks 9th. In terms of overall criteria, Canada is ranked third.
Canada is very appealing to foreigners looking for career and lifestyle development. A highly skilled professional will make around 90,000 to 150,000 dollars per year. Senior managers utilities, goods production, construction and transportation make around 75,157 to 141,569 dollars. In the field of finance and communications, senior managers will make around 77,805 to 129,62 dollars a year. Whereas, engineering managers make around 68,100 to 172,000 dollars a year.
The Canadian banking system is one of the strongest banking systems in the world. It has great banking systems and a strong financial network. The unemployment rate is very low in Canada among young people. Canada has a great healthcare system and provides paid leave and paid holidays which make it an excellent place to work in.
United Kingdom :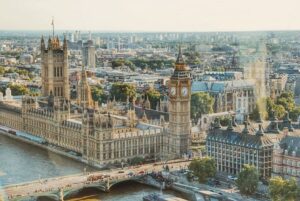 United Kingdom is one of the highest paying countries in the world.
In terms of AI, digital and scientific innovations, finance and IT, United Kingdom excels when it comes to these. Unemployment rate in the United Kingdom is exceptionally low and the country offers decent financial incentives to people to relocate and work in the United Kingdom. An expat professional in the United Kingdom makes around 390,000 dollars a year on average including benefits in case they are relocated by the company. Other perks include the strong economy, great work areas, high standard of living, longer paid holidays and free healthcare. UK is leading in science and technology too which provides plenty of job opportunities for people looking to relocate and work in the United Kingdom.
If it is time for a change for you to advnace your career and get a higher salary then you could consider moving to one of these countries.