These fascinating facts will leave you in awe!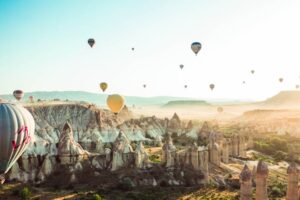 Turkey is a popular tourist destination famous for its spectacular natural wonders, rich history, ancient cultural sites, luxurious beachside resorts and delectable food.
You may know this about Turkey but there is more to the beautiful country that many people don't know about.
Here are ten astonishing facts about Turkey you didn't know !
Turkey is filled with myriads of cultural heritage :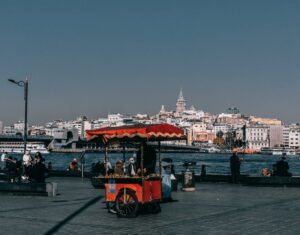 Turkey has a number of stunning cultural sites that are declared as Word Heritage Sites by UNESCO. There are 62 more spots in Turkey that are on the unconfirmed list to be a part of UNESCO's world heritage sites. The cultural and ancient world heritage sites date back to the biblical era and medieval times. These popular sites make Turkey a popular tourist destination. Specially for history buffs and culture appreciators. Aphrodisias, Archaeological Site of Ani, Archeological Site of Troy, Arslantepe mound, Burse and Cumalikizik ( the birth of the ottoman empire, city of safranbolu, ephesus are some of the famous world heritages sites in Turkey
Santa Claus isn't from North pole but from Turkey :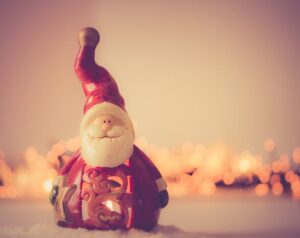 Saint Nicolas also known as Santa Claus was in fact born in Patara, Lycia. Far far away from North pole. He was a devoted Christian who served as a bishop in a city in Turkey.
Saint Nicolas is not the only saint with roots in Turkey. Other biblical figures like Mary has connections to Turkey too. It is said that the Virgin Mary's resting place might be near the area of Ephesus.
Biblical figures like the prophet Abraham is said to be born in Turkey, specifically in Sanliurfa. In fact, Turkey is also mentioned in the bible although with a different name. Turkey is referred to as Adramyttium in the book Acts 27:2.
There is a lot of religious history and influence in Turkey.
Tulips were introduced and popularised by Turkey :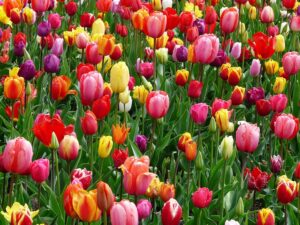 The Ottomans adored the flower tulip and popularised it in the European continent. The origin of tulips remain unknown to this day. A Flemish embarrassed is said to have sown the seeds of the tulip flower in Holland around the 16th century. Making the flower highly popular in the Netherlands. Even though tulip is the national flower of Netherlands, it wasn't originated there. Its roots belong in Turkey.
Turkey is home to one of the largest and oldest malls in the world :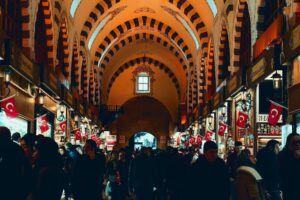 The grand bazaar in Istanbul is among the most visited bazaars (markets) in the entire world. This giant and spectacular bazaar was listed as the number one and the most visited tourist attraction site in Istanbul in the year 2014.
Around 91 million people visit Istanbul's grand bazaar each year. Grand Bazaar also known as kapali Carsi dates back to the 15th century precisley1455. It was originally establish by the Ottoman empire. The Grand bazaar gets around 40,000 visitors and customers on a daily basis. It includes over 3,000 shops that cover 61 streets and takes up a total of 333,000 square feet. You can basically get everything you are looking for in one place at the Grand bazaar. Be it silk, ceramics, jewellery, copperware, or antique handicrafts, etc. There are tons of jewellery stores in the massive grand bazaar, in fact more than there used to be before.
Turkey is home to a range of splendid peaks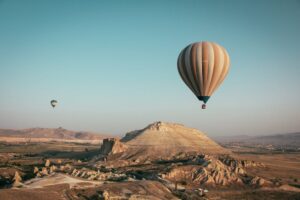 Turkey comprises of massive and beautiful mountain ranges. It makes Turkey the perfect place for skiing. There are a ton of striking ski resorts by the spectacular snow capped mountains. The Palandoken mountain located in Erzurum stands at a staggering 10,200 feet which is 3,125 metres. Making it Turkey's highest peak. Mount Palandoken is the longest natural ski slope in Europe. Mount Ararat is considered the tallest mountain In Turkey. Ararat is a beautiful snow capped active volcano mountain which is very popular all over the country. one of the most famous peaks in Turkey, the historic Mount Nemrut was discovered by a German engineer in 1881. Mount Nemrut has a great deal of historic signifinace and was declared as a world heritage site by UNESCO in 1987. Other popular mountains in Turkey are Mount Sis, Mount Hasan, Mount Sipylus,  Mount Suphan, taurus mountain,  Mount Erciyes, Mount Ida and more.
Turkey is constantly making new flora discoveries :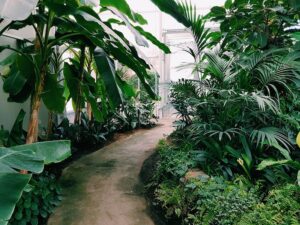 Turkey has a diverse and wide range of flora and fauna. In fact, the plant and animal species are so many that it makes the country one of the world's top 35 biodiversity hotspots. Turkey contains around 10,000 plant species and 80,000 different types of animal species.
This is a fantastic place for nature and horticulture enthusiasts.
Every 10 days a new species of plant is discovered in Turkey which is a mind boggling fact on its own. There are over half a dozen bird sanctuaries located in turkey for bird watchers and tourists.
Popular bird sanctuaries in Turkey you should stop by are Manyas Bird Sanctuary, Sultan Sazligi Bird sanctuary, Izmir bird sanctuary, Nallihan bird sanctuary, Bafa lake bird sanctuary, Goksu delta bird sanctuary and Birecik Bird sanctuary among others.
Turkey is known for its massive production of hazelnuts :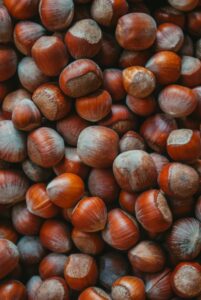 The country is the largest producer of filberts in the world. Turkey's production of hazelnuts cover around 72.9% of the world's total hazelnut supply. Around 15 percent of the hazelnut crop is produced in the central region of turkey. Sixty percent of it is produced in the black sea region. Turkey is called as the hazelnut capital of the world.
8 out of every 10 units of hazelnuts consumed all over the world is produced in turkey. The hazelnuts are produced by 60,000 small farms throughout the country's northern coast.
The city of Istanbul is located in two continents :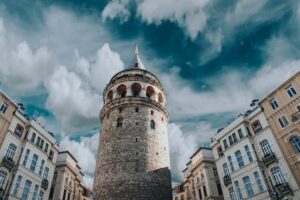 Istanbul resides on two continents and the huge city is parted by a strait called the Bosporus. Istanbul consists of part Europe and part Asian continent. Statistically speaking ninety five percent of Turkey is situated in Asia and the rest five percent is located in the European continent.
Istanbul is not Turkey's capital :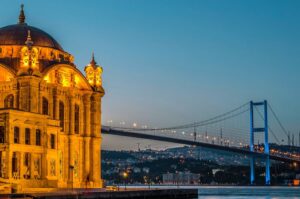 Popular to contrary belief, Ankara is the real capital of turkey and not Istanbul. Istanbul is just the largest city in Turkey. Ankara is the capital. Ankara is the second biggest city of Istanbul. It has a population of around 5.5 million people.
Ankara used to be  known as Angora. Ankara is Turkey's important trade centre and is now a major cultural, trading and art hub.
Splendour of the Turkish coffee :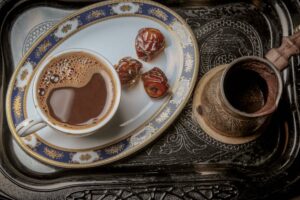 A different method is used to prepare Turkish coffee. The coffee is not brewed or mixed with hot water. It is prepared by boiling the coffee. Popularly made with Brazilian rio minas and Arabica beans.
The coffee remains warm for long because of the foam on top. Turkish coffee is served in tiny cups and it is supposed to be sipped on slowly. Coffee in turkey is usually consumed right after a huge meal. The Turkish coffee is locally known as Kahve/Turk kahvesi.
Some water is consumed before having Turkish coffee to cleanse your palette. The coffee is supposed to sipped slowly, so that the coffee grounds are not disturbed.
Now you know more interesting facts about Turkey before heading there for your next vacation.