Your next vacation destination at sea!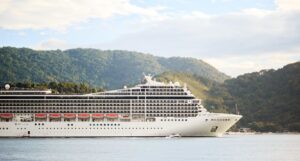 If you're looking to plan a cruise vacation and are confused about where to go. Worry no more! There are a ton of beautiful destinations to visit while cruising. Filled with natural wonders, beautiful marine life, stunning landscape and a ton of fun activities to enjoy.
Here are the best 16 destinations for your next cruise vacation.
The Caribbean :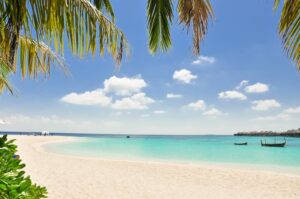 The Caribbean is one of the most beautiful places to cruise. It makes the perfect destination for a cruise vacation. Popular for its stunning beaches with white sands and turquoise blue waters. The Caribbean has a lovely warm weather suitable for a cruise vacation. Filled with splendid beaches and plenty of islands. Perfect for water based activities and aquatic adventures like swimming, scuba diving, snorkeling and jet skiing, etc. the islands and beaches have great food outlets close by to grab a bite after a swim. Relax and unwind by the shore. These islands are a great place to get some beautiful pictures for your Instagram and snapchat too. with some of the most picturesque scenery a destination can ever offer.
Shore excursions are fabulous in the Caribbean. Immerse yourself in the culture of the town and cities. Indulge in water sports, look at the spectacular sights and more. Some of the best cruise lines and shore excursions in the Caribbean are Royal Caribbean Shore Excursions, Norwegian Cruise Line shore excursions, MSC Cruises, Celebrity cruises, etc.
The Greek Islands :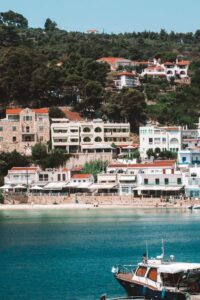 The Greek islands are a gorgeous cruise vacation destination. You will get a chance to stop by many beautiful islands along the way. Some of the most visited cruise destinations and the most popular are the Greek islands. The perfect timing to cruise around the Greek islands are from April to October. You cannot skip out on Mykonos while cruising the Greek islands. Popularly called as the island of the winds. Famous for its vibrant doorways, classic windmills, crystal clear blue waters and plenty of local and luxurious stores.
Mykonos hosts some of the best beach parties. Santorini is another great cruise destination in the Greek islands. Visit the Rhodes Island for some beautiful architecture, history and culture, delectable food and a relaxing break. Other gorgeous destinations you will come across on the cruise vacation are Corfu, Athens, Paros, Crete and Syros, etc.
Mexican Riviera :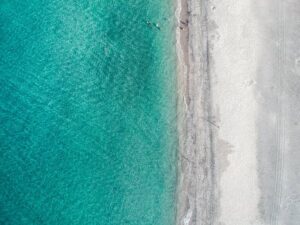 Mexican Rivera is on the list for top cruise destinations in the world. It has always been a very popular cruise vacation destination. The Cabo San Lucas is a stunning place to cruise along. Stop by for a chance to catch some sights of whales. a famous place for whale watching and nature enthusiasts. There are loads of gorgeous beaches and splendid landscapes across. Hop on a boat tour to the striking EL Arco and enjoy the crystal clear waters. go sightseeing and watch the beautiful waterfalls of Puerto Vallarta. Mazatlan has a world class fishing port for fishing enthusiasts. Catch a tuna or two. Cuba has spectacular marine life. It's the perfect place to go scuba diving and snorkeling.
Explore the beachside cities and try some delectable Mexican cuisine. The Malecon is a popular tourist destination on any cruise vacation itinerary. Take a walk across the Malecon, do some local shopping and immerse yourself in the culture. Grab tasty dishes like pozole and tamales by the beach.
The Mexican Riviera has endless touristy things to do and beautiful places to stop by on a cruise vacation.
Western Europe :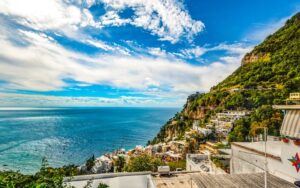 The western Mediterranean region is one of the most popular cruise vacation destinations. Popular ports along the way are Spain, Italy, France, Lisbon, Porto, Canary Islands, Tunis among others. The best time to visit western Europe is late fall and early spring seasons. Major airlines that sail through western Mediterranean are Holland America, Norwegian, princess, royal Caribbean and celebrity, etc.
Barcelona in Spain is one of the most vibrant stops along the cruise route. There is a ton of exceptional architecture, art and museums. From culture to food to shopping, Barcelona has got everything covered. Florence, Italy is a must on any cruise vacation here. Popular for magnificent artwork and painting by some of the world's most renowned artists. Florence is filled with several museums and sights to see. The Amalfi coast and island of capri are some of the popular and beautiful places to check out in Naples, Italy. And you definitely cannot miss out on the French riviera. With Saint Tropez. Monaco and Monte Carlo, the French riviera has so much to offer. Beautiful villages, museums and casinos. The French countryside is filled with loads of cafes, shops and restaurants. Italy again has a lot of beautiful sightseeing opportunities. Museums, cafes and piazzas to visit.
Panama Canal :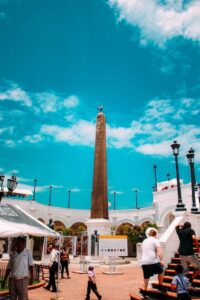 Panama Canal is a fascinating cruise vacation destination. Explore the masterpiece and wonder that is the Panama Canal. Check out the Miraflores Locks and its workings. Stop by Casco Viejo, a historically significant site. There is so much culture to explore here. Go to the many cars and restaurants in Casco Viejo. Visit the local stores and try out the delicious food during your cruise vacation.
Japan :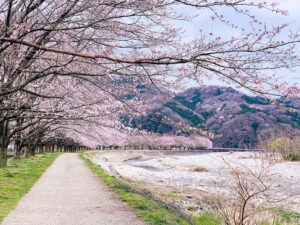 Japan is filled with both natural wonders and architectural masterpieces. On your cruise vacation to Japan, you will come across a ton of culture, history, architecture, sights and delicious food. Japan is well known for its innovation, design, modernity and futuristic technology. During the spring season, you will get a chance to see the beautiful and famed cherry blossom trees in Japan.
On the tour, stop by the vibrant cities of Japan and stunning landscapes like the snow capped mountains, islands and beaches.
British Isles :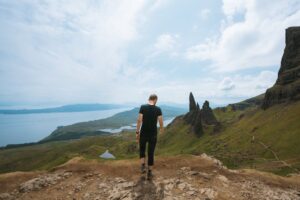 The British coastline is filled with stunning natural beaty, beautiful port towns, rich history and exquisite wildlife. There are several beautiful beaches to explore with tons of water based activities. Go trekking across the gorgeous landscape. Visit the Pemrokeshire coast, the isles of man, Scilly, Rathlin island and the river dart, etc.
Try out the delicious sea food and popular dishes in the British coastline.
Iceland :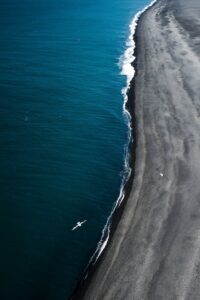 Iceland is a destination that has everything in one place. Undoubtedly, one of the most perfect cruise vacation destinations.
A fascinating place with age old volcanoes, quaint vishing villages, waterfalls, snowcapped mountains and hot springs. Trek through the fjords surrounded by snow capped mountains, go birdwatching and sightseeing. Stop by the beautiful waterfalls, natural wonders and check out the gorgeous wildlife in Iceland.
Galapagos :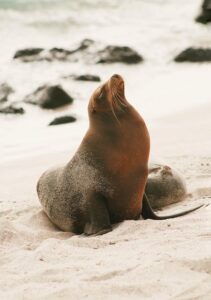 Galapagos has one of the most distinct sceneries and a diverse biogeographical environment. Popular for unique wildlife like giant tortoises, iguanas, tortoises, sea turtles, penguins, sea lions and more. You can even swim with sea lions here. Don't forget to take pictures with the giant tortoises. Stop by the fantastic Andean city on the way. The city has a vibrant nightlife, some delectable food and beautiful landscape all around. It is the perfect cruise vacation destination. A lot of nature, culture and good food.
Bordeaux :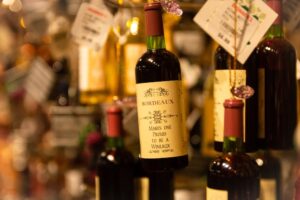 Globally renowned for its wineries, gastronomy and variety of wine.
You will find every kind of cheese imaginable here. Perfect for foodies and farmers market enthusiasts. It's a paradise for oenophiles. There are a ton of wine tasting tours available at Bordeaux along your cruise path. Check out beautiful medieval cathedrals that are now a UNESCO World Heritage Site. Filled with plenty of monuments and museums. Bordeaux has a lot of rich history and culture to learn about. Visit the stunning Chateau de La Brede and Chateau de Cadillac and other spectacular destinations that you will com across on the cruise vacation.
Do not miss out on these beautiful cruise vacation destinations that are some of the best destinations in the world.