Do not skip out on these places in Indonesia!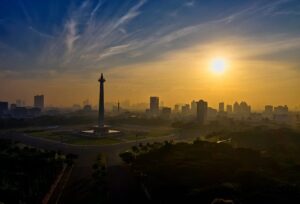 Indonesia is one of the most beautiful countries in Southeast Asia. Famous for its natural wonders, scenic landscape, active volcanoes, many wonderful beaches and islands. Indonesia is a popular tourist destination. It is home to the ultra famous island of Bali. Indonesia has a ton of diversity, unique traditions and culture. The country boasts lush tropical forests, several pristine beaches with perfect diving and surfing spots. The wildlife in Indonesia is diverse and exquisite. And it is ideal for active, sporty and enthusiastic tourists since there are plenty of hiking sites. Not to mention the food there is quite delicious.
Indonesia's tourism industry is quiet strong with over 16.1 million tourists visiting the country in 2019.
If you're looking to plan your next vacation, you should definitely add Indonesia to the list of plausible destinations.
Indonesia has a ton of impressive tourist places to offer but here are the best ones you should visit.
Bali :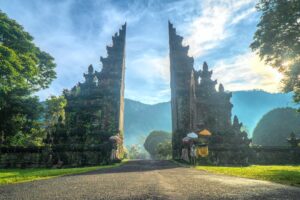 The island of Bali is undoubtedly the most famous and favourite tourist destination of Indonesia. A place for both adventure and relaxation. The pristine white sand beaches with crystal clear waters and lavish resorts are perfect for unwinding and relaxing. Take a stroll across the shore and soak yourself in the nature. Bali has everything there is in a tourist destination. Amazing food, adventurous activities like hiking, trekking, diving, surfing and other water based activities. Shopping destinations, unique culture and never ending natural wonders. Must visit tourist attractions in Bali are Pura Tanah Lot, Mount Batur, Ubud Monkey Forest, Ubud Art and Culture, Tegallalang and Jatiluwih Rice terraces, Pura Ulun Danu Bratan, Seminyak shopping and the Nusa islands among others.
Tanjung Puting National Park :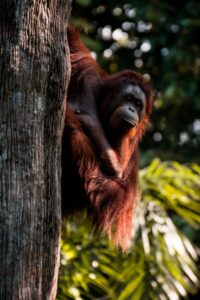 Tanjung Putting National Park in Borneo is home to orangutans, reptiles, primates and birds. The national park in Kalimantan has the biggest orangutan population in the planet. There has been a sharp decline in the orangutan population but Indonesia has sanctuaries that rescue and protect these beautiful creatures. Some of the orangutan species are endangered too. you will get see orangutans up close in living in their natural habitat. Visit during the daily feeding hours for a more exciting experience. There are around eight species of monkeys in the park. Spot the wild orangutans swinging across the lush trees. Trek through the jungle and look at monkeys, orangutans and deer and more.
Borobudur :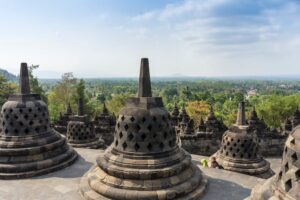 Borobudur Temple is one of the most famous tourist destination in Indonesia. It is a historically and culturally important landmark in the country. very significant to the Buddhist religion and culture. the ancient temple is one of UNESCO's  top world heritage sites. The temple is the largest Buddhist temple on the planet. The Borobudur temple is a place of worship and a pilgrimage site for Buddhists.
It was built around the 8th century. Visit the Borobudur temple during sunrise to see it in all its beauty.
Other tourist places to visit in Borobudur are the Borobudur museum, museum MURI and chicken church, etc. don't forget to trey the local dish called red tail catfish (Mangut Beong). A popular spicy must try dish.
Sacred Monkey Forest in Ubud :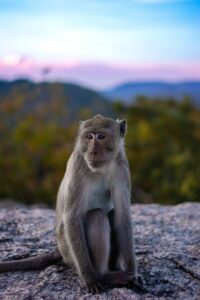 One of the most famous tourist attractions in Indonesia. Sacred monkey forest is a beautiful temple and forest complex where several monkeys have been residing for hundreds of years.
The place is also considered to be holy on the island.  The Monkey Forest is home and a sanctuary to the long tailed Balinese macaque.
A very common species of monkey in South east Asia. Sacred monkey forest is visited by more than 10,000 tourist every month.
Gili Islands :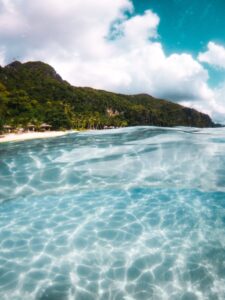 Gili islands us filled with stunning beaches and exquisite marine life. This place is perfect for adventurous tourists and backpackers. It is home to a turtle sanctuary, you may even get a chance to snorkel with the turtles. Water based activities like diving, snorkelling, surfing, fishing, water sports and more are offered in Gili Islands. Relax by the beaches, go island hopping and have some delicious authentic Indonesian food at the many restaurants in Gili Islands.
Mount Bromo :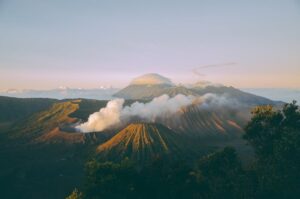 Indonesia is filled with active volcanoes. Mount Bromo is one of the most famous natural wonders in Indonesia. the most active volcanoes is in the country is mount bromo.  The mountain is the most climbed mountain in Indonesia. the scenic views of Mount Bromo are best viewed during sunrise. Mount bromo is located in Bromo Tengger Semeru National Park that also includes another famous mountain called the Mount Semeru.
Kalimantan, Borneo :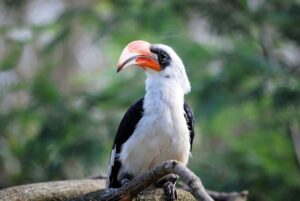 Borneo is full of culture and exotic wildlife. Home to diverse and beautiful animals like orangutans, pygmy elephants, Sumatran rhinos, exotic birds. You may find birds such as hornbills, black crowned pitta, rhinoceros hornbill, white bellied woodpecker and several other types in Borneo's rainforests.
The place is full of adventures. You can take a boat trip in the lush mangroves by the Kahayan river or go trekking and boating in the Sebangau national park.
Tana Toraja :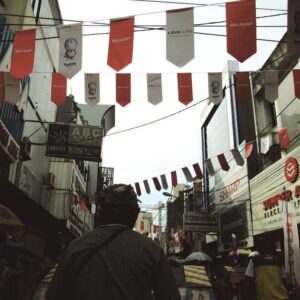 Tana Toraja is a very unique tourist attraction in South Sulawesi Province, Indonesia. The Tongkonan is an architectural wonder with boat shaped houses and distinct infrastructure. The people in Tana Toraja are very welcoming, friendly and helpful toward tourists. Visit the Buntu Burake statue, stop by the torajan market and check out Gunung Nona Enrekang.
Lake Toba :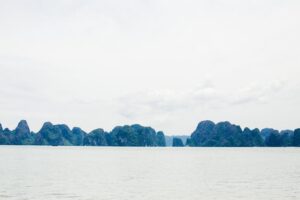 Lake Toba is a distinctly beautiful natural wonder which is both a lake and an active volcano. It is perfect for adventurous and enthusiastic tourists. You can go water skiing, swimming, fishing, or canoeing. Other things you could do at Lake Toba are having a meal by the lake, sipping on some coffee, trying Batak food and hiking the Gungun Sibayak.
Mount Krakatau :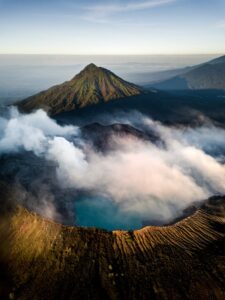 Mount Krakatau is one of the most famous mountains in Indonesia. you can set up camp by the mountain and go hiking. Enjoy the top from the view and take some beautiful pictures. You could go snorkelling in Krakatau.
Gunung Rinjani :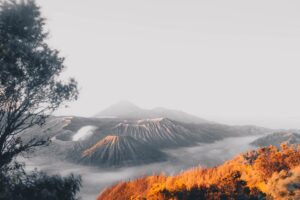 Gunung Rinjani is one of the most popular tourist attractions in Lombok. Rinjani is one of Indonesia's popular volcanoes. Located in Rinjani National Park, the park offers a lot of tourism. There are trekking opportunities where you may spot ebony leaf monkeys, sulphur crested cockatoo, long tailed macaques and many more exotic animals.
Raja Ampat :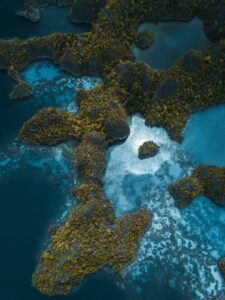 A tropical paradise filled with green cone shaped islands on clear turquoise blue waters. Ariel views of the islands are exquisite. It is a popular site for diving and snorkelling amongst tourists. The marine life is so diverse here and the coral reefs present are the most biodiverse in the world. You will see colourful sea creatures and beautiful coral reefs underwater. Go hiking in Piaynem and also try walking on Pasir Timbul (the floating island).
Pura Tanah Lot :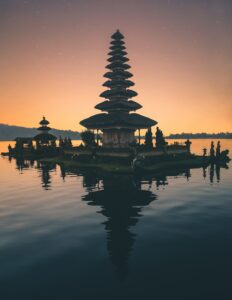 Pura Tanah Lot is Bali's most popular tourist attraction. The temple is very popular and draws tons of tourists. It looks glorious around sunsets. Pura Tanah Lot is located on the south coast of the beraban Village. Close by is the Tanah Lot market that has various stalls, where you can buy some souvenirs to take home.
Banda Islands :
Banda islands located by the Banda Sea are a collection of 10 beautiful islands. The Banda islands offers ideal diving spots for divers. You may see sea turtles, sharks, whales, Ambon scorpionfish, lobsters and many more diverse marine creatures.
Jatiluwih Rice Fields :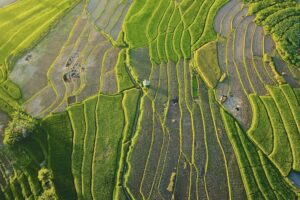 Jatiluwih rice fields of Bali is a popular tourist attraction in addition to the many beaches of Indonesia. The green and lush rice terraces in the Jatiluwih rice fields are declared a UNESCO cultural landscape.
Do not miss out on these beautiful places in Indonesia.