Affordable Places to Holiday at This Summer!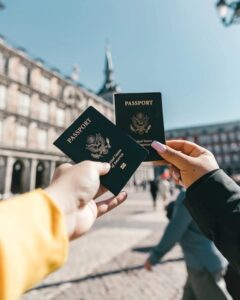 If you've caught the travel bug and do not want to spend a ton on a vacation, no worries. There are plenty of places you can travel to on a budget. Don't put off travelling because you think it will break the bank. Travelling can be fun and affordable too. Provided you choose the right place to visit.
Here's a list of 15 places you could visit this summer within your budget.
Indonesia :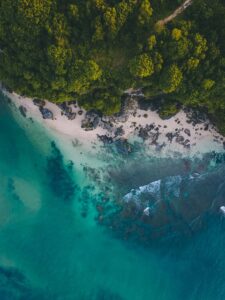 Indonesia is filled with beautiful islands. Boasts the world famous island of Bali. One of the most popular tourist destinations. Indonesia has to be one of the cheapest as well as the most affordable tourist place in Southeast Asia. Indonesia comprises a myriad of gorgeous beaches filled with pristine white sands and turquoise blue waters. surrounded by lush greenery and scenic landscapes. The wildlife in Indonesia is extremely diverse and spectacular. You will find affordable resorts to stay by the beach. A 20 to 25 dollar per day budget will be more than enough to tour Indonesia.
Turkey :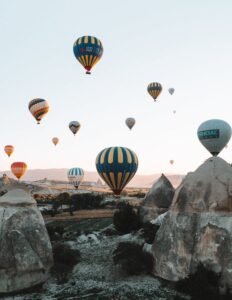 Turkey is known for its natural wonders, cultural heritage and beauty. Super affordable for tourists with loads of touristy activities to offer. Turkey is popular for its stunning historical buildings, diversity, culture, delicious Turkish cuisine and an amalgamation of European and Asian elements wrapped up all in one place. You can cover most of Turkey with thirty to fifty dollars a day in your budget.
Vietnam :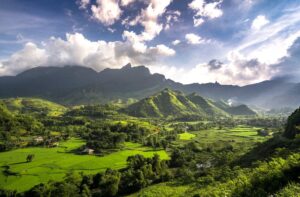 One of Asia's cheapest tourist destinations. Vietnam is the ideal place for nature lovers and history buffs. Full of culture, history and scenic landscape. Vietnam boasts beautiful limestone mountains, pristine white sand beaches and lush terrace rice fields. Being the home to seven UNESCO world heritage sites makes Vietnam an even popular tourist destination. The Vietnamese food is affordable and delicious too. touring around Vietnam is very affordable. An estimated spending cost will be around 25-45 dollars per day.
Popular tourist destinations you should visit are Sapa Countryside, Halong Bay, Nha Trang among others.
Mexico :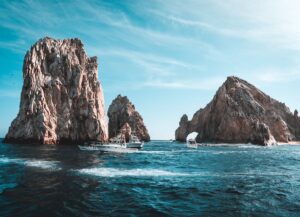 Mexico is famous for its vibrant culture, deliciously spicy food, beachside resorts and beautiful beaches. Beaches Cancun, Cabo and Tulum are some of the most popular and beautiful beaches in the world. The local culture is fascinating and diverse. Cities of Mexico are vibrant and full of life. Mexican cuisine is delectable and has become a favourite all over the world. You will require about 40 to 60 dollars per day to tour around Mexico. It is an affordable and dun place to visit.
Thailand :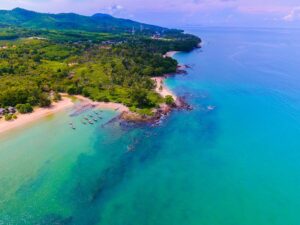 Thailand is one of the most visited tourist destination in the world. It is also one of the most affordable countries to visit in Asia. Filled with several beautiful islands, gorgeous beaches and glamorous futuristic cities. Tourists do not have to spend a lot to travel across Thailand. The spending cost is very affordable in Thailand. An estimated spending cost will be around 50 dollars per day in Thailand.
Some popular tourist attractions to visit are the grand palace, Railay beach, Koh Phi Phi, Khao Yai National park and more.
Colombia :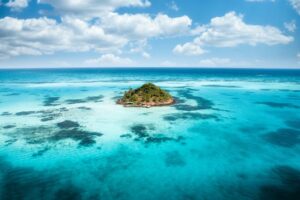 Colombia is an affordable tourist destination in the north western south American region. It is filled with lively cities, diverse wildlife and lush tropical forests. The geographically diverse landscape makes it the perfect place for kayaking, rock climbing, diving, rafting, surfing and more. It is also very budget friendly. 50 dollars per day will be more than enough to tour Colombia. Famous tourist places to check out are Eje Cafetero, Cartagena, Leticia, Medellin and Tayrona National Park among others.
Romania :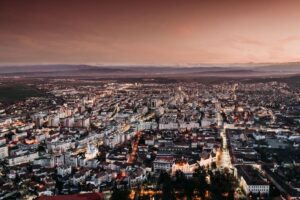 Romania is one of the most affordable countries to visit in Europe. The country has an abundance of stunning beaches, lush forests and snow capped mountains. It is undoubtedly a beautiful country with a scenic landscape. Romani boasts several UNESCO world heritage sites. Estimated cost to tour around Romania will be around 30 – 60 dollars a day. Some popular tourist destinations to stop by in Romania are Poiana Brasov, Salina Turda, Piata Mare, Bran Castle and Corvin Castle among others.
Cape Verde :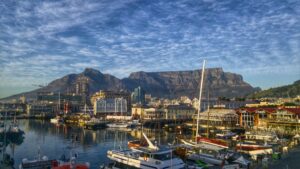 Cape Verde is also called 'Cabo Verde'  which means Green Cape. It is a popular yet affordable tourist destination. Filled with gorgeous beaches, stunning islands, delicious food. The pleasant climate makes the country very appealing to tourists. Tourists on a budget can choose from plenty of affordable holiday packages Cape Verde offers. 45 to 70 dollars a day is sufficient to tour around Cape Verde. Outdoorsy and touristy activities you could try out are sailing, kite surfing, windsurfing, surfing, sea turtle watching, diving, hiking, wine tasting and kayaking and more.
Georgia :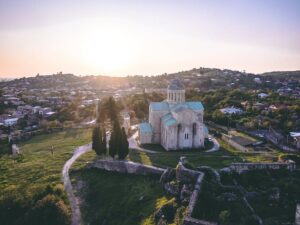 Georgia is a beautiful country in the European continent and an affordable tourist destination. The country is full of historic buildings, historic architecture, soviet era structures and Georgian wooden made houses. People who love history and appreciate architecture will have a field day in Georgia. There is a lot of culture and the art scene is splendid. You can tour around Georgia with a budget of 20 – 40 dollars per day.  Famous places to visit are the stone mountain park, blue ridge, Georgia aquarium, Athens, and golden isles among others.
Albania :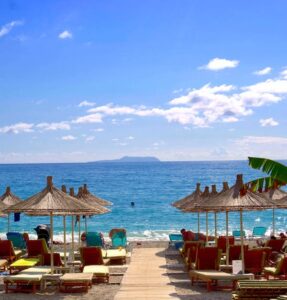 Albania is a gorgeous country in the European continent. The country is overflowing with natural wonders such as scenic beaches, beautiful Albanians alps and historical towns. It is one of Europe's most budget friendly countries with affordable food and accommodation cost. The estimated spending cost will be around 25 – 50 dollars per day to travel around Albania.
Prague, Czech Republic :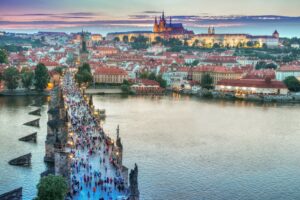 Czech republic is a very affordable European country to visit in 2022. The tourism industry in Prague offers a ton of options for tourists to enjoy. Transportation in Prague is very affordable and convenient. A hostel costs around 10 dollars a night and beer starts from a dollar in a Prague pub. Stay and food are affordable in Prague making it a very budget friendly tourist destination. Prague has great nightlife and historical tourist sites to visit.
Belgrade, Serbia :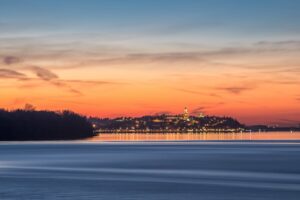 Belgrade, the capital of Serbia is a budget friendly tourist destination in Europe. The beautiful city has plenty of tourist attractions. You can get around Serbia conveniently with low bus and flight fares. Food and stay are very affordable in Georgia too.
Spain :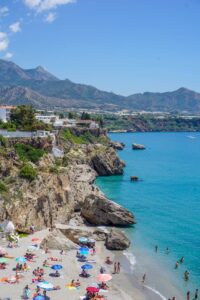 Spain makes it on the list since it is an affordable tourist country compared to other European countries. It has a ton of affordable restaurants and convenient transportation system. stop by the many cathedrals and popular beaches. Stores sell bottles of wine, bakery items and salads for under ten euros.
Bosnia-Herzegovina :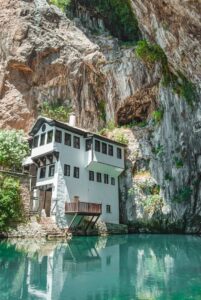 A beautiful Balkan country with rich history and unique architecture is yet another affordable south-eastern European tourist destination.
Compared to its neighbouring countries, Bosnia-Herzegovina is very affordable and budget friendly. 30 to 50 dollars a day is sufficient to travel around Bosnia-Herzegovina. Popular tourist destinations to visit in Bosnia-Herzegovina are Una National Park, Jajce, Banja Luka, Blagaj, travnik and Jajce, etc.
Cuba :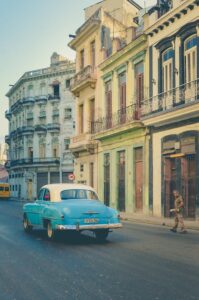 Cuba is a charming country which is famous for its beaches, interesting architecture, cigars, Cuban cocktails and classic American cars. It has some declared UNESCO World heritage sites too.
You will find affordable accommodation and delicious food in Cuba. It is certainly a budget friendly country. An estimated spending cost of 40 to 65 dollars a day is more than enough to tour around Cuba.
Make sure to check out some of these budget friendly tourist destinations or your next vacation this summer.