Thailand, The Land of Smiles is an epic bucket list vacation destination for globetrotters. This beautiful country has it all, the spectacular city life of Bangkok, delicious cuisine and tasty street food, lush and green tropical forests, plenty of islands and beaches filled with palm trees, and much more. Thailand is the perfect escape for a refreshing vacation.
When it comes to budget, Thailand is pretty economical and affordable. Be it a family, student, or solo traveller, Thailand is suitable for all. The food is delectable, the hotels are remarkable, the hostels are reasonably priced for students and it is very convenient to get around Thailand. Millions of tourists visit Thailand each year, in 2019, 40 million tourists visited the country. Thailand is one of the top most visited country in the world when it comes to tourist destinations.
The best time to vacation in Thailand is between November and February. Though Thailand is a tropical country and is pretty hot and considerably sunny throughout the year. The monsoon does not really cause a hurdle during you vacation since the it doesn't rain for long periods of time. You can go back to enjoying the sunny land of smiles and the beaches it has to offer. It is pretty suitable to visit Thailand any time of the year.
Plus, when it comes to travelling to Thailand, the flight duration is just 3 hours 55 minutes. Thailand is around 2920 kilometers away from India and takes about 4 hours of air travel to land in this beautiful country.
Why Thailand?
Travel within Thailand is also very convenient and efficient. It does not take much time to travel between the jungles, islands, beaches and the city. Incredibly affordable travel options are available here. You could just take a bus or a ferry to go from place to place without wasting time traveling during you vacation.
Thailand is rich in history and culture. This scenic country has been ruled by various royal families and dynasties. There is so much history about Thailand to learn about. Important tourist destinations you should checkout to learn the history and culture of Thailand are Bangkok national Museum, Museum Siam and National gallery.
The country is filled with so much culture associated to Buddhism. The population in Thailand consists of 95% Buddhists and it is astonishing to see, learn and understand the Buddhist culture.
Very popular for its delicious street food, Thailand has the best street food in the world. The blend of spices and flavors produce delectable dishes like Green Curry, Satay, Pad Thai. The authentic spices make it even tastier. You can stroll through the street food stalls and try genuine Thai food or you could even go to authentic Thai restaurants and try famous Thai dishes.
The people of Thailand are known to be the friendliest in the world and are very welcoming to tourists. Their culture is impressive when it comes to showing gratitude and kindness towards people. Smiling is one of the nicest ways of communication for the Thai people. Hence, the country is known as the Land of Smiles.
Thailand is infamous for its wildlife, you can find the rarest, exotic and the most beautiful wildlife here. It is known to house around 10% of the total animal population in the world. Some magnificent creatures you will see here are otters, tigers, macaques, gibbons, porcupines, boars, manta rays and sharks. Thailand has plenty sanctuaries and animal parks, Khao Sam Roi Yot Marine Park is popular for dolphins, Kho Yai National Park is the perfect place to spot Asian elephants and Huai Kha Khaeng is where you can find leopards.
Thailand isn't just popular for beaches and islands, the city life here is impeccable. Some of the greatest cities in the world reside in Thailand. You cannot miss out on Bangkok, Pattaya and Chaing Mai for major tourist attractions like, the famous Big Buddha, the Grand Palace and upscale malls in Pattaya.
The beaches in Thailand have an infinite amount of water activities and water sports. Ocean enthusiasts can go Scuba diving to get an up-close view of the spectacular marine life. You can take boat rides through historic caves and try jet skiing and surfing the waves.
Here are the major tourist attractions you must visit during your seven days stay in Thailand.
1# Koh Phi Phi islands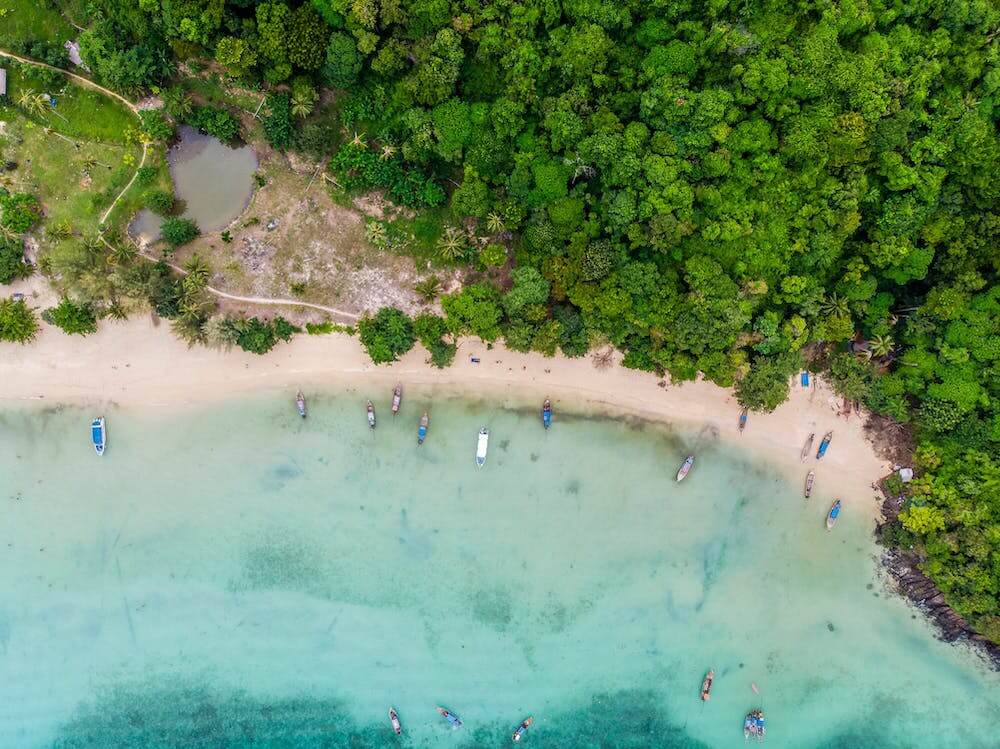 The Phi Phi islands are a group of six islands that consists of beautiful beaches and scenic views. The islands offer plenty of tourist activities too. Phi Phi islands are a popular tourist destination in Thailand for its resorts that are located around glimmering blue waters and sand dunes. It is the perfect spot to get sophisticated pictures for snapchat stories and your Instagram grid.
You can hire a wooden boat or rent a kayak to take you to Phi Phi Don which is the largest island among the Phi Phi Islands. The Monkey beach on Koh Phi Phi is infamous for its mischievous macaque monkeys, you can see them up close here but you will also have to be careful around them. The monkeys are known for their playful behavior of stealing cameras and food.
Another wonderful spot on the island is Long Beach, where you can catch a scenic sunset. If you're looking for some thrilling and adventurous water activities then Maya Bay is the perfect place or you. At Maya Bay, you can go snorkeling and scuba diving, dive off of cliffs, take a beautiful boat ride and go hiking too! Fun fact: the movie "The Beach" starring Leonardo DiCaprio was filmed at Maya Bay.
2# The Grand Palace, Bangkok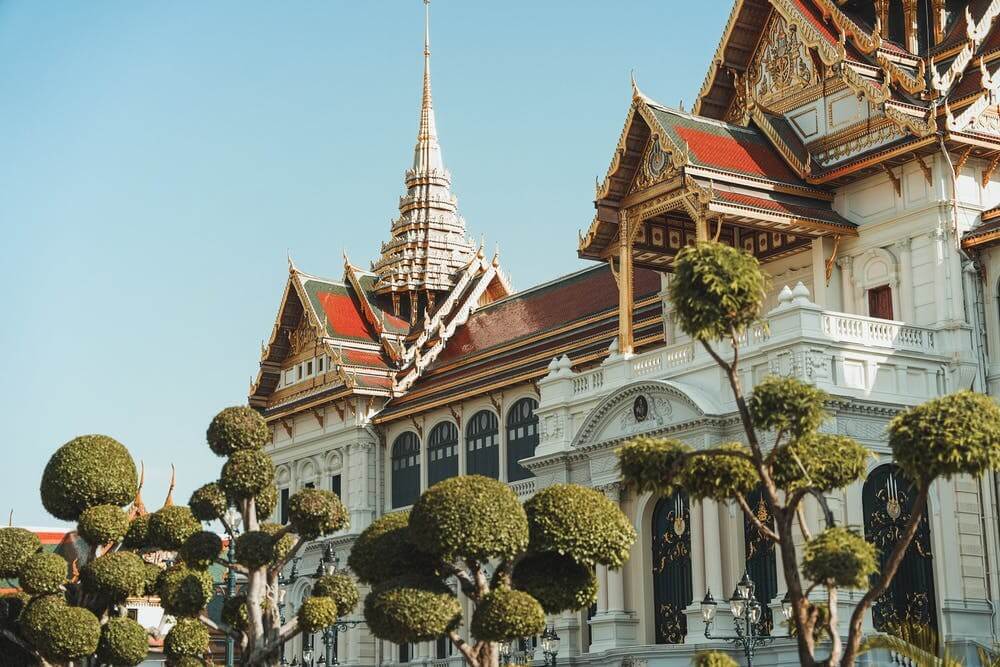 Any trip to Thailand is incomplete without taking a tour of the spectacular Great Palace located in Bangkok, the capital of Thailand. The Grand Palace, one of the greatest tourist attractions in Bangkok. The grand palace, a complex of buildings which is significant for its cultural and historical factors. It was the official royal residence of King of Siam since the year 1782.
It includes ancient artifacts, relics, antiquities, temples, royal halls and the famous Wat Phra Kaeo Temple. Other famous temples you could visit in Bangkok are Wat Arun and Wat Po.
The architecture of these ancient infrastructures is a true marvel and the details are immaculate, too good to miss out on.
3# Sunday Walking Street, Chiang Mai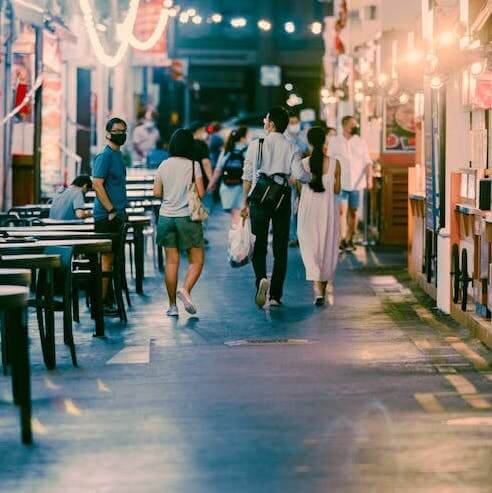 To relish the delicious street food Thailand has to offer, the Sunday walking street in Chang Mai is a must visit. Without having some authentic Thai dishes, your trip is incomplete. Sunday Walking Street has plenty of affordable tasty Thai food. The food stalls sell various kinds of food like Chicken satay, samosas, pad Thai, sweet roti, green curry, deep fried bananas and fresh fruit juices.
Other interesting things you will find here are local stalls and vendors selling handmade articles such has dyed textiles, essential oils, natural soaps, wall hangings, musical instruments and paintings, etc.
Other markets you could check out are Night Bazaar, Warorot Market and Saturday night walking street.
4# Pai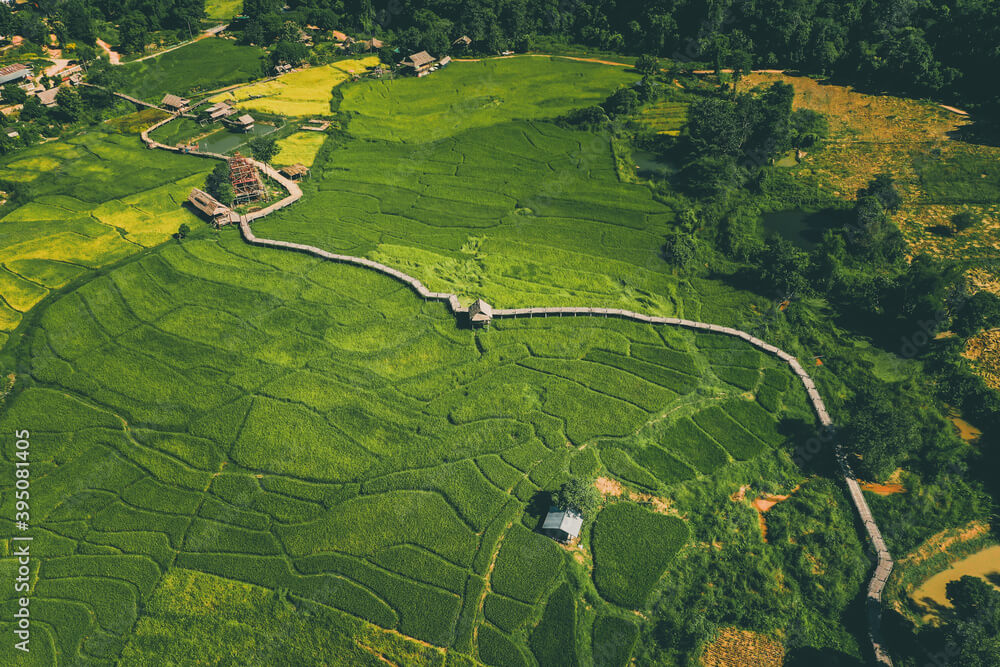 Thailand is globally renowned for its picturesque beaches but many are unaware of the beauty of the northern region of Thailand.
Northern Thailand is distinctly stunning in its own way. Famous for its hills, mountain terrains and nature, Pai is very popular among hippies and backpackers. There are loads of fun tourist activities to do in Pai that you will definitely enjoy.
Explore the Pai Canyon, The Pai canyon is perfect for hikers to catch beautiful views. You could also witness an exquisite sunset over the canyon and take wonderful pictures. Take a stroll around Pai's walking streets. During the nights, Pai's main street is filled with street food vendors where you can have delicious and authentic Thai food. The walking street also has shopping stalls where jewelry, clothes and postcards are sold. There is a range of cuisines and dishes you will find here.
Pai has beautiful waterfalls that you must visit. One of the most popular waterfalls is Mo Paeng falls. Mo Paeng Falls is gorgeous with tiny pools and a scenic view. You can also visit other popular destinations in Pai such as the Tha Pai hot springs, The White Buddha, Santichon Chinese village and the Container Café, etc.
5# Khao Yai National Park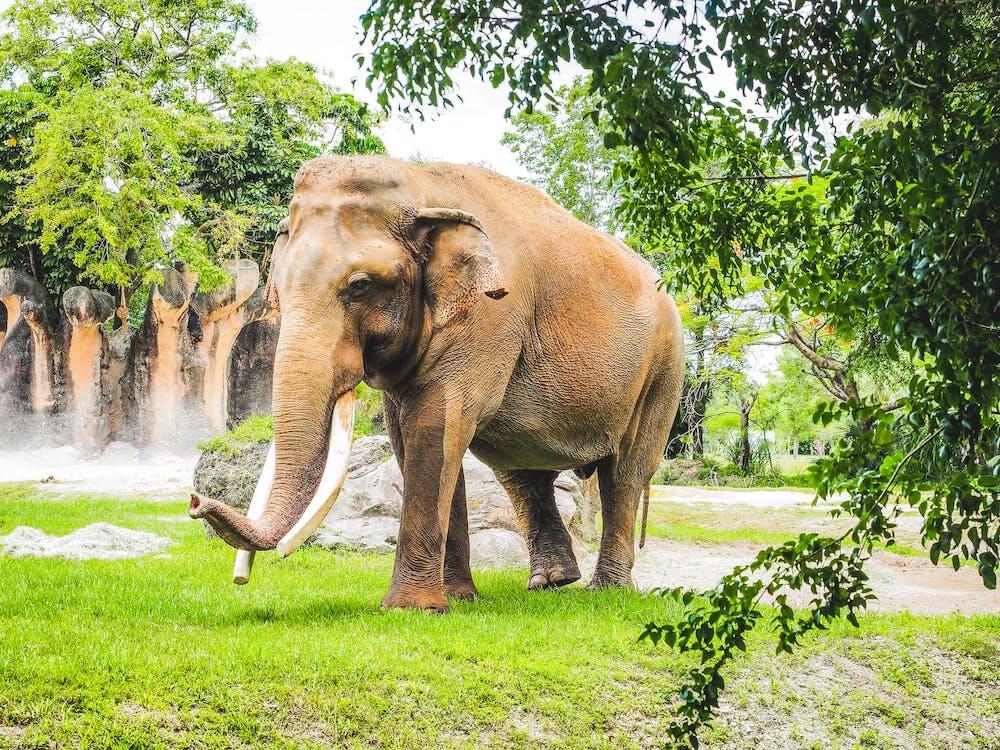 Thailand is known for its distinct wildlife. Elephants are admired by the Thai people and they are a major tourist attraction. At the Khao Yai National Park, you can see elephants in their natural habitat and get up close with them for the ultimate wildlife experience. You will find elephants around rivers and monkeys, exotic birds and various tropical animals that reside in the park.
Khao Yai National Park also comprises plenty of wonderful waterfalls. One significant waterfall is Haew Narok waterfall which is 150 meters tall and an even popular waterfall called the Haew Suwat waterfall. The Haew Suwat waterfall made a cameo in the movie 'The Beach' starring Leonardo DiCaprio. You could also camp in the park to catch a stunning sunrise.
6# Bangkok
The famed capital of Thailand, Bangkok is known for its glamorous cosmopolitan city life. The city is very futuristic and modern with spectacular skyscrapers and colorful streets. If you are someone who prefers modern city life over the countryside and nature, Bangkok is where it's at for you. Popular for its palaces and temples. Some of the must-visit temples are Wat Phra Kaew is also known as the Temple of Emerald Buddha, Wat Pho, Wat Saket, Wat Traimit, and Wat Mahathat, etc. You can take a cruise along the Chao Phraya River while enjoying the view of the city. Some of the most luxurious and upscale shopping malls reside in Bangkok, perfect for shopaholics. Lavish malls you could shop from are Siam Paragon, ICONSIAM, Terminal 21 and 'Emporium and EmQuartier', etc.
Other interesting places you should definitely visit are the traditional floating markets, Chatuchak Market and Lumpini Park, etc.
7# Khao Sok national park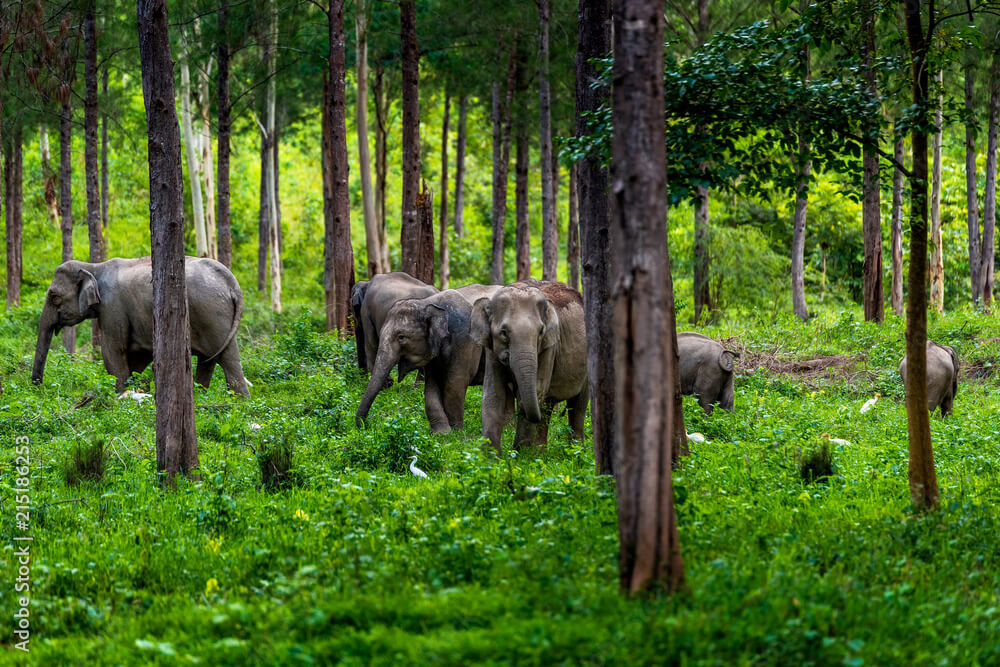 Khao Sok National Park, located in the southern region of Thailand is an age-old rainforest and a home to myriads of wildlife. This diverse rainforest has a ton of natural wonders and beautifully amazing creatures that you will come across.
This park is popular for the eco luxury camps that it offers inside the rainforest. You will find a variety of wildlife here like wild elephants, sun bears, tigers and many more. You can go trekking in Khao Sok, take a tour of Cheow Lan lake on a long tail boat, explore the Khao Sok river by floating on a bamboo raft or a canoe trip, go cycling around Khao Sok and see elephants while trekking, etc.
These are the major tourist attractions Thailand has to offer.
Follow this convenient itinerary to make the most of your trip and experience the Land of Smiles in its infinite beauty.