An easy to follow seven-day itinerary to tour Maldives!
The Maldives, a stunning collection of over thousand islands located in the Indian ocean is one of the greatest recreational diving spots in the world. Maldives is popular amongst tourist for its aquatic scenery, clear and clean blue waters, beautiful beaches and lavish overwater bungalows. A  must visit place for anyone who loves the ocean and adventurous water activities. The ideal place to unwind, take a break and relax on the beaches, explore the exquisite marine life, dive amongst beautiful coral reefs and sharks, enjoy the Maldivian culture and relish the delectable cuisine and more.
Maldives has a lot to offer and to fit it all in seven days is made easier with this seven-day itinerary that you can refer to.
Day 1: Arrive and relax by the beach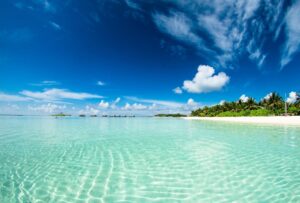 One the first day of arrival at the Maldives, it is best to relax and rest after a tiring flight. You could book a hotel at an island of your choice and stay by the beach. Evenings will be perfect for taking a stroll by the beach and admiring the gorgeous sunset. Nature lovers and enthusiasts can dwell in the paradise like landscape and appreciate the crystal-clear blue waters and greenery.  Go beach hopping and try out restaurants and cafes close by. Enjoy the local food dishes and authentic sea food in Maldives.
Day 2: Beaches, adventures, culture and cuisine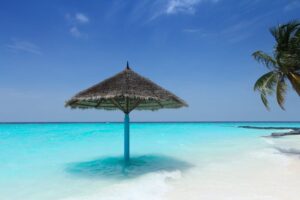 On the second day, you can visit famous tourist attractions and some beautiful beaches. The Bikini beach located in Maafushi Island is the perfect destination to unwind and enjoy the beach life. Blue waters, pristine white sands and a stretch of beautiful palms turn this beach into a paradise. Take a stroll by the shore, splash around the turquoise blue waters and quench your thirst with a delicious cold drink by the beach. This beach is also the perfect place to sunbathe and get that holiday tan you need. Plus, the scenic beauty is so alluring that you will want to take a million pictures!
Adventurous and enthusiastic tourists can go snorkelling to look at the stunning marine life. There is also a fishing opportunity at the island where you might catch a few distinct species of fishes. Other things you could try out at the beach is the floating bar and safari, indulge in the local culture and taste some amazing food.
Day 3: Adrenaline rushing water-based activities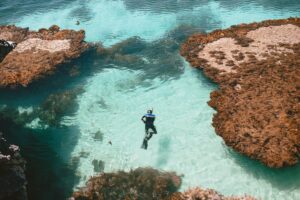 On the third day, you can try out all the water-based activities at the various beaches Maldives has to offer such as Baros, Veligandu Island Beaches, or Vabbinfaru Island beaches. These beaches provide a ton of water sports and water-based tourist activities for you to enjoy.
You can get a scuba diving session from a professional scuba diver and explore the marvellous marine life and dive among the gorgeous coral reef. Snorkelling is also an option for those who don't prefer scuba diving. While snorkelling you will get see a ton of beautiful marine creatures from the surface of the ocean while getting to admire the beauty of the stunning sea life. Other adrenaline rushing activities you could try out are glass bottom boat rides, diving, parasailing, jet skiing and more.
Day 4: Nightlife, partying and shopping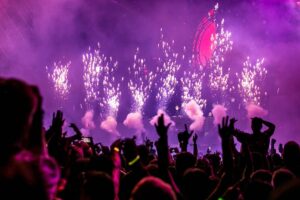 On the fourth day, you could immerse yourself in the local Maldivian culture and socialise with the locals. Try out some local authentic cuisine and visit local markets and shops to buy some souvenirs to take home. Some popular tourist places for shopping in Maldives are Male local market, STO trade centre, Island bazaar, Centro mall and Le Cute, etc. At the end of the day, if you are one for partying then indulge in the Maldives night life. There are so many thrilling night clubs you could party all night at such as Subsix (Underwater Party), Kurumba (Jazz nights and live bands), Kuredu (White night Party).
Maldives has a unique and a marvellous tourist attraction which is the Glow in the Dark beach also known as the Maldives Glowing Beach. This distinct beach has the spectacular bioluminescence phenomenon and bioluminescence creatures that make the water glow in the dark as though the sea is filled with shimmering glowing stars.
This is a must-see tourist place in Maldives.
Day 5: Pamper yourself in the many spas of Maldives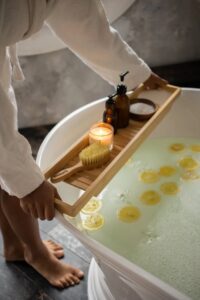 On the fifth day, you can pamper yourself all day and get spa treatments at the various beachside spas and lavish resorts in Maldives. For relaxing and refreshing spa therapies and beauty treatments you can visit some of the best spas Maldives has to offer such as Velassaru, Huvafen Fushi, One & only Spa by ESPA and Talise Spa, etc.
Day 6: Man-made beach visit – Artificial Beach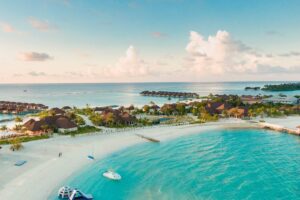 On the sixth day, you can visit the Artificial Beach in Male. This beach is one of a kind and the only human made beach present in Maldives.
Artificial beach is a popular tourist spot for its scenic views, enjoyable climate, blue waters and most of all, the shape of the beach. The beach is shaped like a crescent which is another impressive feature.
The beach doesn't seem artificial at all and looks like a very real natural beach. You can lay back and relax by the beach or go for a swim and enjoy.
Day 7: Relaxed whale and dolphin watching before heading home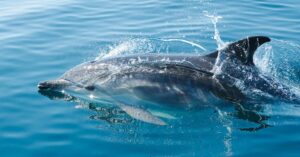 On the seventh and last day of your trip, you can visit some popular tourist destinations before getting ready to fly back home.
Indulge in a light but fun touristy activity such as dolphin and whale watching. Maldives is one of the best places in the world for dolphin and whale watching. You will get to see an array of different species of whales and dolphins here. It is the perfect thing to end the trip with before boarding your flight back home.
By following this seven-day itinerary, you will get the utmost Maldivian tropical island experience whilst managing to fit in all the best tourist places in the itinerary.