Australia, the land of kangaroos is a popular tourist destination and one of the must visit countries on any globetrotter's bucket list.
Australia is famous for its wildlife, history, natural wonders and beaches!
Australia's revenue in tourism is abundant and it is one of the highest yielding countries in the world in terms of tourists spending in tourism. In 2018-2019, visitors spent around 44.6 billion dollars in Australia. Around 9.4 million tourists travelled to Australia in 2019 compared to 2018, when 9.2 million tourists travelled to Australia. There was a 2.4% increase in the tourist population between the years 2018 and 2019. Australian population as of 2022 is 26,068,79.
Australia is both a continent and a country. The country is rich in culture and diversity, boasts vibrant and extraordinary wildlife and has a ton of natural wonders for tourists to enjoy.
Some of the most marvelous natural wonders can be found in Australia like the Queensland's ultra-famous Great Barrier Reef that is home to loads of beautiful marine life, Uluru, the Pinnacles, Fraser Island, Kakadu, the MacKenzie Falls, the Blue Mountains and the Bungle Bungle Range among others.  Australia is famous for reptiles, kangaroos, koala bears and myriads of other spectacular wildlife and a variety of species that reside in this amazing biodiverse continent.
Australia is home to some of the best beaches on the planet. Beaches are a popular tourist destination here and a must visit for anyone travelling to thus beautiful country. the beaches here are gorgeous with bone white fine sand and turquoise blue waters that is perfect for surfers, enthusiastic and adventurous tourists. The coastline of Australia stretches around 37,000 kilometers and includes approximately 11,011 beaches! Some of the popular beaches in Australia are the Cable Beach, Hyams Beach, Kirra beach, Four Mile Beach, Whitehaven Beach and Shelly beach, etc.
For adventurous tourists, there is a whole lot do in Australia like exploring the vast wilderness and the wildlife, snorkeling in the Great Barrier Reef, surfing among the wonderful waves and other multitudes of water based and touristy activities offer here.
Australia's urban areas have a pretty exciting and vibrant culture with glamorous cities. Coastal cities with local markets, parks, great beaches, delicious food and stunning art. For art and history enthusiasts and tourists who would appreciate culture and art, Canberra has world renowned museums, spectacular architecture and pretty boulevards with treelined design that are perfect for strolls and relaxing.
Australia has a ton of tourist activities but these are the 15 things you must not miss out on when you are vacationing here:
Explore the great barrier reef, Australia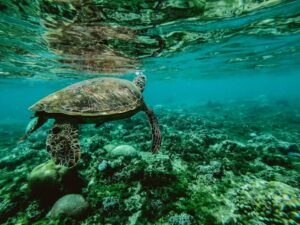 The great barrier reef needs no introduction, one of the most popular tourist destinations in the continent. Great barrier reef is rightly the largest reef in the world. The great barrier reef contains dozens of tropical islands surrounded with glistening blue waters filled with diverse and beautiful marine life. You must try snorkeling and scuba diving at the great barrier reef and see the various beautiful sea creatures that call the reef their home. You may see sharks, whales, turtles and dolphins among the million sea creatures in the reef while snorkeling. Other tourist opportunities at the great barrier reef are sailing, boating and helicopter tours around the reef for a beautiful view, etc. Nature enthusiasts can visit the Green Island among the collection of islands in Great barrier reef. Green island contains diverse flora and fauna, a great number of native plants and animals, marvelous coral ray and plenty of marine life.
Stop by the Whitehaven beach, considered as the best beach in Australia for more adrenalin pumping activities like snorkeling, scuba diving or to just unwind and relax on this beach with blue crystal clear waters and white sand.
Surf in Bondi Beach, Australia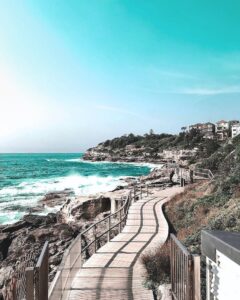 The exquisite Bondi Beach is one of the most famous beaches in Australia and a popular tourist destination. The beach is perfect for surfing and surfing lessons are offered here for beginners too. Splash around the water and sunbath on the shore or have a beautiful picnic at the beach. The beach is filled with exceptional restaurants, shopping spots and a famous Saturday Bondi farmer's market. Take a walk along the long and lovely coast or take a refreshing swim in the beach.
You can go whale watching at the beach and also scuba dive and snorkel for the enthusiastic tourists. You can also visit the Sam Fiszman Park for a walk and to watch the beautiful skyline and the waves across the ocean. For a luxurious dining experience, try the Icebergs dining room, this restaurant has delicious cuisines and sophisticated interior with picturesque views of the beach.
Immerse yourself in Darling Harbor, Australia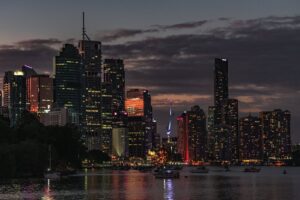 The famous darling harbor in Sydney is a major tourist attraction. There is a lot of entertaining activities here, good food and tourist attractions you should not miss out on. Art enthusiasts can visit the Australian national maritime museum. Here you can learn all about maritime culture and see and board the replica of Captian Cook's ship. To explore Australia's marine life, stop by the SEA LIFE Sydney Aquarium to look at some of the diverse and stunning aquatic creatures like sharks, dugongs, turtles, stingrays, platypuses and penguins. Also check out the WILD LIFE Sydney Zoo which is right next to SEA LIFE, animal lovers and enthusiasts can interact and see beautiful animals like koalas, quakko and kangaroos, etc.
Take a ride in the Darling Harbour Ferris Wheel, for a bird's eye view of the Sydney Harbour and the city's skyline. Other tourist attractions at the Darling Harbour are Madame Tussauds, Chinese Garden of Friendship, LG IMAX Theatre and 9D Action Cinema and try out some delicious food at the many restaurants here and go shopping.
Kayak in the Gippsland Lakes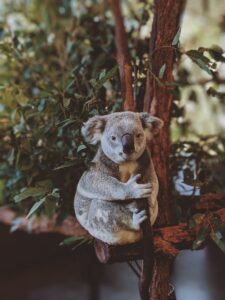 The Gippsland lakes are a collection of stunning lagoons and lakes. Gippsland lakes are major tourist attraction for water-based activities.
Kayaking, canoeing, sailing, boating, fishing and wind surfing among others are some of the water-based activities that adventurous tourists could try. Visit the Ninety Mile Beach here for whale watching and dolphin spotting. Stop by the tiny Raymond Island to watch koala bears sleeping on treetops. Visit the Rotamah island to see kangaroos and wallabies. If you are lucky, you might get to see the bioluminescent organisms in the beach.
The Gippsland lakes coastal park is perfect for campers. You can set camp at this park and go swimming, hiking or kayaking.
For an even more immersive lake experience, you can hire a yacht and cruise around the lakes.
Explore nature at Kings Park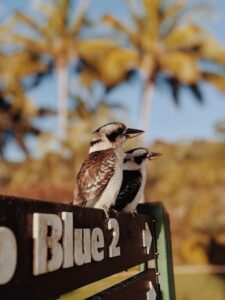 Kings Park located in West Perth is one the biggest inner city parks in the world. This lush green park just by the city is loaded with tourist attractions. Kids can play in the children's playgrounds here. There are outdoor cinemas for movie buffs and picnic areas to have beautiful picnic with your family or friends. Head over to the West Australian Botanical Garden to see diverse flora, around 324 native plant varieties are found here. There are plenty of hiking trails for hiking enthusiasts at the park. You can get panoramic views of the Darling Range and the Swan River from Kings Park. The park is also great for birdwatchers, around 80 different types of bird species can be found at Kings Park.
Cruise around Lake Hiller, Australia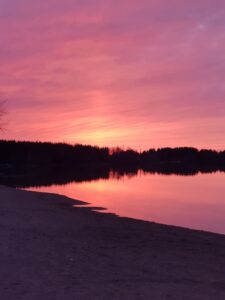 Lake Hiller located on the southern coast of western Australia is a part of Recherche Archipelago. Lake hiller has a unique feature which makes it a top tourist destination in Australia. Lake Hiller is a mesmerizing bright and vibrant pink lake that makes it so distinct from other regular lakes. It has been discovered that the lake's bubblegum pink color is caused by algae, halobacteria and microbes of sorts. You can take a cruise to see Lake Hiller first hand or take a helicopter ride around it.
Look at art at The National Gallery of Victoria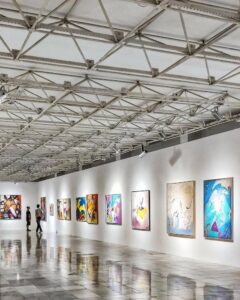 The National Gallery of Victoria located in Melbourne is the perfect tourist destination for art enthusiasts. The National Gallery of Victoria has an impressive collection of exquisite art from Asia, Oceania, Europe and America. The National Gallery of Victoria has around 70,000 works of art from thousands of centuries. Art by some of the finest artists in history can be found here like Leonardo da vinci, Botticelli, Vincent Van Gogh and Rembrandt. The NGV also has an Australian art only display at the Ian Potter Centre. You can explore the galleries or take a guided tour around the gallery. You can spend a whole day appreciating art and learning about art and also have a quick snack at the many food outlets at the gallery.
Discover the diverse flora at The Royal Botanical Gardens Victoria: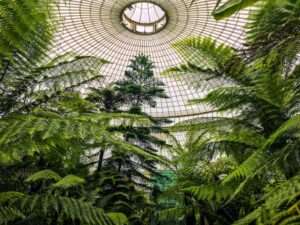 You will get a glimpse of Australia's biodiversity at its finest at The Royal Botanical Gardens Victoria. Around 1,900,000 people visit The Royal Botanical Gardens each year. The entry is free and there are cafés and a picnic area here too. There are two branches of the RBCG in Melbourne and Cranbourne. Totally there is an impressive collection of around 200,000 plants in both the locations. Explore the garden and see diverse plant collections like rainforest flora, camellias, succulents, roses, cacti, Californian species, perennials, herbs and cycads, etc. The Gardens also have some diverse native wildlife During the summers, the RBG hosts theatre performances, exhibitions and outdoor cinema.
Visit the Sydney Opera House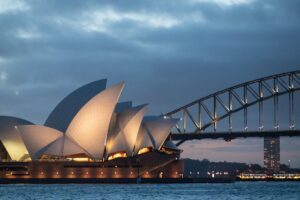 Without a visit to the Sydney opera house located on Sydney harbour, your trip to Australia will be incomplete. Around 7 million people visit this gorgeous Sydney opera house each year which is also a world heritage site. One of the world's most popular destinations and amazing architectural work. Sydeny opra house Is a historically significant landmark. The building's construction and design is unmatched. For architecture and design enthusiasts, Sydney opera is a must visit. The structure contains a concert hall, studies, rehearsal rooms, theatres, reception rooms and a restaurant. There is also a stunning open air forecourt with a view of the great city and Sydney harbor. Around 2,000 shows are hosted at the Sydney opera house each year. Shows include orchestras, indie rock gigs, standup comedy, ballet, art and culture lectures, dance, theatre and international concerts. The stairs at the front of the Sydney opera house are a popular photo location to get some cool pictures for your snapchat or Instagram. Some of the popular Sydney opera house attractions you should check out are the annual vivid Sydney festival of light, opera house backstage tour, opera bar, Sydney harbor cruise, Vivi LIVE backstage tour among others.  Must see performances at the Sydney opera house to attend, Australian ballet, opera Australia and Sydney symphony orchestra, etc.
Climb the Sydney Harbor Bridge: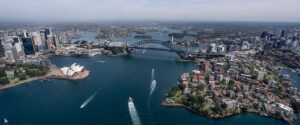 The great Sydney harbor bridge is one of Australia's top tourist attractions and one of the world's most recognizable landmarks. The Sydney Harbor bridge is 459 feet tall and is a stunning architectural marvel. Sydney Harbour Bridge took over eight years to build and was inaugurated in 1932. Over 4 million tourists have climbed the Sydney harbor bridge. You can reach the top and get a view of the whole city of Sydney and a fantastic view of the Sydney opera house. If you want a bird's eye view of the bridge you could take a helicopter ride and for a different view you can go on a ferry ride or go kayaking to view the bridge from a lower angle. You can also stroll through the bridge and still see the beautiful Sydney opera house.
The Pylon lookout gives you a panoramic view from the Sydney harbour bridge. Stop by the Sydney Observatory that has telescopes for stargazing. Try out the harbour cruise which has a variety of options that include lunch, sunset cocktails, high tea and dinner cruises. Dine at the restaurants close by such as the The Gantry at Pier one Sydney harbour or Altitude restaurant.
There are a ton of things to do in Australia although you should not miss out on these suggested tourist destinations to have a great time on your vacation in Australia.