Canada, known for its natural beauty, icy glaciers, beautiful mountains, charming lakes and lush forests. Canada is not just popular for its natural allure but it is also famous for the cosmopolitan life with diverse, multicultural and friendly people. Canada is one of the safest countries in the world with the friendliest and kindest people ever. With French and English as its official language, Canada's population in 2021 was around 38.19 million. In 2019, Canada broke the record for highest tourists ever with 22.1 million tourists arriving in the country for tourism.
Canadians are known to be helpful and the nicest people, tourists are welcomed here and are treated very kindly by the Canadians.
For outdoor enthusiasts and adventurous tourists, Canada has a lot to offer. The country has a large array of national parks. Over 45 national parks, to be precise. You can explore the natural beauty of these parks or go hiking here.
Canada is popular for its wide range of wildlife. The Beaver being a National Symbol animal in Canada. Canada is famous for its whales, bears and beavers. You will find over 22 different species of whales in the East Coast here and also belugas and polar bears in the Artic.
Canada is rich in culture, it has so much diversity to explore. For history, art and culture enthusiasts, there are plenty of museums to check out. Popular museums you should stop by are the 'Nations Art' in British Columbia and 'Canadian Museum of Human Rights', Royal Ontario Museum, Dawson City Museum, Royal BC Museum, The Museum of Anthropology, Royal Tyrrell Museum, Canadian War Museum, Montreal Museum of Fine Arts and The Gallery of Ontario among others. Canada is filled with adventure wherever you go. For adrenaline rush seeking tourists and for some thrilling adventures, go backpacking, trekking and hiking, camping, kayaking and rafting, skiing and snowboarding in the wilderness, snow and nature.
A few must visit places you should not miss out on your vacation to Canada are the Gros Morne National Park, Calgary stampede, Bay Fundy, Victorias Inner Harbor, Churchill, Athabasca Falls, The Canadian, Niagara Falls, Viuex Quebec and Moraine Lake.
Gros Morne national park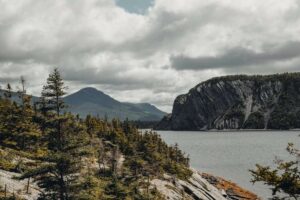 Gros Morne National Park is a world heritage site and is very important to understand the process of continents and oceans being created. The park is the remains of an ancient mountain range that was formed 1.2 billion years ago. The stunning national park is the perfect spot for wildlife and nature enthusiasts, here you will find spectacular giant whales, black bears, song birds, moose, deer, harbor seals, humpback whales, mink whales, harbor porpoises and dolphins. During winters, cross-country skiing is a sport you could enjoy here. You can also hike, go on beautiful boat trips and kayaks and take a refreshing stroll around this splendid geological landscape.
Calgary Stampede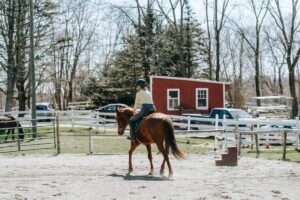 Calgary Stampede opens with a 4 kilometers parade, Calgray proudly addresses this rodeo event as 'The greatest outdoor show on earth'. This ten-day event in Calgary includes tons of fun touristy activities like amazing food to try, dancing, carnival and live concerts.
The Calgary Stampede, a popular extravagant rodeo and is undoubtedly the most famous rodeo in the world. Over a million tourists attend this rodeo per year and it is one of the world's biggest rodeos.
The foodies must try the amazing breakfast pancakes here that is free. For the ultimate cowboy experience and to see the cowboy culture, attend the barrel racing and bull riding events. Stop by the TransAtlanta Grandstand, a show where there are all sorts of entertainment like singing, acrobatics and beautiful fireworks. Other interesting shows to look forward to are the ENMAX Corral Show and a Dog Show that show cases impressive abilities by furry dogs. You could also just lay on the grass in the showground and watch the beautiful firework show.
Bay of Fundy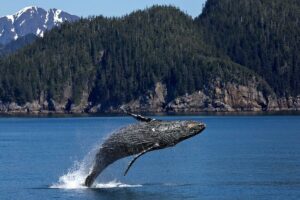 Bay of Fundy, home to the highest tidal waves in the world. Situated on the Atlantic Coast, Eastern Canada. Bay of Fundy has a ton of natural wonders like sea caves, sandy beaches, waterfalls, marine life and beautiful islands.  The Hopewell Rock is a popular tourist attraction in Bay of Fundy. You can go whale watching here in the summer. Around 12 species of whales are found in Bay of Fundy and it is one of the best places in the world for whale watching. Tourist who appreciate ocean life should not miss out on it. For hikers, the Bay of Fundy Trail Parkway in St Martins where you can go on thrilling hikes, take spectacular pictures and have a fun picnic.  Other fabulous tourist sites to visit at Bay of Fundy are reversing falls, Stonehammer Geopark, Skywalk, Fundy National Park, Grand Manan Island, Roosevelt Campobello international park, Campobello island,
Joggings fossil cliffs, Petitcodiac river, Moncton tidal bore, cape enrage and Deer island,etc.
Victoria Inner Harbor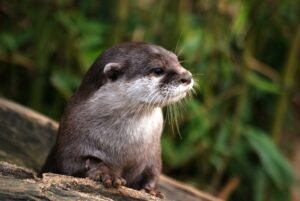 Victoria Inner Harbor located in Vancouver Island is a stunning tourist place in Canada. Victoria, the capital of British Columbia is a tiny city with a population of around 10,000 people.
The city is filled with scenic parks, gardens and Victorian buildings that have a Victorian tone to it. Take a relaxing walk along the Inner Harbor and stop by the Empress Hotel for a cup of traditional British tea. If you are feeling regal, hop on a horse drawn carriage and take a ride around the streets. Visit the Royal BC Museum for an educational tour and the Butchart Gardens where you can ski in the outdoor skating rink and watch the impressive light displays during Christmas season. Some of the most charming gardens here are the rose garden, Japanese garden, sunken garden and Italian garden. There are marvelous fountains, pools and exotic plants. You can also shop for local art, crafts, and jewelry around the Market Square and have some delicious food at one of the unique restaurants in Market Square. Stop by the II Terrazzo restaurant, one of the most popular dining establishments in Victoria. If you appreciate nature, head over to Beacon Hill Park. This park is lush and green filled with beautiful views, gardens, trees and ponds. Perfect for a walk in the evening, the park has quaint benches and areas for serene relaxation.
Wildlife is abundant in Beacon Hill Park, animals like peacocks, ducks, otters and deer can be found here.
Churchill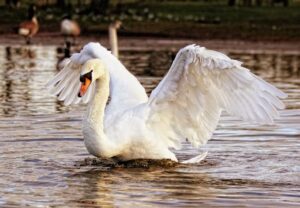 Churchill, also known as 'the polar bear capital of the world'. Churchill is famous for its most popular inhabitants, the polar bears. Churchill is a tiny town with only around 1000 residents, located in Manitoba Province situated on the Hudson Bay Shore. This place attracts huge crowds that come here to look at the polar bears and watch whales too. Wildlife of all kinds can be found In Churchill. Not just polar bears and whales but also a variety of birds.  Nature and wildlife enthusiasts come here for bird watching. Over 270 species of birds can be found here. From snowy owls, tundra swan, peregrine falcons, bald eagles to the American golden plover. Visit the Wapusk National Park, to view and take pictures of polar bears. For an adrenaline filled experience and a thrilling ride, you can go dog sledding which is not something you can do anywhere. Also, check out the Prince of Wales Fort where you can travel to by boat. Prince of Wales has historic significance and a lot of other tourist attractions there. This might be one of the coolest things about Churchill, you can get a chance to see the northern lights if you visit around January to March. Northern lights are beautiful and a must see once in your lifetime. Beluga whale watching and polar bear watching are some of the other things you can do at Churchill.
Athabasca Falls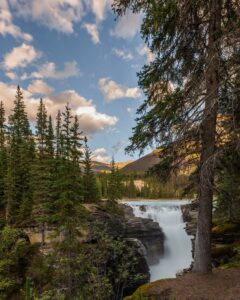 Athabasca falls located in Jasper National Park is one of the major tourist attractions in the national park among valleys, forests, rivers, alpine meadows, mountains and glaciers. The Athabasca falls is a stunning waterfall with plenty of viewing platforms all around to get the perfect view of this gorgeous waterfall and take home some scenic pictures. Athabasca falls freezes during winters so you can ski along the ski trails at the falls. You can explore the canyon and hike along and also look at the flora and fauna around the falls.
The Canadian, Vancouver to Toronto train tour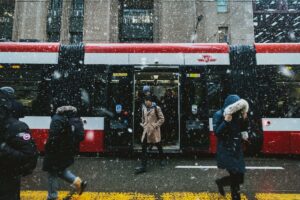 One of the world's most popular train rides, 'The Canadian' that connects Toronto and Vancouver. Travel across Canada in this famous sightseeing train to view the scenic natural beauty of Canada. You can see the Canadian Rockies and glaciers in the icefields parkway and spot myriads of wildlife and take spectacular pictures and marvel at the other beautiful places you'll discover along your train journey.
Niagara Falls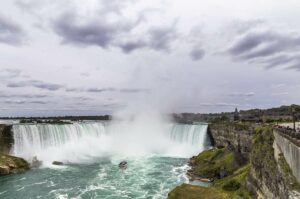 Niagara Falls, one of the most popular tourist attractions in Canada brings in around 20 million tourists annually.
One of the most beautiful and famous waterfalls in the world is even better because you don't have to pay a fee to see it. The falls is made up of three parts, the Horseshoe falls, the Bridal Veil Falls and the American Falls. The major viewing area is located near the Horseshoe falls. Close by lies the Table Rock Welcome Centre, where you can have some delicious food, shop a bit and purchase tickets for various tours at the Niagara falls. If you opt for the Journey Behind the Falls, you will get a close-up view of the falls from below and feel the water misting on your face. This is definitely much better than viewing the falls from above. For a bird's eye view of the Niagara Falls, check out the Skylon Tower. Other tourist attractions to visit and try at the Niagara Falls are the Hornblower Niagara cruises, Niagara Skywheel, Whirlpool aero car, Clifton hill, Niagara parkway, Butterfly conservatory, Whirlpool jet boat tours, and Bird kingdom.
Vieux Quebec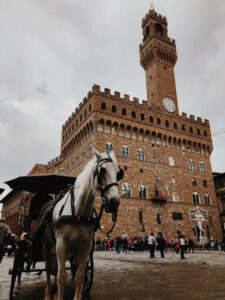 Vieux Quebec also known as Old Quebec is a historically significant district located in Quebec City. Saint Louis Fort was founded here in 1608 by French explorer Samuel de Champlain. Viuex Quebec has plenty of tourist attractions like various boutiques, a collection of historical spots and picture-perfect places to get some stunning photos for your Snapchat and Instagram. Check out the Chateau Frontenac, Place Royale, Notre Dame de Quebec Basilica Cathedral, Quebec City's Walls, Parliament Building, Citadelle de Quebec, Old Port, and Petit-Champlain, etc.
Moraine Lake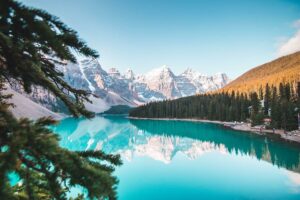 Moraine Lake located in Banff National Park is known to be one of the most photographed sites in Canada. This lake is surrounded by gorgeous mountains. It is popular amongst tourists for hiking and its scenic landscapes. Tourists love taking pictures at the end of the rockpile trail. Tourists can go canoeing for impressive views of the lake. It is perfect for nature admirers.
Make sure to check out these beautiful places whilst in Canada!