Mexico is the country with the world`s largest Spanish-speaking population. Mexico was ruled by the Spanish Empire for more than 3 centuries. There are so many incredible places to live in Mexico .It is more than just a great place for a vacation, a gorgeous country with lots of amazing places to work, live and play.
Like many other countries, some cities and towns in Mexico are safer than others. If you're looking to retire in a foreign country or are looking for a change in lifestyle. fresh job opportunities. Mexico is a great place to live. Whether you prefer a quiet surf town or a luxury resort city, Here are the top 5 safest places to make your new home in Mexico as an expat, retiree, nomad, or international citizen.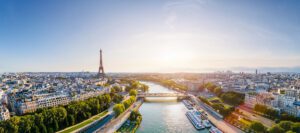 Also Read: All About Mexico City
1. Sayulita, Nayarit-
Are you looking for a calm lifestyle. The sleepy surf town of Sayulita offers a slow-paced way of life. Located about an hour north of Puerto Vallarta, Sayulita is the perfect spot for nature lovers and wildlife enthusiasts. If you like to spend more time outdoors than indoors, you are sure to love this laidback west coast town.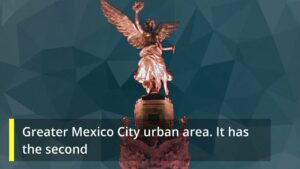 Also Read: 10 Mexican Cuisine You Should Try While Travelling To Mexico
2. Campeche-
Campeche is a quiet, relaxed, and beautiful little town rich in history. Full of museums, historic sites, and ancient ruins, this hidden gem is located on the coast of the Yucatan Peninsula. It's the perfect spot for expats looking for somewhere a bit off the beaten path, as it hasn't quite been "discovered" by the masses yet.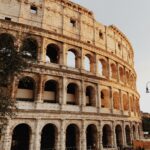 3. Mérida, Yucatán –
There is a Mérida in Spain, Venezuela, and the Philippines, but the one in Mexico is the largest. Mérida is the vibrant capital of the Mexican state of Yucatán, and has a rich Mayan heritage. It has become a popular choice for many expats. The city's focal point is Plaza de la Independencia, bordered by the fortress-like Mérida Cathedral and white limestone Iglesia de la Tercera Orden, both colonial-era churches built using relics from ancient Mayan temples. The culture here is an interesting mix of Spanish, Mayan, British, French, Lebanese, and a bit of Dutch. You can enjoy fresh tamales sold on the street before heading over to one of its UNESCO archeological sites, museums or markets.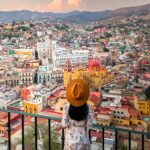 4. Mazatlan, Sinaloa-
Located on the Pacific coast, Mazatlan is the northernmost resort city on the beautiful Mexican Riviera. With its socially diverse culture, Mazatlan is the perfect place to spend time in hiking, riding ATVs, or zip-lining through the forest. Beautiful beaches, ancient cathedrals, and historic sites make it a fabulous place to live. Mazatlan also boasts a lower cost of living compared to other Mexican cities, making it a favorite among expats.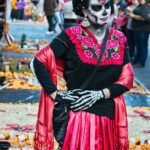 5. San Miguel de Allende, Guanajuato-
Known for its small-town Spanish-colonial charm, it is home to an estimated 10,000 expats from all over the world. It is located in the state of Guanajuato at the heart of Mexico, a three-hour bus ride northwest of Mexico City. The warm days and cool nights of San Miguel de Allende make it especially attractive for foreigners, while the pink sandstone cathedral and cobblestone streets make you feel like you've gone back in time. The small artisan shops, colorful buildings, art galleries, and museums of this World Heritage city make it the perfect place to relocate if you're craving a laid-back small-town location.
Hope you liked our article and video on Mexico City. Share your valuable comments and feedback in the comment section below.