After just one journey to the mountains, you'll never be the same, longing to return to their tremendous folds. The Himalayas, on the other hand, are far more than a tourist attraction. These mountains guard locations that are so far away and incomprehensible that they sound like illusions. The Himalayas, considered as the home of Gods, are also home to strange tales and beliefs, such as the existence of yetis, huge half-human snowmen. While you may not be aware of this one, we have identified five more magical locations in the Himalayan folds to pique your interest.
The Himalayas are divided into four mountain ranges: the Shivalik Hills in the south, the Lower Himalayan Range in the middle, the Great Himalayas in the north, and the Tibetan Himalayas in the south. The Karakoram is widely regarded as a separate mountain range from the Himalayas. In this article, we'll discuss five mysterious places to visit in the Himalayas.
#1 Gurudongmar Lake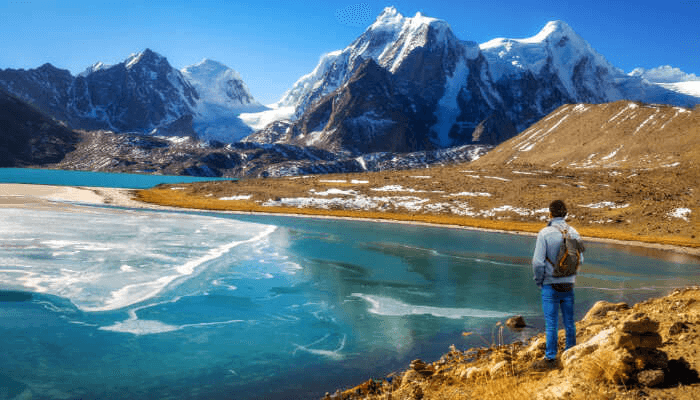 Gurudongmar derives its name from the name of the Guru Padmasambhava, who is said to have passed through this zone on his way to Tibet. Guru Padmasambhava is claimed to have honoured the region. Aside from the lake, there is a Guru refuge. Lover sightseers, like army personnel, make supplication at the sanctuary. Gurudongar Lake is one of the highest lakes in the world which is located in Sikkim which is close proximity to Tibetan and Chinese border in the north. The best time to visit gurudongmar lake is from March to June.
Read this article to know more about Bhutan: https://www.himalayancrest.com/9-things-to-do-in-paro-bhutan/
#2 Roopkund Lake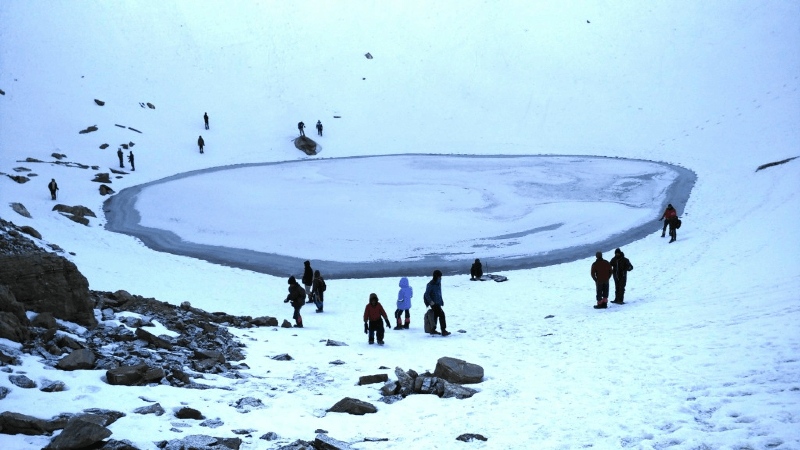 Roopkund Lake is one of the most beautiful treks which is located in Uttrakhand. The trip, which begins near the lake and ends near the lake, is filled with human remains, including skeletons, bones, and skulls perched on rocks, according to numerous images and guest accounts. While one theory claims the skeletons belonged to WWII soldiers who were struck by a big hailstone while on the journey, another claims they belonged to a king's family who were cursed by a Goddess to die in this manner. Choose one or the other; we'll never know for sure. The best time to visit here is September and october.
#3 Tiger Nest Monsatery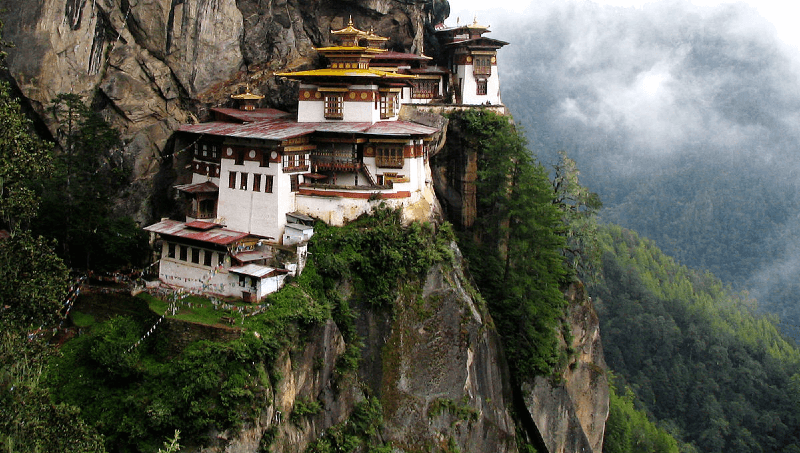 This Buddhist monastery on the brink of a rocky cliff has a storey to tell and is a must-see on any Bhutan itinerary. There is a cave in the centre of this monastery where Guru Padmasambhava is said to have meditated for three years, three months, three weeks, three days, and three hours. The mystery here is the location, which is a difficult climb even in this day and age. Guru Padmasambhava is said to have flown here from Tibet on the back of a tigress! As a result, the name.
With one look at its dangerous situation, the belief may appear to be correct. The monastery, as it is today, was built on the meditation site in 1692, which was quite a feat in itself. There is no the specific best time to visit here, you can visit here between 8 AM to 4 PM.
#4 Gangkhar Puensum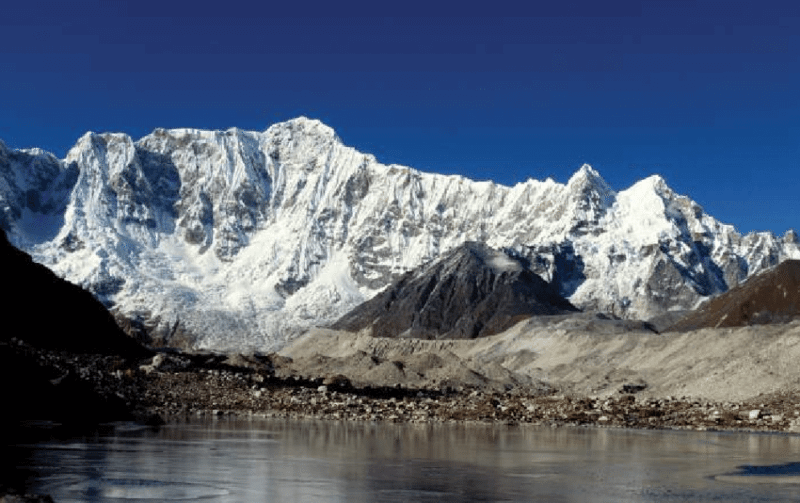 Gangkhar Puensum is known for being the world's tallest unclimbed peak. This mountain, which is located in Bhutan, has been measured multiple times, but none of the figures agrees. While this could be due to human error, the fact that it remains unclimbed adds to its mystique. Bhutanese people think it is home to legendary animals such as yetis and Gods.
The mountains had remained legendary despite repeated failed attempts to submit them. Strange occurrences have been recorded by individuals who live closest to the mountain, including unexplainable noises, weird lights, and apparitions.
Read : Top 10 Himalayan Regions to visit
#5 Gyanganj

Gyanganj, also known as the City of Immortal Beings, is said to be located in a remote, impassable Himalayan valley. Mountaineers and trekkers had made several attempts to pinpoint its exact location, all of which have failed. It has eluded even the most advanced satellites and other mapping devices. Buddhists, particularly those from Tibet and India, believe Gyanganj is more than just a location, but a higher dimension.
It is said that only sages, yogis, and other honourable souls can spot and reach Gyanganj; those who desire to dwell here indefinitely earn immortality! It may have remained just in tradition, but some well-known spiritual leaders have claimed to have visited it, adding fuel to the fire.