5 Lonely Hill Stations – Very peaceful places to visit in Nepal Hilly Region
While there are so many tourist attractions in Nepal, that is jam packed with foreigners all around the year, there are few that are full of attributes, yet not as much discovered as others. These lonely hill stations are meant for the individuals who like peace and serenity, but still seek a little bit of thrill and excitement. To discover these places, the tourists need to step outside Kathmandu, Pokhara, Everest and Annapurna Regions, and other popular tourist destinations in Nepal. They must be willing to live slightly less luxurious lifestyle, and it is guaranteed that whatever they'll get in return will be priceless.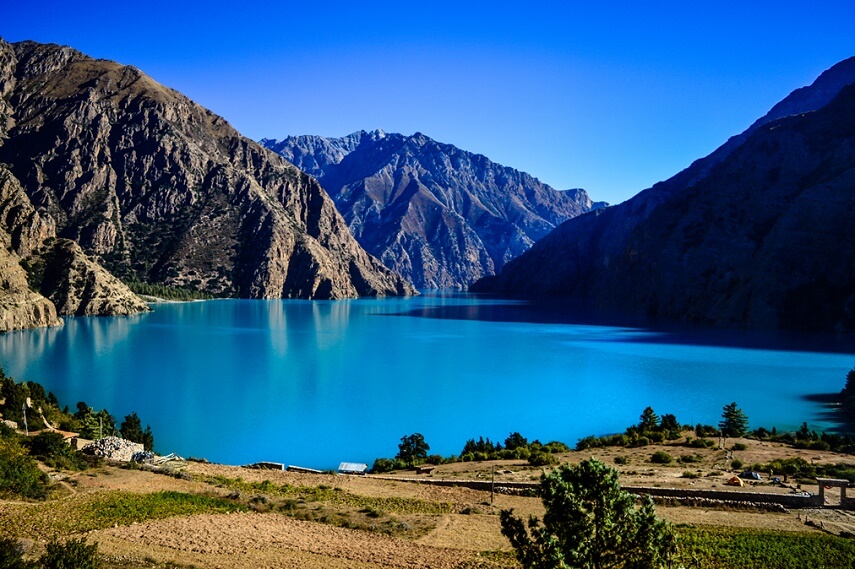 These are the top 5 lonely hill stations of Nepal, few of the very peaceful places to visit in the hilly region of Nepal.
#1. Sirubari
Sirubari is one the top 5 Lonely Hill Stations to visit in Nepala and is very beautiful hill station located in Syangja District of western Nepal. It is the village that started the movement of village based tourism in Nepal. So, when you visit there, you may not find fancy hotels to live in, but the locals would happily welcome you to stay with them, like a family. It is a naturally and culturally gifted place, with lush green hills surrounding the area, and the people from Gurung community thriving there for years. Gurungs are one of the indigenous tribes of Nepal, with the most distinct and unique culture, including the best food, clothes, dance forms, and so on.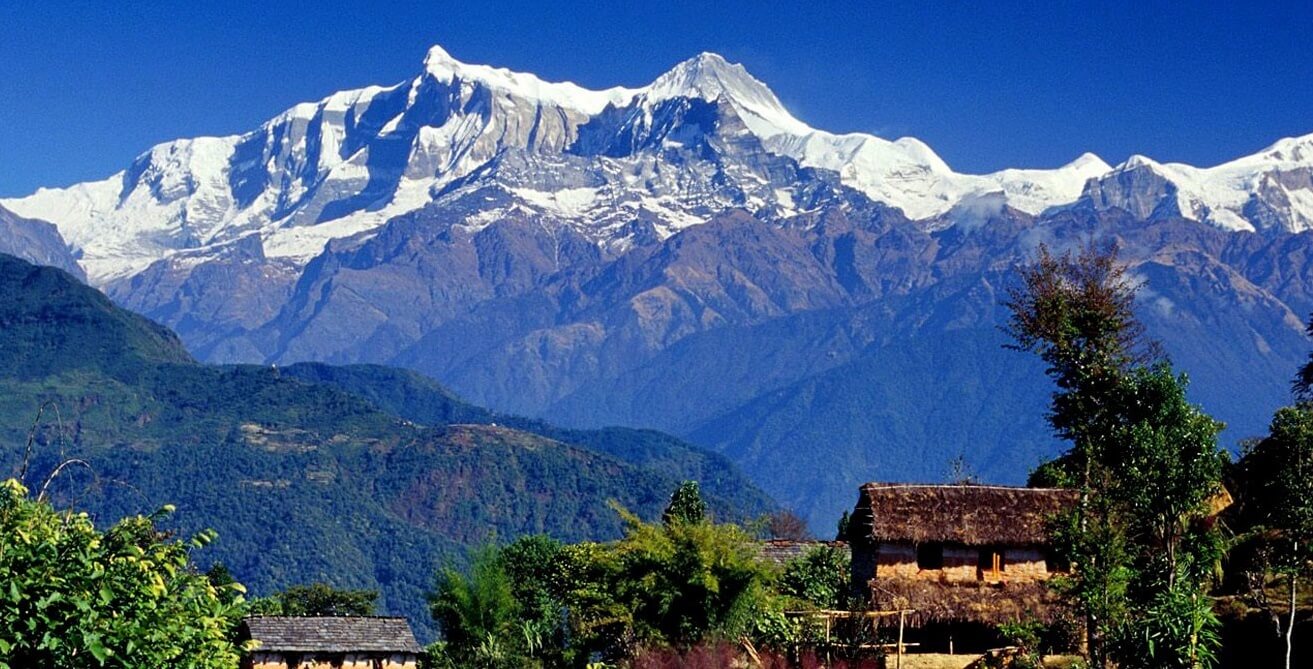 #2. Tsarang
Tsarang is a peaceful yet serene village in Mustang, located in the western part of Nepal. It has quite dry and desert like landscape, with almost no vegetation. Tsarang and few of the other villages in the area combined are often referred as the land beyond the mountain. It is so because for most parts of the country, the mountains, mainly Annapurna range, are generally to the north, whereas, in case of these places, the mountains are to the south. Tsarang is also known for a monastery called Tsarang Monastery, which is a significant Buddhist pilgrimage site of the region.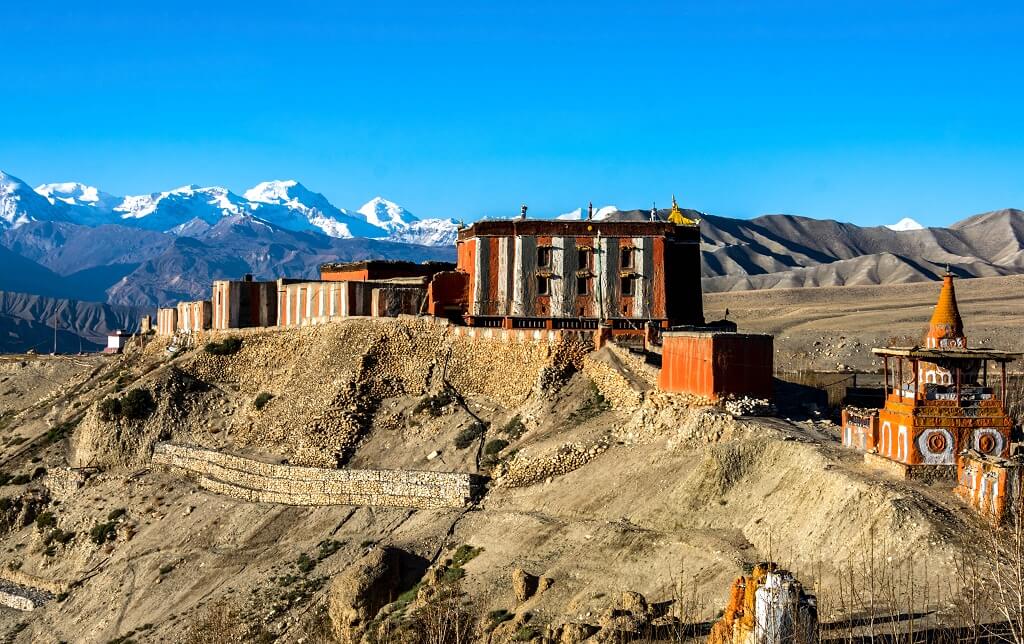 #3. Dhola
Dhola is known mainly for its serene setting, with close proximity to Annapurna and Manaslu mountain ranges, and its friendly locals, who are more than happy to offer you the best food and accommodation facilities, with personal care. The hill station is situated in Dhading district, in central Nepal. When you're here, you can go for hiking in the surrounding areas and nearby villages. You will come across forests of Rhododendron, with rare species of animals, birds and especially butterflies. During the hike, you'll also notice numerous streams and waterfalls, with water as clear as crystal.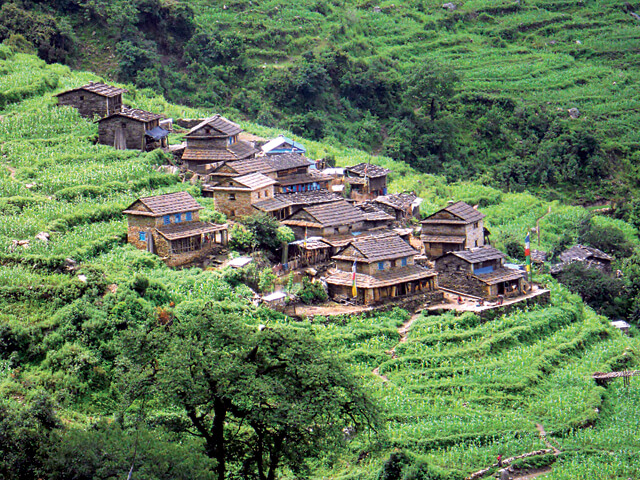 #4. Balthali
Yet another beautiful hill station that is known for its loneliness and natural beauty is Balthali, which is located in Kavrepalanchok district in central Nepal. Situated on top of a hill, at the junction of Roshi and Ladku Rivers, Balthali offers the most pristine views of mountains like Langtang and Dorje Lakpa. The village also houses one of the best sunrise spots out there. The village area is surrounded by thick forests with trees such as Rhododendron, Magnolia, and Sal, which makes hiking in the area an absolute pleasure. Few of the religious attractions in the area are Namo Buddha, Indreshwar Mahadev and Brahmayani.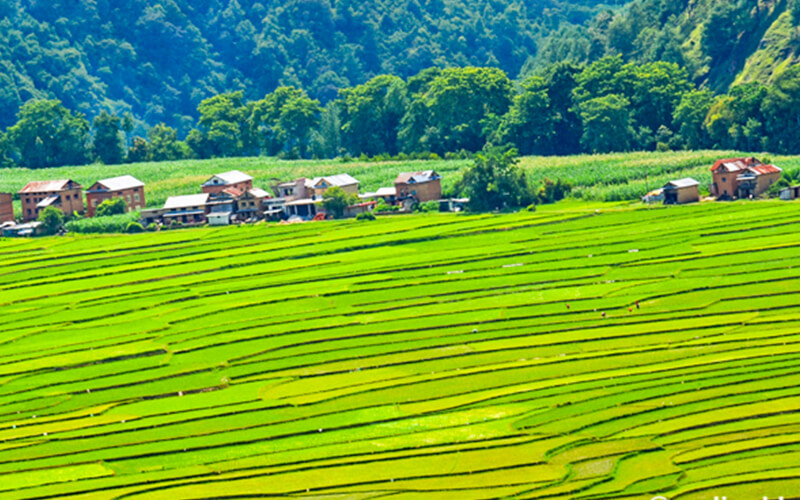 #5. Chepang Villages
The village of Chepang is named after its residents, the Chepang people. This tribe of individuals had been living away from modern facilities and lifestyle for a long time, which could be clearly seen in their cultures. Slowly, since the recent past, they've gotten into light, and have been accepting the life of the general populous. Their language and culture, up to an extent is quite similar to that of Tibetans and Burmans. Unlike other villages on our list, Chepang village is not a single village, but a cluster of villages situated in different districts of Nepal, like Makwanpur, Dhading, and Gorkha.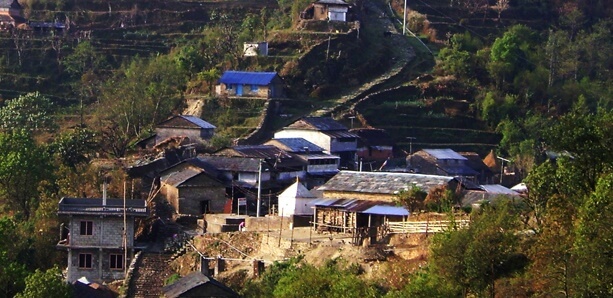 There are many ways of travelling to these villages. You could hire a vehicle from the nearby city or town, or you can get a guide or a local who knows these areas, and go for a trek. Whatever you choose to do, it's for sure that you'll have the best time out there. So, if you're looking for places to go on your next holiday, well, these could be few of the worthwhile options. Do try them out, and let us know the experiences that you gained during your time in these places. Have a great trip!