If you are not yet a pro driver and are taking big and scary roads, you might want to give the wheels to someone who has years of experience. As many people know, roads will never be safe, if you are near a road you can consider that you are not safe, in every situation where there is a road that is suspicious. You should consider every road dangerous because they differ in size, steepness, and location, but do you know that there are actually certified dangerous roads around the world? If you want to know about these roads to be aware, then this article is for you.
Dangerous roads around the world
#1. North Yungas Road, Bolivia
North Yungas Road, also known as "Death Road," is a dangerous and narrow route in Bolivia stretching from La Paz to Coroico. The road, originally built in the 1930s to connect remote regions, has steep drop-offs and no guardrails, making it one of the world's most dangerous roads. Despite its danger, it remains an attraction for thrill-seekers and adventure tourists. Although a new and safer road was opened in 2006, reducing traffic on North Yungas Road, it remains a popular destination for those seeking a dangerous adventure. However, it is important to remember the risks involved and consider alternative routes as the narrow and winding road is a hazard to all who attempt to traverse it, and the stunning views come at a price as it is often shrouded in clouds.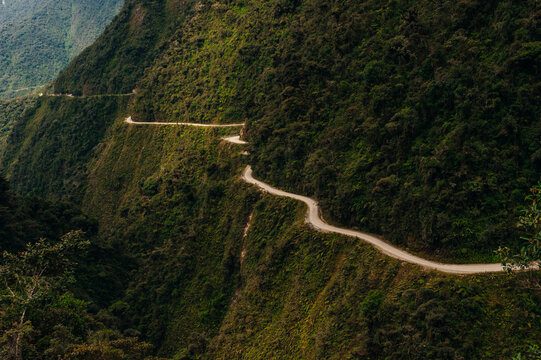 #2. James Dalton Highway, Alaska, USA
The James Dalton Highway, also known as the "Ice Road," is a road in Alaska that spans 414 miles and connects Fairbanks with Deadhorse, which is close to the Arctic Ocean. Built as a supply route for the Trans-Alaska Pipeline System, it is known for its hazardous and rugged driving conditions brought on by strong winds, below-freezing temperatures, and shifting weather patterns. The road is remote and remote access to basic necessities is limited, and it is covered in ice and snow, making it difficult to navigate. The road attracts adventurers and truckers who want to transport goods to the Arctic Ocean's oil fields or experience the Alaskan wilderness and northern lights despite its challenges. However, it is not recommended for inexperienced drivers because it requires careful preparation.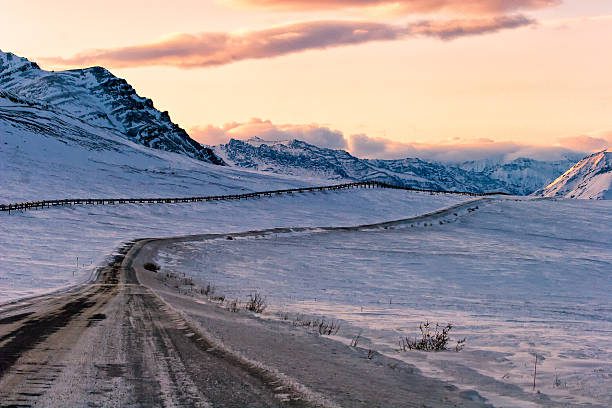 #3. Skippers Canyon Road, New Zealand
Despite its challenges, Skippers Canyon Road remains popular among thrill-seekers and adventure enthusiasts and provides access to scenic hiking trails and beautiful mountains, valleys, and rivers. For the daring and adventurous, it offers a once-in-a-lifetime experience filled with stunning views and unforgettable memories. It requires careful preparation, caution, and skill to navigate, and is not recommended for inexperienced drivers. Skippers Canyon Road in New Zealand's South Island is a historic road offering breathtaking views but also presents dangerous driving conditions due to its narrow and winding path along cliff edges with no guardrails.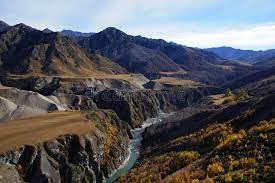 #4. Guoliang Tunnel Road, China
The Guoliang Tunnel Road in China is a unique and dangerous driving experience, offering stunning views of the Taihang Mountains. The narrow and low tunnel, carved into the mountain in the 1970s, connects the isolated village of Guoliang to the world and has become a popular tourist destination for thrill-seekers. Despite its lack of guardrails and challenging conditions, the road offers access to the stunning peaks, valleys, waterfalls, and serene Guoliang Village in the Taihang Mountains. The road requires careful preparation, caution, and skill and is not recommended for inexperienced drivers, but for the daring and adventurous, it provides a once-in-a-lifetime experience with breathtaking views and memories.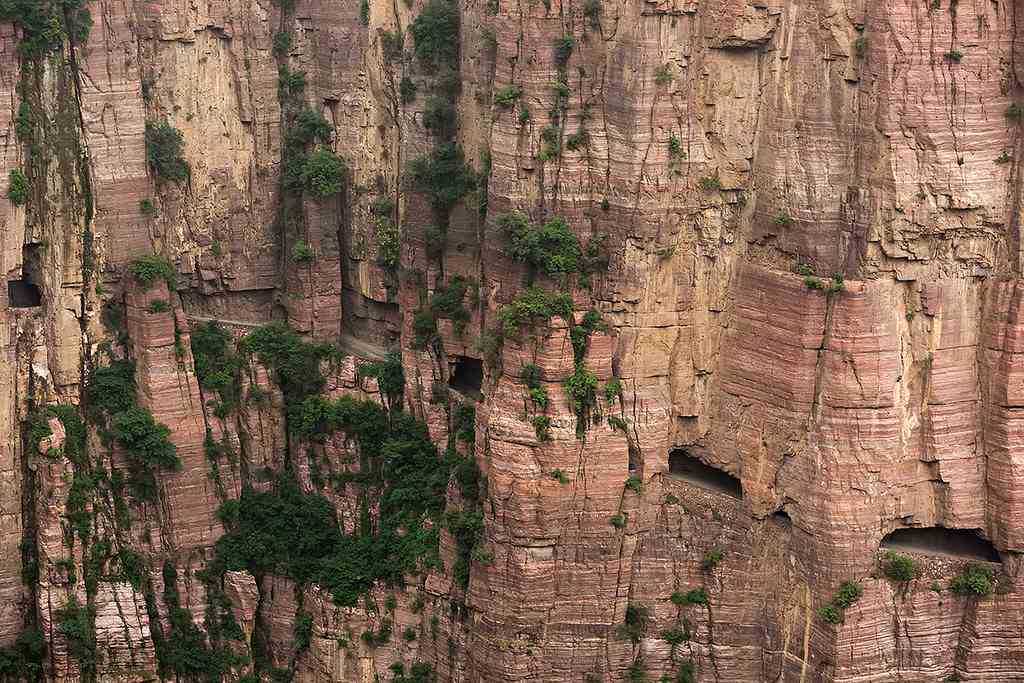 #5. Karakoram Highway, Pakistan
In Pakistan, the Karakoram Highway, also known as the "Friendship Highway" is a historic route that offers thrill-seekers a risky but one-of-a-kind driving experience in a basically major way. The road definitely crosses the breathtaking Karakoram Mountains to really connect Pakistan and China and gives travelers access to remote areas like the Hunza Valley and the K2 peak, which literally is fairly significant. Along these winding, generally narrow roads, the weather can be unpredictable, but those who mostly take a chance particularly are rewarded with stunning views and priceless memories. The 20th-century construction of the road demonstrates its designers' perseverance, contrary to popular belief.
#6. Sichuan-Tibet Highway, China
Driving on the Sichuan-Tibet Highway in China is a risky and unusual experience for thrill seekers. Built to link isolated areas and provide access to breathtaking natural areas like the Tibet Plateau, it winds through the Sichuan and Tibetan mountain ranges. Although the road is winding, narrow, and notorious for unpredictable weather, it offers breathtaking views of natural landscapes, including waterfalls, deep valleys, and mountains with soaring peaks. Those who are brave enough will be rewarded with priceless memories of serene natural wonders and traditional Tibetan villages, despite the fact that this route is not advised for inexperienced drivers.
#7. Stelvio Pass, Italy
The Stelvio Pass in Italy offers adventure-seekers a thrilling and dangerous driving experience. This historic pass, in the Italian Alps, is one of the highest and most challenging roads in Europe, featuring narrow, winding roads with hairpin turns. Despite unpredictable weather conditions, the Stelvio Pass draws drivers, motorcyclists, and cyclists from around the world to test their skills and enjoy the breathtaking views of the snow-capped peaks and picturesque valleys. The pass provides access to the beautiful Valtellina Valley and the Ortles-Cevedale Mountain Range, offering opportunities for hiking, skiing, and other outdoor activities. Though not recommended for inexperienced drivers, those daring enough to tackle the Stelvio Pass will be rewarded with unforgettable memories and stunning views.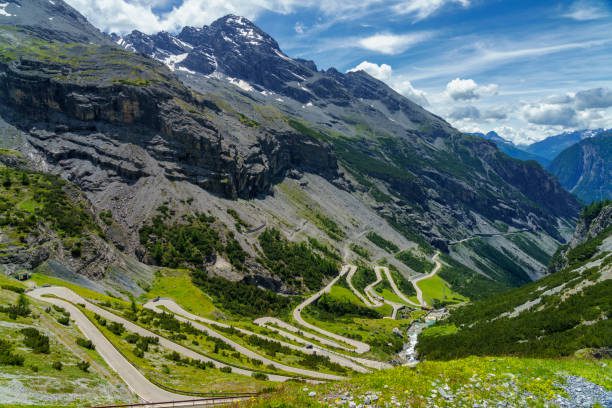 #8. Trans-Saharan Highway, Africa
The Trans-Saharan Highway is a 7,000 km road that connects Algeria, Niger, Chad, and Nigeria and was built in the 20th century to boost economic growth and cultural exchange. Despite its significance, the highway is regarded as one of the world's most dangerous roads due to the extreme conditions of the Sahara Desert, which include high temperatures up to 50°C, sand storms that impair visibility, and poor road quality with potholes and washouts. Despite these obstacles, the highway is crucial for the region's economic development and enables trade and commerce, leading to new markets and growth opportunities. In conclusion, the Trans-Saharan Highway offers both challenges and opportunities as it is a vital connection between African countries and a chance to experience the diversity of the African landscape.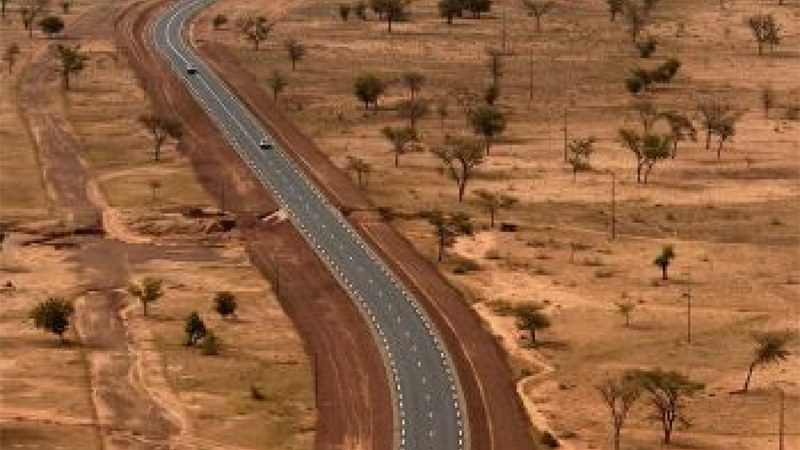 #9. Pasubio Pass, Italy
The twisting and winding Pasubio Pass in the Veneto region of Italy is a dangerous yet remarkable road, beckoning drivers, bikers, and outdoor enthusiasts to take on its challenges and bask in its breathtaking scenery. Despite its steep inclines and hairpin turns, the 23 km journey from the valley to the summit of Mount Pasubio is a thrill ride that demands caution. Immersed in the stunning Alpine landscape, the road offers a gateway to serene and picturesque spots such as the Marostica Castle, the Asiago plateau, and the Rosà lakes. The Pass, steeped in history as a battlefield during WWI, is a hub of monuments, tunnels, and fortifications that tell the tale of the sacrifices made by the soldiers. So whether you're a seasoned driver or just looking for an escape from the fast-paced world, the Pasubio Pass is the ideal destination for an unforgettable driving adventure in the heart of Veneto, Italy.
#10. Patiopoulo-Perdikaki Road, Greece
Greece"s Patiopoulo-Perdikaki Road snakes through the country\'s generally rough terrain while providing breathtaking views of the surrounding vistas. It is a perilous but thrilling route. The 20 km road, which mostly is known for its challenging driving conditions such as steep inclines, sharp turns, and narrow width, runs from the village of Patiopoulo to the mountain village of Perdikaki in a significant way. Despite its difficulties, the road leads to natural wonders like the Meteora monasteries, Pindus mountain range, and Kala Nera lakes and is surrounded by breathtaking scenery, including forests, hills, and mountain peaks. For those looking for a genuine driving test and an unforgettable experience discovering the spectacular Greek countryside, the Patiopoulo-Perdikaki Road is a must-visit.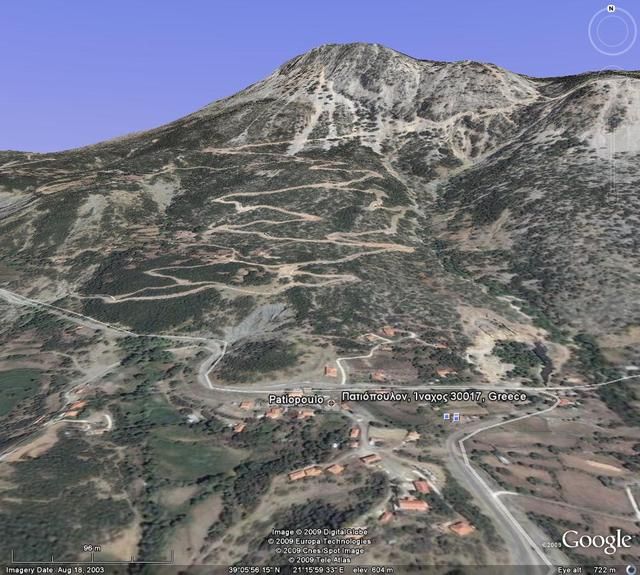 There you have it, make sure to take note of these roads so that when you are travelling and heard of them, you better have yourself find a driver who can drive you to safety.