Portugal offers a multitude of visas for those who want to travel or live there. These visas vary for different purposes according to the individuals and programs. There are student visas for teens seeking to go for higher education. And there are skilled worker visas for people planning to immigrate to Portugal to make a living by earning there. There are various ways to get a Portugal visa and visit or live there if desired. Through this blog, we will take a look at the available visa types, formats, purposes, outcomes, and benefits. We will also see what would be the requirements for these visa types. Let us take a look at the Different Types of visas in Portugal.
Also Read: 20+ Reasons Why You Should Consider Settling In Portugal In 2023
#1. Portugal Schengen Visa
The Schengen visas are known for their temporary grants and access to a variety of countries. Portugal is a member of the Schengen Area, a group of more than 25 countries in Europe lacking border checks. Residents in the Schengen area can travel easily between countries without the need for a permit. An Identity is all that is needed to enter Portugal. This visa type allows individuals to stay for a short span of 90 days or 3 months. The Schengen visa is leveraged for traveling, tourism, family visits, and other brief purposes. Always go for this option when you want to go on short business and tourism trips with family and friends.
While filling out the Schengen application, one must provide a valid passport, 2 photographs, a flight itinerary, civil proof, and proof of accommodation. An additional cover letter is also needed where you mention your statement of purpose in Portugal and details about your stay during the 90-day allowance. Some financial documentation is needed that is the basis of your type of employment. If all the application documents are in place, then this process usually takes around 2 weeks from the application date. 40 euros to 90 Euros is the range for children and adults respectively, to avail of the Schengen visa.
#2. National Temporary Visa
If your purpose of visit to Portugal is taking more than 3 months, then you must approach for this temporary stay visa. With valid documentation, if your temporary stay is approved through this visa, you can use it to travel and visit Portugal any time ranging the entire annum. The temporary format is priced at 75 Euros, and it comes in various structures. Like study or education visas, internship validation visas, or certified professional training visas.
#3. The D3 Visa – Qualified Worker Visa
As mentioned earlier, Portugal offers a standard visa for qualified and skilled individuals for the workforce as well. This is the D3 visa. Also called the Qualified worker visa. There are certain conditions that attain this type of visa. The first and predominant one is that it requires a valid work contract or a job offer that pays you on an annual basis. The term 'Qualified' comes because of the offering with regards to exceptionally talented or skilled persons. This is also specifically referring to a particular sector or domain of expertise.
Firstly, sign the D3 application form and have a valid passport. Request Immigration services for an inquiry on your background. D3 requires proof of stay that is valid for at least a year-long in Portugal. A legally considered statement of responsibility by a Portuguese resident and 3 photographs are the last needs. Applying for residency would be your next step after D3 is achieved. The application is free of charge, and it is considered and processed over a span of 1 month usually.
#4. Portugal D7 Visa
The retirement visa is another name for the Portugal D7 visa. or the visa for passive income. But merely by looking at the name, one should not be fooled. It is not only intended for seniors. Additionally, it is for freelance workers, techies, and digital nomads. This visa was made available in 2007. And neither an upfront nor a back-end investment is needed. This applies to the primary applicant whose passive income exceeds a particular threshold. Couples with children or dependents must increase this sum by a predetermined percentage.
Non-citizens who want to live in Portugal must apply for a D7 visa. The visa makes it possible for your family or dependents to coexist without any problems. The following are the two key requirements for filing an appeal for this visa. The first one is to demonstrate that throughout the first two years of application, you resided in Portugal for about 1.5 years. Second, you need to present some kind of residency confirmation.
The D7 visa generally costs around 99.5 Euros. A money order, substantial financial proof, and a cover letter statement are additionally needed for processing a D7 visa, on top of the same D3 requirements above. The processing is usually done within 2 or 3 weeks. But you might get the Visa in under 4 months.
#5. The D2 Visa – Entrepreneurial Visa
Portugal not only supports the working class and retired people. It also helps enhance the startup ecosystem in the nation. If you are an entrepreneur who wants to build an organization, you can opt for this D2 Visa. The Portuguese startup visa is for people who have innovative and creative breakthrough ideas that are going to make huge businesses. You could assert that you have the skills and motivation needed to launch a business enterprise. Or even display the supporting evidence and paperwork for an active startup with a Portuguese base. We must submit an excellent business plan and sufficient financial documentation in order to be considered for an entrepreneurial Portugal visa.
The d2 visa is for remote workers or independent entrepreneurs who are establishing their businesses in the country. Or even if they wish to move their current business within the nation. This visa is primarily intended to draw businesspeople into the country in order to strengthen the regional economy. This could be a ground-breaking technological innovation or a long-standing national restaurant chain, or even s beachside cafe.
D2 Visa generally comes around 2 month period of processing. interact with the Portuguese business community through research. Create a branch office in Portugal next. Once the necessary licenses and permits have been obtained, Create a corporation business account at any Portuguese banking institution. At least half of your startup money should be transferred to a Portuguese firm bank account. Fill out the D2 visa application form, which is accessible on the website of the Portuguese consulate in the country where you now reside. Additionally required are a cover letter and a thorough business strategy. You can be asked for verification of your current address, tax information, and an interview schedule.
#6. The Portugal Golden Visa
One of the most well-known visa types worldwide, not just in Portugal, is a golden visa. One of the most alluring visas in existence is the Portuguese Golden Visa. Golden visas are often used to swap an applicant's investment for a resident visa. One can make a number of different types of investments to qualify for a resident permit visa.
These investments may be made through real estate, investment funds, equity interests, and direct capital transfers.
assemble all of your required paperwork, open or keep a bank account in the country, and transfer the required amount of funds for the Golden visa application.
A citizenship status may finally be obtained through a long-term resident permit. You only need to relocate your family or your place of employment to Portugal and make a little commitment to remain there in order to begin a new life. There are many perks and advantages that this visa provides to individuals and their kind.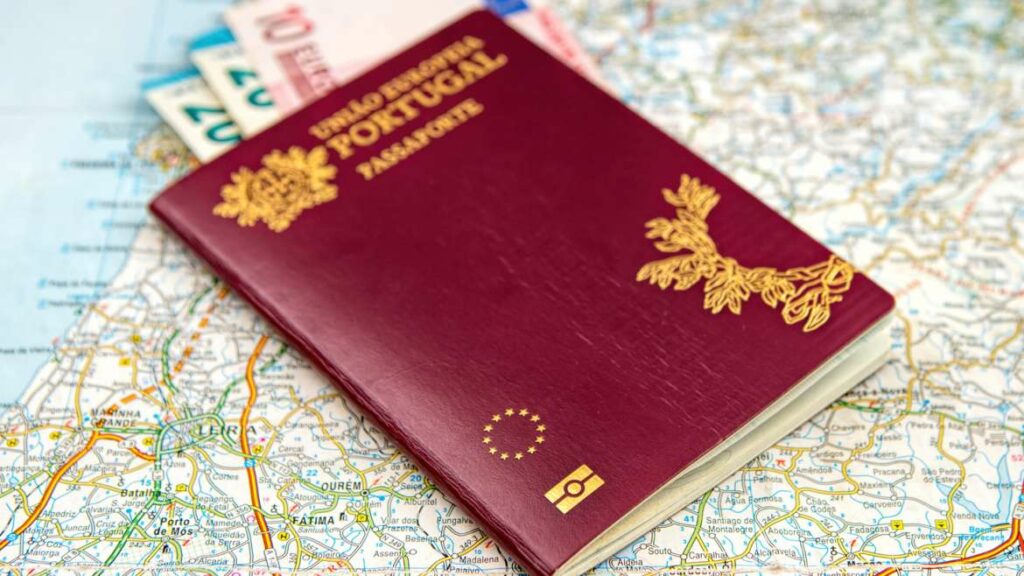 Once you choose an investment option, you can go ahead to open a bank account and obtain a tax number in Portugal. Complete the investment, and apply for the Golden Visa form considering the limitations on age and finance. Register for the investment activity portal and attach the e-copies of documents and verifications. Submit the fee, which is over 250,000 Euros. Wait for a response from the SEF, and visit a regional SEF branch to process the visa. Usually, it takes up to 6 or 7 months to process the Golden Visa and obtain the residency permit.
#7. Portuguese Residency Visas
You must submit an application for a residence permit with the immigration department before you may apply for this visa. First, the three-month Schengen visas. Then there is a reimbursement for temporary visas. However, they can only be used for about a year at a time. You will need to provide evidence that you can sustain yourself financially during your stay. These long-term visas are for long time residency for individuals of over 12 months. This can include various types of visas like full-time employment, study, or education purpose-aimed documents.
#8. Technology Visas
When applying for a position with a Tech Visa-recognized organization in Portugal, the Tech Visa enables highly qualified professionals to access job possibilities in Portugal and benefit from quick visa processing periods. This can boost the national economy by bringing together international talent for small to mid-sized businesses. furthermore aids in creating career chances for talented individuals. Tech Visas also require basic proof of accommodation, finance, and identity evidence as passports and photographs.
Visas in Portugal vary for many people and for many purposes. People can travel and migrate to this nation to enjoy their life or start a new life and establish a fresh livelihood. From giving work opportunities to providing a plot for shifting or uniting families, Portuguese visas are always available in a multitude of options as mentioned above. These were the Different Types of Visas in Portugal.
So, what are you waiting for? Just check the requirements and make the necessary arrangements for getting your desired visas. Portugal is a good country for giving good tourism experiences, a platform for developing their own companies, building businesses, studying, and also working through their own skill sets. People choosing the investment pathway can always attain a golden visa through an investment strategy.