Ah, Thailand is a country that offers so much for people that want to visit be it about their past, the temples, the amazing city, especially at night, and the vibrant sandy relaxing breeze on their beaches. Stating all that it may be a little overwhelming to create your trip but lucky for you this article would be a guide for one week of your exploration of Thailand.
This country as stated offers so much and especially if it is your first time going here you will see too much. If you had your itinerary set up in a way that is not efficient then you might just miss some hidden gems that this country offers, or may not fully experience what is in the country.
Well having that said, none of these online itineraries are perfect but for us, this is what we think covers the most for your 1-week trip feel free to change or customize our scheduling and itinerary to whatever fits you according to the amount of adventure or calming relaxation you want. Let us start planning!
Day 1. Arrival in Bangkok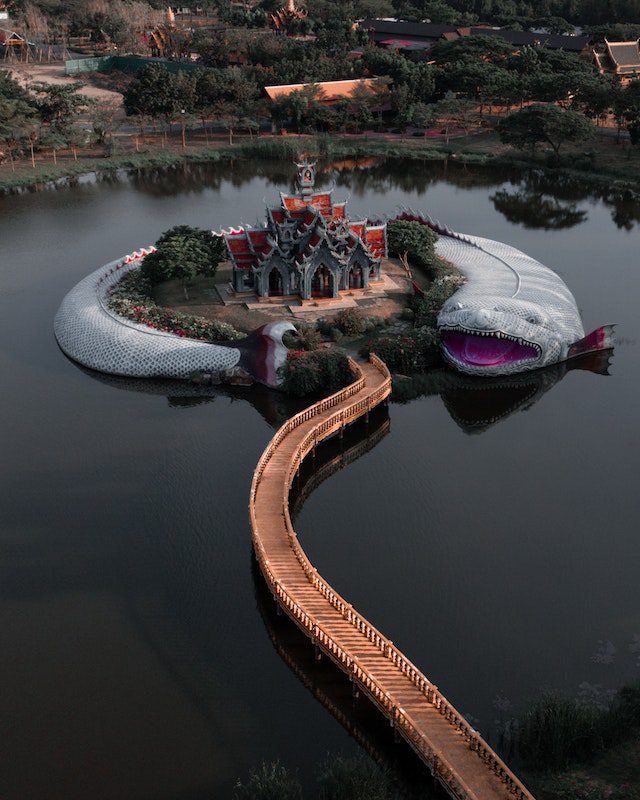 You will probably start your trip by arriving in Thailand's capital city which is Bangkok. You would be checking in to the hotels for this we will be suggesting some top picks in the chart; such as the Furama Silom Hotel which is an SHA-certified hotel and the Baan Mek Mok, 2 great hotels that we see fit for the great experience. Moving on you will probably want to get and check out some of the street life for they have a very vibrant street life that has many stalls and you can taste foods all around. If you arrive in Bangkok in the morning you would probably want to famous one of the most famous temples which is the Temple of the Emerald Buddha located at the Grand Palace complex, this temple goes way back to the 14th century and is considered the most sacred place in the whole of Thailand.
After going to the temple you can stroll around the nearby flower markets where you will see not only flowers but also edible fruits and vegetables. Chinatown is one of Bangkok's nearby places which is full of shops and restaurants.
Around the afternoon why not go to the "Temple of Dawn" where you can climb up top to see the amazing view of the city at night. To have the stop of the day you can go to some rooftop bars like Moon Bar at Banyan Tree Bangkok to chill and have a good sleep back to the hotel of your choice because you will be having a very long day tomorrow.
Day 2.  Bangkok Day 2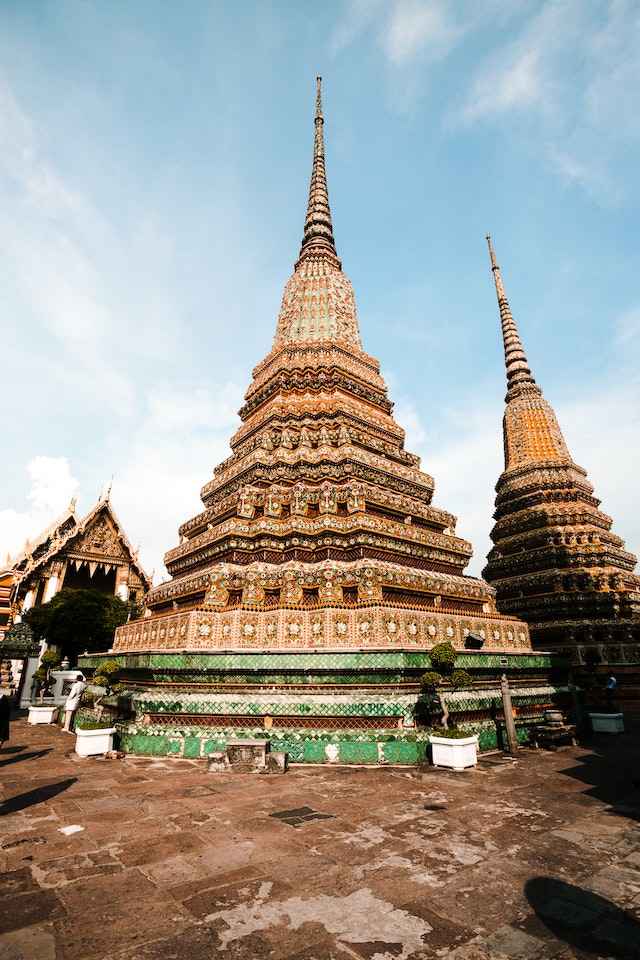 It is your second day in this country and the very first thing that we suggest you do is to take a tuk-tok tour of the whole city (though that's probably not possible) so to make the most of this day we would suggest visiting the Jim Thompson House museum earlier in the day to have an experience around the Thai Sil history and probably should enjoy your last few moments at Bangkok so experience the street more and the famous and biggest market around which is the Chatuchak market.
That is the general itinerary for day 2, and exploring and getting a feel for a few of those areas would already make you very tired, rest would be crucial.
Day 3. Day trip at Ayutthaya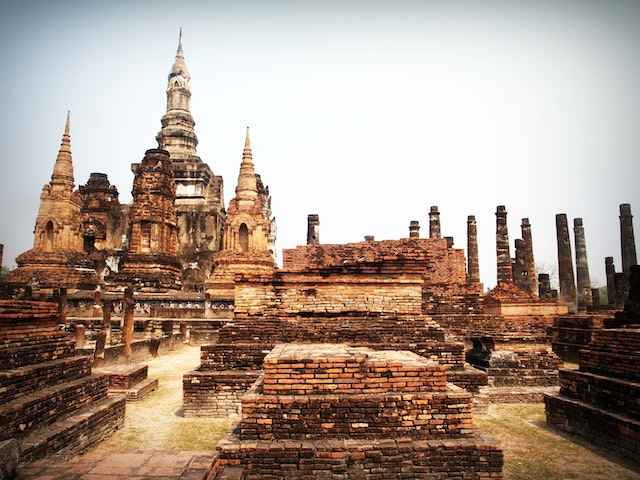 If you don't know already or probably haven't heard of it, Ayutthaya is the Ancient capital of you guessed it, Thailand. It is UNESCO's world heritage. It is not too far from Bangkok but this is a place that is very much full of History of the Thailand's culture.
The Ayutthaya also has lots of parks and of course, the one you should visit first would be the Historical Park which is one of its main attractions, this site has remains of ancient temples and a palace which features the Buddha head that is in or with roots of a tree while walking around here you'll also find the Ayutthaya floating market which is a market near the canal wherein you will be able to taste a variety of Thailand's cuisine and while you are here; you can grab some good cheap budget souvenirs that are usually handcrafted by those who are experienced with the local culture of creations in the place.
By late afternoon to night time, if you are yet to empty your energy, you can finish the "Boat Tour" since Ayutthaya is surrounded by water what other good way to end your day than a sunset with a little boat tour that can see the cities beauty in a different view and especially while the city glows through the night cause of the lights surrounding the area.
Day 4. Kanchanaburi Day 1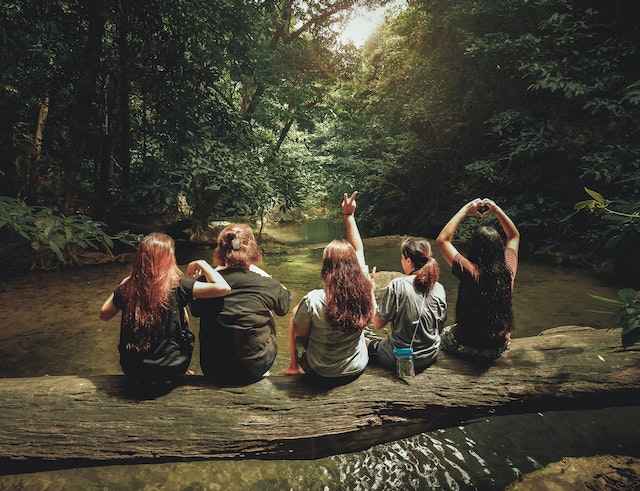 Honestly, a day trip to Ayutthaya may not be enough, since there is a lot more to explore at the place such as the Chao Phraya river and Wat Arun, both of which are popular landmarks. The real plan for this day would be for you to visit Kanchanaburi, and this would be your first day since 2 of your precious 7 days will be placed in this location.
If you can get here from Ayutthaya in around early afternoon you can simply start your stay here peacefully by going to the War Cemetery, you may be asking why a cemetery; well this is to pay respect to those who died while constructing the Death Railway which is the pinnacle of the area of Kanchanaburi and was built during the World War II.
It is your choice but we can take photos and be amazed by the detailed place of the "JEATH War Museum" which is just located nearby the War Cemetery. This museum represents countries that are involved in the second world war and it exhibits artifacts and multimedia displays that show information about the condition of the people when the war was raised.
Lastly, at night if you are not tired yet, enjoy the beauty of the River Kwai; it is to relax while being surrounded by mountains and there are a lot of restaurants nearby. Find a place to stay since you will have more to visit the next day.
Day 5. Kanchanaburi Day 2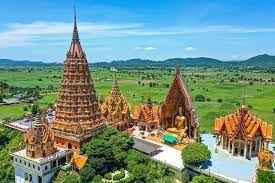 We have no time to waste, let us start exploring some more of the Kanchanaburi landmarks and tourist spots. Yes, today, we are not going to a cemetery; instead, we are visiting the Erawan waterfall, a high-tier waterfall located at the Erawan National Park, this waterfall is very much known for its chill and relaxing vibes; while also exhibiting green and shiny as an emerald look to the water and this place got you covered if you to swim and even hike. Hiking to the top may take quite some time but oh my, the view from the top spot is stunning.
It does not matter how early you would wake up for that first spot but that would eat a lot of your time and it would probably be mid to late afternoon, from here returning you can easily visit the Hellfire Pass Memorial Museum which is about an hour of driving from Kanchanaburi, this museum is dedicated for those people who have been taken due the construction of the death railway, this museum shows the tools and even some very sad sculptures of people building the death railway.
Lastly, we can finish off by visiting the Bridge right over the River Kwai. This time instead of being at the river; you'll be up the top of the bridge while you relax through the night.
Day 6. Chiang Mai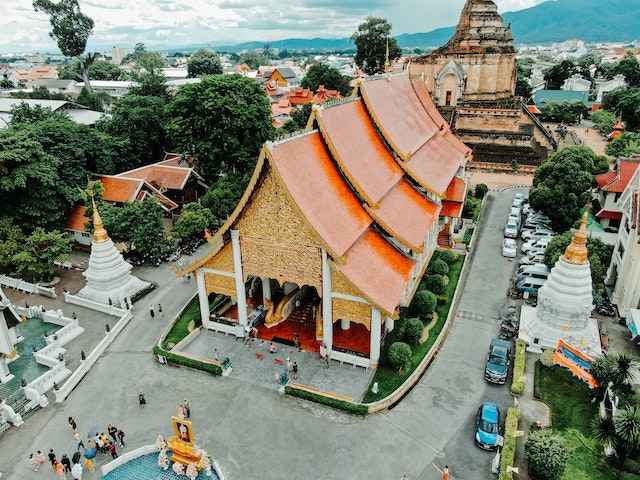 From Kanchanaburi, you will have to travel to Chiang Mai since this is our next destination. The place is far but is very much worth the travel you will probably get here around the afternoon if not late afternoon. From here you check into a hotel and visit Wat Phra That Doi Suthep which is a temple located at a hilltop that would allow you to view the whole place and its majesty, you can walk all the way to the top or just easily take a cable ride car.
After taking a look at the city, might as well experience it by yourself. At night there are Bazaar and luckily for you; you'll find one of the biggest night markets here at Chiang Mai where you can look for souvenirs, local or fashionable clothes, and even try the food they offer here the area like Khao Soi (Curry)
Day 7. Final day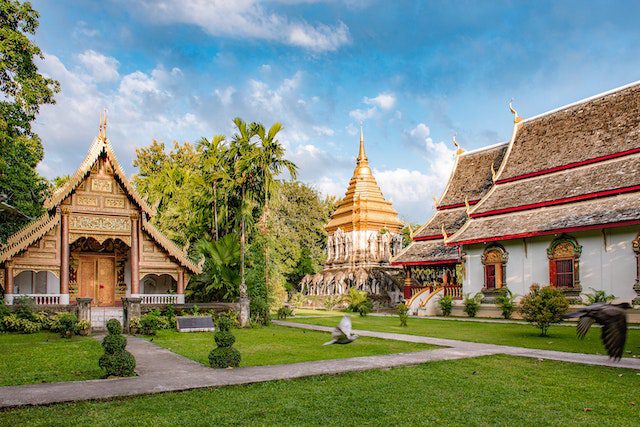 You will be still in Chiang Mai but this time you will wake up right here without the need to travel from afar. So let us get started.
Morning: You can easily start your day with Tha Phae gate which is one of the most famous landmarks in Chiang Mai, this gate was once part of the walls of the ancient city that surrounded Chiang Mai. It is historical and has a class stylized but is renovated to fit modern times; it does light up at night but sadly you would probably not see that; unless the itinerary is adjusted. Around it are restaurants and is probably best if you do take your time to eat.
You should be back in Bangkok before nightfall for the last look at the Asiatique riverfront and the Ferris wheel ride beside the river. An amazing way to end a trip to Thailand.
Share your valuable experiences with us in our comment section below.