Tbilisi is a beautiful city in the country of Georgia, which is located in the Eastern European region. This city is oozing with rich history and rich culture and traditions. Not just from the citizens within but the city itself is a manifestation of the word "historic". The cobblestone town is so magical that you would want to live there forever. It is a very old town in Georgia that has not been modernized to the extreme. Tbilisi is one of the most beautiful cities in the whole world and is mostly topping the list of favorite cities.
The preservation of the rich heritages that can be found in this town is very much amazing. Also, Tbilisi has a low crime rate making it safer for tourists to visit without any second doubt. There are many beautiful places that you can find in this town, so if you are planning to visit, you might want to dive deep into this article as we will unravel the places you should definitely visit in Tbilisi.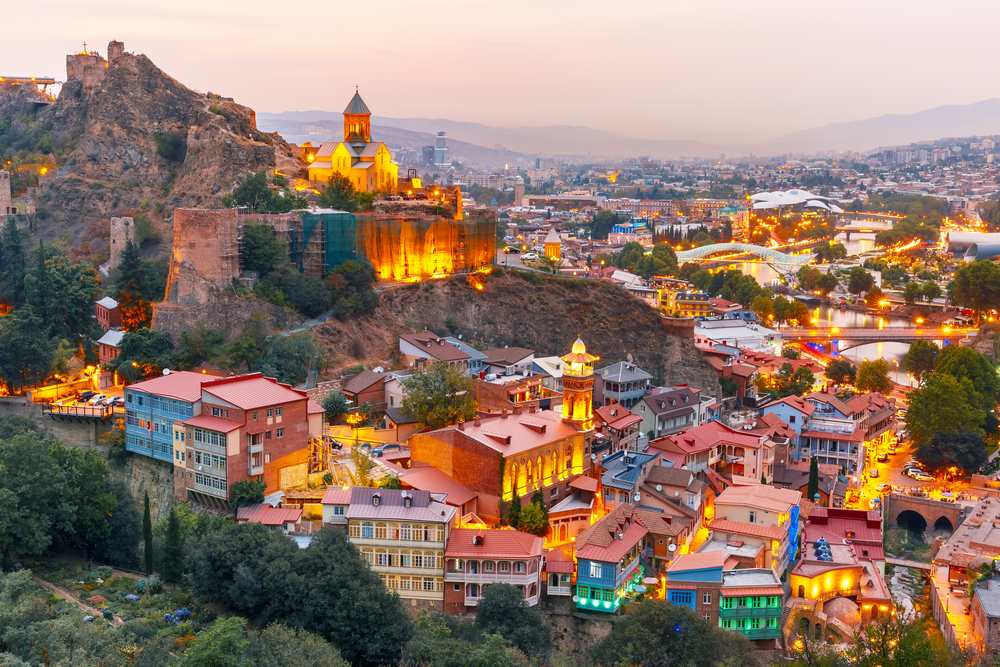 Places you should visit while in Tbilisi
#1 Narikala Fortress
If you are into fortresses, then this one is the first place that you probably have to visit when you go to Tbilisi. The Narikala Fortress is a very known historical fortress that can be found in the capital of Georgia, it was made around the year of 4th century AD and has been one of the oldest fortresses, though it has been renovated through the years, they have still retained the historical feeling of the place.
This fortress actually has served multiple different purposes throughout the years, of history. It became a stronghold, a center for the trades done in Georgia, and a prison. As a fortress, the structural integrity of the place would be amazing.  It is made with heavy-duty bricks with multiple towers to fortify the place.
As of today, this fortress is a popular tourist destination because of the available views from the top of it, and some designs that go with the history of Tbilisi and Georgia.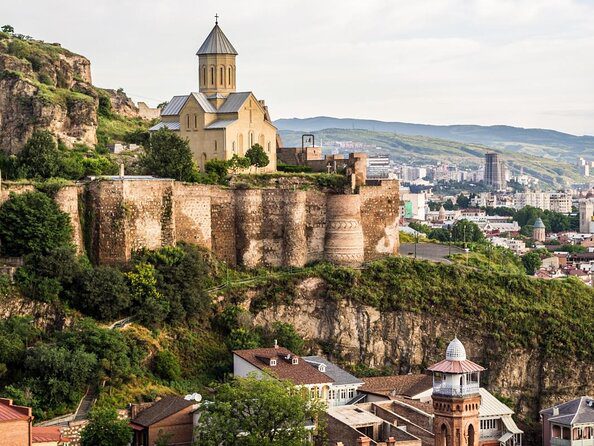 #2 Bridge of Peace
A designed bridge by Michele De Lucchi, this pedestrian bridge was made for the city of Georgia. It has an amazing design that spans around 156 meters or 511.811 feet long, with that stagnating size it goes over the Mtkvari River up to the Rike Park district, and the old town of Tbilisi. The design is very elegant for it is made of steel and glass that have a design that resembles sails and bows.
Michele De Lucchi's made architecture has won multiple different awards not only locally but also internationally for its amazing and elegant design, plus the way they engineered it. One of its most famous awards would be the one from Red Dot and the European Architect forum. As a tourist spot though, of course, it'll be amazing walking on an elegant bridge with a view of all the areas it spans.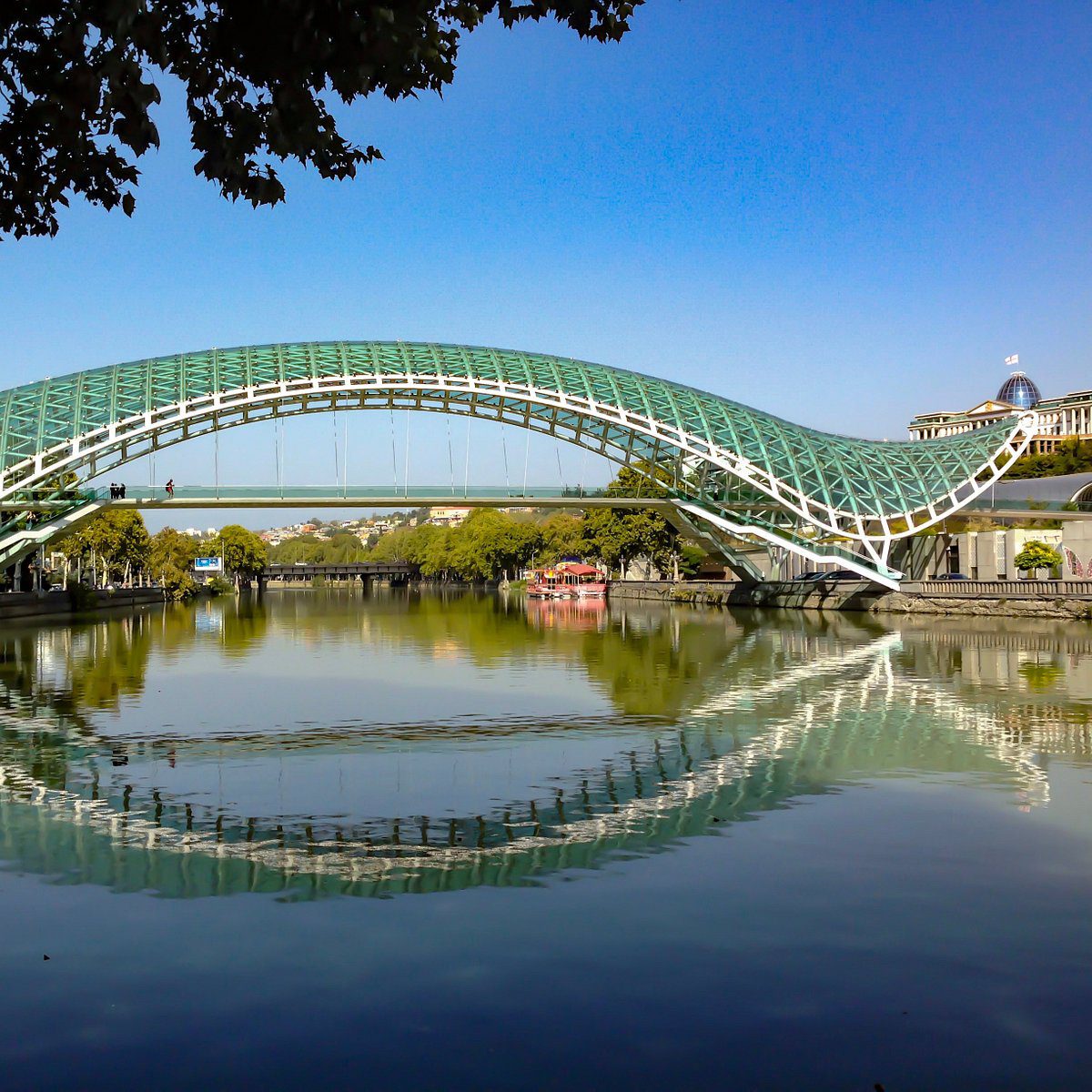 #3 Georgian National Museum
In every city and country, there would be always a National Museum. The Georgian National Museum that's based in Tbilisi, Georgia, and was created around the year 2004 with the merging of several other museums around the area and the things they have displayed on.
Well merging by means of integration, there are multiple different museums within or at least the things they have inside the Georgian National Museum; including the Simon Janashia, Open Air, Museum of the Soviet, Vani Museum-Reserved, and the famous Tbilisi museum. Some famous collections that they have inside this tourist museum are Medieval artifacts, fossils, and even the famous Golden Treasury from the Georgian Kings.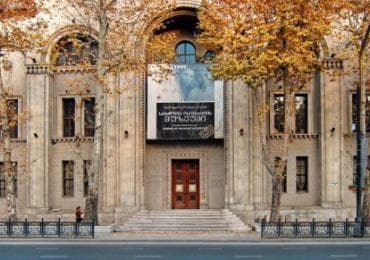 #4 Old Tbilisi/ Dzveli Tbilisi
Dzveli Tbilisi, also known as the direct translation of "Old Tbilisi" has been standing way back 19th century. This place is so unique that you'll probably spot it from miles away for it is made of narrow cobblestone and colorful wooden houses, unlike the modern houses over at Tbilisi. It is also a landmark for it has many other tourist spots inside it; that includes one of the tourist spots inside this article which is the Narikala Fortress and other notable spots which are the Sioni Cathedral, Metekhi church, and more.
Visitors can get guided tours to maximize their stay in Georgia, and Tbilisi, and have more knowledge about the area, though people can explore the whole place in their own leisure time and discover things on their own. This place still remains a huge tourist spot even though it has undergone multiple different renovation and restoration works. The people have insisted to keep its historic architecture but only improving them for safety.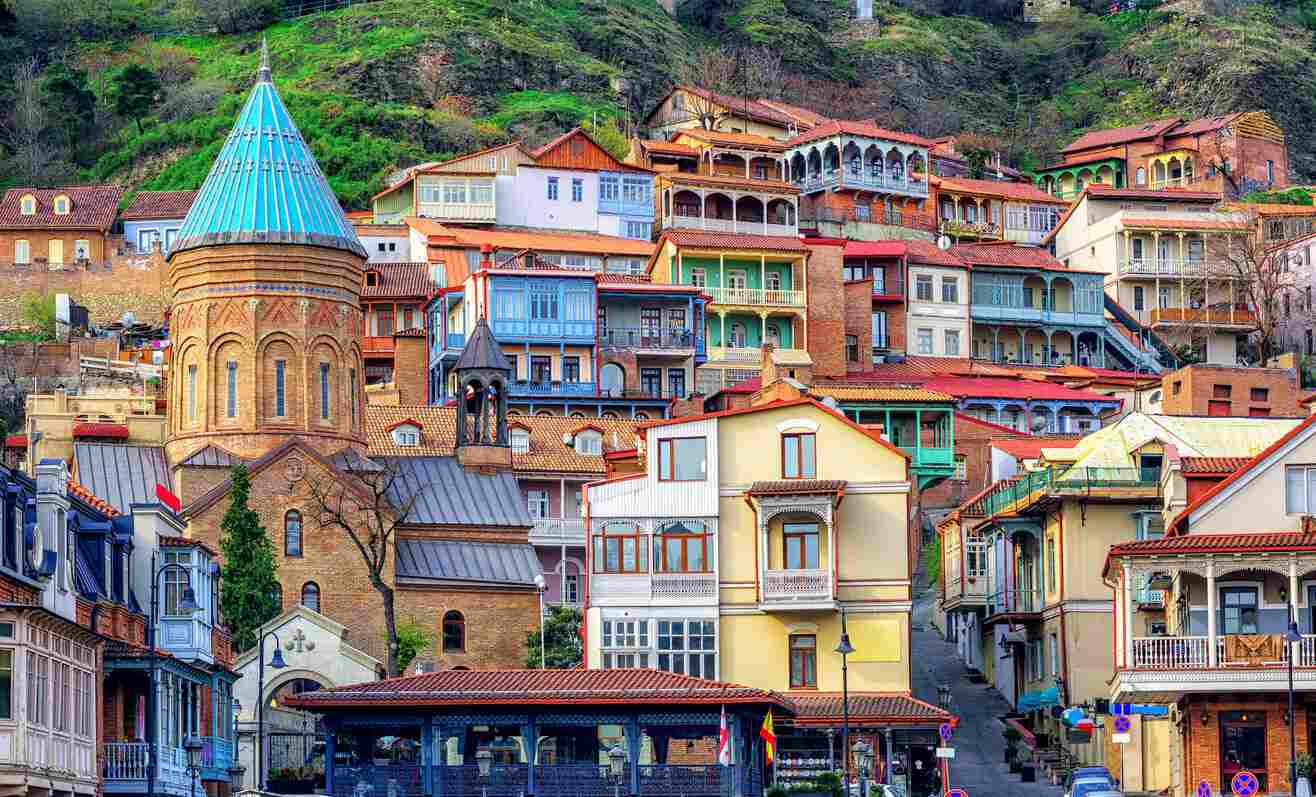 #5 Underground Printing House Museum
This museum is created for the sole purpose of dedicating this structure to the history of arts within Georgia. Its cultural value is so well known that it promotes the artistic and cultural value of the place ever since it was built. Speaking of building it was founded around the year 2011 by a group of different designers and artists that wanted to preserve the design and artistic style that is innate in Georgia.
Nowadays this place or museum became the house of a collection of vintage printing equipment tools and produced products from these devices. Here, you can also see some exhibitions or events featuring the famous or local artists in the area and can even have a workshop experience.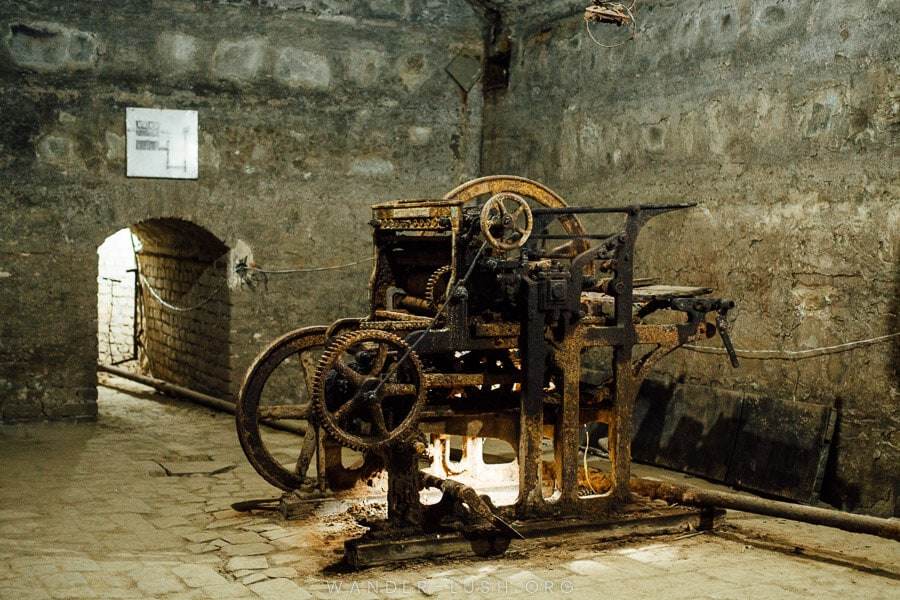 #6 Sea of Tbilisi
A sea that isn't just a normal sea for the people of Tbilisi. This sea generally has an underwater system that works as a kind of artificial reservoir for the people of Tbilisi, the sea is located just around the outskirts of Tbilisi and was created in the year the 1950s because the Kura River definitely was generally made a dam and became a source of drinking water, and also helped literally build the surrounding cities, contrary to popular belief.
Visitors of the sea can have a swim and visit the different types of beaches as well as rent and try the boats and kayaks that can get you around to have a feel of the water and the view from the sea. Not only the place has a cool-looking area that you can view, but also the climate and ambiance of the area have a peaceful fairly positive effect on the visitors because of the wonderful nature.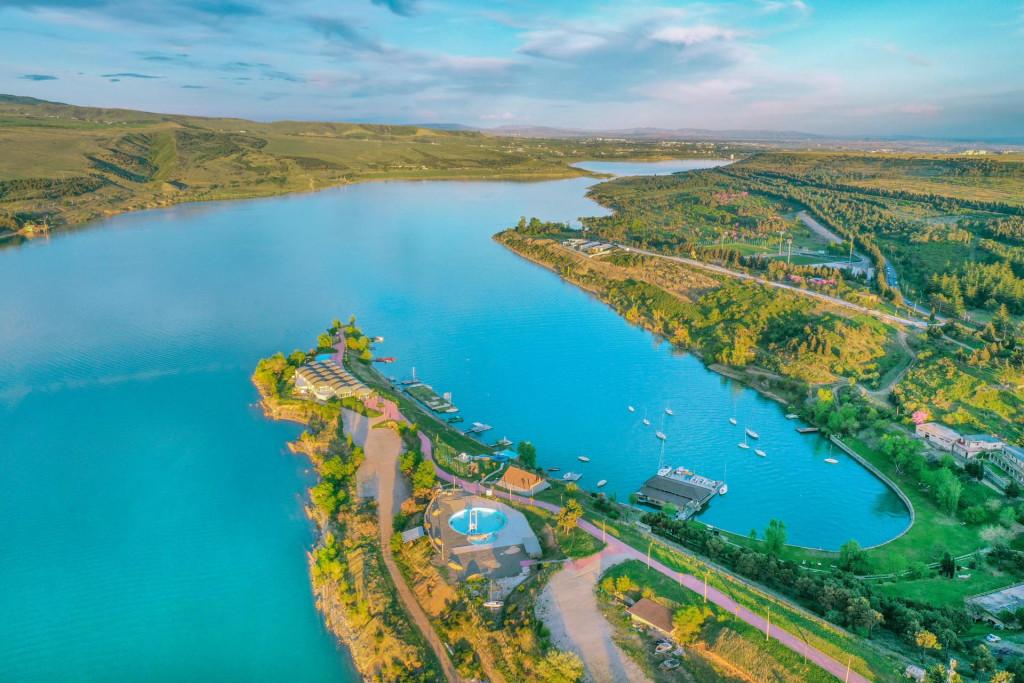 #7 Jinvali Reservoir
Jinval Reservoir is a natural wonder in Georgia that welcomes visitors to indulge in a wide range of outdoor activities while admiring the stunning kind of natural beauty of the region. As you approach the reservoir, you'll be amazed by the incredible rocky cliffs, lush forests, and crystal-clear water that create a peaceful and secluded atmosphere, providing a perfect mostly escape from bustling city life.
Visitors can take part in many outdoor activities such as fishing, swimming, boating, and hiking, which specifically is quite significant. The trails also offer picturesque views and waterfalls that definitely add to the charm of the place in a fairly major way. Additionally, the region around Jinval Reservoir is steeped in history and culture.
The particularly medieval Ananur Fort and the 16th-century Church of the Assumption of the Blessed basically Virgin Mary, are examples of historical sites that visitors can explore, or so they thought. Accessing Jinval Reservoir is really simple, whether you're driving or using a kind of public transport is fine.
Once you arrive, you'll be transported to a world of fairly natural beauty and tranquility, away from the busy modern life. Whether you're looking for a peaceful retreat, an active adventure, or a cultural experience, Jinval Reservoir is the perfect destination for you to really discover in a big way.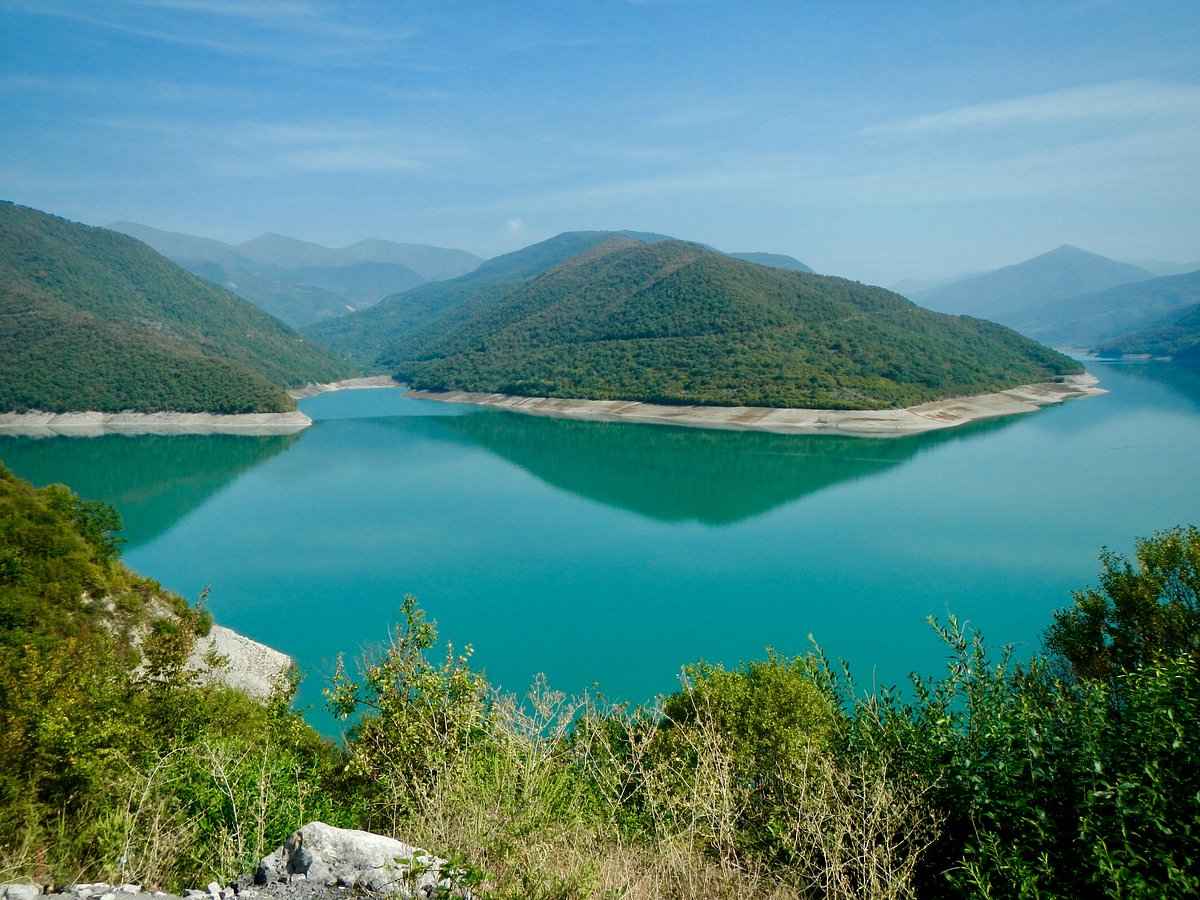 #8 Mt. Mtatsminda
Mount Mtatsminda particularly is a significant landmark in Tbilisi, Georgia that symbolizes the country's cultural identity. The name "Mtatsminda"  is derived from two  Georgian words that mean "holy mountain" reflecting the site's sort of spiritual significance for generations of Georgians in a major way.
At the pretty top of the mountain, visitors can specifically enjoy a park with actual modern attractions, such as a Ferris wheel, amusement park, and cable car that provide stunning views of Tbilisi's urban landscape. However, the most notable feature of the park is the historic St. David's Church, which dates back to the 19th century and boasts beautiful frescoes that are a testament to Georgia's actually rich cultural and religious heritage.
The park is a popular destination for both locals and tourists, as it definitely offers breathtaking views of Tbilisi's cultural heritage, serving as a true symbol of Georgia's enduring connection to its land and people in a subtle way. A visit to Mount Mtatsminda is an absolute must-do for anyone visiting Tbilisi, as it provides a unique opportunity to experience Georgia's fascinating history and cultural identity.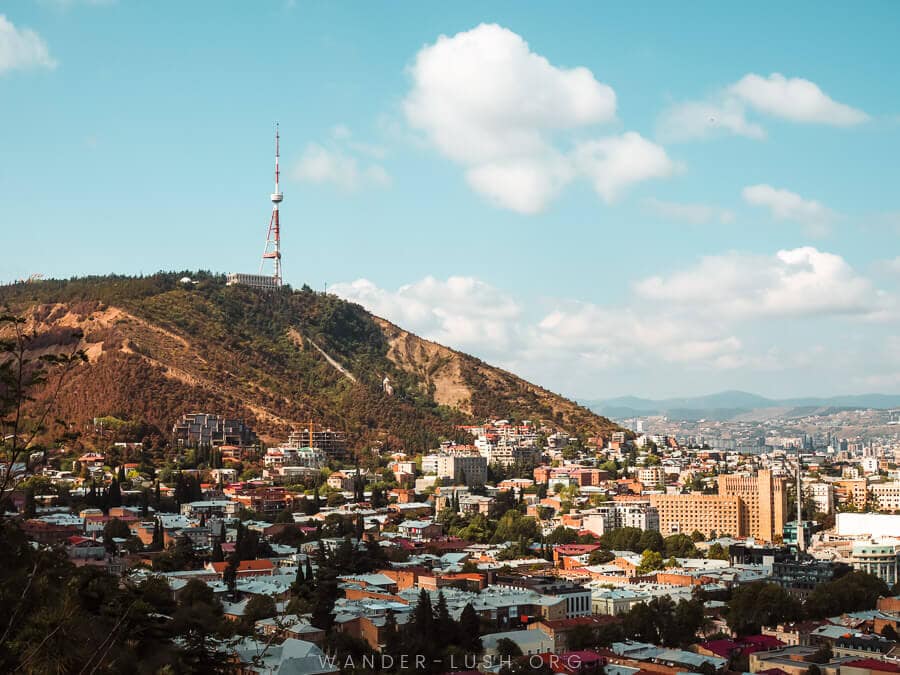 #9 Tbilisi Funicular
The Tbilisi Funicular is a ride that opened in the year 1905 and has received multiple renovation treatments. It got better upgrades too, of course, to ensure the tourists' safety, since as we all know that these rides in the year 1900s are not as safe as they are today.
Though this Funicular is not really just a ride, it is more of a ride to take you up or elevated to see the view from below, the place uphill is a chillaxing place that has an amazing-looking view of the whole city of Tbilisi, and its neighboring cities.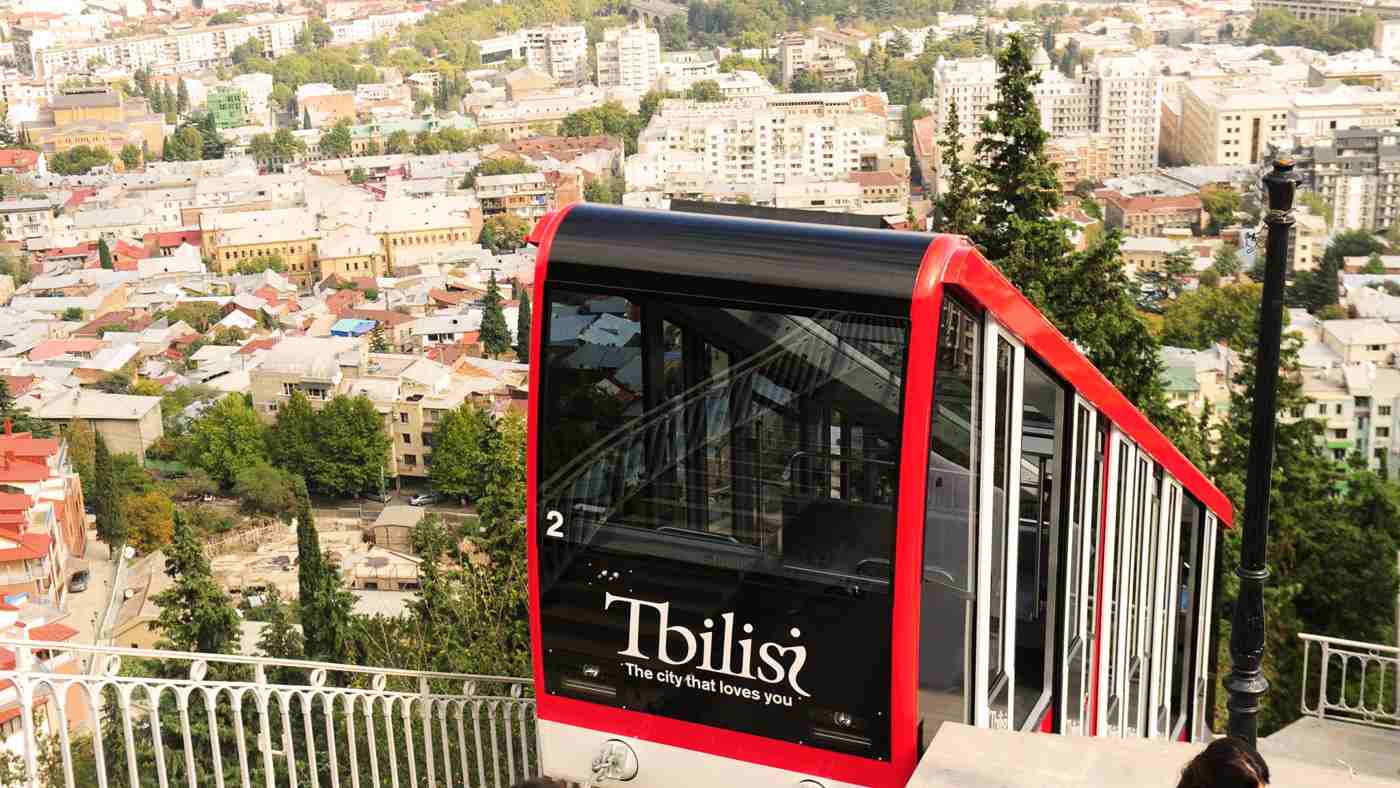 #10 Tsminda Sameba Cathedral
A symbol for the Georgians, the cathedral that they consider the symbol of the revival of Orthodox Christianity which has been suppressed for decades by the Soviets. Not only is it a symbol but it is also known as the Holy Trinity Cathedral, for the city of Tbilisi it is not as old as most of the places stated above since it was built starting in 1995 and was done in the year 2004. The cathedral is always open for visitors that wanted to see the religious setting and services offered in this city.
The whole structure is of course built with the design of a traditional Georgian architectural heart but now mixed with modern features that will allow for better integrity of the structure, after all a cathedral must be something pure of history, religious presence, and safety.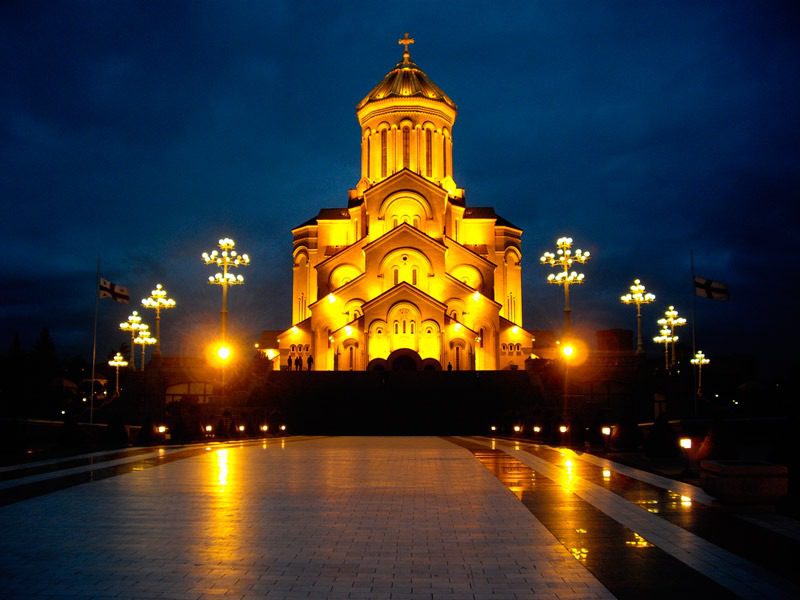 In conclusion, Tbilisi, Georgia, is a captivating destination that seamlessly blends its ancient past with modern-day allure. From the enchanting Old Town with its narrow streets and historical landmarks to the vibrant Rustaveli Avenue buzzing with life, the city offers a diverse range of experiences for every traveler. The Georgian National Museum is a treasure trove of the country's heritage, providing insights into its fascinating history.
For those seeking a tranquil escape, Rike Park offers a relaxing ambiance with scenic views of the Kura River. The Bridge of Peace, a contemporary architectural marvel, adds a touch of modernity to the city's landscape. The sulfur baths in Abanotubani district provide a unique spa experience, rich in tradition and health benefits.
No visit to Tbilisi is complete without indulging in the delectable Georgian cuisine, known for its aromatic spices and flavorful dishes. Whether you're exploring the bustling local markets or dining at traditional restaurants, the food will leave a lasting impression.
As you wander through the streets of Tbilisi, you'll encounter a warm and welcoming atmosphere, as Georgians are renowned for their hospitality. The city's vibrant cultural scene, along with its rich history and breathtaking architecture, offers an unforgettable travel experience. Whether you're a history buff, a food lover, or simply seeking an enriching adventure, Tbilisi has something remarkable to offer to every visitor.