We always look up to Summer Vacations since our school days. Now that you have your work life and a family, you must look for a balance between reality and luxury. Keeping that in mind, one must never settle on visiting new places and resetting that relaxed vibe for the Summer. There are always pocket-friendly options in the catalog. Keep a decent budget, plan accordingly, and go for that summer destination immediately. Through this blog, we will look at the 12 Budget-Friendly Destinations to Visit in Summer 2023.
#1. India
The list of Indian locations perfect for a summer vacation is long and includes everything from the peaks of the north to the vast waters in the south. It's safe to say that there will never be a lack of summer vacation destinations in India. In India, you can find anything on a budget, whether you're seeking serenity or somewhere to party. The southern coast includes places like Gokarna, Mangalore, Coorg, Pondicherry, and Goa. The north includes many Indian-vibed tourist spots like Udaipur, Rajasthan, Kasi, and the western and eastern ghats.
The mighty mountain ranges are splendid to watch. Making your own reservations is the greatest method to travel in India on a tight budget. Therefore, there won't be any booking websites or agents. You may easily obtain the same goods in person for half the listed price if you go to nearby guesthouses and eateries. Under 30 dollars per day, all of your meals, lodging, transportation, and other expenses are covered.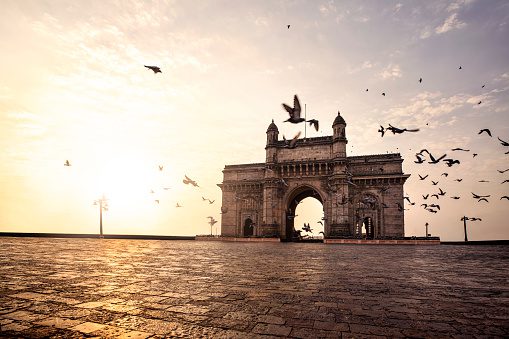 #2. Kyrgyzstan
When visiting Kyrgyzstan, especially in the summer, you should expect to pay quite little for your travel expenses. Nearly everywhere offers free camping, and even if you want to stay in hostels, holiday homes, or log cabins, you won't spend a lot to do so. Adventure travelers are starting to swarm the nation, drawn by the allure of breathtaking scenery, top-notch trekking, and real culture. Great experiences can be had in Kyrgyzstan on a good budget. Summer is the ideal season to travel to Kyrgyzstan.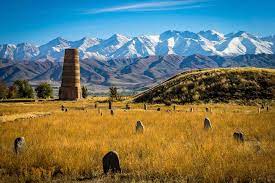 #3. Greece
Greece offers countless options and experiences for travelers of all income levels. Vacations in Greece are the wisest move you might ever have, regardless of whether you prefer the ocean or the mountains, passing your days by sightseeing or swimming by the coastlines. The Greece trip can be completed on a competently good budget itself. Just have some hand cash at your ease, so that you can always choose local cuisines and transits.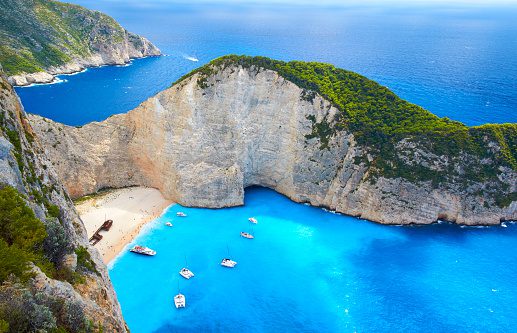 #4. Nepal
The ideal summer travel destination, though, is Nepal, which is home to Mount Everest and many other natural beauties. When making an online reservation for lodging, exercise extreme caution because large businesses have converted neighborhood homestays into boutique hotels and resorts. If you are not careful, the stays will cost the most. However, you can find affordable and delectable home-cooked meals in neighbourhood tiny cafes.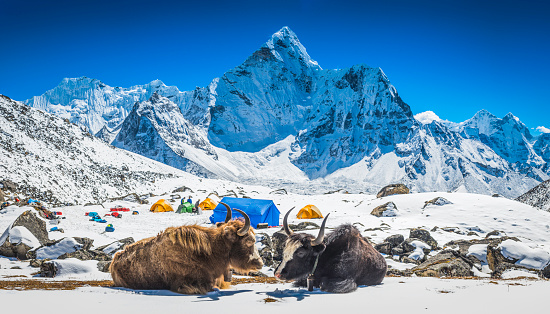 #5. Cambodia
One of the least expensive Southeast Asian countries is Cambodia. There isn't any predominant money-saving suggestion here until you particularly dig for the most expensive attractions or activities. The wise traveler can easily travel on a tight budget while still enjoying attractions, lodging, and everyday expenses. To entice visitors, Cambodian lodging establishments offer lower rates. Additionally, airfares to Cambodia are less expensive. If at all possible, try to schedule your visit so that you may attend one of the province's many festivals.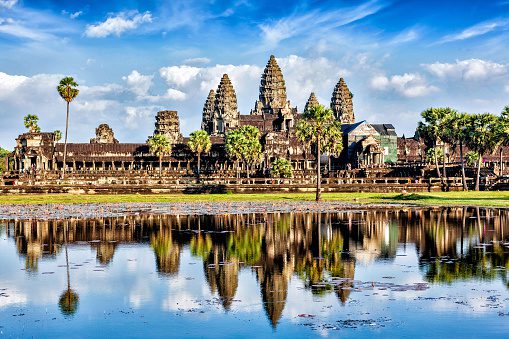 #6. Vietnam
Vietnam is a stunning country with incredible food, breathtaking scenery, and a distinctive historical past. There are many different types of facilities from which to select in Vietnam, which is wonderful. You're fortunate if you have a restricted vacation budget because Vietnam is likewise quite reasonably priced. While vacationing in Vietnam on a tight budget, it's simple to enjoy a top-notch lunch thanks to the amazing street sellers. The extra expenses include travel expenses among other things. Many people who earn $35 per day can travel to Vietnam.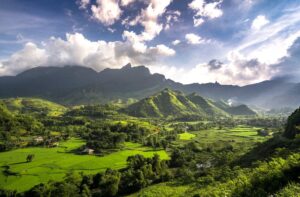 #7. South Africa
South Africa is renowned for being a very inexpensive destination for travelers from abroad. One of the most well-liked tourist locations in all of Africa is South Africa, which is a dream location. Top summer tourist destinations include Kenya, Mauritius, and others. These locations are well-known all around the world, and the good news is that they are relatively affordable. If you can get some kind of private transportation, you can get by for about 45 Dollars per day.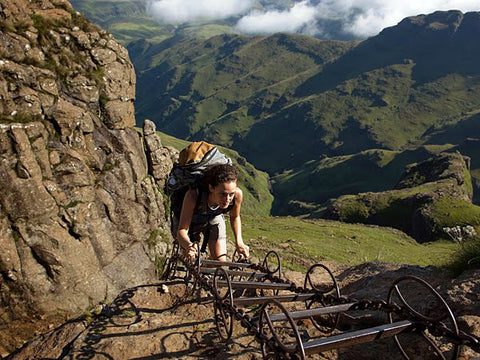 #8. Turkey
Turkey checks all the boxes for the ideal summer vacation: unending sunlight, clear waters, fascinating old ruins, a wide range of activities, and a culinary adventure. It's a wonderful idea to take a vacation somewhere fresh, like Turkey or the area around Istanbul. Turkish coffee and the renowned Turkish ice cream are both must-tries in that area. You can survive on 40 dollars a day, including transportation, lodging, and food.
#9. Georgia
Another underestimated, stunning, and reasonably priced travel destination in Europe is Georgia. Georgia offers so many day trips, treks, and monasteries that one could easily stay there for months without getting bored. If you have more time than money, it's ideal. You can travel both short and long distances by hitchhiking. The cost of rides, food, and other amenities is quite low here. Even the data roaming fee is quite low here. Parks, mountains, and beaches attract the visitors the most.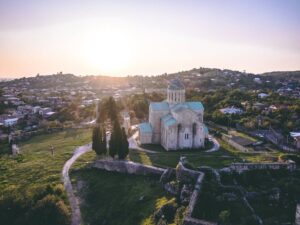 #10. Indonesia
The interesting thing about Indonesia is that, depending on one key factor, transportation, it can either be very affordable or rather expensive. If you want to save money, go hiking and take the local transport wherever possible. The most notable features include waterfalls, mountains, beaches, and extremely great food. The nation is renowned for its biodiversity as well as its diversity of cultures. There are many sights to see, including Bali's enchanted waters, Hindu temples and buildings, rainforests, and monasteries.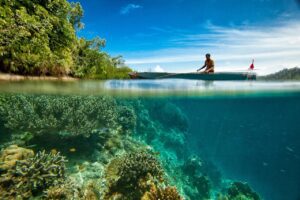 #11. Sri Lanka
Like many other nations, Sri Lanka can be visited on a backpacker's budget or for a sizable sum of money. There are numerous safaris and World Heritage Sites in the nation. Large cascades, beaches, cottages, and cave temples are notable features. Explore the lodgings and cuisines in your area by trying to stay local. With the correct amount of preparation, a vacation to Sri Lanka can also be undertaken on a tight budget. Sri Lanka is an excellent summer vacation destination because of its lush greenery, lovely views, and fresh locations.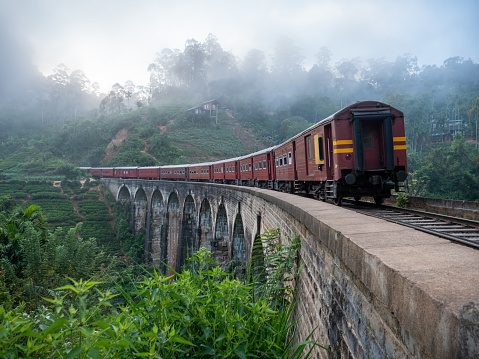 #12. Mexico
Mexico has countless adventures to offer. This enormous nation has a diverse population, beautiful scenery, and some of the best cuisine in the world. Tacos and tortillas, two delectable street foods, are excellent for introducing a hint of heat to the mouth. There are several hot sites to search out, including waterfalls and beaches with white sand. All of this is doable at a daily cost of no more than $40. Mexico is renowned for its vibrant culture, historic sites, gorgeous beaches, and delectable cuisine. Visit the remnants of a Mayan temple through the day, then at night, savor delicious cuisine while enjoying musical performances.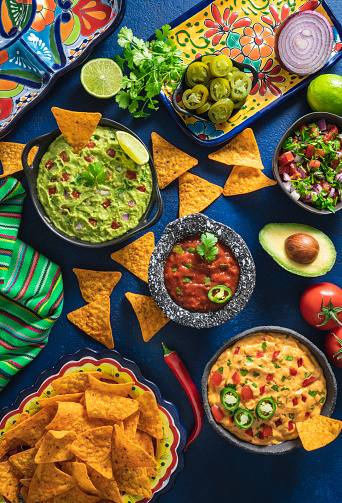 These were the list of the top 12 Budget-Friendly Destinations to Visit in Summer 2023. Pack your bags and arrange your itinerary to enjoy your summer 2023.