Tourism in Jammu and Kashmir has been described as a paradise so many times that it seems like the highest compliment you could pay it. But there's something imprecise about it that doesn't do this section of the country credit. In Jammu and Kashmir, what is paradise? It's the alpine meadows, crystal clear lakes, autumn hues of the trees, boathouses, gondolas, apple orchards, and everything else that makes up the scenery. Its beauty has a timeless quality to it as if nature decided to use all of her inventiveness to create it. We've compiled a list of the top 5 tourist attractions in Jammu and Kashmir to show you the state's timeless beauty.
#1 Srinagar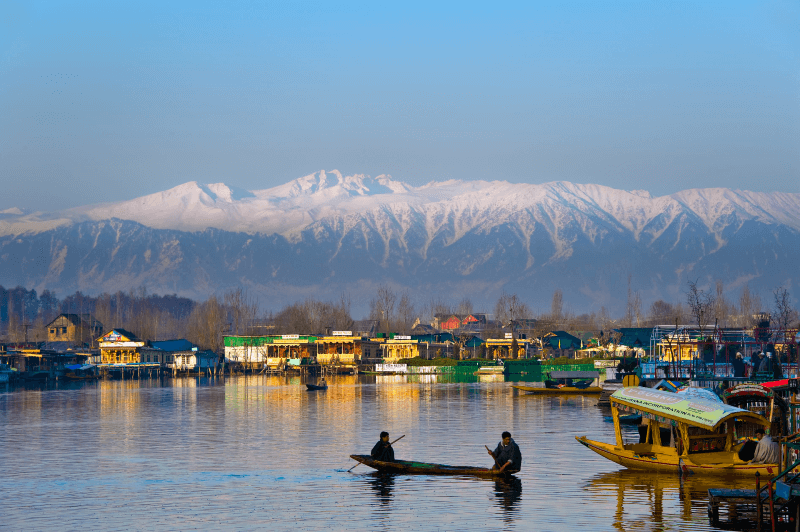 Srinagar makes the list because it is one of the most well-known tourist attractions in Jammu & Kashmir, as well as a popular honeymoon destination. Srinagar is known as the "Land of Gardens and Lakes" because of its many Mughal Gardens, religious and historical buildings, and Dal and Nageen Lakes. The floating vegetable market on Dal Lake is one of the many things that will amaze you. Srinagar is also home to Asia's greatest tulip gardens. Top Sightseeing Attractions are Mughal Gardens, Tulip Gardens, Hari Parbat Fort, Pari Mahal, Kahnqah Shah-i-Hamada, Hazratbal Shrine, Shankaracharya Temple, Kheer Bhawani Temple. The best Things to Do are Take a shikhara ride on the Dal Lake, Enjoy a houseboat stay on Dal & Nageen Lakes, and visit the floating vegetable market on Dal Lake.
#2 Patni Top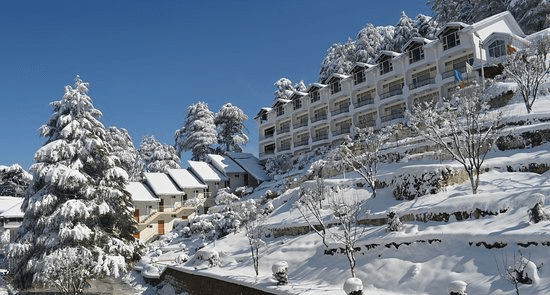 For its meadows, stunning views, and lovely views of the Himalayan peaks, the hill station of Patnitop is one of the most popular tourist destinations in Jammu and Kashmir. This is the place to go if you're looking for winter getaways in Jammu. Madhatop, a 5-kilometer drive from Patnitop, offers skiing and paragliding opportunities. Don't forget to try Patisa, a native delicacy, while you're here. Top Sightseeing Attractions are Bilo ki Powri, Kud Park and Shiva Ghar (almost 11 kilometers from Patnitop). Popular Things to Do are Enjoy a picnic at Kud Park and  Try paragliding & skiing at Madhatop (almost 5 kilometers from Patnitop)
#3 Gulmarg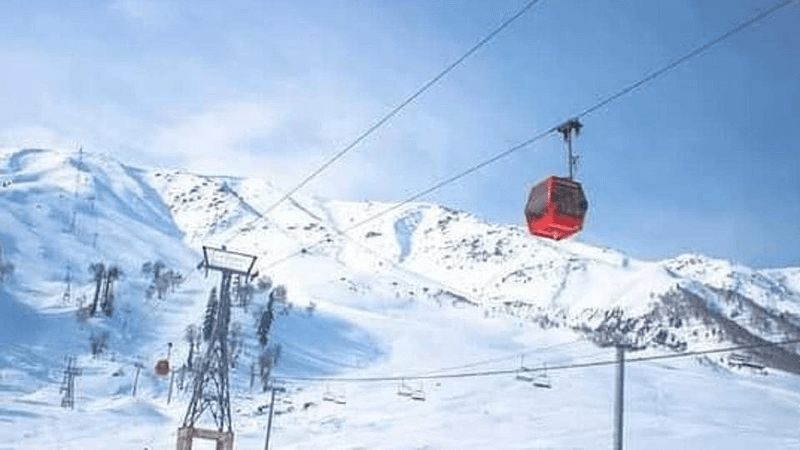 Gulmarg offers it all: snow-capped mountains, lush vegetation, lakes, pine and fir woods, and a diverse array of flowers. It's nestled in the Pir Panjal Range's valley. Its name means "flower meadows," and there are plenty of daisies to be seen in the meadows. Above all, Gulmarg is Asia's best skiing destination, with the world's highest green golf course and the world's highest cable car project. Top Sightseeing Attractions in Gulmarg are St. Mary's Church, Baba Reshi Shrine and Maharani Temple/Shiva Temple. Popular Things to Do in Gulmarg are Play golf at the highest golf course in the world. Enjoy a gongola cable car ride and Go skiing at Shark Fin, the best skiing slope in Gulmarg.
#4 Sonmarg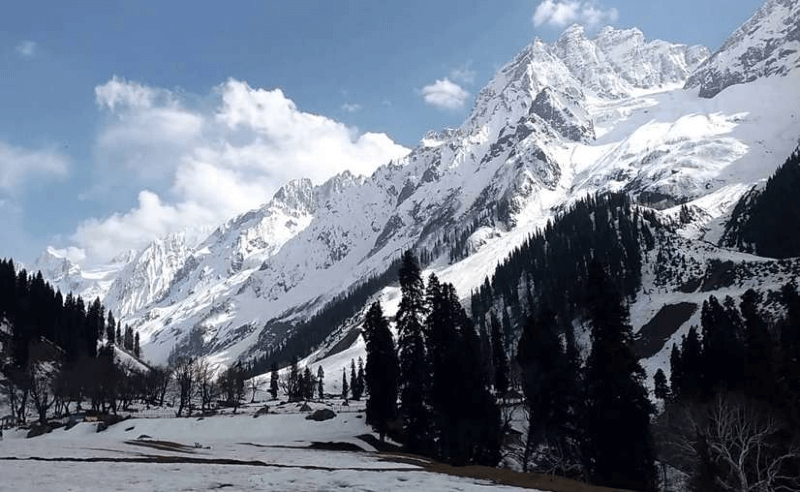 Sonmarg, which literally means "golden meadow," is one of the top tourist destinations in Jammu and Kashmir for sightseeing and adventure. A glacier, woodlands, and snow-capped mountains dot the scene. From here, you can reach Kashmir's three Great Lakes: Kishansar, Vishansar, and Gadsar. Camping and trout fishing are two popular adventurous sports. Sonmarg is also the beginning point for the journey to Amarnath Cave, a renowned Hindu shrine. Top Sightseeing Attractions in Sonmarg are Thajiwas Glacier, Baltal Valley (close to Sonmarg), Amarnath Cave, Naranag, Kishansar Lake, Vishansar Lake and Gadsar Lake.  Best Things to Do in Sonmarg are Whitewater rafting, Trekking, Camping and Trout fishing.
#5 Pahalgam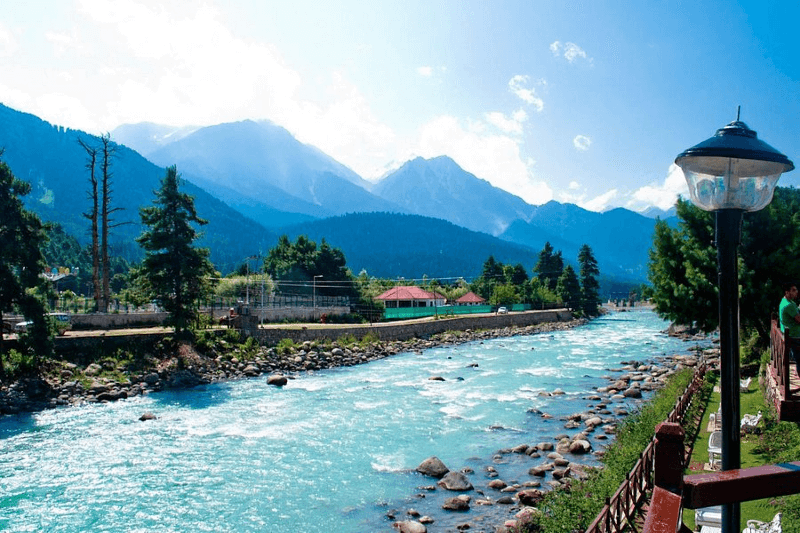 Pahalgam is a must-see for any tourist visiting Jammu and Kashmir's top five attractions. It is situated on the banks of the River Lidder in the Anantnag district. With its meadows, woodlands, and pure surroundings, it is a beautiful pleasure. Pahalgam is the ideal spot in Kashmir for a sightseeing tour because of the Aru Valley, Betab Valley, and Baisaran. Top Sightseeing Attractions are Aru Valley, Betaab Valley, Baisaran and Sheikhpora. Best Things to Do are Trout fishing, Pony ride and Enjoy a picnic.