17 Ways to Entertain Yourself During a Long-Haul Flight
Travelling can be fun but if you are on a long flight, it can get tiring and boring inside a plane with nothing much to do. Intercontinental air travel can take from 5 hours to anywhere more than 20 hours and that's a lot of time!
So, what can you do to entertain yourself during a long flight until you reach your destination?
Read a Book :

Reading a book is the easiest way to kill time. While being lost in between a page-turner, you will not realise how quickly time passes. Catch up on that interesting book, you haven't had time for. You might even land by the time you finish reading your book.
Watch your favourite movie :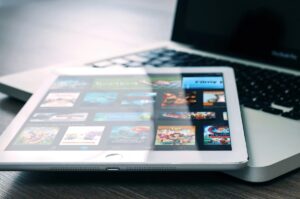 There's nothing like watching your favourite movie again. Regardless of how many times you have watched it. Download the movie on your phone or laptop before you board and watch it while you are on the flight.
Watch a new movie :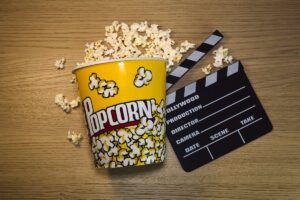 Choose a new genre or new movie to watch that you haven't had a chance to watch yet. Your flight will usually have a selection of movies or you could watch on your laptop too. Immersing yourself in a new movie will be very entertaining and fun.
Binge watch a TV show :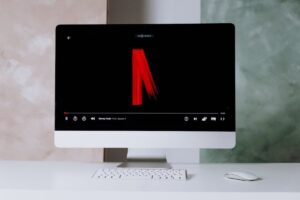 A long haul flight is the best time to binge watch a new TV show or a TV show you have not had time to catch up on. Watch from the collection available on your flight or you could always download shows and episodes on Netflix or Amazon Prime before your flight and watch them on air. An intriguing and fascinating TV show will have you hooked on it till you finish it. Cliff hanger episodes will have you clicking on 'next episode' every time an episode ends and this way more than half your flight journey will be completed. Make sure to take breaks in between while binge watching to avoid headaches.
Listen to music :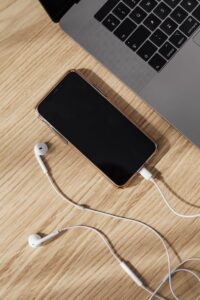 Create a new playlist that you never had time for or listen to your current favourite playlist. You could also just listen to your favourite artist for a while and keep switching between genres to avoid monotony and boredom. Make a new workout playlist or a playlist to relax while you are on the flight. Listening to beautiful music and watching the marvellous clouds from your airplane window is a delightful way to spend time.
Listen to a podcast :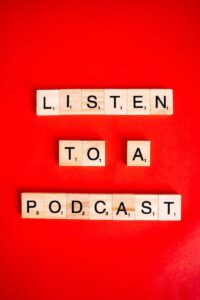 Listening to an entertaining and informative podcast will never bore you. Unwind and relax on your flight and indulge in an interesting podcast, this will keep you engaged for hours. There are millions of podcast from various genres to choose from. Some fun podcasts you could listen to on your flight are 'Stuff You Should Know', 'Reply All', 'Getting Curious', 'Hidden Brain by NPR' and 'Armchair Expert with Dax Shepard', etc.
Declutter your phone :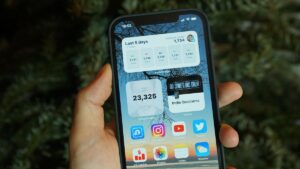 Your phone has a ton of junk and unnecessary files that need to be deleted. What better time to get rid of clutter and clean up your phone than on a long duration flight. Delete repeated photos and screenshots from your camera roll and unwanted PDFs, emails and files to make some storage space in your phone. Delete apps that you don't use anymore and categorise your apps. Make categories for apps to get an easy access to them and keep them organised. Your home screen will also look clean and neat when you do this. Put all the health and fitness apps in one category, photo and video editing apps in another, online shopping apps in a different category and so on. This will take up a significant amount of your time on the flight.
Answer emails :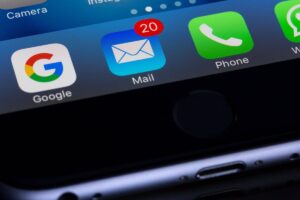 You can answer emails even without Wi-Fi or data by simply saving the emails as drafts and then sending them once you reach the destination and have access to internet. You could also download Gmail Offline and use your Gmail account to send emails offline and they will get automatically sent when you are connected to WIFI later on.
Do a crossword puzzle :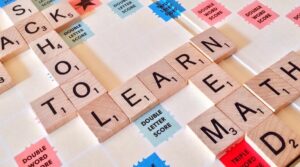 Download a crossword puzzle app before taking off or if you want to go old school take a crossword puzzle book or newspaper and solve a few crosswords on the plane.
Write in a journal :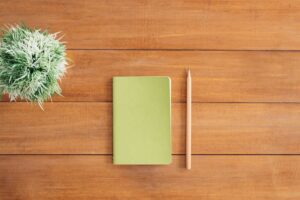 The perfect time to centre yourself is while on air and relaxingly write in your daily journal with a calm mind. Do your daily journaling or get creative and make weekly calendar spreads, write what you are grateful for, make a daily schedule, to do lists, reading lists and more.
Finish your work :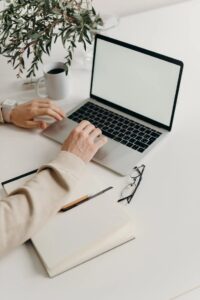 You can always do some pending work on your laptop from the comfort of your plane seat. Grab something to snack on and open your laptop, then get right to working on your essay, university assignments, work reports, articles and more.
Have a delicious meal :
Get something from the inflight menu to have during your long flight and enjoy the delectable food and drink while looking out the window and admiring the view or while just watching a movie.
Read up on your destination :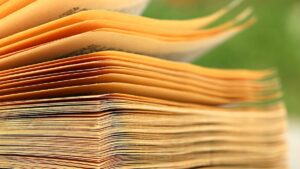 It is always a good idea to be well informed about the place you are travelling to. Be it for work or a vacation. Get to know the culture, tourist rules, do's and don'ts and interesting tourist attractions before you reach the destination. You could get information from the internet or a guidebook.
Make a travel itinerary :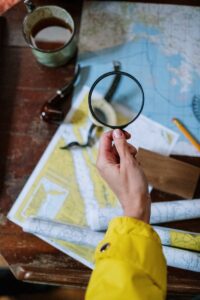 A long haul flight is the ideal time and place to draw up an itinerary for your vacation. Research and make a list of places to visit, tourist activities to indulge in and try out, things to scratch off your bucket list, delicious foods to taste, places to stay at and everything up until your return can be planned out during the flight for the perfect vacation.
Take snaps from the plane window :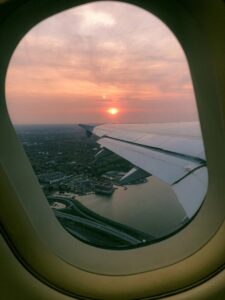 The views from your plane window are going to be spectacular. Keep an eye out for the sunrise or sunset depending on the time you are flying and grab a picture. Take a picture of the white cotton clouds, the ocean and islands, the shimmering city at night or a cliché picture of the wing of the plane. You will have enough time to edit your shot before posting it on snapchat and Instagram when you land.
Take a nap :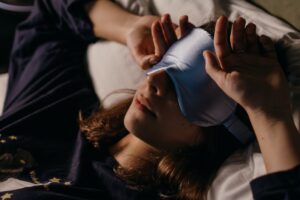 There is nothing like taking a refreshing nap during your flight. Nap, rest up, recharge and get ready for your vacation. You will be fresh and rested when you reach your destination to seize the day and enjoy your vacation.
Do your skincare and a facemask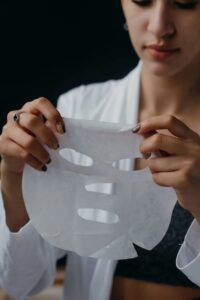 Flying or not, you cannot miss your skincare routine. Depending on the time, it could be your night time skincare routine or daytime/morning skincare routine. Apply your serums and moisturisers. It is very important to keep your skin moisturised and hydrated while flying since air travel causes dry skin, you can re-apply moisturiser throughout your long flight too. And do not skip on the SPF because you will need sunscreen during the day on the flight. And if you feel like it and if you have extra time, you could always do a sheet mask on the flight.
These are some of the ways you can entertain and enjoy yourself without getting bored and tired on your long flight, ready for the destination and vacation!