Did you ever think if you get a chance to choose your own country, then which country do you select in the entire world? So, to ease this answer, here are the 8 most amazing places you definitely want to know about. You can select any Country according to your preferences and living standards. The ranking of these countries mostly depends upon their GDP, economic growth, Political conditions, future expectations, Cultural diversity, Quality of life, etc.
There are hundreds of countries in the whole world. But one can reside in a country that fulfills all the requirements while maintaining the preset goals of living standards. So, here are the top-ranking countries in terms of their living standards:
1# Canada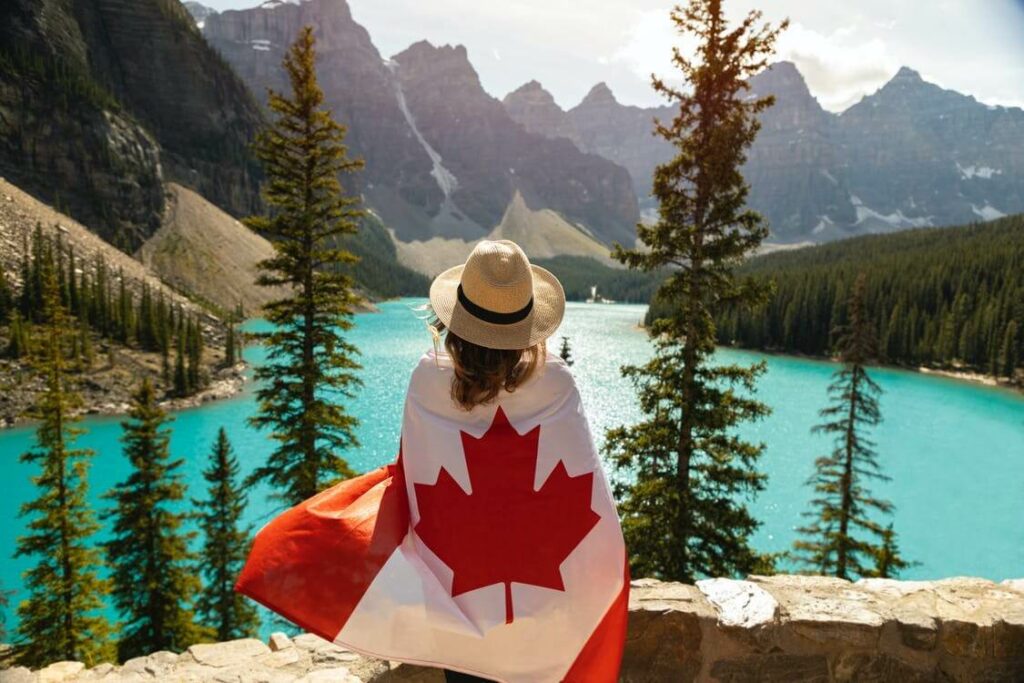 Canada is considered the best place to stay because of its healthy and clean environment. Moreover, one can get high education from a well-known university. Many people from different countries applied for a visa every year only to study in this country. Not only student visas, but some also apply for work and some apply for direct P.R O. Canada is the second-largest country after Russia. Having Ottawa as its Capital, this comes under the North American region of the world. Moreover, this is the best tourist place for travelers. After visiting Canada they try to acquire Green card to reside forever in this place.
They all get attracted by the employment opportunities available here. Moreover, the Canadians have an open mindset and they are quite friendly. One can feel the warm environment they maintain and celebrates their carnivals and festivals with great enjoyment.  The Government of Canada works for its people. This results in maintaining discipline which benefits this country's low crime rate. Additionally, this is the safest place for women to live alone. Canada is full of natural attractions and wild parks. The flora and fauna of this country are rich in diversity.
2# Denmark
Denmark holds the second position in terms of maintaining the quality of life.  Copenhagen is the capital city of Denmark. Copenhagen Airport is the biggest one which holds 61 airlines. One can get Denmark's visa very easily just by applying online, although the rules are different for every nationality. The currency prevailing in Denmark is EURO. Moreover, Denmark is famous for its transparent rules and regulations.
The government of Denmark remains very transparent to its people. This gives the political system higher standards which makes them different from other European nations. Danish is the official language of Denmark. Denmark is located in the Northern Europe Region. Denmark is famous for Little Mermaid Statue and is considered the home of royal places. This place consists of attractive tourist places and has Nyhavn harbor and Tivoli Amusement park as well-known visiting places. If one wants a sweet and calm place to spend his life, then Denmark is the place for you.
3# Switzerland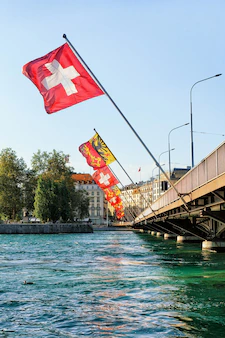 Switzerland is highly attractive among people because of the business opportunities and high living standards. Due to good employment opportunities, the Salary expectation of people residing in this country is also high which directly affects their living standards. As most of the citizens maintain good standards, this country comes under the Quality of living index. Not only in terms of living standards, but Switzerland also maintains its rank in healthy surroundings. Moreover, if you are a chocolate and cheese lover then this country proves to be the best place to live in. At the age of retirement, Switzerland can prove to be the best place due to its calm environment. This is also a reason why people opt for this country after retirement to settle. There are different visa options available for different classes of people. The Swiss government works on fair and straight rules for the applicants.
4#Andorra –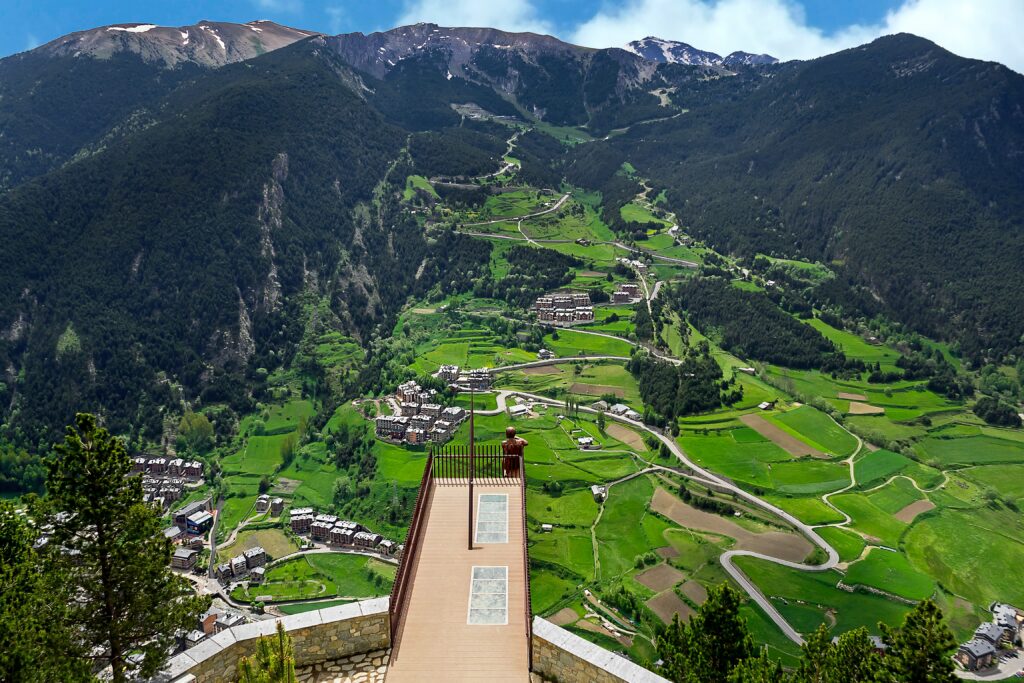 Ever heard about this country? Andorra is a country in the European region bordered by France to the north and Spain to the South. The official language of Andorra is Catalan. This Country is well-known for its Clean environment. If in any case you are staying in a crowded and congested place and need fresh air then you must visit Andorra. According to a Survey, the fresh air percentage is 90% in Andorra. The best part of this country is people living here maintain a high standard of living. Not to worry! this country has a low cost of living as compared to other European nations.
Andorra is famous for different types of sports and activities. They appreciate art, skill, and encourage diversity in cultures. If we talk about religion, the majority of the population living here follow the Catholic Religion. The Area of Andorra is very small and is covered in mountains. One can enjoy the skies and mountains while residing here. The currency prevailing in Andorra is EURO. Due to the clean environment, the life expectancy in this country is more than 80 years.
5# Japan:-
Japan is most of the time recognized as a hard-core technical country. But the fact is, Japan is actually a combination of tradition and western culture. The rate of literacy in this country is high. Most of the parts of Japan are surrounded by mountains and wooden areas. There is no doubt that people in Japan follow lots of traditions and yet leads western life. If we talk about Tokyo, it is the Capital of Japan. All the major industries and businesses run from the capital. Japan is the 11th largest populated area in the world. The Life expectancy rate is also high. Japanese are also known for their different cultures and traditions like they take off their shoes before entering the house, schools, and offices, and I can't close this part without mentioning their special taste in coffee, especially hand drip coffee.
Due to the high literacy rate, technical development is obvious. More than 75% area of Japan is covered with mountains only. To live in Japan you need to acquire a Japan residence visa. Japanese passport is highly valued as compared to other countries even the USA, UK, and Canada is lagging behind Japanese passport. This directly means if you are having this country's passport, you can travel to more than 100 countries without holding any visa. The currency prevailing in Japan is the Japanese YEN. Japanese citizens enjoy travel benefits.
6# South Korea –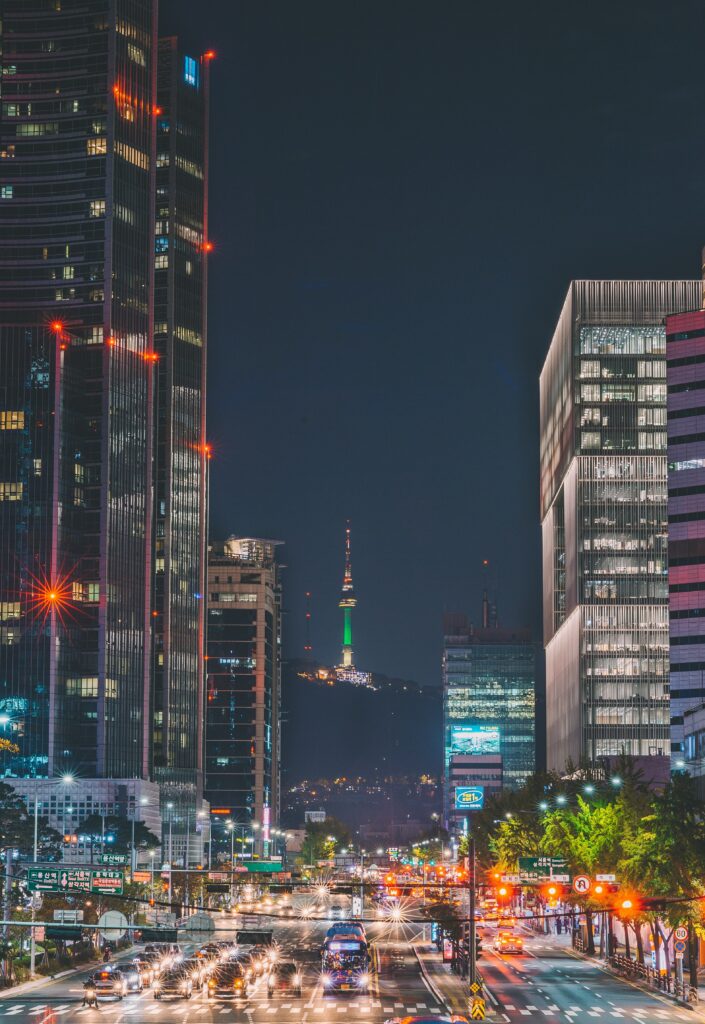 South Korea comes under the region of East Asia. Korea is divided into two parts – North Korea and South Korea. And the borders between them are very strong. Even the government also differs. South Korea is well-known for its convenient services. If you can't live without the internet and wants to live in an innovative country then you can easily trust this country. In South Korea, every town and village has a Wi-Fi connection. People in South Korea are very innovative and intelligent and one of the major reasons for this is the literacy rate that is really awesome.
If we talk about their food preferences, they mostly eat seafood and rice. And the good thing about their food is that is very nutritious and healthy instead of being spicy. The currency prevailing in South Korea is the Won. The cost of living in Korea is reasonable as compared to other big Asian countries. But what is little troublesome is their visa process which is full of documentation and a long process. But living a good and balanced life in Korea is worth waiting for.
7# France –
Paris is the capital of France and one of the best things in the world is situated here that is Eiffel Tower. People speak French as the official language but most of the natives know English. French is considered to be the most spoken, easy to learn language after English.
France is the land of beautiful sceneries and landscapes. The Government of France is business-friendly and maintains good living standards. This European country always looks after childcare and the young generation. In case, you are having many kids and are looking for the best childcare then this country is suitable for you to live in. Due to the strong law and order, the crime rate is very low.
Of course, how can we forget about the fashion industry? France is one of the best countries in terms of fashion, and beauty. This country is also popular among wine lovers for its best and cheap wines that are stored for a long time. The French cuisine is simple and amazing.  Euro is the currency prevailing in France. Moreover, acquiring a French visa is an easy and quick process. You just need to provide all the required documents. There are fewer formalities for visa applicants because of which many people around the globe are settling in this beautiful country in Europe.
8#New Zealand –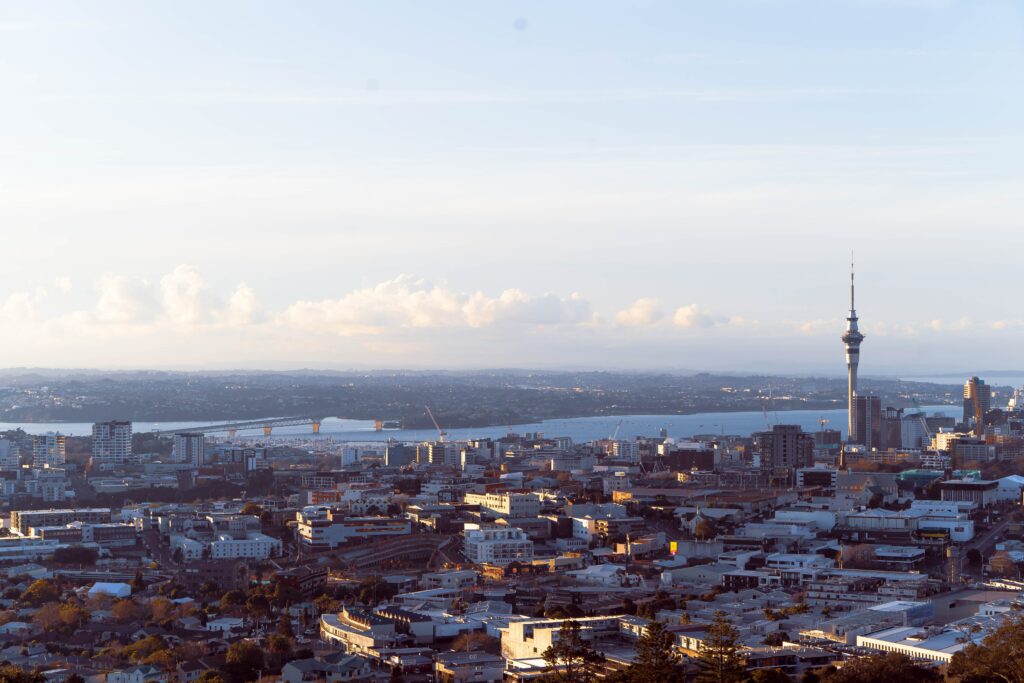 New Zealand comes under the region of the Southwestern Pacific ocean. The area of New Zealand is full of forests and National reserves.Taumatawhakatangihangakoauauotamateaturipukakapikimaungahoronukupokaiwhenuakitanatahu,  (This is not a typing mistake) but this is the longest word which is the name of the town on the east coast. This place is known as the most relaxed place in the world. One can reside freely and enjoy life here. The Quality of living is high as compared to the cost of living. In this country, you will find more sheep than the people. It is a fun fact. Maori is the official language of New Zealand.
New Zealand has its name included in the Guinness World Book of records having the steepest slope in the world. The currency of New Zealand is Dollars. Wellington is the capital of this country. The visa acquiring process in New Zealand is very simple and easy to obtain. They have mentioned all the requirements in an easy language on their website for the applicants.
So, I am signing off from here and please tell me in the comment section, how do you find this article. And also share your list of amazing countries which I might forget to add here. Good luck! and keep reading.