Tibet is known officially as Tibet Autonomous Region. It is currently the second largest province in China after Xinjiang. It is situated at the southern side of the country bordering countries such as Nepal, India and Bhutan. The historical Tibet had a larger land area, but after its incorporation in China in 1951, the western and central parts were established as Tibet Autonomous Region, and the eastern part was divided among provinces like Qinghai, Sichuan and so on.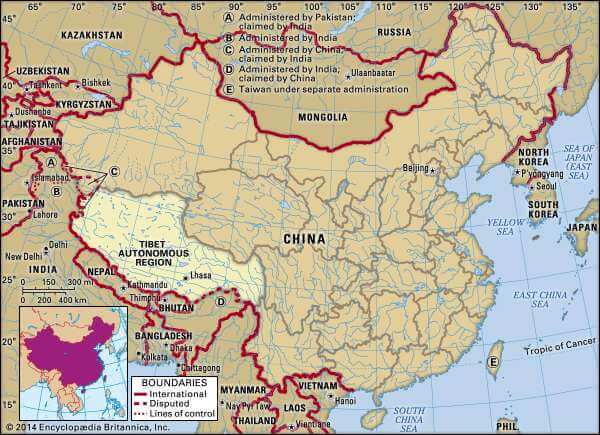 Tibet is the only region on our list that happens to fall on the other side of the Himalayas. For most of the regions, Himalayas are towards the north, but for Tibet, they are located towards the south. The state is also a proud owner of 1/3rd part of the world's highest peak Mt. Everest. It shares the peak with Nepal. Tibet isn't as densely populated as other parts of China because of its rough and uneven terrain. The state also receives very little rainfall, which is largely responsible for its dry landscape.
However, there are numerous lakes and rivers around the province. Few of them include Lake Paiku, Lake Puma, Nyang River, Salween River and so on. One of the most significant rivers is Yarlung Syangpo River that bends around Yarlung Syangpo Canyon, which is considered to be the deepest and the largest canyon in the world. Another important water body is a lake known as Pangong Tso Lake. It is 134 km in length and extends from India to Tibet. The largest lake of the province is Namtso Lake.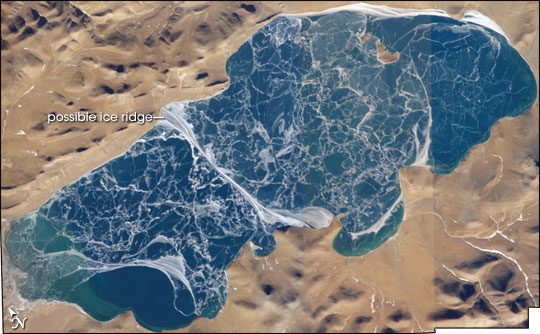 The state has been ruled by many rulers, ultimately resulting in it being governed by the Chinese government. And every single one has left their mark either in the form of an infrastructure or a legend. It's possible to get to know about them only when you enter the region. Apart from the natural spectacles, a very significant feature of Tibet is its culture. The traditions and the faith that the people follow is a result of all this dynamism over the years. And it's certainly something that Tibet is incomplete without.
The main religion in Tibet is Tibetan Buddhism. It started in Medieval India and was later spread across Tibet and eastern Asia in 11th century AD. Many people in the region also follow Bon, which is quite similar to Tibetan Buddhism. It is often debated whether Bon existed before Buddhism was introduced in the region, however, historians side along with Buddhism being the older one, and also the source of various principles in Bon.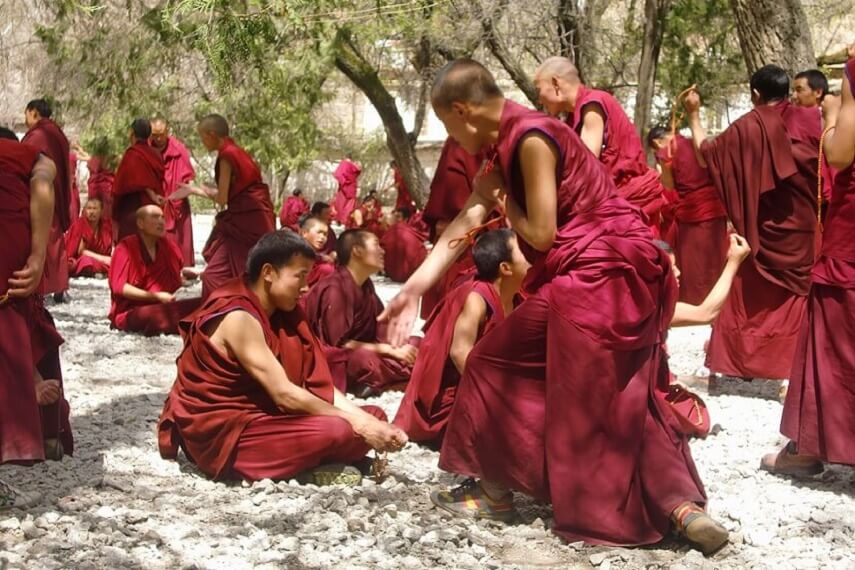 There are many historical and religious tourist attractions in Tibet. Potala Palace in Lhasa is the former residence of the current Dalai Lama. The 5th Dalai Lama is said to be responsible for its construction in 1645 AD, and it rests on the Red and White Palace built in 637 AD. Another such monument is Jokhang Temple again in Lhasa. It is a Buddhist Temple that dates back to 7th century AD. One of the most significant cultural heritage in Tibet is Tashi Lhunpo Monastery, which was established by the 1st Dalai Lama in 15th century AD.
Entering Tibet is a bit of a challenging task. A Non-Chinese Passport holder is not allowed to enter Tibet normally. They need to be issued a special pass by the Chinese government. Also, during their visit, they should always be accompanied by a licensed tour guide. Now, despite all the formalities, there is still a strict restriction on certain officials like journalists, media photographers, diplomats and government employees from other countries.
Whatever the conditions may be, it's absolutely worth it. Entering Tibet is definitely a dream come true for any traveler or adventure seeker. Stepping on the land that once bode one of the oldest civilizations on earth is a true honor, and an amazing opportunity from the perspective of an explorer. Every monument or heritage has a story to tell; all it needs is a listener.
Tibet is absolutely different from what has been told about it in the books. The culture, people, their lifestyle! It's wonderful how people have been able to survive there with such elegance and ease, despite the occurrence of all the events, whether political or religious, which have shaped Tibet into what it is today.