You can be visiting a foreign or domestic location as a tourist or in search of culture. However, there are some streets where anyone passing by is inevitably in danger. In order to be healthy and safe, you should typically aim to avoid these streets. People frequently enjoy going for evening strolls to learn more about the city and daily life. But these actions may provide them with unforeseen difficulties. Through this article, we will take a look at the top 10 Dangerous streets in the world.
#1. Renacimiento, Acapulco, Mexico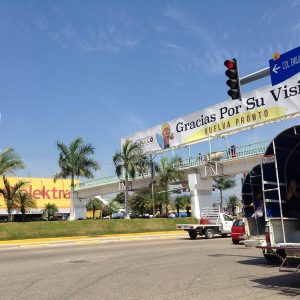 In fact, everyone seems to be conscious of how hazardous Mexico is. Drug gangs are responsible for their extremely high level of crime and this trend is only getting worse. Acapulco is second among the most dangerous cities on the planet. Armed robberies, street crime, con games, and even abductions could happen to visitors. This incident occurred in Renacimiento. Shootings are frequent on this street. Acapulco has transformed from a charming tropical paradise that once shone in vintage Hollywood films to become the violence and crime capital of Mexico. It serves as a terrible testament to the harm that the nation's renowned drug cartels have done to it. It is among the 10 most Dangerous Streets in the World.
Also Read: 10 Most Breathtaking Places In Europe
#2. Fortaleza, Ceará, Brazil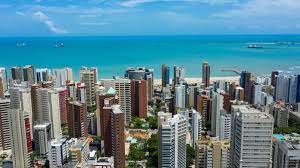 An unsafe comparable to any other province in Brazil is Ceará. The violent fatality statistics reflect Fortaleza's terrible placement. Owing to antagonism among drug cartels, close to Fourteen victims were slain in a bar in this region in Brazil together on a given night. The rise in violent crime in just this metropolis, whereby various sections are regarded as dangerous, particularly after night, is due to similar gangsters. Av. Beira Mar and other streets nearby Iracema Bay should be avoided. Although most of these killings are due to drug wars. That refers to the thugs killing other gangs. One must avoid the city streets at the night at all times.
#3. Catia, Caracas, Venezuela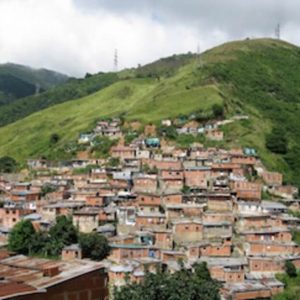 Caracas is now a global crime hotspot. In Caracas, the far more violent municipality on the planet, Catia is one of the most deadly areas. In Venezuela five years ago, there were dreadful 50 homicides each day. One of the numerous colonies in West Caracas that are identical to the huge, violent neighborhood. In light of today's political situation, it's highly recommended to steer clear of Caracas completely. Many stated that becoming a part of the cartels made them feel safe. rather than wandering the streets alone. Here, criminal activity starts at a very tender age. Gangsters, hip-hop performers, and street artists all present a substantial threat to the neighborhood.
Also Read: 5 Best Traveling Apps You Must Download Before Traveling
#4. San Pedro Sula, Cortes, Honduras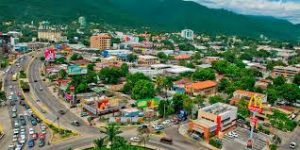 In this terrible metropolis, it is extremely normal to see corpses lying on the ground. The streets here, running towards Calle Principal, remain rife with bloodshed due to a few of South America's poorest markets. The majority of events take place in this region, known as Chamelecón. It's interesting to see that welfare systems supported by American funds are actively making the region friendlier. Its status as a violent neighborhood is particularly negative.
You should be informed that the majority of robberies and thievery take place in tourist attractions, on public transit, and on some sidewalks, and that there is violent crime on the streets as well. There have been burglaries on public transportation, and the bandits have been known to assault or threaten the riders while the vehicles are halted. Avoid using illegal cabs because you risk being robbed and abducted.
#5. Cape Town, South Africa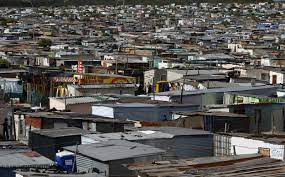 Per the statistics released to the press, Central Cape Town has been the region of South Africa with the highest rate of crime from 2016 to 2017. It is a great site to explore, but like a lot of the destinations covered here, you need to exercise caution when visiting it. Regardless of how lovely a town might well be, criminality is a fact of life there. Long Street is a very unpleasant area of this city, especially late at night. One major problem harming Cape Town's credibility is criminality.
The city is undoubtedly among the most violent in the globe, living up to its reputation. Numerous gangs that are in conflict with one another are present in some locations, most especially the Cape Flats. Thieves not just to destroy their local communities, yet they also enter distant, supposedly safer locations and commit careless offenses there. The commuter trains in Cape Town are a special target for them. They will unlawfully board carriages, rob passengers, and in the worst circumstances, assassinate people.
#6. San Salvador, El Salvador
In El Salvador during 2022, Ahuachapan, San Miguel, and numerous other avenues will be the most hazardous areas. By examining the statistics alone, each of the 10 leading locations might be deemed unsafe to travel to or reside in. The real estate there is also among the most costly in the nation. Another of the main causes of the region's ongoing violence cycle for more than two decades has been conflicting turf seen between criminal factions MS13 and Barrio18. These organizations seek to keep their current sway over the area. but also seek to occupy uncharted ground. They also dislike strangers approaching their protected areas because they do not even recognize them.
Also Read: 13 Most Dangerous Animals In Amazon Rainforest
#7. Detroit, Michigan, USA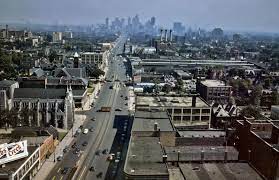 In regards to violent crimes, Detroit is ranked as the second-most violent city, behind Memphis. While criminality has steadily decreased in recent years, certain neighborhoods in the city could still be touched by violence without becoming able to pinpoint them precisely because criminality can travel with the flow of traffic and other factors. Be always certain a neighborhood is regarded as suitable before visiting, particularly at night. If you live anywhere near West Warren and McKinley Street in a particular season, your chances of becoming a victim of crime are 1 per 13. It is well known that violent crime is prevalent in Detroit.
Also Read: 8 Unique Restaurants That Will Definitely Going To Amaze You
#8. Ulaanbaatar, Mongolia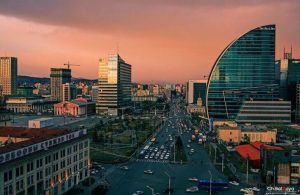 The province of Ulaanbaatar is located situated in one of Asia's least violent nations. Therefore as you adhere to the most important safety precautions, there is minimal cause for concern. Once it relates to crime, petty theft seems to be the major issue in Ulaanbaatar. Petty crime and bag stealing are the main traveler concerns in Ulaanbataar and other major Mongolian towns. Just petty thievery ought to be your concern; it can also be averted if you employ good judgment. You shouldn't be afraid of violence. Never carry cash in your pockets or bags. Any community that receives a lot of tourists has fraud, and Ulaanbaatar is no exception. Be on the lookout for those attempting to mislead you, imposters posing as members of the government, and con artists on the street.
9# Scampia, Naples, Italy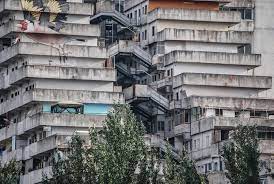 Scampia, one of the most undesirable suburbs in Naples, is surrounded by the biggest outdoor narcotic marketplace in Europe. Whenever you spend even a little time behind the wheel over here, one of the numerous criminal scouts who watch out for cops or invaders will soon start following you on a motorcycle. Drug usage is widespread, and aggression is rampant. You do not wish to be captured in after darkness.
Also Read: 7 Places On Earth Where Sun Never Sets!
10# East Saint Louis, St Clair County, Illinois
Don't go to East St. Louis. Compared to the most dangerous cities in Mexico and Central America, it has among the highest levels of mortality and violent crime in the nation. It's regarded as a such worst portion of the city. There has been a dramatic decline in demographic even within the last ten years. Criminal activity is at unprecedented levels, occasionally topping the charts. Consequently, heinous offenses like homicides, rapes, attacks, burglaries, and felonies using firearms are pervasive. The most dangerous section of National Bridge Avenue is that segment.
These are the top 10 dangerous streets in the world. Avoid traveling to these destinations and definitely do not stroll around these streets out of curiosity.