The community of digital nomads will soon be able to apply for a new visa, according to the Portuguese government. The visa would enable digital travelers to stay or reside in Portugal for a specific amount of time. By offering working permits to digital nomads, the Portuguese government is following the lead of other nations. This is in an effort to draw them to the region. Visas for digital nomads are intended for persons who want to temporarily work from home or who want to obtain Portuguese residency. Through this blog, we will look at How to get Portugal digital nomad visa.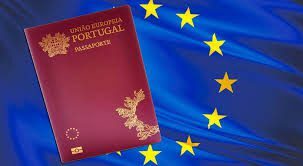 Also Read: 20+ Reasons Why You Should Consider Settling In Portugal In 2023
Who is a Digital Nomad?
Remote workers known as digital nomads live and work abroad. They frequently lead nomadic lifestyles and rely on technology to carry out their job duties. Since you may go to many different countries, remote work and self-employment are growing in popularity. One can work remotely or in a coffee shop to earn money, which they can then use to fund their balanced lifestyle of travel, exploration, and enjoyment. The Portuguese government created the Digital Nomad Visa to help this community. It is also known as the D7 Visa for Portugal.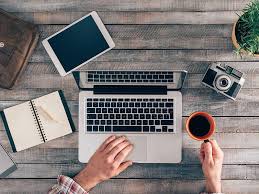 The D7 Visa
A unique kind of visa known as the Portugal D7 Visa or the Digital Nomad Visa enables foreigners to live and operate legally in Portugal, particularly while performing remote labor. The Portugal D7 Visa is also known as the Portugal Passive Income Visa. This visa is ideal for you if you want to reside and work in the beautiful country of Portugal. Your stay may be prolonged for up to a year or more with a Digital Nomad Visa.
There are numerous visas available for anyone who want to visit or live in Portugal. These visas vary for various objectives based on the people and programs. There are several ways to obtain a Portugal visa and, if wanted, travel or reside there. The Portugal D7 visa, also known as the visa for passive income, is also referred to as the retirement visa. However, one should not be deceived by the name alone. It's not just for senior citizens. It is also for independent contractors, techies, and digital nomads. In 2007, this visa became obtainable. Additionally, neither an initial nor a subsequent investment is required. This is applicable to the primary applicant who earns more than a specific amount in passive income. Couples with dependents or children must increase this amount by a specific percentage.
Eligibility Criteria
Before getting on to How to get Portugal Digital Nomad Visa, let us consider the eligibility standards first.
No matter where you are from, you are eligible to participate in the program as long as you are at least 18 years old and meet the visa criteria. Your D7 Visa applications' minimal financial criteria are based on Portugal's national minimum pay. This minimum wage ceiling has been raised by the council to 705 euros per month. This needs to be in place for at least a year or a year and a half.
Additional adults and beyond receive half of the minimum monthly wage. Minors and teenagers under the age of 18 and non-dependent children receive 30% of the minimum monthly wage. As long as they match the minimal passive income standards, everyone can qualify for a D7 Visa.
Requirements
As already discussed, the Portuguese government allows digital nomads and freelancers to make operate from Portugal as their base. This can be done if certain eligibility criteria are met. Additionally, some documentation requirements are present.
1. Income Proofs
Firstly, you must provide proof of passive income. This comes after the council of ministers decided on a rate of approximately above 8,600 Euros per annum. This is the eligible passive income threshold.
2. Numero de Identificacao Fiscal
Next, you will need to get a Portuguese NIF number. You must obtain a NIF if you intend to engage in any financial operations while visiting Portugal. In Portugal, tax identifiers are known as NIFs. It is also accessible from the convenience of your home. The Numero de Identificacao Fiscal (NIF) number enables you to conduct financial and economic transactions in Portugal. In Portugal, you can submit an application for a NIF id at a financing service department.
3. Time for the Bank
Thirdly, it is time to open a Portuguese Bank Account. If the previous step was successful, this can be done remotely. Your funds won't be usable until you create a bank account in Portugal and obtain a NIF number. Having a bank account is crucial for a digital nomad. All of your money will be kept in the account so you can save and invest it as you see fit. The transfers in Portugal in connection therewith shall be made through the Portuguese checking account. You won't be able to conduct any financial operations if you don't have a bank account. 
4. Accommodation
You must provide proof that you have lived in Portugal for at least a year. One must reserve suitable lodging before one leaves for Portugal. You must have a long-term rental lease even though you are not required to purchase any form of land or real estate.
The bureaucrats are a little eager to choose short-term agreements, especially for digital nomads. Therefore, always have durable proof on hand.
To begin with, you must sign the D7 application and have a current passport. Make a request to the immigration services to look into your background. D7 demands evidence of residency in Portugal that is valid for at least a year. The final requirements are a legally valid statement of commitment signed by a Portuguese resident and three photos.
Lastly, adding upon these, you must have blank or clean criminal backgrounds and records, on top of having full health coverage.
Residency Permit
You should consider the residency permits after the D7 Visa is approved and obtained. One can visit the Borders Service in Portugal, and obtain the residence permits in 3 to 4 working days. Appointment schedules with the SEF in Portugal is a very challenging tasks. It is difficult to find preferred timings for us. That is another factor contributing to the lengthy timeline of Digital Nomad visas.
Later, show up in person for your appointment. The Portuguese government will interrogate you here. Your biometric data (fingerprints and photos) will be gathered at this interview, and you'll need to bring copies of all supporting paperwork.
Your application will be processed by authorities. Processing of your residency permit typically takes around 15 days or two weeks. Authorities in Portugal will get in touch with you once this is finished to let you know you may pick up your new residency permit. You are able to use your new residency permit legally and live as a digital nomad in Portugal.
This whole process may sound complicated, but it is in fact, a very simple procedure. It is just time taking and has a lot of standards set that need to be met in order to get a D7 Digital Nomad Visa. Your whole D7 visa application could take 90 to 120 days to be processed. The amount of time it takes to schedule an appointment also affects how quickly your D7 visa application will be processed. Also keep in mind that while submitting your application and documents, you shall need to pay the visa processing fee. For the Digital Nomads, this fee comes to be around 99.5 Euros.
This is how Portugal Digital Nomad Visa works. You can meet the criteria, submit the documents, and make your appointments as early as possible.