Some fun facts about South Korea!
South Korea, the land of Kimchi and K-pop is a popular tourist destination that boasts plenty of tourist attractions.  South Korea has contributed a ton towards pop culture from popular music to movies and TV shows. Popular for famous songs like Butter, Dynamite and Gangnam Style and K-dramas like Squid Game, Descendants of The Sun and Vincenzo among others. South Korea is a technologically advanced, innovative and futuristic country. South Korea is not just famous for its pop culture but also for Korean Beauty, Korean fried chicken, and Korean food.
The South Korean currency is known as the South Korean 'won', the plural being 'wones'. The population of South Korea as of the year 2022 is 5,345,708 based on the latest United Nations data.
South Korea being a popular tourist destination, millions of tourists visit this impressive country. In 2019, around 17,502,756 international visitors travelled to South Korea.
Although, Koreans do things a bit differently and the rules and culture there are unique and interesting.
Here are a few things you should know before you travel to South Korea for your next vacation so that you are well informed about the tourist etiquettes and have a good amount of general knowledge about the place you are visiting.
Transportation in South Korea is inexpensive and efficient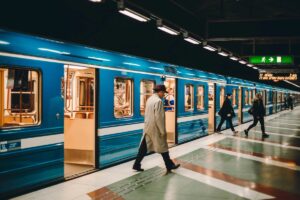 South Korea has a great public transportation system that is extremely affordable and easy for you to get around during your vacation. Get a T- Money Card that can be used to travel for public transportation like buses and subways in various cities in South Korea. Getting a T-money card saves you time and also gives you discounts on rides when you travel. Taxis in South Korea are inexpensive too. The fare for a taxi is calculated based on distance and time. If you want better services and a premium ride then opt for the black deluxe taxis.
It is said that the cost of a taxi ride in South Korea is approximately 1/3rd of a taxi price in New York City. When you need a quick and calm commute from one destination to another, go for a taxi. It will save you time and they are inexpensive.
Tipping for service is not required in South Korea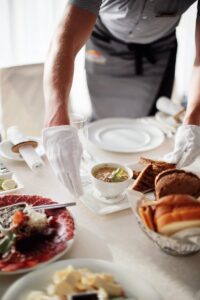 There is no real tipping culture in South Korea.  Tipping culture is not practiced among South Koreans but it is not illegal or will cause no harm if you decide to tip at the restaurants. Just like Japan, South Korea has no tipping culture either. Leaving tips might come off as rude in certain places but some Koreans will see it as a symbol of appreciation.
South Korea is one of the safest countries on the planet.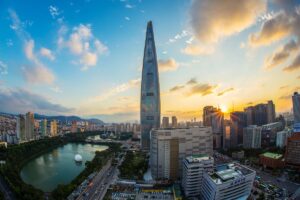 South Korea has one of the lowest crime rates compared to other industrialized countries in the entire world. The crimes rate is much lower compared to the US, some European countries, Singapore, Hongkong and Japan, etc. It is perfectly safe for tourists to walk around at night even in large cities. Although in certain metropolitan areas you could come across petty thieves and con artists. It is advised to be aware of your surroundings and be vigilant.
South Korea is a safe country for solo female tourists too. Sometimes, Korean women are seen leaving their wallets and purses in stores unattended to come back to find them in the same place.
South Korea is secured with CCTVs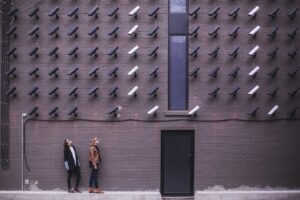 South Korea has excellent surveillance system which prevents crime and crime can also be traced. If a crime is committed, the officials can simply investigate by checking the CCTV footage. The CCTV surveillance cameras are installed everywhere in South Korea such as stores, malls, streets and highways, schools, parks and neighborhoods, etc. The CCTV footage is recorded and preserved for over 60 days in South Korea. Almost 1.34 million CCTV cameras were operating in 2020. South Korea takes security very seriously for the protection and safety of its people and tourists alike.
South Korean food can be hot and spicy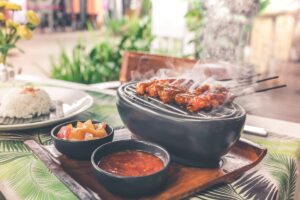 Korean cuisine is delectable with its many varieties of sauces, spices and seafood but it can also be very spicy! It may not be for you, if you cannot handle the spice. You can try Western style restaurants or sushi restaurants if you prefer less spicy food.  You can try dishes like sushi rolls, rice porridge and soybean soup. On the other hand, if you prefer spicy food then you are in for a delicious treat. Some of the best spicy dishes any tourist and foodie should try while in South Korea are rice and fish cakes in chili sauce, Buldak – fire chicken, Abiko curry, seafood noodles, Braised short rib stew, Dak Galbi, Kimchi chigae, Tteokbokki, Bibimnengmyong, Jjampong, Nakji-bokkeum among others.
South Korean food is affordable and inexpensive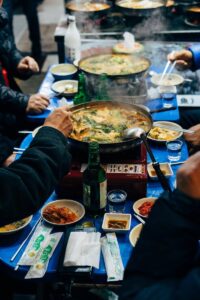 You do not have to worry about spending a lot of money while in South Korea on food. Food in South Korea is very affordable, cheap and inexpensive. You can find street food for under 1 dollar and a full meal under 5 dollars and the portions are huge for the amount of money you are spending on the food. You can try dishes like soy bean stew, soft tofu stew, Galbi Mandu (Korean dumplings), Mandu, Ramyeon, Kimbap rolls, dosirak Korean lunchboxes and bibimbap, etc. street food in south korea is very popular and a must try, there are tons of delicious dishes and a whole lot of variety in street food. Plus, they are very affordable and inexpensive.
You can find all kinds of western food in South Korea but it is expensive. Western foods of all types can be found in South Korea such as steaks, pizza, fried chicken, hamburgers and pasta, etc. Although, they tend to be more expensive when compared to Korean cuisine.
A single pasta dish might cost around 18 dollars in a restaurant that will come up to 20,000 wones. A pizza can cost around 26 dollars which is around 30,000 wones.
Korean food comes with unlimited side dishes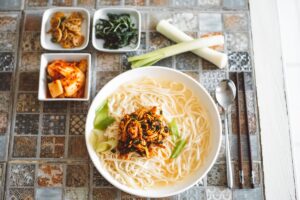 Do not be surprised at the fact that you can order unlimited side dishes that come with main Korean food dishes. You get a few types of complimentary side dishes with your meal that add variety and flavor to it. And they are free so you can keep ordering them as you like. See for yourself when you go to restaurants in South Korea.
Plastic surgery is a norm in South Korea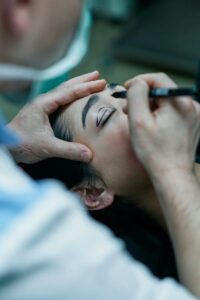 Plastic surgery is a very common procedure in South Korea and a norm among Koreans. It is so popular that it has been normalized among youngsters and adults too. Appearance and physical beauty are given a lot of importance in South Korea. Nose jobs, Botox injections, fillers, jaw shavings, double eyelid surgery, brow lift are very common. Plastic surgery is gifted to the younger population as a gift for passing an exam, graduation gift and there are mother-daughter discounts in some clinics too. The plastic surgeons in South Korea are very qualified and professional so many international travelers go to South Korea just to get cosmetic procedures done. South Korea is one of the top countries for plastic surgery according to research. South Korea is also known as the plastic surgery capital of the world. So do not be surprise when you see this in South Korea.
Gifting culture in South Korea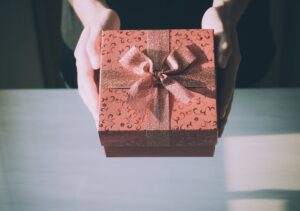 Exchanging gifts is a major part of the Korean culture. Be it business or personal relationships. Koreans value and equate gifts to generosity and graciousness. It is linked to maintaining harmony between people, giving utmost respect and being polite. It is tradition to take gifts when you visit someone's home, giving gifts like a bottle of wine or a bouquet of flowers is a custom when you visit as a guest. In Korean culture, gifts are never opened in front of the person who gave the present and they are presented with two hands. Korean are always generously giving away gifts, you will notice this at restaurants with the free unlimited side dishes (panchan) and also at skin care shops where you are given a bunch of free samples, face masks and other skin care products for visiting their store and also buy one get one free sale at these stores. Sometimes you get an extra product or an extra gift with your purchase at stores. This is not uncommon in South Korea. Although, some of these gifts are marketing incentives and promotions for customers to keep coming back and buying more.
South Koreans love cafes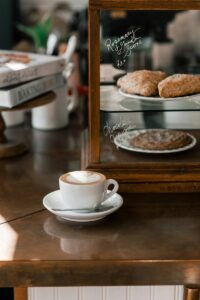 The café culture in South Korea is extraordinary. Koreans love coffee and cafes. There are myriads of cafes in South Korea. And most of them have unique themes and they are very original, artsy and distinct. All the cafes are of certain styles and themes like hello kitty, snoopy and cat café, etc. Coffee consumption among South Koreans is increasing drastically. On average, Koreans drink 12.3 cups of coffee per week according to a study in 2019. The coffee consumption of South Koreans per capita was 2.3kgs. This shows how much Koreans love coffee and café culture. Coffee has become one of the top most popular beverages of South Korea now. Some of the trendiest cafes you should check out in South Korea are 943 kings cross, boulanger maison bukak, CaFace, Café layered, coffee nap roasters, Cong Caphe, Dore Dore, Dreamy camera café, Grain,  Kyul by Bean Brothers, Midlevel, ongozisin, perception, project seoul, remicone and others.
Skin care stores are everywhere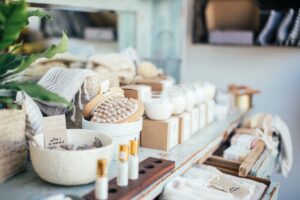 South Korea loves skincare and beauty. You will find an abundance of skincare stores and every type of skin care product. Korean beauty has become very popular recently even in other parts of the world. There are plenty of K-beauty skincare trends and Korean beauty brands everywhere. Koreans use herbal and organic ingredients in their skincare products and they are very effective and inexpensive. Some of the popular skin care stores in South Korea are the face shop, nature reblic, skin food, tony moly and olive young, etc.
South Korean fashion
Street fashion is very popular in South Korea. You will come across many well-dressed people walking the streets of South Korea. Due to the diversity in the fashion industry and young South Korean designers, fashion is a major part of South Korea. South Korea is also a great place to shop at. The Ewha shopping street is a fantastic shopping and fashion hotspot since it has all kinds of fashion and beauty stores. Plus, unlike other shopping spots, Ewha shopping street includes various upscale boutiques and designer stores. It is the perfect place for luxury shopping in South Korea.
Some popular shopping spots in South Korea you should stop by are Myeongdong, Hongdae shopping area, dongdaemun, Gangnam goto mall and ewha shopping street, etc.
These are a few things you should know before travelling to South Korea to have a great experience and an amazing vacation.