Planning to move to Prague?
People are moving to different cities increasingly regularly around the world, mostly because of employment obligations, but they don't want to sacrifice their children's education in the process. By conducting a comprehensive evaluation of their curriculum, schools all over the world provide a variety of facilities for the cognitive, athletic, social, and cultural development of a kid. Therefore, if you are moving to Prague, you are making the appropriate decision in terms of education. Through this article, we will talk about the Top 10 Schools In Prague For Your Child.
Thankfully, the majority of the nation's foreign schools are located in Prague, rendering the capital city an excellent choice for ex-pat families with school-age children. Excellent academic prospects and proximity to career-based options after graduation make the Czech Republic famous. It includes high-quality education as a priority. The Czech capital is recognized as one of the best student cities due to its top-notch educational institutions, affordable price of living, and rich cultural heritage. One of the safest cities in Europe for students to visit while participating in a study abroad program in Prague.
Also Read: Different Types Of Visa in Czech Republic
With its official language as Czech, The Czech Republic is a developed country with an advanced, high-income social market economy. It offers universal health care and free-tuition university education. It ranks as the 9th safest and most peaceful country.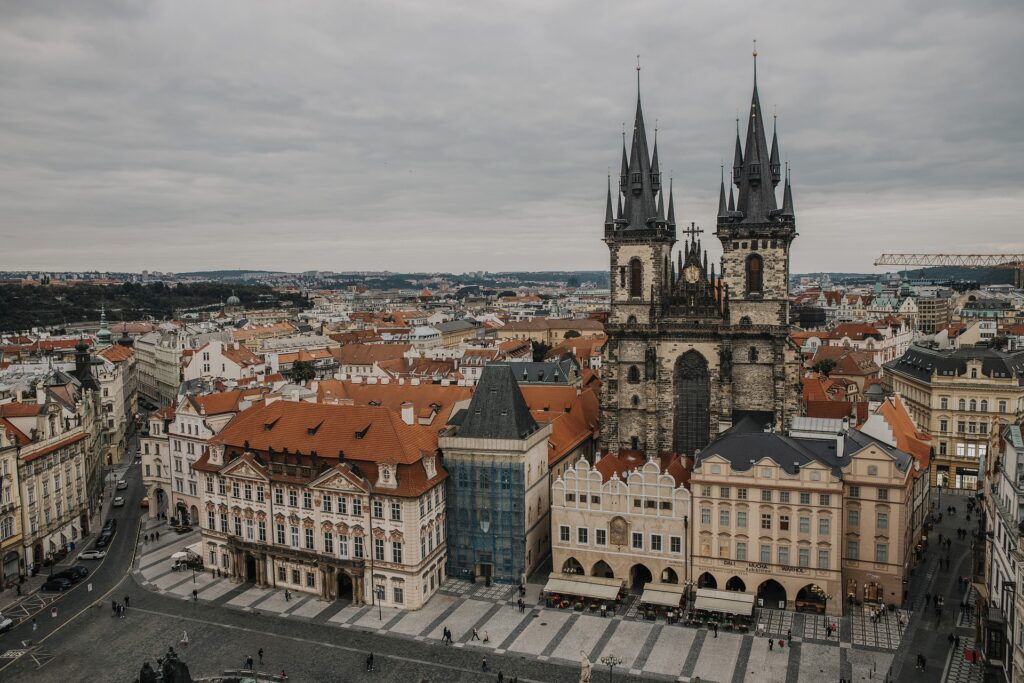 Also Read: How to Spend Five Days in Prague
So, let's get started and list the top ten schools in Prague.
#1. Riverside School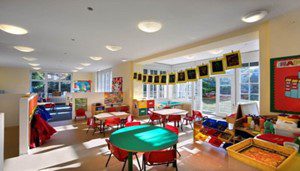 Academic achievement, an amazing curriculum, superb teaching, and slightly elevated service all contribute to the school's high standards of achievement. An autonomous, non-profit international school, Riverside School is located in Prague. It is a day school that launched in 1994 and provides children from ages 3 to 18 with an international approach to English-language instruction. For all categories, the prices range from 146500 CZK to 190000 CZK every term. The students have positive relations with the staff members. The motto of the school is "Come here, son, and learn to be wise".
Also Read: Comparison of Prague and Brno in Czech Republic
2# International School of Prague (ISP)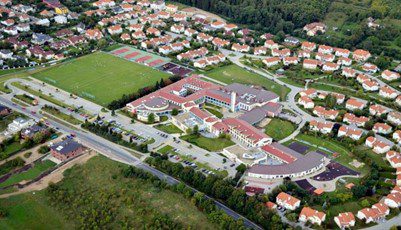 The largest and most established international school in the Czech Republic is ISP. It represents about 55 different countries. An annual charge of about 310,000 CZK is required. The worldwide, forward-thinking, and cutting-edge International School of Prague educates students from all over the world. To inspire, engage, and empower all learners is their mission. It provides new members with access to the IB Curriculum in formats like PYP, MYP, and CP. The Czech Ministry of Education has also permitted the school to teach foreign nationals in addition to citizens of Czech.
3# The English International School.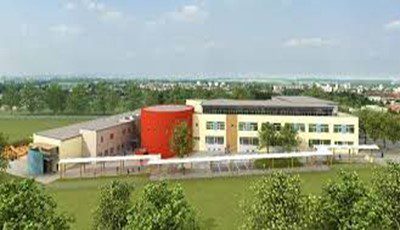 For students ages, 2 to 18, The English International School, Prague was a fee-paying, overseas day school. The curriculum of the school was in English, and the majority of the teaching staff had their training in the UK. For the first year, the price would be 306,000 CZK in total. There are curricula for elementary, secondary, and IB diplomas. A globally accepted curriculum. It is based on the six educational pillars of the school.
4# Prague British International School.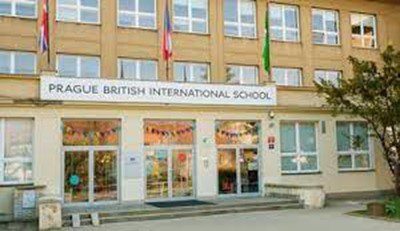 This 1992-founded institution offers language instruction in English, Czech, French, German, and Spanish. It can accommodate up to 1500 students and seeks to help students succeed in their educational, extracurricular, and personal endeavors. By fostering confidence, they enable kids to identify their strengths and limitations and expand their skill set. From 289,200 CZK to 584,100 CZK is the pricing range. The school resides at 142 00 Praha 12, Czechia.
5# Meridian International School.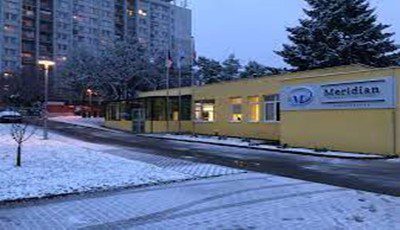 As part of their primary commitment to upholding excellent pedagogical standards, instruction at the international school is conducted in English and is based on the National Curriculum of England. It is based on schooling from early childhood through high school. The fee structure would average 300,000 CZK. In the very centre of Europe, in Prague, MIS provides parents and kids with a cutting-edge, multicultural, and comprehensive educational philosophy rooted in the finest British and European standards of school-age scholarship.
6# Beehive International School.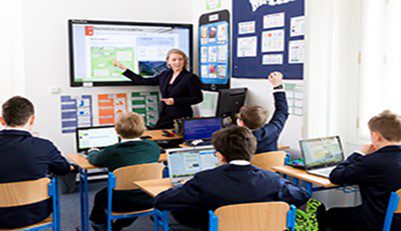 The school's aim is to inspire and motivate students, educate them, and help them develop concepts that will slake their thirst for knowledge and prepare them to face the world with a deeper appreciation for it. Infant care to secondary education is all available. The 5 pillars of the school's educational program are the foundation of its curriculum. Their central tenet is taking flight around the world. The costs would be roughly 171,000 CZK for a youngster that is 1 year old. There is a bilingual curriculum in the school. There are 2 different campuses for preschooling and primary education. Both of these would be around 10 minutes away from each other.
7# The Christian International School of Prague (CISP).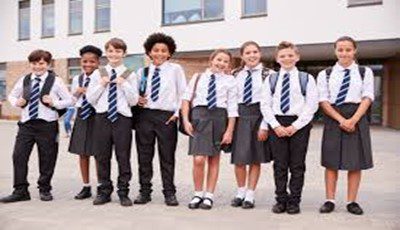 Christian International School of Prague (CISP) offers a biblically based, academically superior, and practically focused curriculum that is instructed in English. They hold that education should encourage students' love of learning and build the foundation for a contented life of giving back to their community. Expect to pay 168,400 CZK in annual fees.
8# Central Point International Elementary School.
At Central Point, they are aware that participation and engagement in the learning process improves student learning. Because of this, they foster inquiry-based learning and design engaging classes for the kids. The central point is located at Fibichova 13, 130 00 Praha 3-Žižkov, Czechia.  Core academic disciplines including algebra, English, social studies, and science are balanced with equal priority given to character education and extracurricular activities. Students have the chance to explore their emotions, develop constructive problem-solving techniques, and learn how to accept accountability for their actions, conduct, and learning through character education. The smaller class sizes are an added advantage to enable student participation.
9# Wonderland Academy – A Second Home for your Children.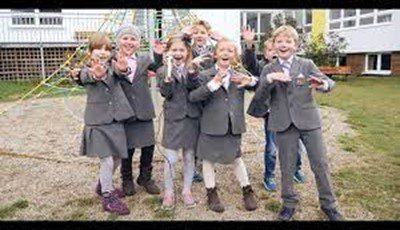 The Wonderland Academy, which costs an average of 180,000 CZK per year, serves as the kids' second home. Czech and English are the instruction languages. Wonderland Academy is a school that takes pride in its welcoming atmosphere, positive interactions between faculty and students, and secure setting. In addition to allowing for individualized instruction for each student, the small class sizes also contribute to the family-like atmosphere that permeates the school. 142 00 Praha-Libuš, Czechia is its address.
10# The International Montessori School of Prague (IMSP).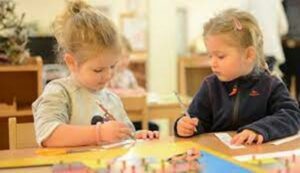 An international school that provides a true Montessori education is IMSP. They seek to encourage their kids to achieve academic achievement and develop into self-assured, loving, and active citizens of the world by valuing each child's unique capability. The Montessori environment is filled with chances for studying, curiosity, and socialization thanks to skilled teachers. The lovely classrooms at IMSP Primary are specially designed to welcome and include young children. An average tuition and enrollment cost would be around 210,000 CZK per annum. IMSP is located at Hrudičkova 2107/16, 148 00 Praha 11-Chodov, Czechia.
A parent's top goal and one of the most challenging duties at the same time is to subject their kid to the best educational opportunities. To enable good education for the kids, these are the Top 10 Schools In Prague For Your Child. Choose a school wisely, based on your location, kid's age, and type of curriculum needed.