Germany stands among the top countries around the world in terms of offering quality international education, and great employment opportunities. Many fields of research and experiential domains like Information Technology, automotive, Engineering, and many more can be explored and leveraged in the country.
Germany allows job seekers, graduates, and working professionals to seek new employment offers in this nation. This is done by offering a Job Seeker Visa. You have come to the right site if you wish to obtain a job seeker visa for Germany. Through this blog, we will look at A Complete Guide for Germany Job Seeker Visa.
A Complete Guide for Germany Job Seeker Visa.
After completing their studies in Germany, international students may apply for this visa category, which is basically a kind of residency permit or allowance. This visa is also for job seekers all around the world, who want to pursue an employment opportunity in Germany. They can apply for this from their home country itself, and process the visa at their own comfort. The German Job Seeker Visa is similar to the United States OPT allowance.
This enables graduates from German universities to remain in the country after finishing their degree in order to seek employment that is appropriate for their qualifications. This is with major regard to their field of study usually. Not only students but also attracts the working-class international audience who want to work in a relevant experienced domain in Germany.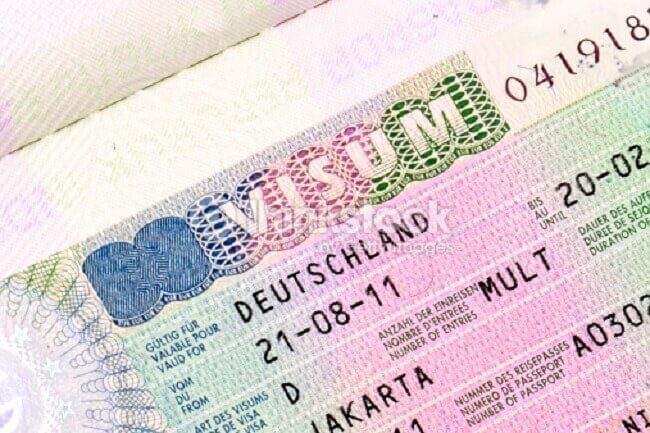 Validity
The German Job seeker visa is valid for a term of 6 months. Or around 180 days to be specific. You cannot get an extension on this visa. You could want to go back to your native country if you can't find a job in Germany after half a year. If you have an employment obligation in that designated eligible time range, you may also move forward with applying for a German work allowance or permits.
Eligibility Standards
In order to obtain a German Job Seeker Visa, you must have to meet some of the pre-determined criteria of eligibility. If you checkmark all your valid pointers, then you can go ahead and apply for it straight away.
The requirements for applying for a visa are listed below.
One must possess a higher education degree that is at least as good as a bachelor's degree. This could be obtained from a recognized German university as well as any other international institution that is comparably qualified. International Job Seekers can submit proof of their home country's academic qualifications here.
Presumably, you would have to be older than 18 years old.
One must possess a minimum of five years of respectable professional experience in your industry or comparable subject. So, a background of previous experience is very much needed.
You also need to demonstrate that you currently have the resources to support yourself. You must demonstrate that you have the money to pay for all expenses incurred while your visit to Germany in those six months.
Have all supplemental insurance documentation and other paperwork on hand.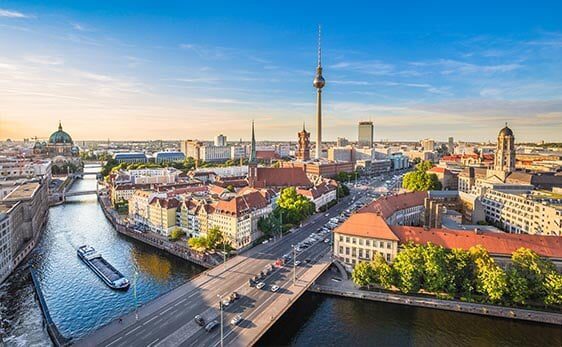 Documentation or Paperwork
All of the statements you make in your working application form must be supported by legal documentation. Get ready for the collection of paperwork that will be a part of your request. Make absolutely sure that have all of the paperwork so that your application won't be dismissed right away for failing to meet the standards.
One of the primary and essential elements for a German visa application is the provision of a travel document by the visa seeker. Your passport becomes relevant at this point. a current passport that hasn't expired within the last decade and is good for at least a year after your planned return.
You must also provide a copy of your passport document. This needs to fit on an A4-sized sheet.
The use of high-quality photographs in identification documents is crucial. Therefore, you must obtain 3 to 4 copies of your passport photo.
the visit's purpose statement. Give arguments for your choice of Germany as your job-seeking destination. Additionally, discuss your career goals, intentions for finding a job, and specifics regarding your stay.
Valid Educational background proofs and an updated Resume or Curriculum Vitae.
Specific Documentation
The Proof of financial funding should be showcased with valid resources.
An accommodation document showing the proof or supporting your stay in Germany for 6 months. Health insurance coverage is another added document here.
Filled Application forms for the Germany Job Seeker Visa application. These need to be signed and authenticated or attested by yourself as well.
Work experience proof for a minimum of five years of respectable professional experience in your industry or comparable subject.
What Next?
Now that you have realized the benefits of a German Job seeker visa and decided to apply for it. You check for all the eligibility criteria pointers and tend to satisfy all those mentioned above. Now, the last step is to fill out an application form for the job seeker visa at your local German Embassy branch when you have acquired all the required paperwork. You will be given an appointment session after completing the application. Following this Complete Guide for Germany Job Seeker Visa is going to add up a lot in easing your journey there.
If all of the above steps work well for you, you must think about getting a work permit from a permanent perspective in Germany. You might want to note that one cannot work here on basis of the job seeker visa, even if you land up with a decent offer here. This visa is strictly for seeking employment in the nation, as the name suggests by itself.
You cannot get your family or dependents to Germany in that half-year time frame, on basis of the German Job Seeker Visa.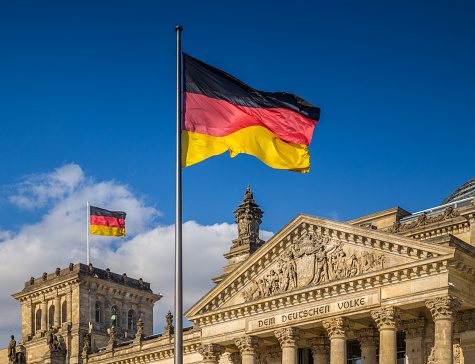 Visa Fee
Attend the Visa interview and pay the visa processing fee amount there. In light of the fact that this is a long-term work permit, the German job seeker visa cost is 75 Euros. The registration fee is indeed not refundable if your application for a job seeker visa to Germany is denied, and it is susceptible to fluctuate at any time.
The processing time for your application can easily take around a month to 6 weeks time.
In Conclusion
Take note that presenting all of these credentials does not ensure you will indeed be issued a visa. The consular representative makes the ultimate decision. Additionally, the office has the power to request extra supporting documentation at any moment to strengthen your claim.
It is difficult to get a visa for a job seeker to Germany; you must be eligible, meet all conditions, and apply carefully. You can enter Germany with a job seeker visa if you're looking for employment there. In Germany, a student visa cannot be changed to a work visa. Please be aware that there are varying eligibility requirements for a job seeker visa. German language proficiency might be required. You aren't required to take an exam for it, though. With a command of the language, better employment options are provided.
This is your opportunity to travel and do some study. And delve into a world of fascinating possibilities for a better way of life. Numerous foreign nationals travel to Germany in search of jobs because the country's job market is highly respected internationally and unemployment is on the decline there. Become one of them. This was a Complete Guide for Germany Job Seeker Visas.