The sheer idea of visiting Africa conjures up images of pleasure and grandeur. Countless National Parks, a rich biological environment, a vibrant local culture, and of course, wildlife. The second-largest continent on the planet has a lot to offer those looking to explore. It can also be difficult to decide which African nation to visit because each one has something different to offer. However, the majority of people rarely follow through on their plans to travel to Africa, and this is typical because people are easily overwhelmed by foreign environments. The problem is made worse by the fact that a few of the continent's nations also have some of the highest rates of crime in the world, which hurts the reputation of the safer nations there. However, this is not totally true either. Let us take a look at the top 5 most Beautiful and Safest countries in Africa.
#1. Mauritius
Mauritius is the friendliest nation in Africa and the 28th safest nation globally, including the most recent GPI rankings.  With its coastlines, beaches, reef diving, water sports, Chamarel's "7 Colored Earth," and lovely, wildlife-filled forests, Mauritius is a multicultural tourist haven.  In Mauritius, the overall crime rate is quite small, and the few violent crimes that do happen tend to be small theft.  A unique blend of cultures, hospitable people, delicious food, and a broad ethnic group can all be found in Mauritius. This natural wonderland tourism offerings for any and all types of visitors. Young couples frequently take pleasure in relaxing on the seashore or heading out at night.
The Le Morne peak also features breathtaking hanging steep inclines and must-see caves. The breathtaking Le Morne Brabant is great for hikers and offers climbers breathtaking views of the mountain's submerged cascade. Carry a good camcorder because the panoramas of Le Morne beach are equally spectacular on the way up.
Mauritius is a stunning tropical island known for its abundance along the coast, including clean beaches and vast coral reefs situated against sculpted volcanic mountain landscapes. The greatest time to visit Mauritius actually depends on you because it is stunning all year long. Plan your travel between May and December, which is the winter season, if beautiful weather is your primary goal.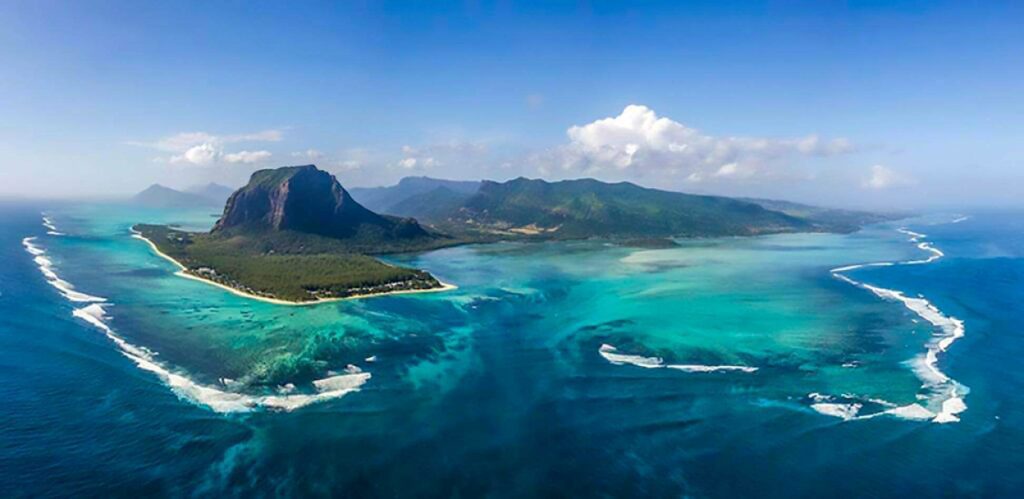 #2. Ghana
On a map of the world, Ghana is essentially in the middle. Despite this, Ghana does not have as many of the additional tourist attractions that other African nations possess, including safaris, wildlife, eco-tours, and more. There is a significant amount of cultural history present that dates to the 18th century. There are very few reported crimes in Accra, the country's capital, and tourists and locals alike frequently visit. In Ghana, there are a few sights that one can enjoy. Ghana is a terrific place to visit for activities like surfing on the Accra beaches, learning about Jamestown and Cape Coast Castles, and visiting a few national parks.
Ghana is a stunning, culturally rich nation that is situated in western Africa. It is a little nation with wonderful tourist attractions to share with the globe. It is well recognized for its extensive sandy beaches along a scenic coast, as well as its varied animal life, lush woodlands, and wildlife.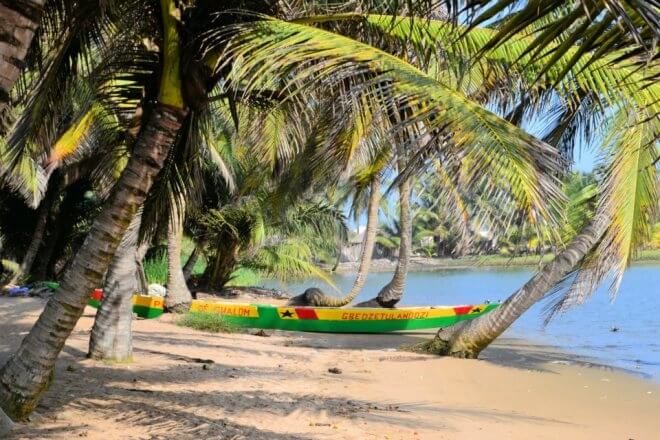 #3. The Gambia
It is clear why The Republic of The Gambia's tourism industry is flourishing. The Gambia is renowned for its friendliness, beautiful beaches, and abundant wildlife. A unique opportunity to see leopards, primates, jackals, hippos, alligators, and exotic species in their native habitats is provided by inexpensive safari tours, and the world-famous Kotu Beach is the ideal spot to rest after a hard day of seeing Banjul, the Gambian capital.
In The Gambia, seaside activities like fishing, sailing, and horse riding are all very common. One of the safest places to travel in West Africa is The Gambia. There aren't many violent crimes in The Gambia. Bumsters and petty thieves pose the greatest dangers. Be aware of any unsolicited investment opportunities, travelers. Overall, these nations serve as a living reminder that not all of Africa is plagued by crime. These nations are a haven for adventure-seeking travelers from around the world, yet international society has little interest in them because of widespread misconceptions.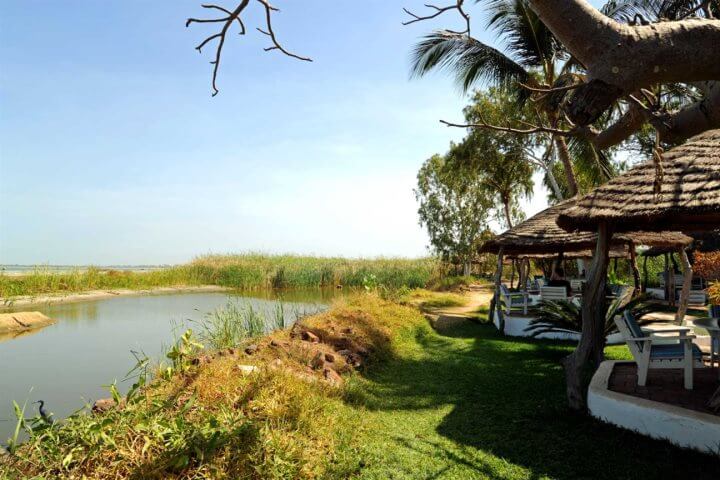 #4. Botswana
The safest nation in Africa and the thirty-first safest nation overall is Botswana. It is safer than the UK or Spain because of its high Global Peace Index rating. One of Africa's undiscovered gems, Botswana is home to the Okavango Delta, the Kalahari Desert, and the Makgadikgadi Salt Pans. In addition to its thriving wildlife, each of these places is renowned for its breathtaking landscapes. Botswana has one of the lowest crime rates in the world; popular cities like Francistown, Gaborone, and Maun hardly ever see serious crimes of any kind. Botswana ought to be your first choice if safety in Africa is truly a worry for you. You might want to keep an eye on the rates as Botswana safaris are frequently more expensive than other African safaris.
Nature and wildlife regions are found in the continent of Africa. The nation's parkland, sanctuaries, and wildlife conservation areas cover 38percent of the entire of its total surface area. Botswana is a stunning nation with many unenclosed conservancies, hospitable citizens, and amazing scenic wonders.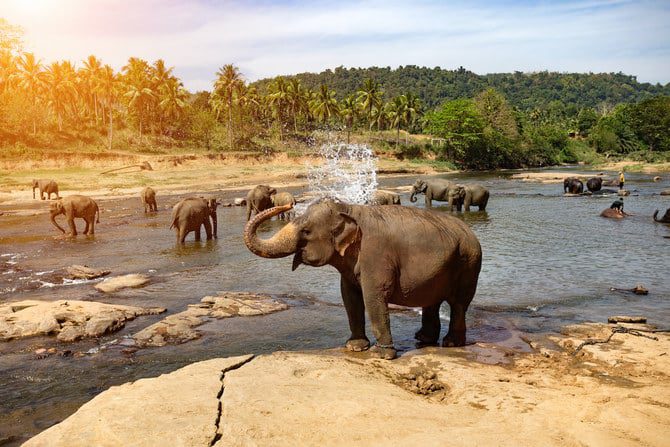 #5. Seychelles
According to the experience of many travelers, being in Seychelles is totally different feeling when visiting Africa. It is like a small paradise. If you are looking for a peaceful and relaxing beach holiday in Africa with your loved ones then this is it. Your hunt ends here in Seychelles, which is also known as a tropical paradise with hundreds of islands to choose from.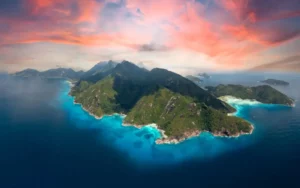 The aforementioned nations are among the most impressive, stunning, and secure destinations for tourists and travelers. All of these nations offer a once-in-a-lifetime experience with their wild safaris, uncommon wildlife, natural visual beauty, and beautiful scenery. No matter what, you wouldn't regret visiting these countries. These refute the widespread belief that Africa is a perilous continent. Some of the greatest, safest, and most stunning countries on the earth call it home. Both nature and cultural legacy are abundant in Africa. Everyone is welcome to travel to and enjoy these nations.