Portugal is one of the countries in Europe that is sought to be a permanent residence by many other Europeans and some people outside Europe. Home to many UNESCO World Heritage Sites, many historical places, many famous people, and discoveries, Portugal may just be the perfect place to transition your life with. If you are planning to move to this beautiful country, there are some important things that you need to know, from the documents you will be needing for residency, the things you should expect in the country, the things waiting for you in Portugal, etc. You might want to dive deeper into this article for a low-key guide.
Last 2020, Portugal won more than 20 world travel awards. It was also voted the best travel destination in Europe, the awards were given to justify its picturesque beaches, seaside towns, and overall sceneries like the Algarve region which were chosen by the locals and tourists as the best and ideal place for seaside leisure. Also, anticipate the lively people and delicious foods if you are planning to move to this beautiful country.
But, the main question is, if you want to stay longer in the beautiful country of Portugal, what will you need to do?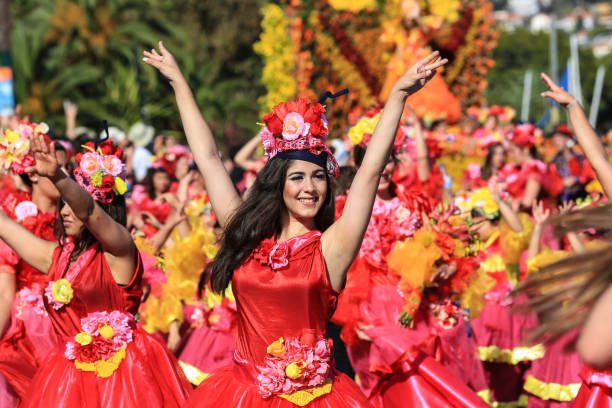 Case 1- If You Are An EU Citizen
There are two things you need to know if you are going to move permanently to Portugal (If you are an EU citizen), and that is to see whether you will need a Registration Certificate or Residence Card for the requirement. Always remember to follow instructions and also know well whatever you will be needed—if you are an EU citizen.
The Registration Certificate is a document that legally formalizes your right of residence in Portugal, and must only be applied by citizens European Union (EU), the European Economic Area (EEA), and Switzerland that stayed in Portugal for a period of more than three months. If you are staying for less than 2 months only, you will not be needing this document, only an Identity card or passport will be just fine.
The Residence Card or Cartão de Residência is the document that legally formalizes your right of residence in Portugal and must only be applied for by third-country family members (Citizens not residing in EU) of EU/EEA/Switzerland citizens that stayed in Portugal for a period of more than three months. This document may only be applied by people outside the EU if they have family members residing in the EU domain.
Also Read: 20+ Reasons Why You Should Consider Settling In Portugal In 2023
Documents and requirements you need for the Registration Certificate
An affidavit, written and stating that you have professional/legal work, or as self-employed in Portugal; or an affidavit stating that you have enough funds to support you and your family (if you have any) financially and that you are also covered by health insurance.
If you are a student, you will need an affidavit stating that you are enrolled in any officially recognized school/university. You will also need proof to show that you have sufficient funds to support yourself while living in Portugal, any proof of your choice, you can write an affidavit if you want to; it's all up to you.
Identification Card or Passport
Where can you apply?
You should check the local council of your place of residence and check your queries. Always make sure to have your queries all answered in order to avoid less-information.
When can you apply?
Once the first 3 months of your stay in Portugal are over, you have exactly a period of 30 days to apply for the Registration Certificate, a total of four (4) months.
This document can be applied by all citizens from the European Union, Switzerland, Iceland, Liechtenstein, and Norway.
  Also Read: 10 Things You Need To Know Before Moving To Portugal
Case 2- If you are third-country family members of EU citizens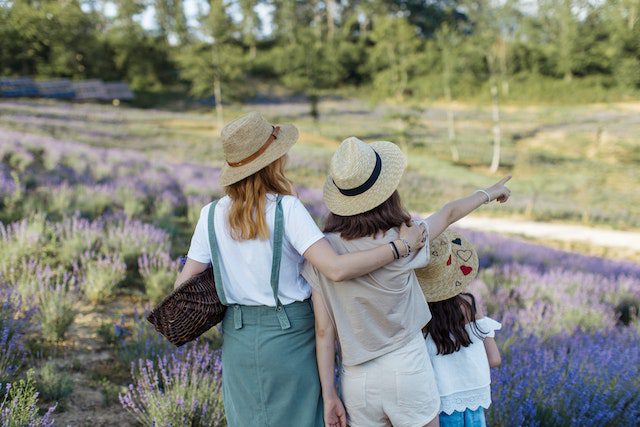 If you are living outside the EU, let's say for example you are residing in the United States, but you have a permanent resident family member in the EU, then you can easily apply for a residence card when your stay in Portugal exceeds three months. Even if you're a spouse or anyone from the descending line of the EU citizen you are reuniting or applying with.
Documents and requirements you need for the Residence Card
Proof of dependent family members in EU. (if applicable)
Two (2) passport-photo type (2×2) pictures, with white background.
Photocopies of all used and stamped pages of your current and valid passport.
An identification card of the person/family member you are accompanying or regrouping with (Identification card, residence card, or registered certificate)
Have your scheduling in advance so lesser conflicts to anticipate.
Also Read: How To Get Portugal Digital Nomad Visa
Case 3- If you are third-country citizens/non-EU citizens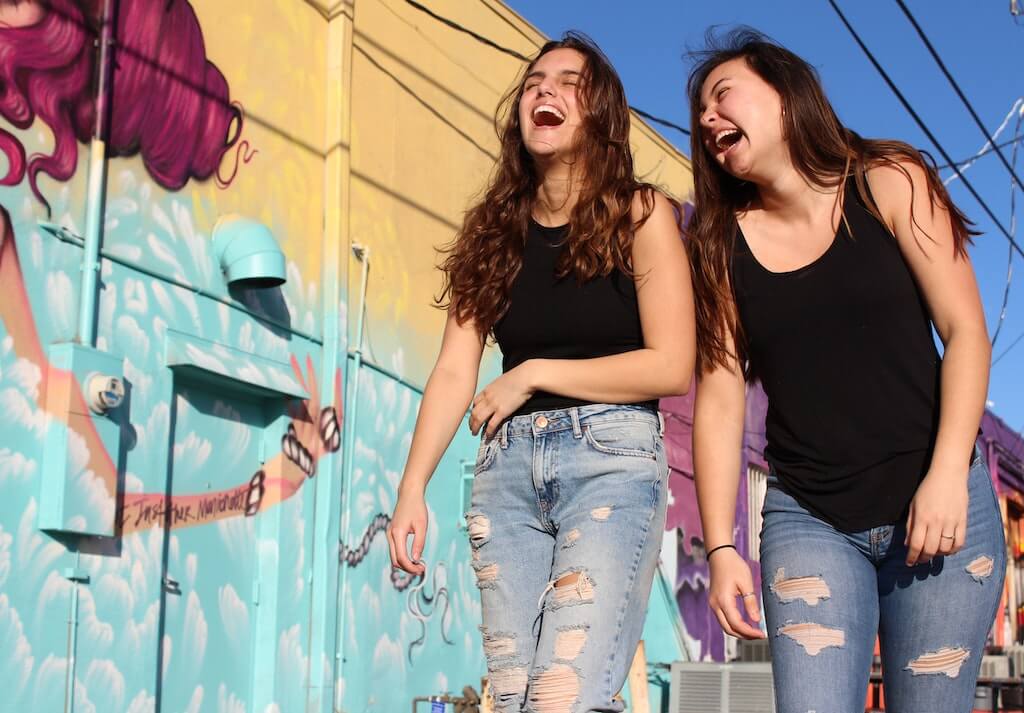 Here is a list of the common documents required for a Portuguese residence visa for non-European citizens:
Valid passport with at least six months of validity remaining
Proof of financial means, such as a bank statement, to support yourself during your stay in Portugal
Health insurance coverage for the entire duration of your stay in Portugal
Police clearance certificate (Certificate of Good Conduct) from your local police authorities
Proof of accommodation in Portugal, such as a rental agreement or a letter of invitation from a host
Proof of the purpose of your stay in Portugal, such as a job offer or enrollment in a school or university
Proof of sufficient knowledge of Portuguese or English language, depending on the type of visa you are applying for
Two recent passport-sized photographs
Proof of payment of the visa application fee
Note: This is just a general list and the exact requirements can vary depending on your individual circumstances and the type of visa you are applying for. It is always best to check with the relevant Portuguese embassy or consulate for the most up-to-date information.
Also Read: 8 Different Types Of Visas In Portugal 2023
 SEF will be your main guide
If you wanted to move long-term to Portugal, you need to know that all visas and all relevant applications are processed by SEF (Serviço de Estrangeiros e Fronteiras). You will need to get acquainted with them, get their official and valid contacts, and all because they will be your main guide for all the processes you will carry out in order to live in Portugal permanently. As of 2019, they also got digitalized and easier to access as they went online with their electronic applications, you can now easily apply online for scheduling of appointments for your processing of residency permit and all. Always remember, that when you are in Portugal processing your documents, SEF will be your main friend, always check your queries and all your applications or appointments professionally.
SEF can assist you in obtaining a Portuguese residence visa by:
Providing information on the requirements and procedures for obtaining a Portuguese residence visa, including the type of visa you need and the documents required.
Receiving and processing your visa application, including verifying the authenticity of the documents submitted and making a decision on your application.
Issuing the visa, if approved, and providing instructions on how to proceed, such as obtaining a Portuguese ID card and registering with the local authorities.
Monitoring compliance with the terms of the visa, including ensuring that the holder remains in compliance with the conditions of their stay and does not engage in unauthorized activities.
Overall, SEF plays a key role in ensuring that the process of obtaining a Portuguese residence visa runs smoothly and efficiently, and can provide you with the support and guidance you need to successfully obtain a visa and start living in Portugal.
All Portuguese permit requirements and visas are usually straightforward so you would not have a hard time figuring out what you will need to do. You can also find information on the official government websites of Portugal .
Always remember that submitting documents in a foreign language (ex. English) requires for a notarized Portuguese translation too.
Also Read: 10 Countries With Moderate Temperature
Documents and requirements costing
Processing documents and requirements of course do not come freely. Visas usually cost around 80 EUR more or less. Residence permits are usually swinging on the same amount as visas (80 EUR or 88 USD). If you have investment purposes in Portugal, your document fees cost higher, and you should anticipate it. Visas and residence permits will cost you about 500 and 5,000 EUR more or less; or 550 and 5,500 USD.
Steps after obtaining a permanent residency in Portugal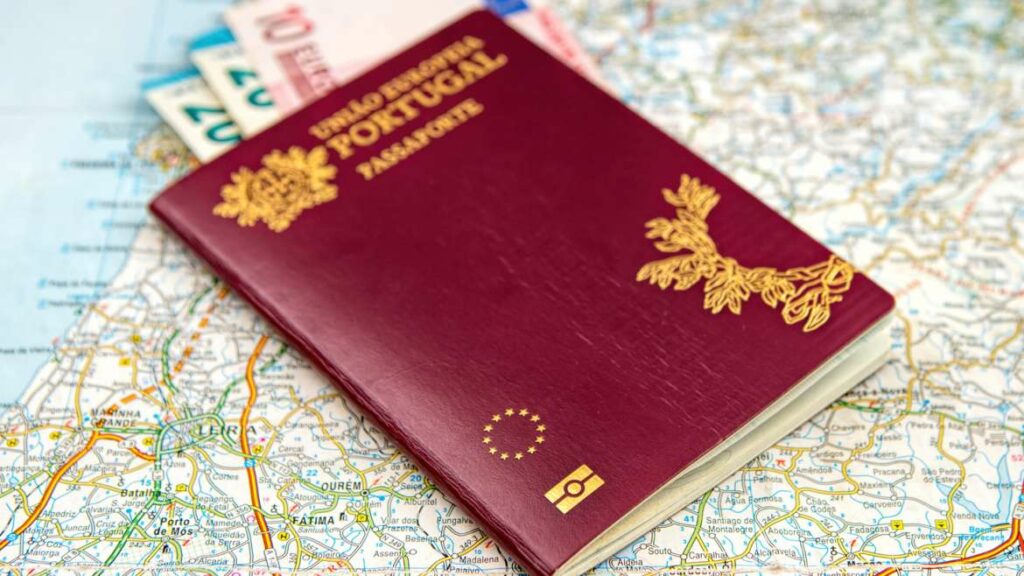 The following permits mentioned above will only be your first ticket to obtaining that official permanent residency in Portugal. Why? Because permanent residency in Portugal can only be attained after you have lived in the country for five (5) years.
Let's say you have already attained living in Portugal after five years, and are ready to get that permanent residency officially, these are what you will be needing to do.
Also Read: 5 Countries Offering Freelancer Visa With Easy Requirements
Permanent Residence Application:
In order to apply for the Portugal permanent residence application you will be needing an appointment with SEF. These are the following requirements you need to bring:
Your signed and completed application form
Your valid temporary residence permit/card
Your permission for SEF to check your criminal records
Proof of having an adequate home/house/accommodation
Proof of being financially stable
Your Passport or any other valid and official document
If you are an appointee from Odivelas, Aveiro, or Braga, you will be needing two recent identical photographs with a blank/white background.
Evidence that you can speak Portuguese well
Permanent Residence Visa Requirements and Documents:
Now, all the permits and documents mentioned above are all the processes you need to do when you are physically in Portugal, applying for a permanent residency. To have it clear all non-EU citizens could not go freely and enter Portugal as they please, of course as per any other country's rules, you will need to obtain a Residency VISA (if your purpose is to live in the country), first before trying to live in Portugal. So, what is the process?
In order to enter Portugal, you will need to apply for a Portuguese Residency Visa within your home country (these are for people living outside the EU)
Once your visa is approved, you can now travel to Portugal and have an appointment with SEF
Once you obtained a schedule with them, you can now physically process your permanent residence permit in order to live in Portugal.
Aside from having lived 5 years in the country, in order to attain that permanent residency and all the necessary documents for you to be an official Portugal citizen, you must not have any received sentences or custodial sentences which exceed one (1) year in prison.
Permanent Residence Fees You Need To Know
Every permit has fees, always remember that. In this case, your permanent residence permit will cost 210 EUR or more. Also, take note that you will be needing to renew your permit every ten (10) years which will cost about 4o EUR or more. Always be keen and full of queries in terms of the fees, make sure to always have the right access of information about the fees that you will be paying, especially if it is an online process, but usually if you are in Portugal, SEF, you will be most likely paying physically.
Being a foreign citizen in another country may be a little shaky especially if you do not have a permanent residency permit, but once you have obtained it, you are no different from the rest of the locals anymore.
In Portugal, once become a permanent resident you have the equal rights same as the locals, in terms of health benefits, social security, recognition of diplomas if ever, and at the same time certifications for other professional qualifications, and also equal rights to goods and services available to all the locals/public. Some of the important matters are healthcare which is very important, and access to law and justice services. Also, the right to education and study is also there, as well as being employed in any profession you are qualified to, and, etc.
Always remember that the processes differ especially if you are from different continents other than Europe. European Union people have easier access in terms of distance from Portugal, the point of entry, and all the other non-hassle things you can think of when applying for permanent residence. Always follow instructions and be keen for scams especially if you are going to apply online, much better choice if you could do the process physically to leave no room for errors.
Changing the pace of your life may be scary, especially if you are going to leave to live in the country of your choice. Moving from one country to another differs from different choices, be it because of educational purposes, work, or just the decision to live there because it's a lifelong dream. Adapting to one country's culture, beliefs, and traditions may be a big transition, and also for the language barrier, but Portugal is one of the sought countries to live in, so maybe, just maybe, if you are going to move to Portugal, you should definitely enjoy it.